13. Shirt Style/Collar kurti
Shirt Style/Collar kurti are best for Office and casual wear, both and are usually paired up with Jeans, Patiala if the length is short, dhoti pants, Jeggings, treggings and Tribal Pants. Accessories like Waist belt, jhola bag, modern earrings, and pumps or flats for footwear complete the entire ethnic look. Women with Rectangle shape body, Hour-glass shape body (with belt) prefer it more.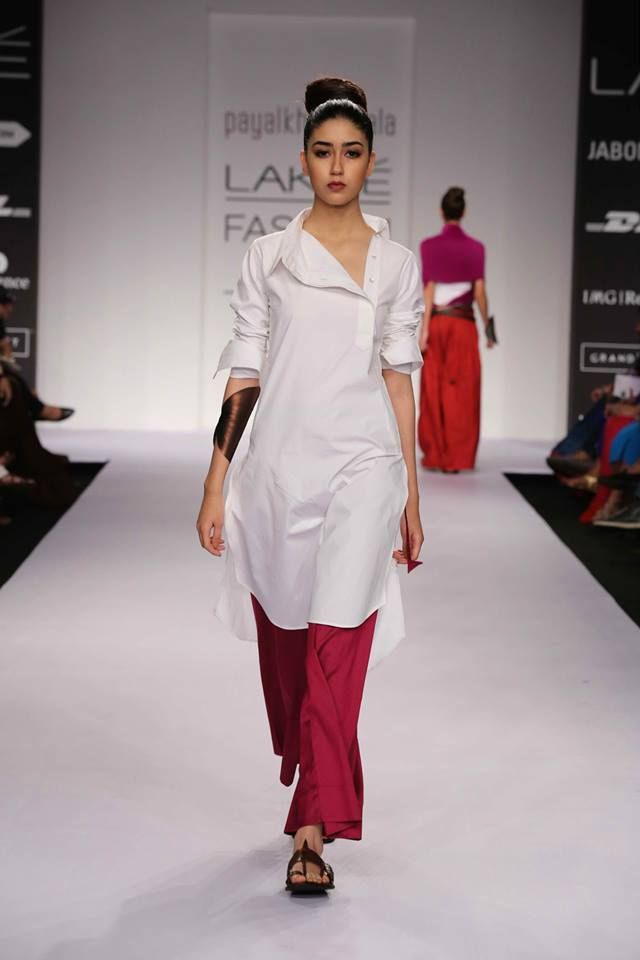 source: s-media-cache-ak0.pinimg.com
source: www.amazon.in
14. Colour-block kurti
Colour-block kurti are the best choice for women with Apple shape body for hang outs with friends and as summer casual wear. You can wear it with Contrast leggings, Jeggings and Treggings for a chic look and accessorize it with Funky jewelry, tribal jewelery, pumps and heels and goggles for stylish look.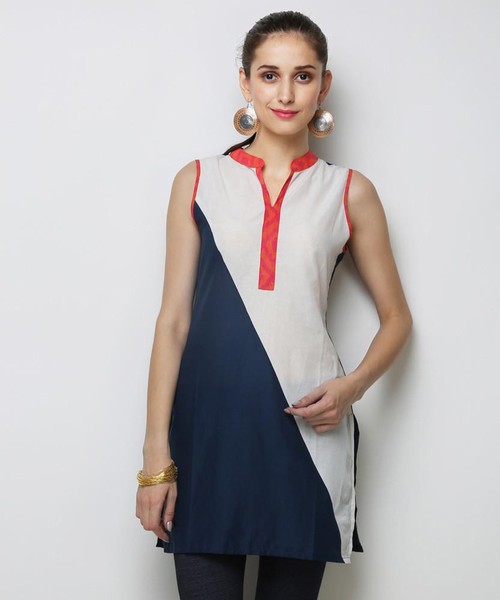 source: www.yepmeworld.com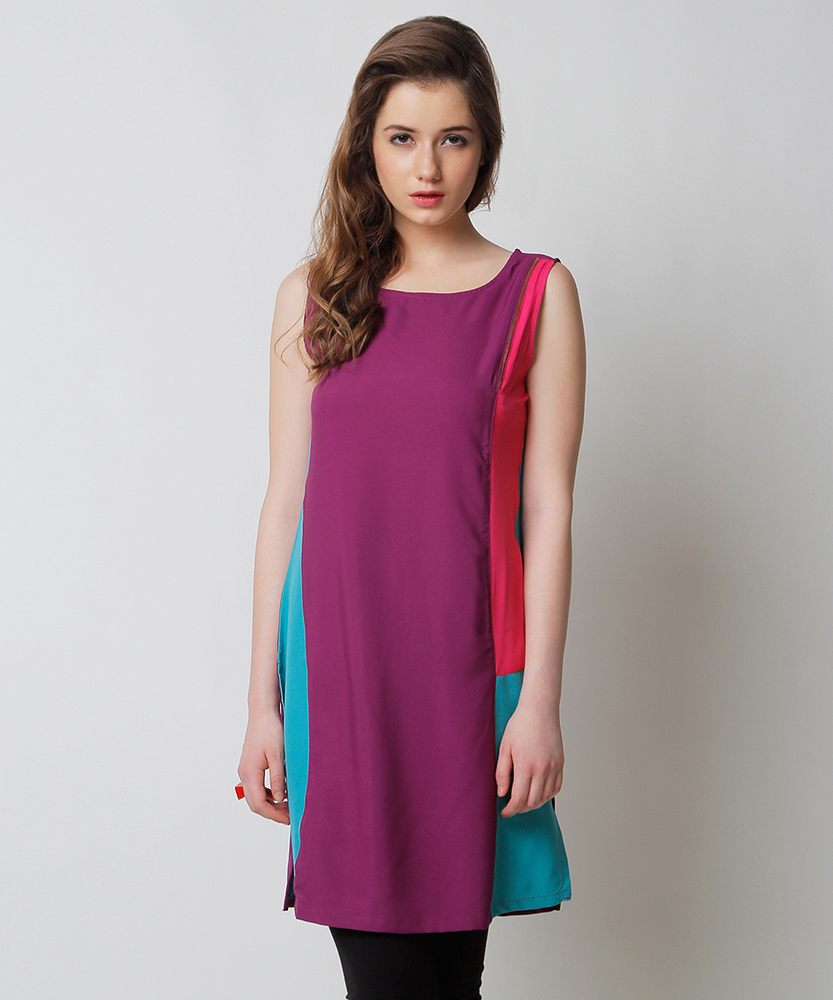 source: beautyandallthatjazz.com
15. C-cut Kurti
C-cut Kurtis are usuall worn as dress for cocktail parties, special occasions, casual wear and dinners and dates. Pairing them up with bottoms like Plain leggings, Designer or Printed leggings, Treggings, Jeggings, or skinny jeans is a smart choice. Accessories like Fashionable or classic jewelry, light simple jewelry, Designer sandals or pencil heels, Bracelet and watches look great with this kind of kurti.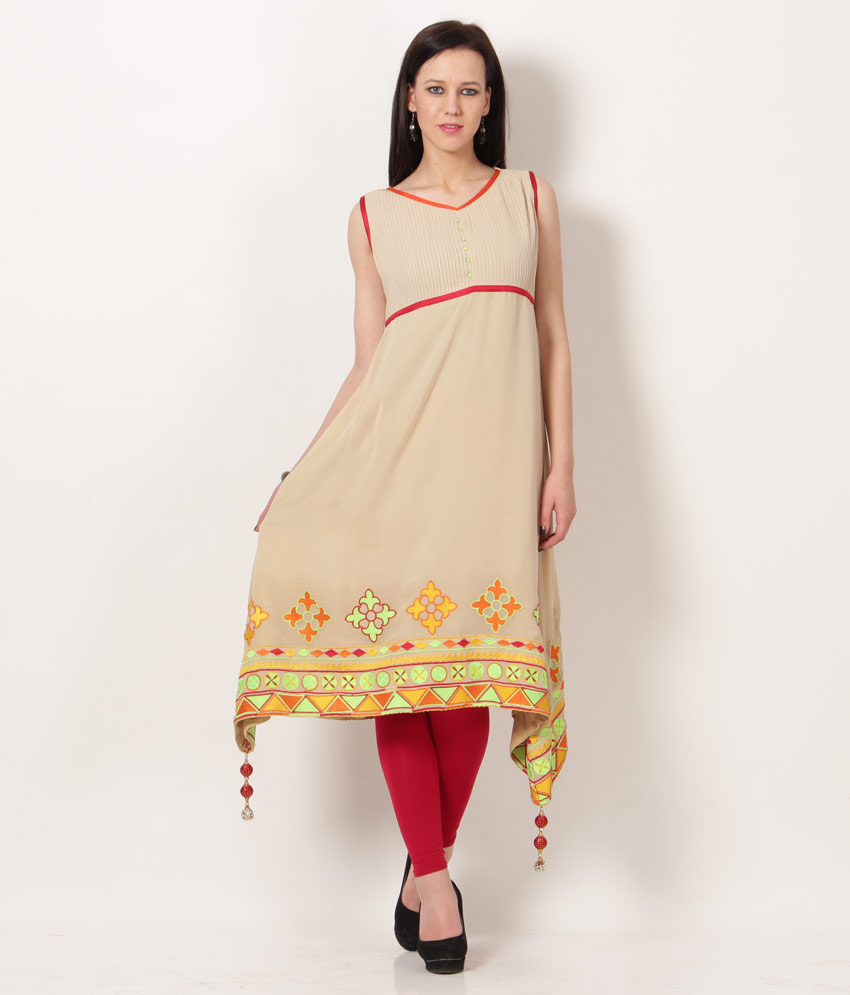 source: n4.sdlcdn.com
16. High-low kurti
Women wear High-low kurtis with Leggings, Treggings, Jeggings, and Skinny/fit jeans to Party, weddings, office and as casual wear. Best choice is to wear them with pencil heels and modern jewelry.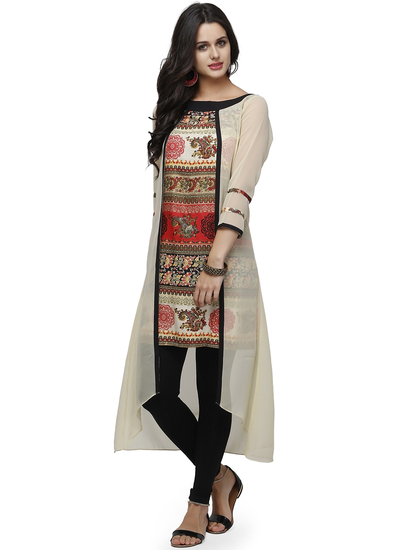 source: images10.voonik.com
17. Kaftan style kurti
Women wear Kaftan style kurtis  for summers for a casual look and mostly beach parties (with shorts), casual outing, get togethers and hang outs with friends. Choices for bottom wear are skinny Jeans, Jeggings, ankle length or full tight slacks, Leggings, Treggings and shorts. You can wear accessories like Modern jewelry, Goggles and heels to enhance the slim, bottom look of outfit. It's best for women with Rectangle body shape.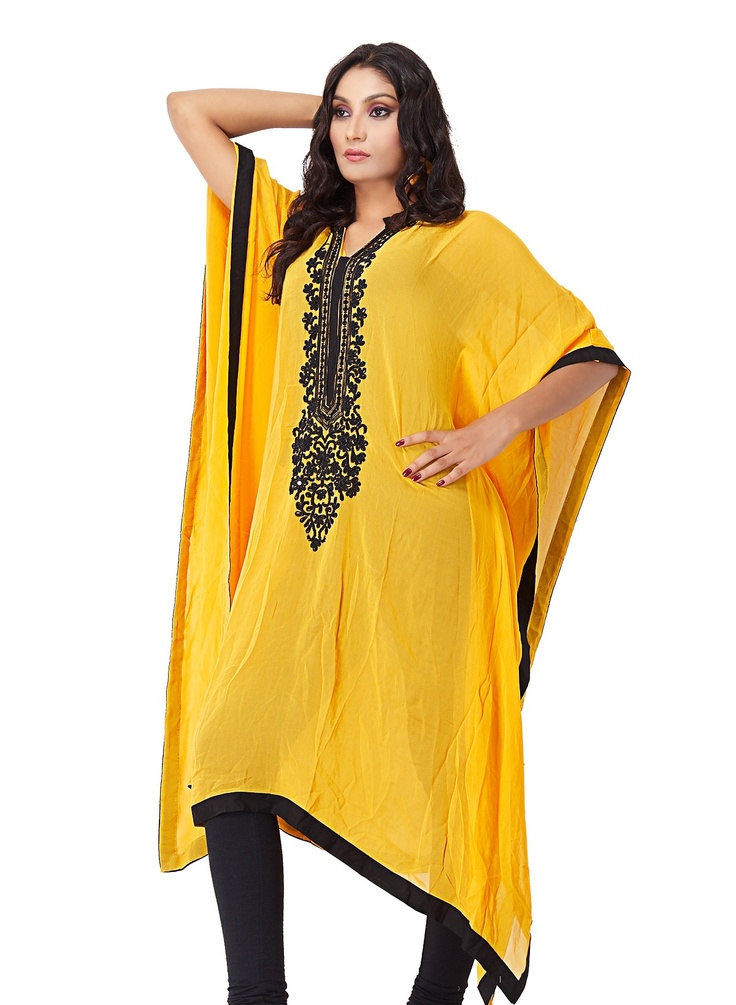 source: s-media-cache-ak0.pinimg.com
18. Overlay Kurti
Overlay Kurti is the best choice for romantic date, parties, weddings, special dinners and functions, and birthdays. You don't need to wear it with any bottom but you must carry accessories like Fashionable or classic jewelry, embroidered clutch ling earrings with a bun, Pumps or Designer shoes, Bracelet watches to complete your entire look.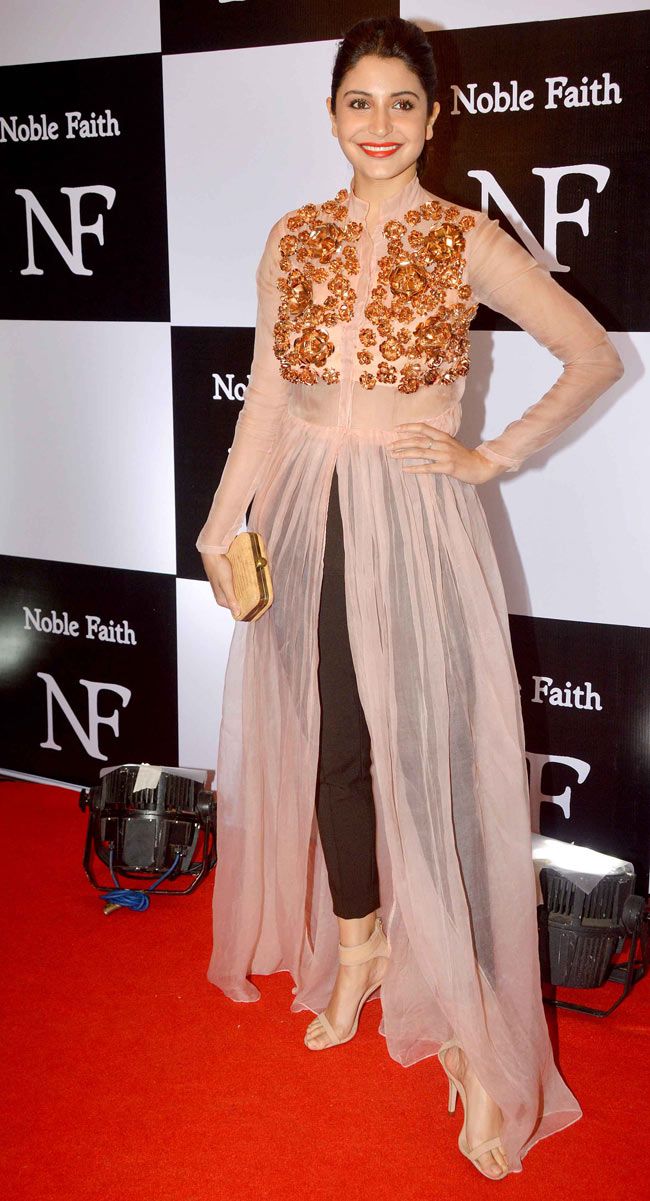 source: fashionpro.me