Every bride wants a fairy tale wedding and she wants to be the princess in it. When we are talking about a summer wedding, we have lots to play with! The pretty pastels, the pop of colour and sparkling sultry fabrics
Here, we list 5 summer-chic bridal sarees for you to have a look on! Ladies, have a peek at this gorgeous bridal spread for the bridal avatar you are looking for and go summer-cool! Whether you are aspiring for sultry, sexy or sweet look-we are going to make every bride-to-be happy!
Paint a pretty picture in these beautiful Kanjivaram silk sarees, which is the epitome of a bridal saree. The resplendent silk blended with golden zari threads to bring you the brightest and most vivid of fabric. A dream of every bride and an heirloom for every mother! This timeless classic deserves a place in your wedding trousseau!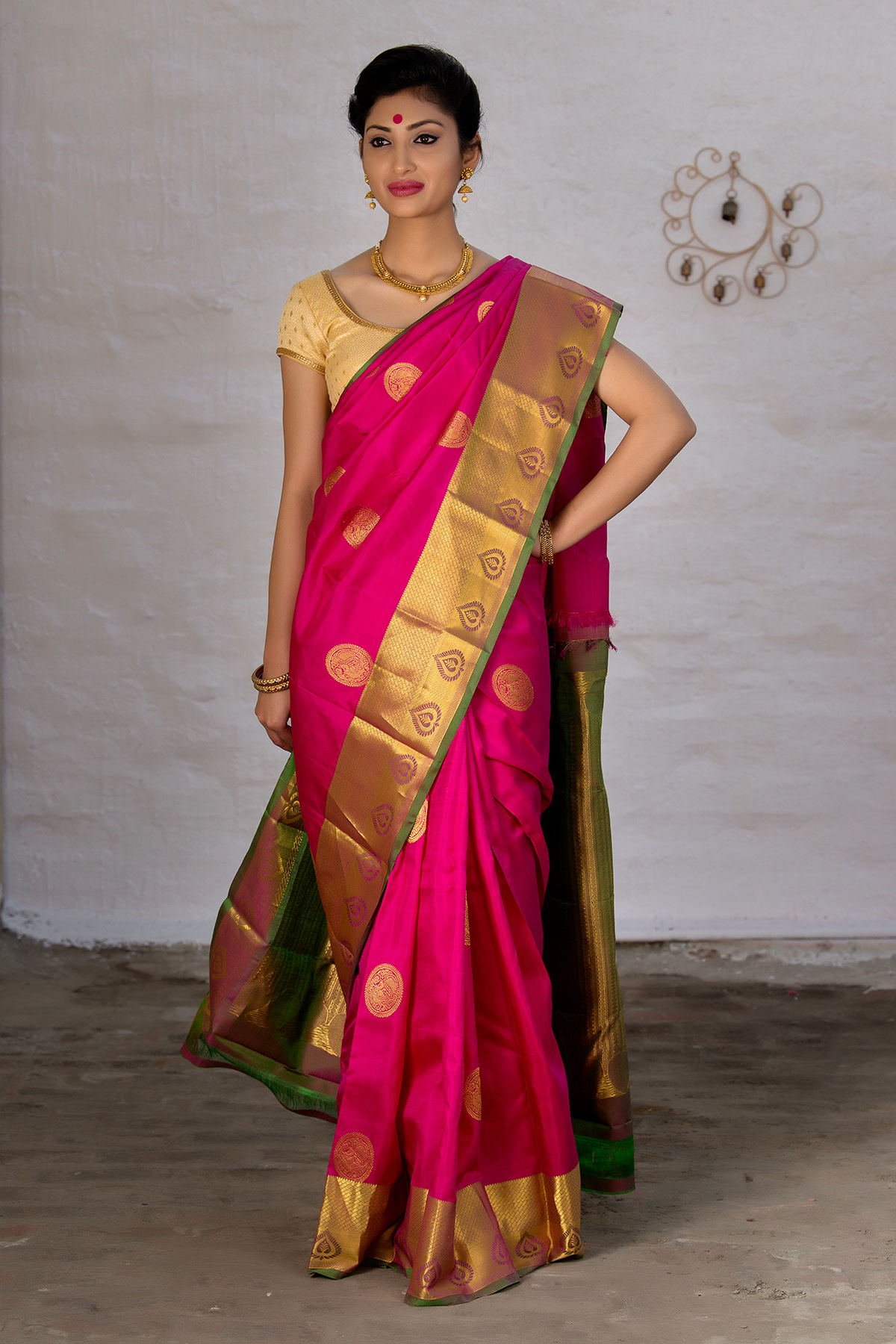 The silk yarn and zari manipulated in the loom, the finesse of human touch and efforts- you have this. A saree that is not your conventionally red- but again, who wants to be conventional? Set your own rules and flaunt your style while living your traditions the way you want to!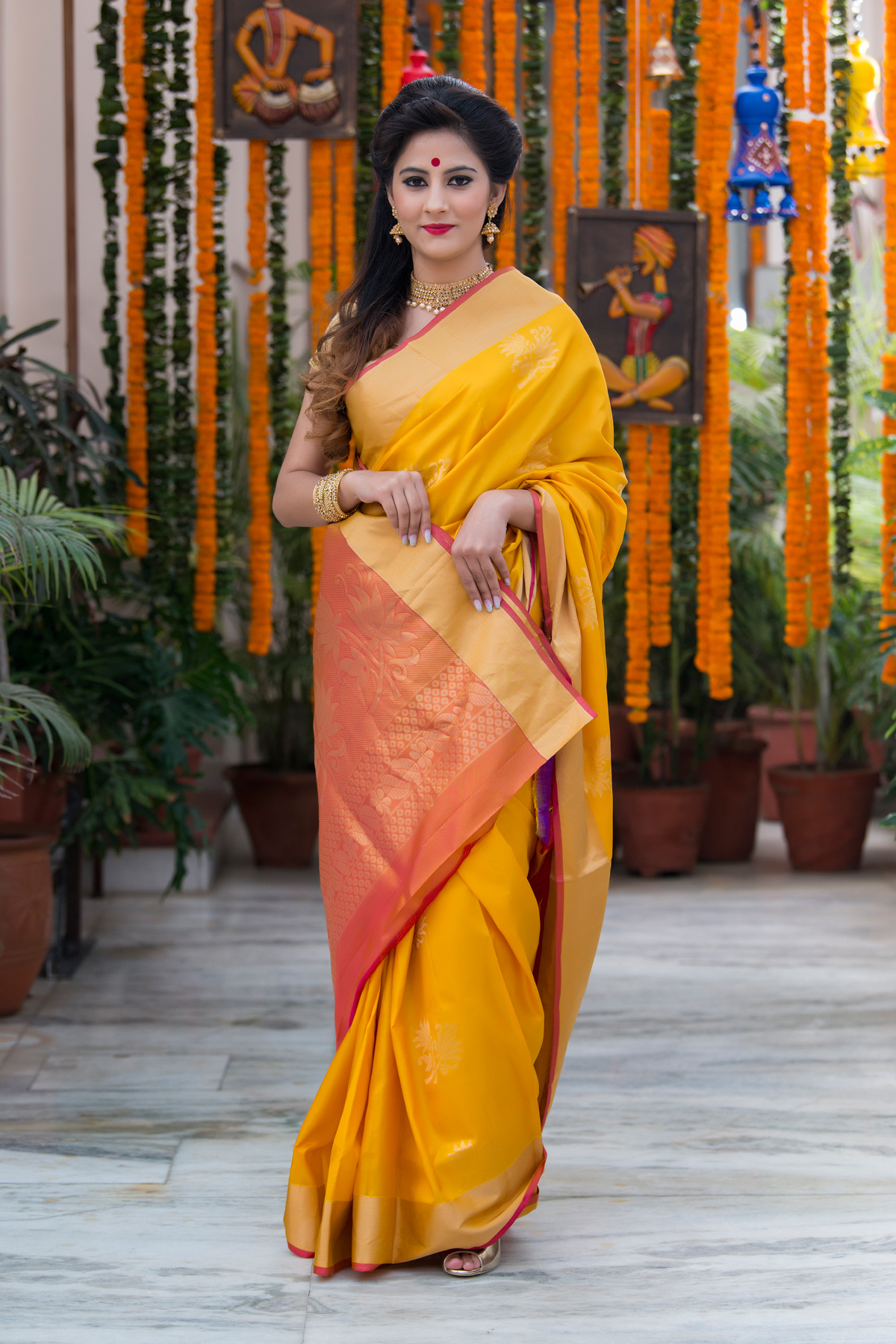 A piece of the timeless classic for your golden moments! The pink and peach for your summer-chic bridal statement! Redefine elegance and strike a dramatic pose!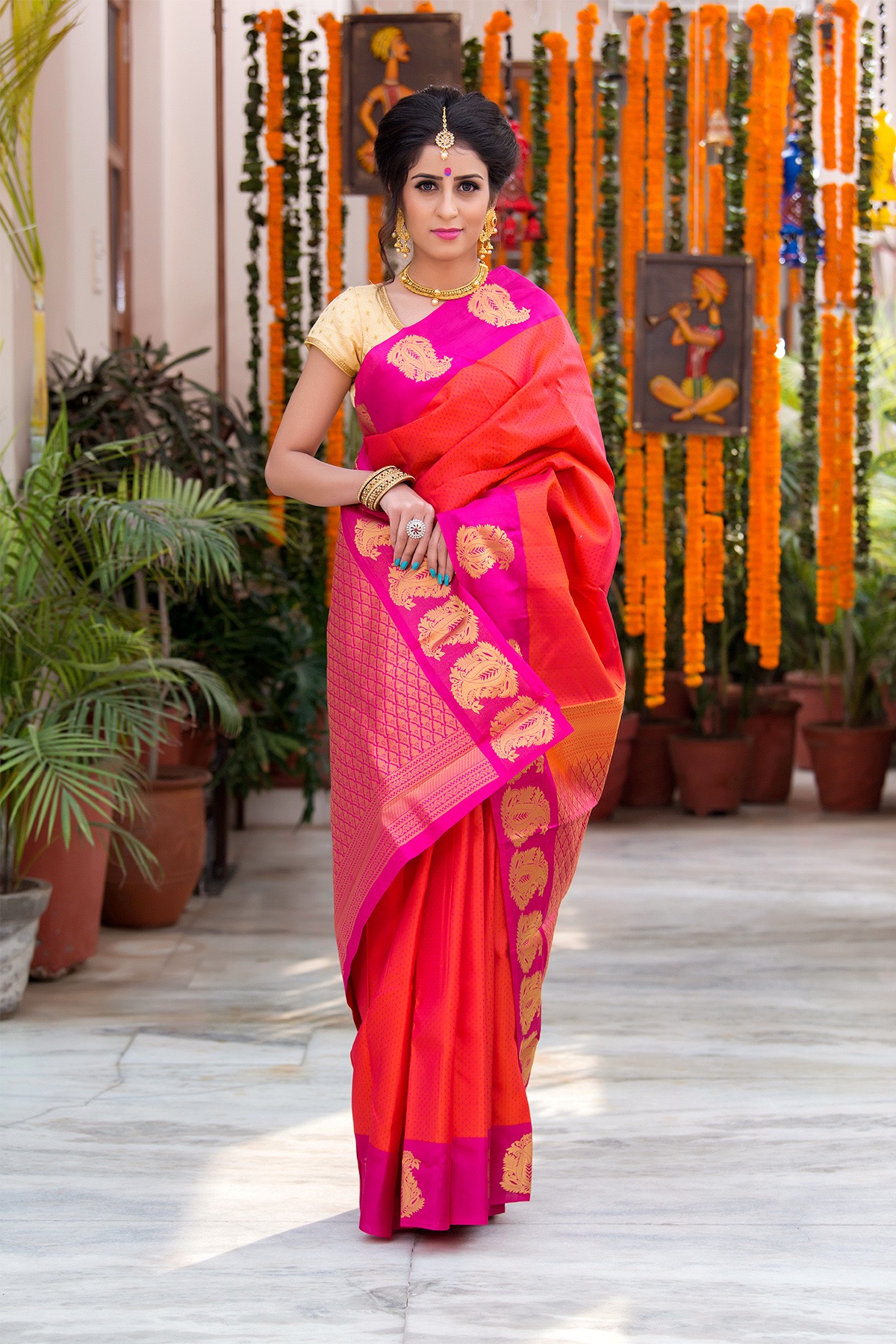 Tired of 'been there, seen there' jewellery? It is possible to break the norm, take an alternative approach and still look breathtaking as ever! Here is the floral jewellery for the romantic of the hearts, very contemporary in a traditional way!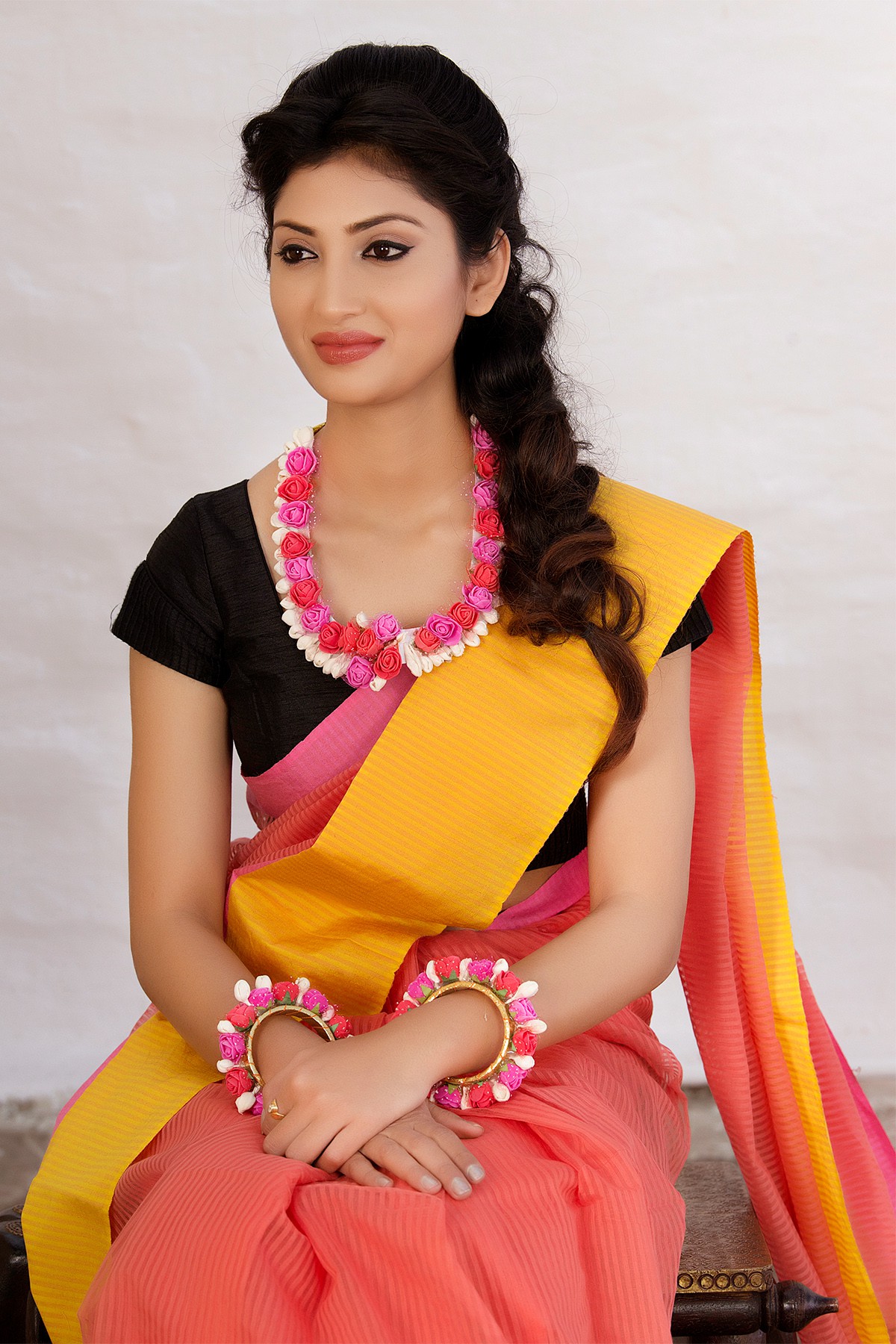 Want to be the unfussy bride and still don't want to let go of the princess-worthy outfit that you deserve to wear on your big day? Why fear, when an ethnic collection is here! Red is passé and the hottest colour on the block for bridal saree is -every shade possible! Here we have- sheer elegance handcrafted in pure tussar silk! Just a friendly advice- keep your cool when you see the heartbeats racing and temperature rising owing to your style and hotness!
Top up your look with sequin-embellished, barely-there cholis and teasingly sheer blouses! Be the blend of sweet and saucy! Why take the higher road, if you have a middle ground taking you right at the destination- your summer-chic bridal wardrobe!