Women who wear glasses will know how difficult it is to pick the right dress, the right cosmetics, and the right look when you have the 'geeky' eye glasses on.
It couldn't be any more obvious, that the vast majority who see others wearing glasses, will just partner glass-wearers with 'geek' or now and again 'bookish'. If your eyesight obliges you to get a pair of glasses, you might dread your new four-peered  look.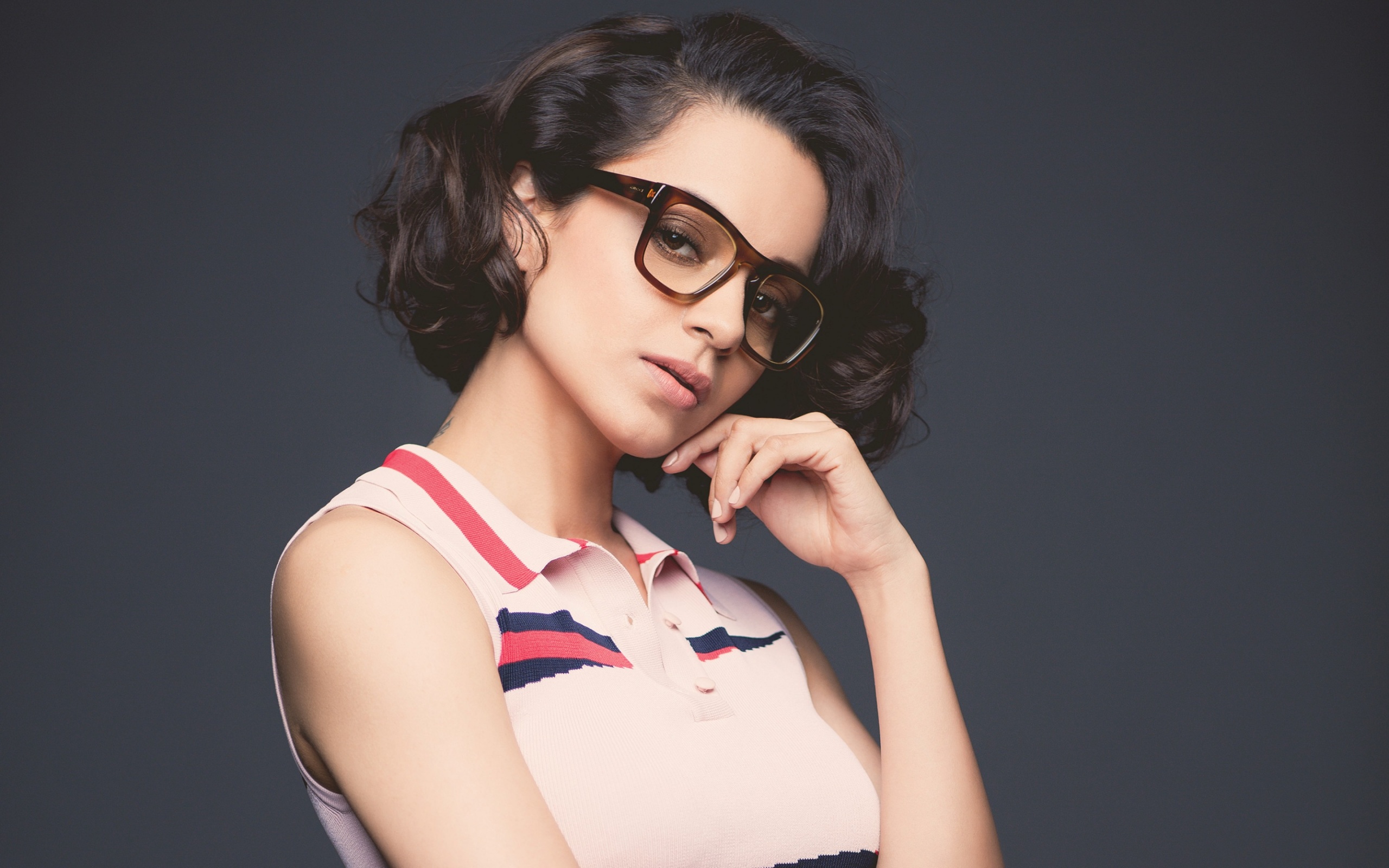 source: www.newhdwallpapers.us
The good news is that this specific proclamation is changing now and fashionistas are really doing a reversal and wearing glasses now is in vogue. From Jacqueline Fernanades to Sonam Kapoor, from Alia Bhatt to Shraddha Kapoor, almost all the B-town beauties have been spotted in nerdy glasses now and then.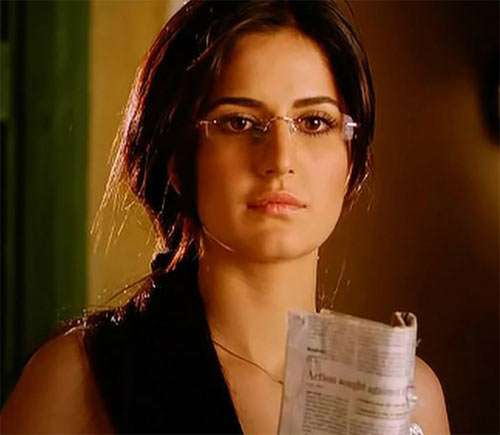 source: www.desimartini.com
If you want to rock this 'nerdy' trend then it's important to select the right pair of glasses. Women can upgrade their facial components with the right pair of glasses that fit their face shape and skin tone, and by using hair styling and eye cosmetics. Wearing glasses will add to your usual look and give you one more extra you can play with.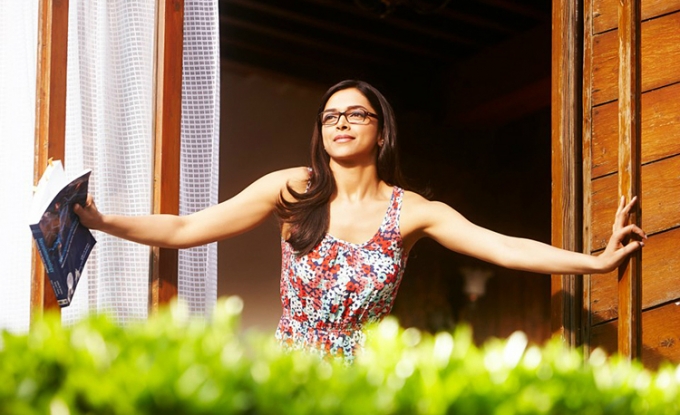 source: www.desimartini.com
So, all the budding fashionistas out there be ready to rock this geeky look by keeping these few tips in mind
1. Identify Your Face Shape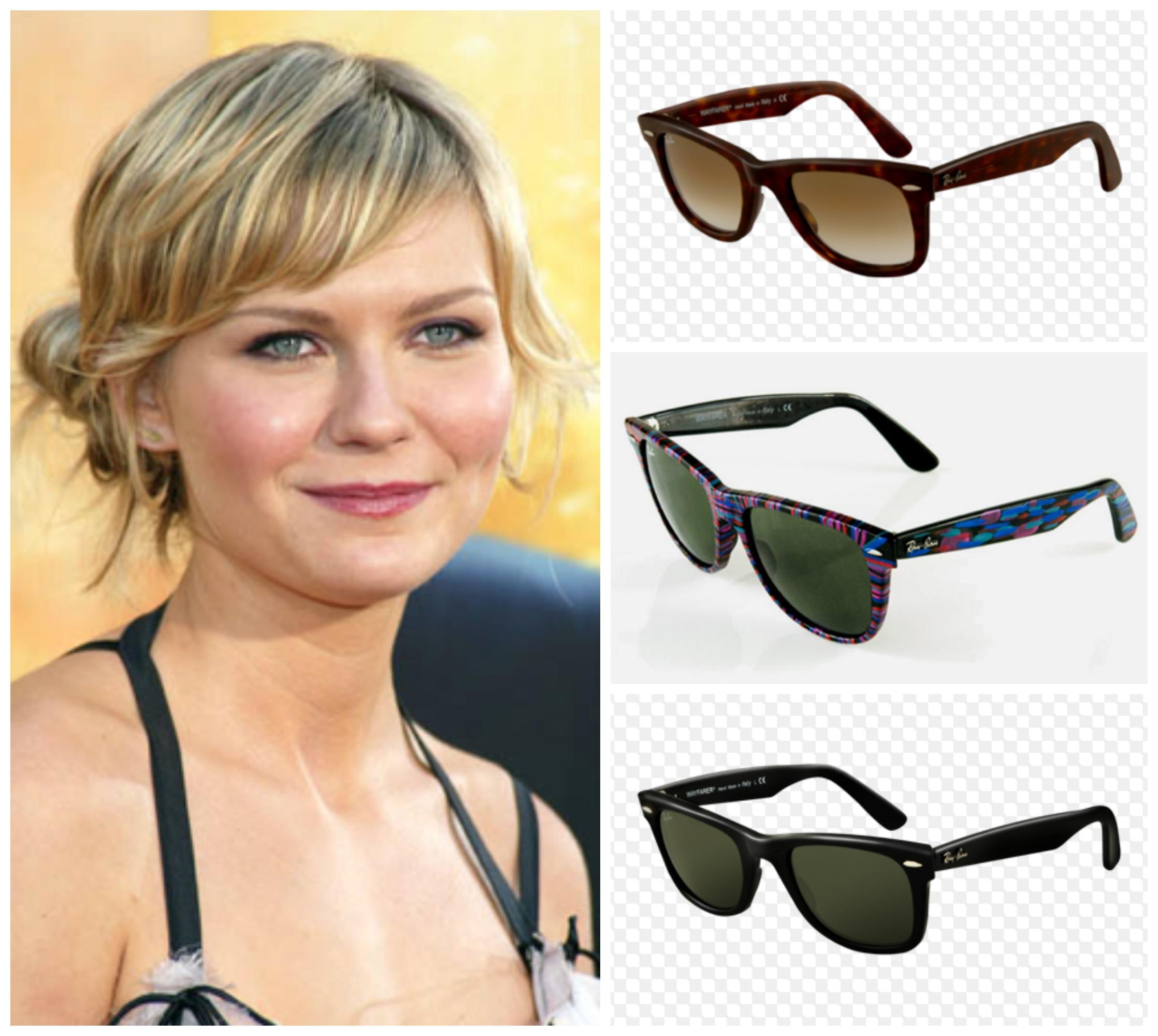 source: heritagemalta.org
Pick a pair of glasses according to your face shape as all frames don't suit all face shapes.
2. Trim The Eyebrows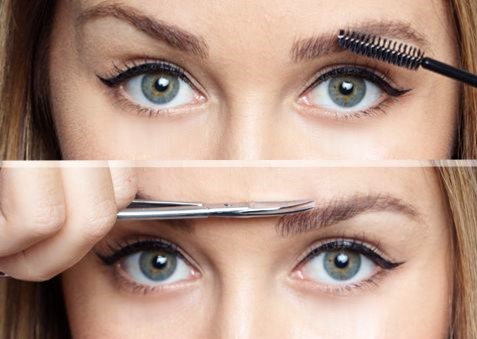 source: bestupforyou.com
3. Concealer is Your Best Friend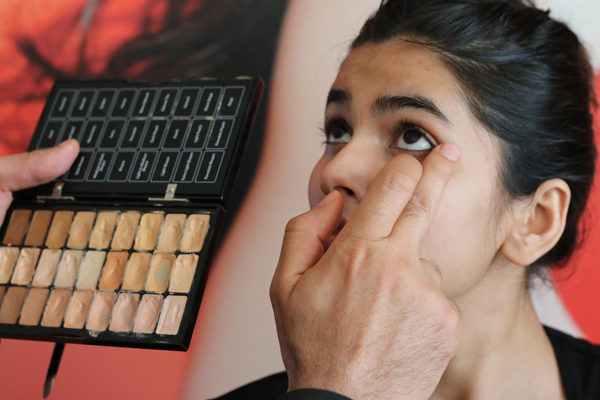 source: www.dnaindia.com
4. Skin Tone is Also Important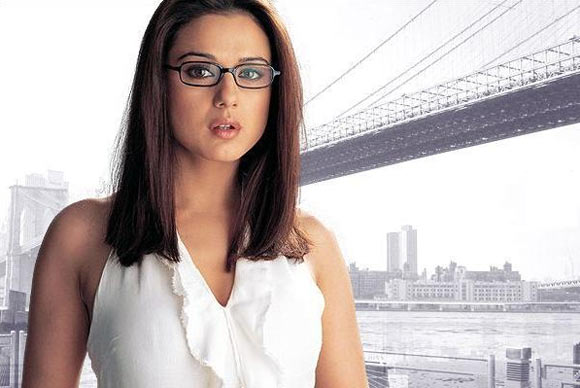 source: daily.indianroots.com
Consider your skin tone as well while selecting the colour and shape of your eyeglasses.
5. Keep in Mind The Final Look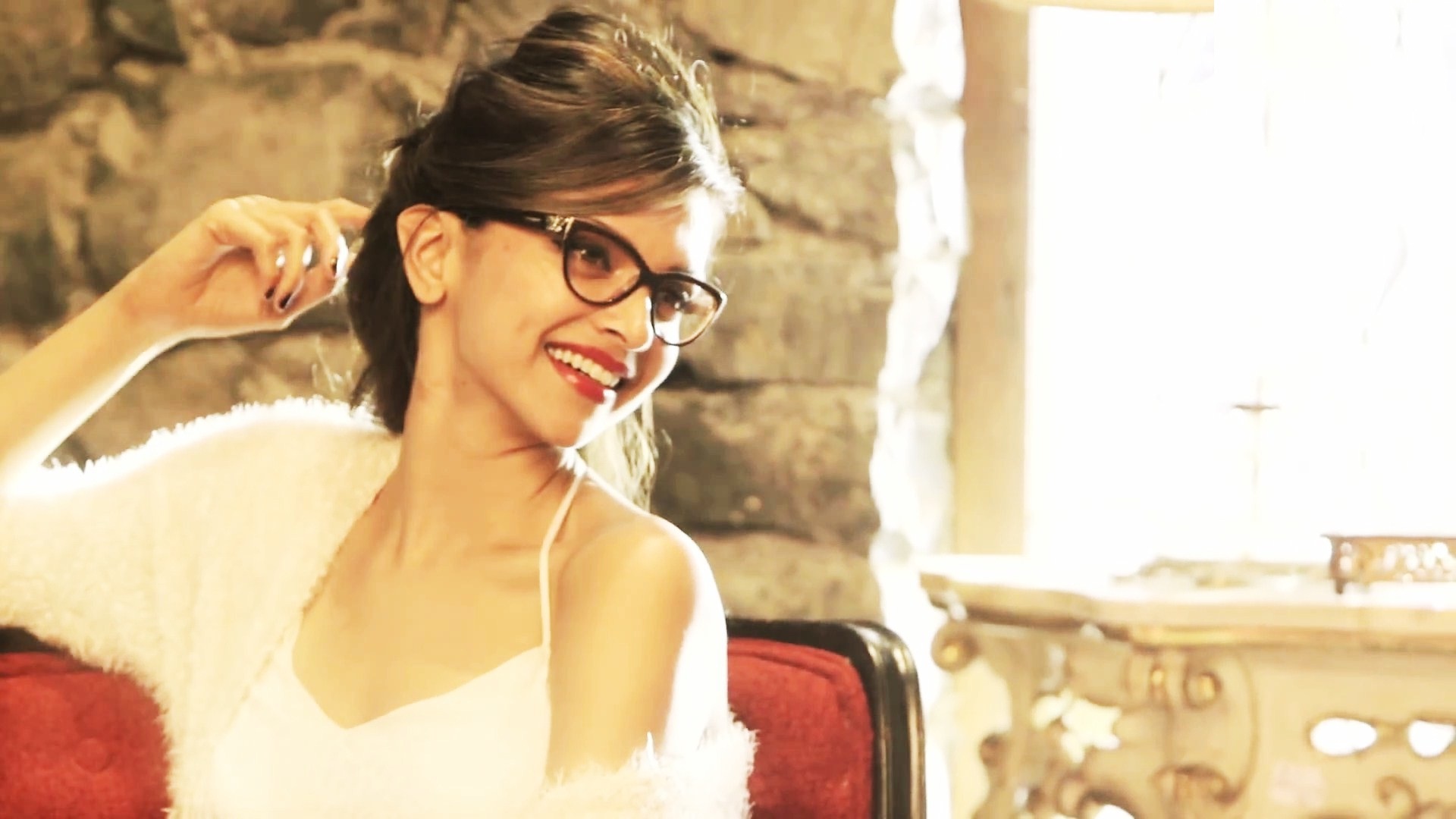 source: www.bolly-reporter.in
Never forget the look you want to achieve and select the pair accordingly. You can always play up.
6. Keep Trying On!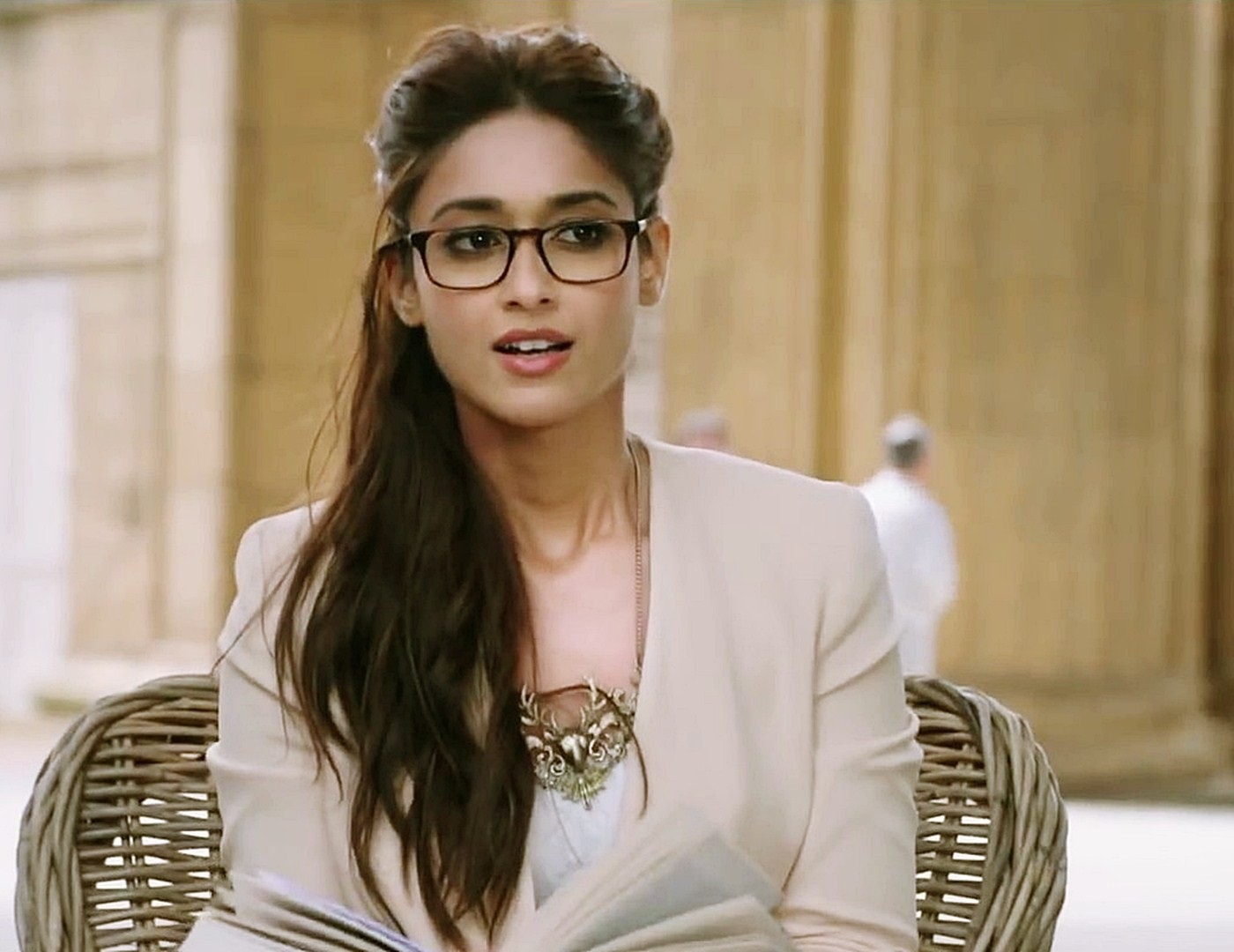 source: www.bollywoodbubble.com
Try on a few pairs before you actually select the perfect one for you.
7. Flaunt With an Up-do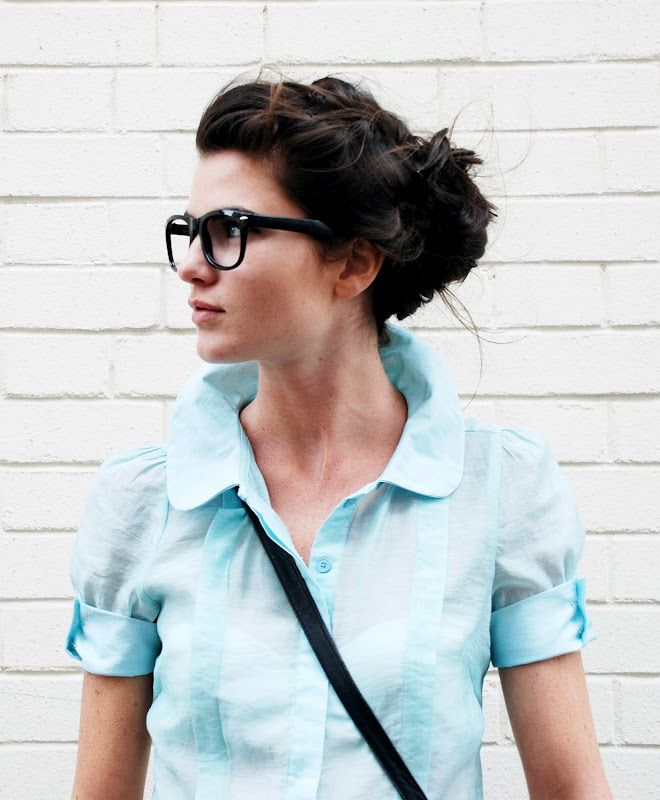 source: in.pinterest.com
Flaunt your eyeglasses with a chic undo. It looks uber stylish.
8. Keep It Simple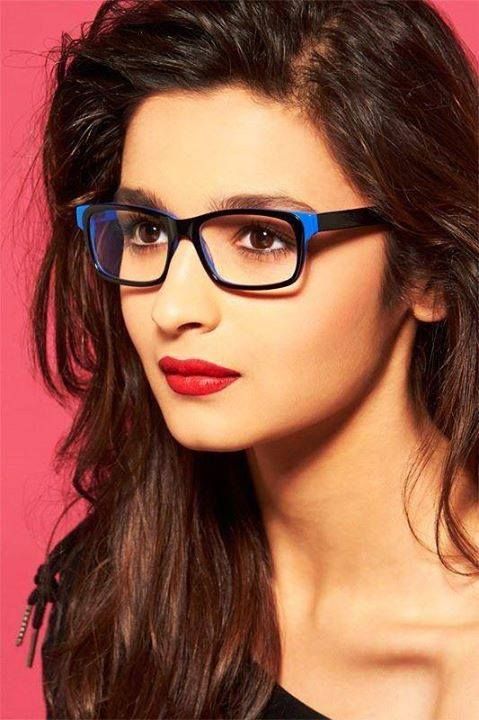 source: www.pinterest.com
Or you can keep you look simple and 'plain Jane' by letting your beautiful tresses do their own thing.
9. Say NO to Dark Circles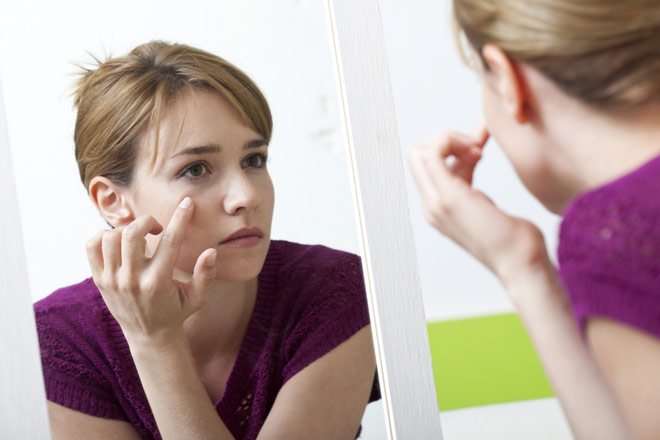 source: www.allaboutvision.com
Eat lots of fruits and veggies to reduce your dark circles. Improving your sleep routine is also very important.
10. Fill in The Brows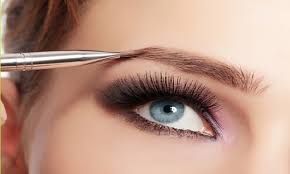 source: tipsandbeauty.com
Use an eyebrow pencil to softly fill in the eyebrows taking after the natural common curve.
11. Play It Up With Your Eye-Shadow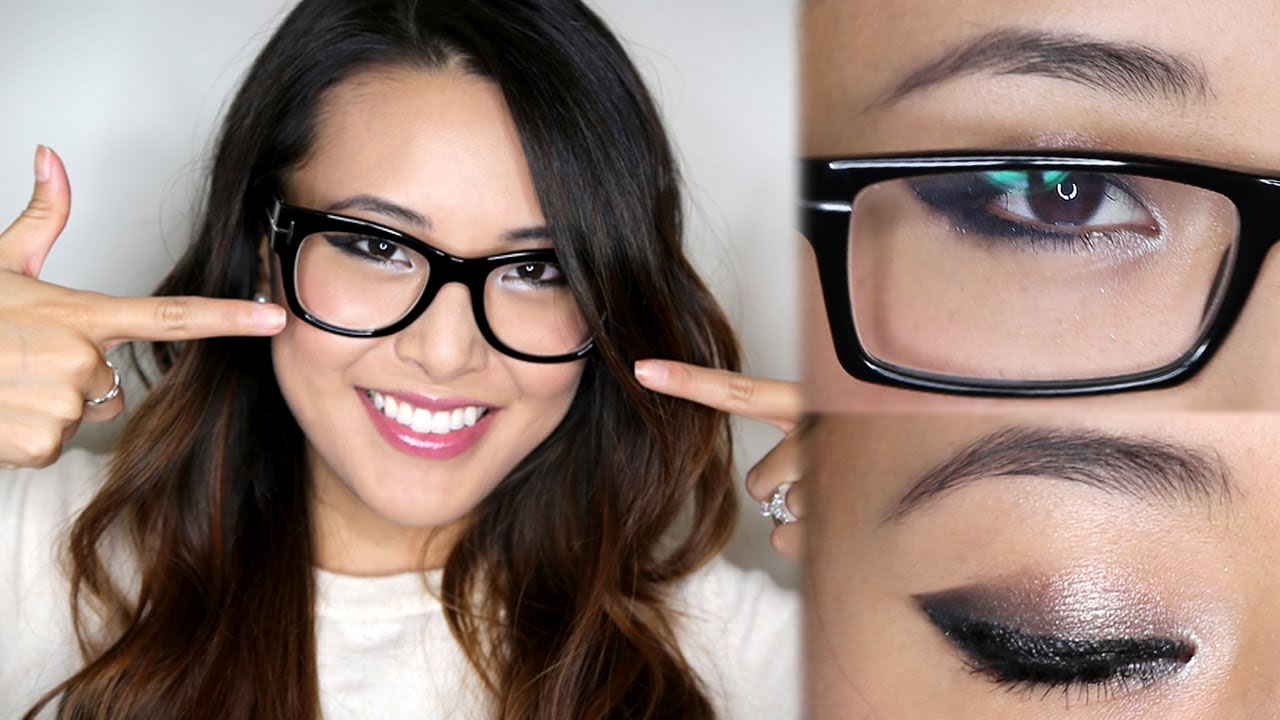 source: www.youtube.com
Experiment with your eye-shadows to create the necessary drama.
12. Use an Eyelash Styler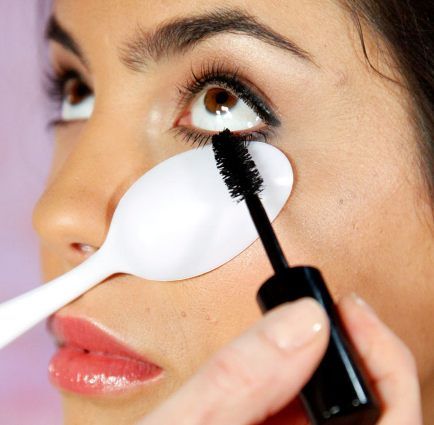 source: in.pinterest.com
Keep your lashes from hitting the focal points of your glasses.
13. Mascara is The Key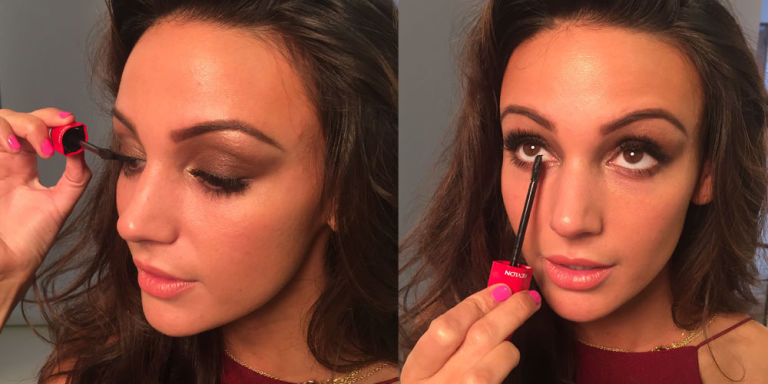 source: www.cosmopolitan.co.uk
Apply one coat of mascara from root to tip of your eyelashes as you normally would but with the second coat, concentrate on only the roots.
14. If Everything Fails, Go With Cat-Eye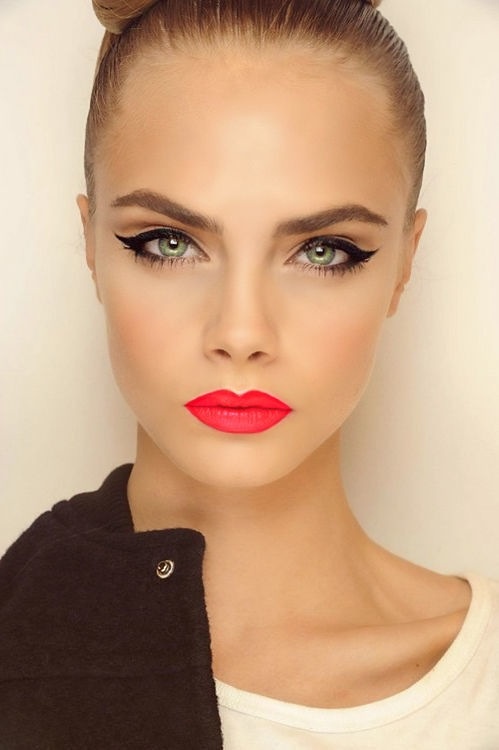 source: in.pinterest.com
Because a cat-eye never fails!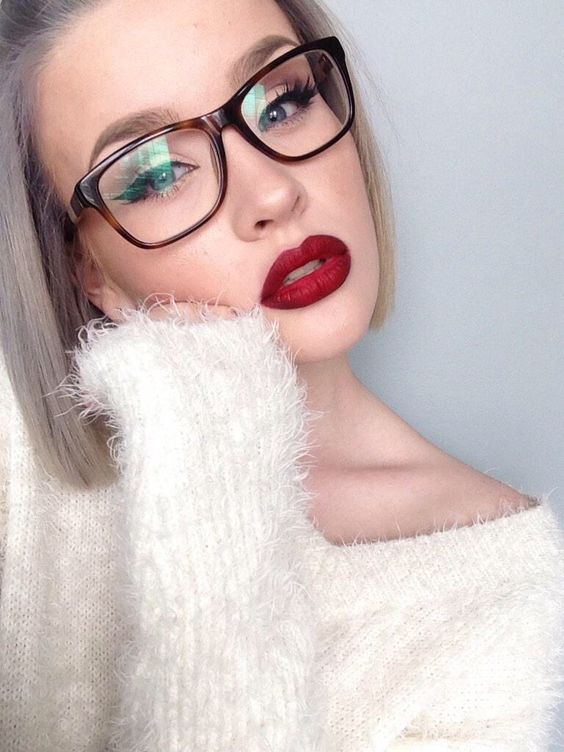 source: in.pinterest.com
There you go! Some astonishing tips to look good while wearing your glasses. After all, all you need is the certainty, an astonishing mentality, and your most loved glasses to look dazzling!
Thank you for reading this article. Do subscribe for our updates!