Phew! 2016 is almost over. Time sure flies, doesn't it? I mean, it was just January a moment ago, and  in the blink of an eye, it's already November! But, no matter how many months or years go by, the 90's is always going to be the best decade for fashion. The 90's was the golden era for fashion because that's when internet was born. And with the internet's wide reach, fashion became truly global.
The golden age of the 90's gave rise to some funky styles like some of these below. And boy, oh boy, these styles are gaining popularity once again! As a 90's kid, I'm so exciteddd! Check out a few of this old, but gold, fashion trends which are making a comeback in 2016 😀
1. Chokers
The one and only choker is back! We've seen it on teenage pop stars, and movie actresses. They are more than just a chain. These grunge-styled black bands were worn tightly around the neck – almost as if choking the wearer, hence the name, choker. Chokers are mostly black and come in bands or elastics.
It's now time to reinvent this emo fashion statement. Add a little bit of embellishment and Ta-daa! you've got yourself a fresh and modern style.
Try these latest styles in chokers from Koovs.com
2. Half-sleeve Blouse
I'll be the first to admit it. I've raided my mom's closet ever so often. I would go snooping into her piles and piles of Sarees, pulling out one at random and placing it on my shoulders and admiring myself in the mirror. Classic Indian trait 😉 Every girl has her eye on at least a couple of her mom's sarees and would want them to be handed down to her in the future.
But so far what we did NOT do was steal our mom's blouses. Because, let's face it, they were too old-fashioned. Ughh, especially the half-sleeves and the boat necks. C'mon! Who'd want that old style?
Well, surprise surprise! Guess what's made a comeback? Half-sleeve blouses with boat necks!!  The very same traditional, late-80's and early 90's styled blouses that we rejected. It's still not too late 😉 Find a great design that you like from the ones below and maybe you and mom can wear matching sarees with matching blouse designs 😉
Check out some cool blouse design ideas here: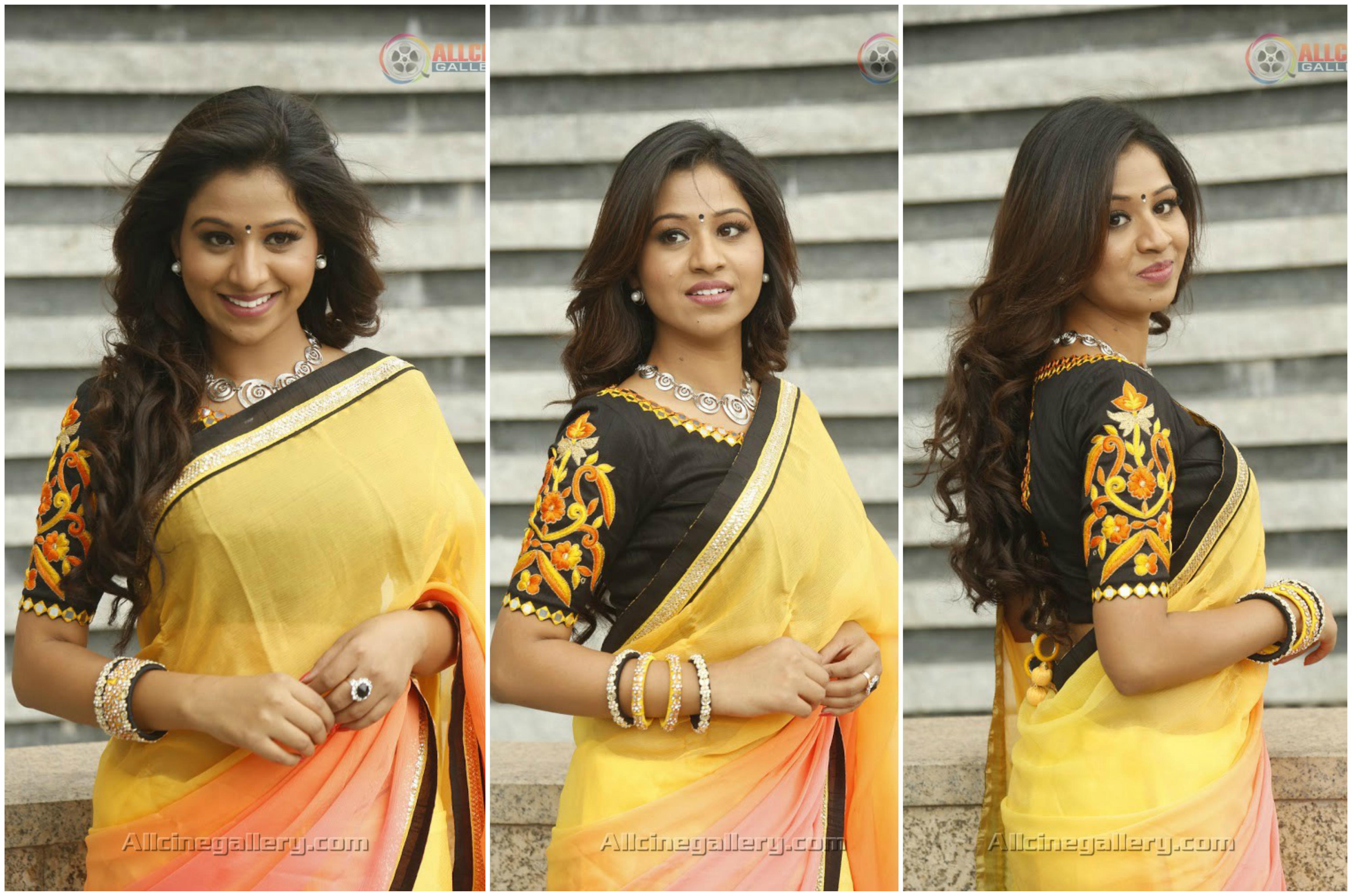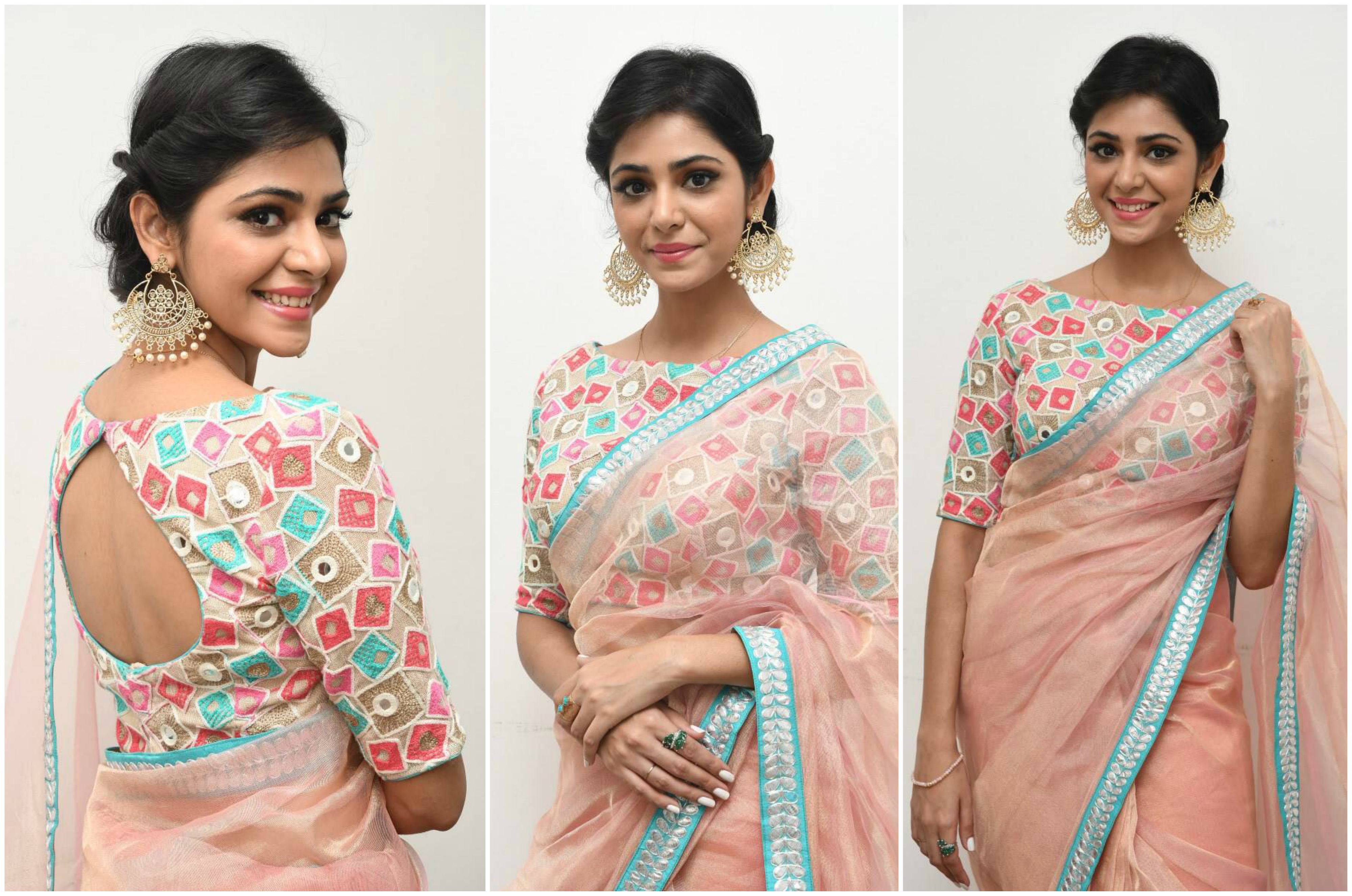 source: movies.doondy.com
source: actressgalaxy.com
3. Metallic shoes
This 90's style is back with not just a Bang, but a BLING! Bling-a-ling-a-ling! Look at that shine on that shoe!! 😀
Some styles you might wanna check out:
If find out more on how to style metallic shoes, check out our post here.
4. Charm Bracelets
Jangly, dangly – it's hard to describe this really fun accessory without using any '-ly' word. Adding a charm bracelet to your outfit instantly brightens up the whole look. It's light and small and is a really, really fun thing to sport when your going out a date, or just hanging with friends.
You could never go wrong with a charm string. You can even build one for yourself by choosing from the hundreds of cutesy-tootsy options available.
5. Denim
Denim – or as I'd like to call it 'the swaggers style' – is the most versatile, the most stylish and the most comfortable fabric. And it is back to the future! Denim was so popular back then that it was celebrated in the 90's. Honestly, I don't even know why they went out of style, but I'm so happy that they have reappeared on the shelves. So, the next time you are out shopping, keep and eye out for Denim jackets, short denim jeans, torn jeans, denim vests, denim shirts, and denim overalls.
Pssst…this is my personal favv in the whole list!!
6. Jelly sandals
Even saying the name out loud sounds ridiculously high-school-ish, but these wacky, colorful, durable crocs are creating the buzz among the latest fashionistas and teens. Oh, who am I kidding? Every girl is going ga-ga over this style. I mean, look at them! They are so comfy, and vibrant (the colors nearly jump out at you) and funky. I have a feeling that girls are gonna purchase them just so that they feel like they are back in school or college once again.
But don't let this simple sandal fool you. They are a must-have addition to your sandal collection.
Give these a whirl if you like the jelly sandal look: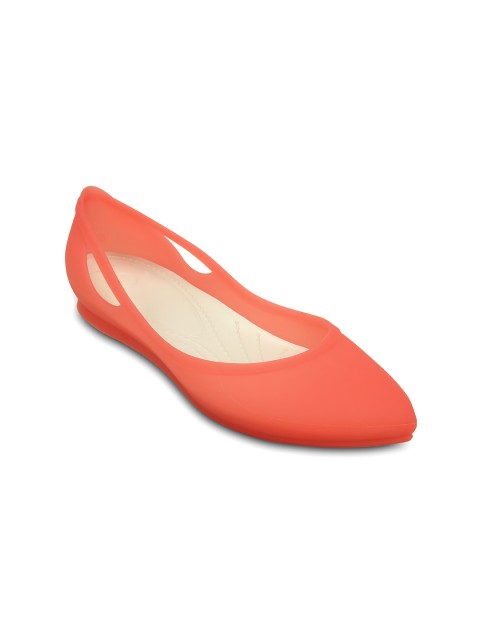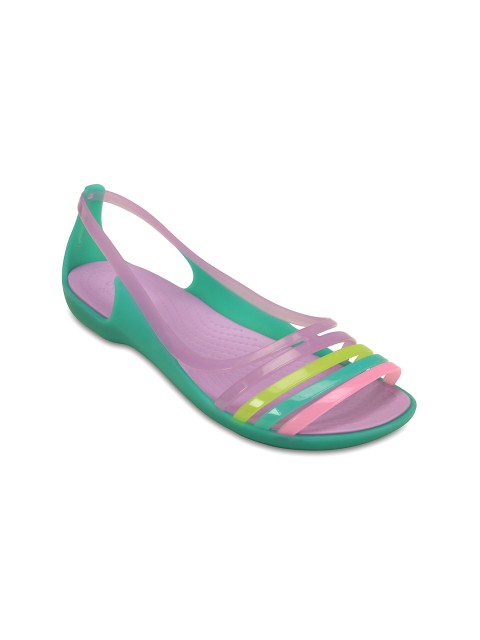 7. Bright highlights
Bubblegum pink hair and sky blue highlights are in! And how! These in-your-face (or should I say, in-your-hair) vivid highlights were brought in by none other than our charmingly sexy Margot Robbie. Her role as Harley Quinn called for some wacky and vibrant costumes. To match her costume, her hairstyle was also insanely colorful. How awesome does that look on her?
The style is catching up like crazy.
source: design.com-brand.com
You can either go bold and get a complete makeover to your look by dyeing it pink and blue…

…or choose to make it a little more subtle and give slight highlights at the ends of your hair alone. This is also a good choice if you have dirty blonde or dark hair and want to avoid bleaching it for this look.
Check out Nayanthara sporting deep pink highlights in her latest Babu Bangaram movie.
source: Ciniway.in
8. Other trends
Some other fashion trends to look out for are the popular and suave leather jacket and the crop tops.
source: IndianRamp.com
Overall, it is the season to go bold, go bare and go rule the world. The 90's the 2016 have one thing in common – the bold, brazen women. So girl, seize the day. Carpe Diem, babe.
Do let us know, in the comments below, which is your favorite 90's fashion that you will be excited about in 2016.