A trip to the airport is almost inevitable when you are a star. However, any star sighting is documented with at least a dozen photos that we love and adore. Who wouldn't love catching a glimpse of their favorite stars anytime, anywhere, right? Recently, Sridevi Kapoor was spotted at the airport. As always, the star dressed to impress and made a style statement. Are you curious to know more about her look? Keep reading this post to know more about this! Happy reading!
Sridevi Kapoor's Airport Look
The star of the yesteryears wore a magenta shirt dress and she looked mesmerizing in it. The understated simplicity and the fact that this pretty lady nailed this chic look means that she is still in the game.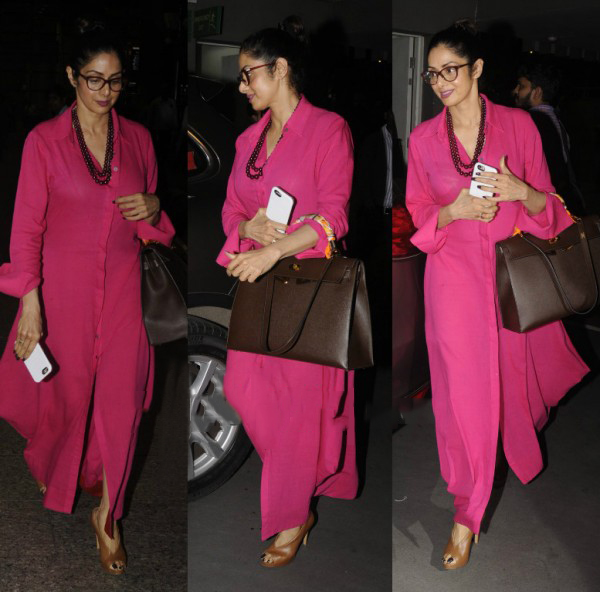 source: boxoffice-collections.in
As for accessories, she wore a brown beaded necklace and a pair of tan peep-toe heels with a dark brown handbag in tow. Her hair was pulled at the back and tied in a bun. The magenta lipcolor matched the outfit complementing her natural makeup.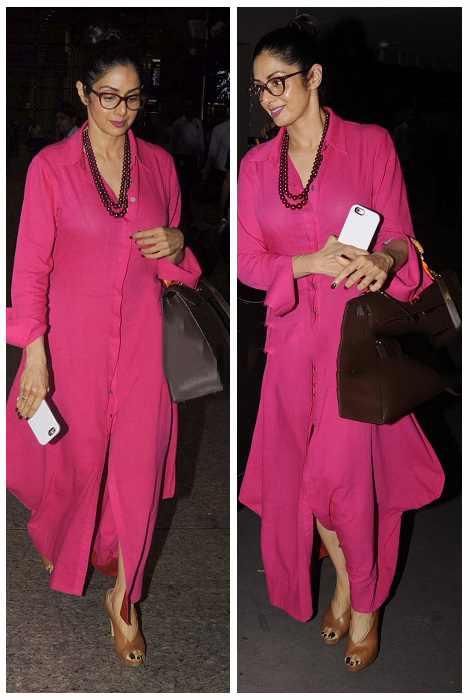 source: missmalini.com
If you like this article, spread the love by sharing it with your friends. Don't forget to subscribe to our website for the latest style updates! Thank you.