Bollywood divas  like Kareena ,Priyanka and Sonam Kapoor have managed to make  Saree  an iconic dress.  .In this Indian attire ,they always looked gorgeous  .The occassion may differ from parties to fashion shows to red carpet events.Today we are going to talk about four timeless and immensely popular sarees from Bollywood movies.I am sure you must be familiar with each of them.
Priyanka in Desi Girl
Priyanka Chopra  draped this shimmering saree gracefully showcasing her thin frame in a seductive manner.  Her draping of this saare in cocktail style along with super-hot spaghetti  blouse  went viral among the youth.It was becuse of this iconic  saare that made  Priyanka Chopra" Desi Girl "ever since the movie Dostana was released.    . This dazzling saree gave real boost to her glamour quotient  .This look became a real craze among the young Indian girls.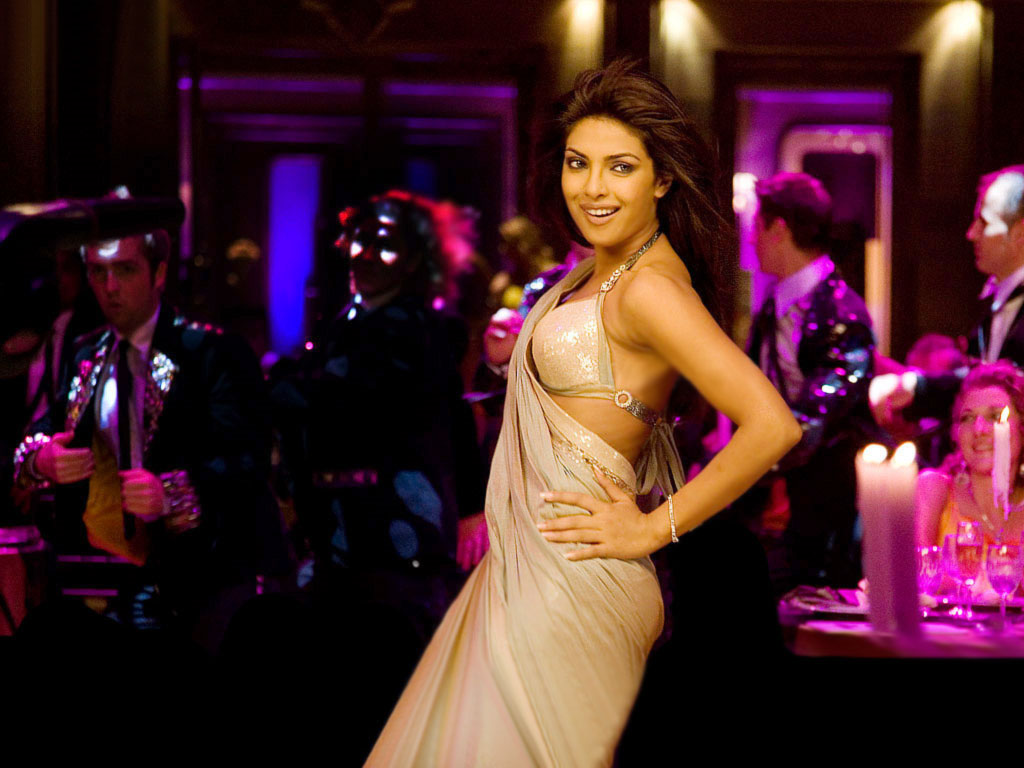 source: www.bindiweddings.com
Deepika  in Badtameez dil
Deepika draped this royal blue saare  from  lower waist making her naval portion visible .It made her look hotter than ever before.  The colour accentuated Deepika's gorgeous frame ny making her look more desirable. Her look emerged as a rage among the youth.This draping style is comfortable because of the light and thin fabric.The saree had the curves out at the hip by the top border and a narrow drape at the front bodice. This royal blue color suits Indian complexion very well .You need no heavy  accessory in order to get Deepika's perfect look.
Tip:If you are wearing an embellished blouse you should drape your saree like this.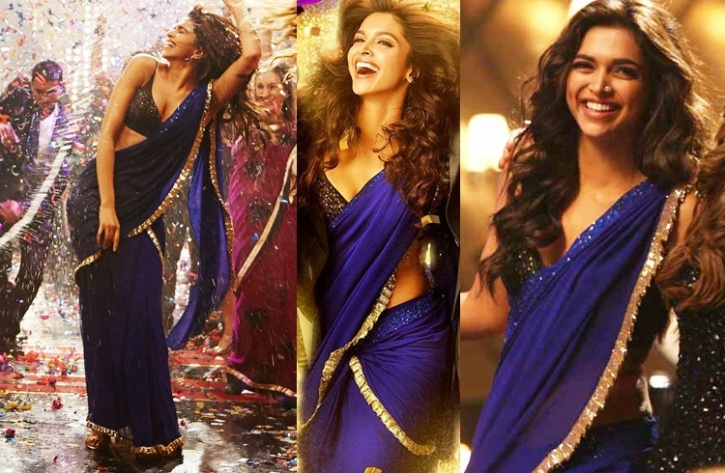 source: media.indiatimes.in/
Kareena in Chammak Challo
Kareena's red hot attire in RaOne was designed by Manish Malhotra .It became Kareena's signature style in the film RaOne. She draped it  like a lungi highlighting her curves. The bright red colour of the saree accentuated Kareena's fair skin tone even further. Red saree has its own charm .To get this look you need to carry it  with a sexy cut blouse, golden bangles on one hand, nose ring and bindi.  But if you are not very comfortable walking in a saree this style is not for you.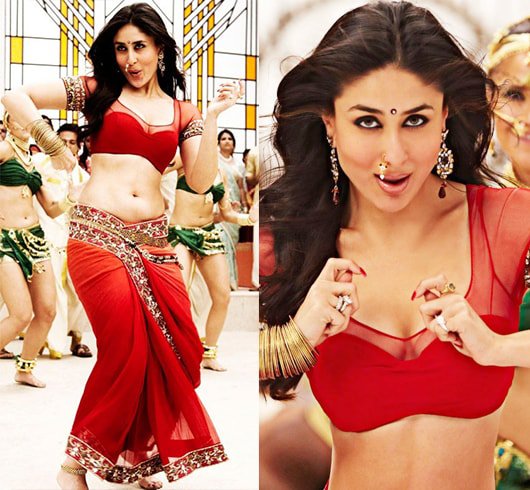 source: Pinterest.com
Katrina in Teri ore
The saare that Katrina wore in the song Teri Ore  made her look  gorgeous . The saree's perfect fall and the drape highlighted her figure giving her a graceful appearance. This drape gives a pretty presentable look .If you are tall this style of draping is ideal  giving  a supremely sensuous look.Keep the pallu open at the shoulder without pleats. You can carry it in work place for a good clean look that is simple and comfortable as well.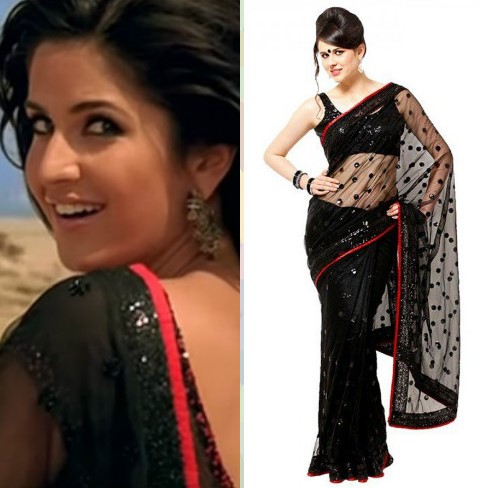 source: popxo.com
Saree exposes and camouflages the Indian body type both at the same time, like no other dress.With each passing day Bollywood designers are reinventing the sarees.
Sarees also becoming  very popular among the common people and it's now sure  that this traditional ethnic wear will never go out of style.If you like this article don't forget to mention your comments below.
Subscribe to our website for more style guides.
Thank you!