Cartilage piercing, at present, is in trend among youngsters. The perforation to wear jewelry on the body is called Cartilage Piercing. It had been in fashion since ages. Males are as much interested as females when it comes to piercing.
In some cultures of India, cartilage piercing is included in rituals and is mandatory. In others, it is a mere fashion symbol. There must be a lot of consideration before getting it done. Piercings can heal if you stop wearing studs for a while. But old piercings may or may not heal at all. Only when you are convinced with the idea of cartilage piercing by all means, proceed further.
Now, the first step to getting a cartilage piercing is knowing what it is, where it is located and how each of them is referred.  Let's get started.
EAR PIERCING: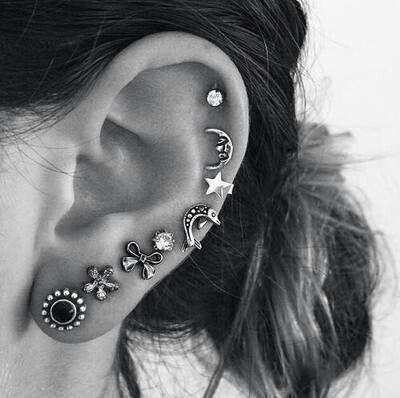 source: imgfave-herokuapp-com.global.ssl.fastly.net
1. Helix Piercing
This piercing is on the outer rim of cartilage on the ear, extending from just above the lobe. This is further divided into two types – Forward Helix Piercing and Industrial Helix Piercing. These can be used together or separately, as per customer's choice. Double and Triple Helix earrings are also available, which come in a wide range of designs.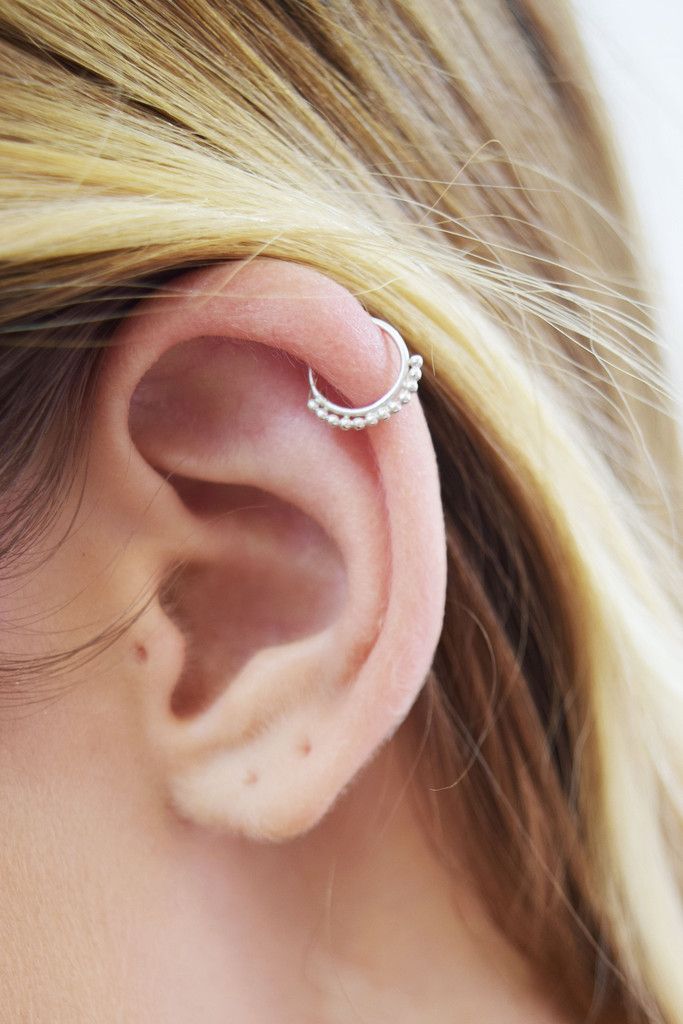 source: s-media-cache-ak0.pinimg.com
2. Anti-Helix
This piercing is done on the raised ridge between the helix and ear canal. It involves the rook, which is the upper ridge and snug, the lower ridge of the helix.
(i) Rook
It is a very classy type of piercing and suits most people. Wearing a shining stud would help to make it look more stylish.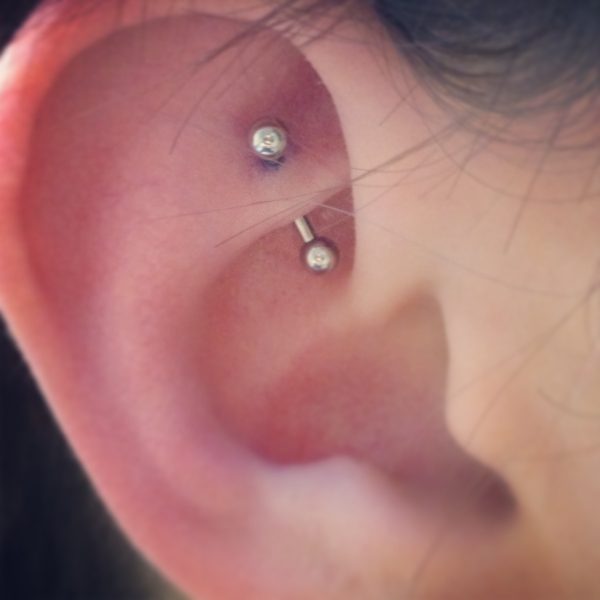 source: bodypiercingmag.com
(ii) Snug
Here, the cartilage is pierced from one end to another instead of front to back. Normally, small studs are worn in this piercing. This style looks incredible when worn with gowns or maxi dresses.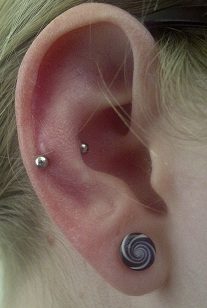 source: s71.photobucket.com
3. Conch
It involves the inner conch, which is the cup-shaped portion of the ear and outer conch, the flat area between the rim. Being located in the near-centre of the ear, this pierce draws a lot of attention. Wear it with anything that suits you. It looks awesome anyway.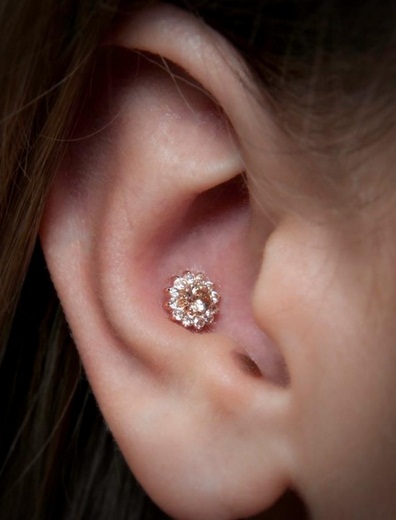 source: www.piercingmodels.com
4. Daith
It is the small portion of cartilage present just above the ear canal. Most people wear a small earring in this piercing because of it being positioned sideways. It can get a bit tacky sometimes.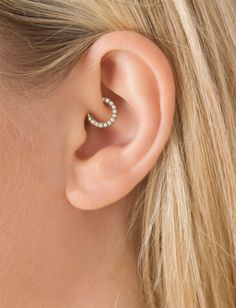 source: s-media-cache-ak0.pinimg.com
5. Tragus
It is the small thick flap of cartilage located over the ear canal. You can wear a stud or an earring, as per your choice. If you are to wear jeans, this is the best piercing you can go for.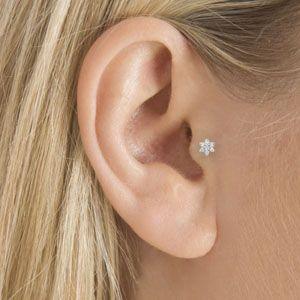 source: uberpiercings.com
6. Anti-Tragus
It is a small flap of cartilage located above the earlobe around the tragus. If you are a game-changer and love to go for something new always, then this is something you can do. You can wear a barbell in this piercing.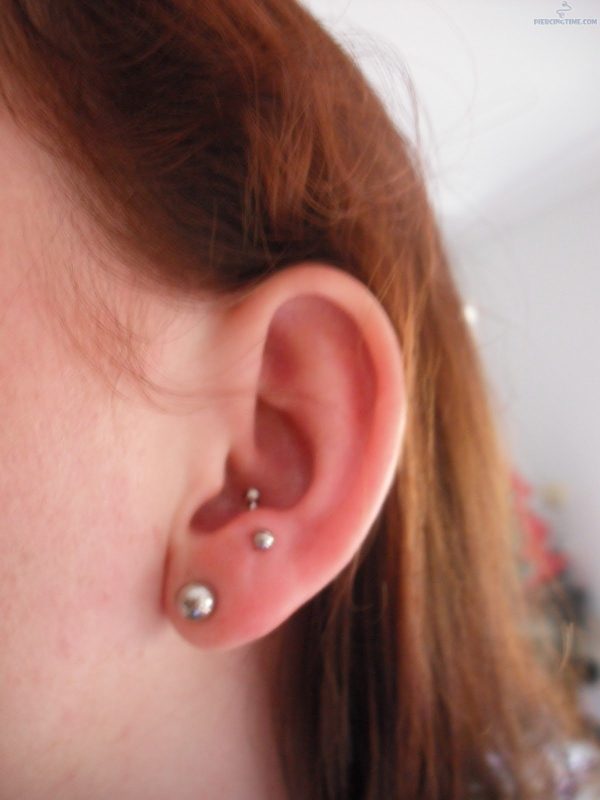 source: img.allw.mn
NOSTRIL PIERCING
The piercing passes through the nostril on either side and end up in the inside of the nose. It also involves high nostril, where piercing is done towards the top of the nose, much closer to the bone different from a standard nostril piercing.
1. Nasal Piercing
This piercing is done within the nostril and ends up at the tip of the nose. This is the most common type of nostril piercing which is very popular in India. Many people get their nose pierced as a holy ritual. In the many parts of India, girls get this type of piercing done at a young age.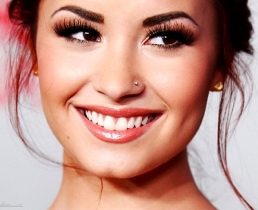 source: www.beautyhows.com
2. Nasallang
It is generally a set of three piercings connected by a single piece of jewellery, usually a barbell. Both the nostrils are pierced along with the septum. This type of nostril piercing is very uncommon in India but a common sight in foreign countries.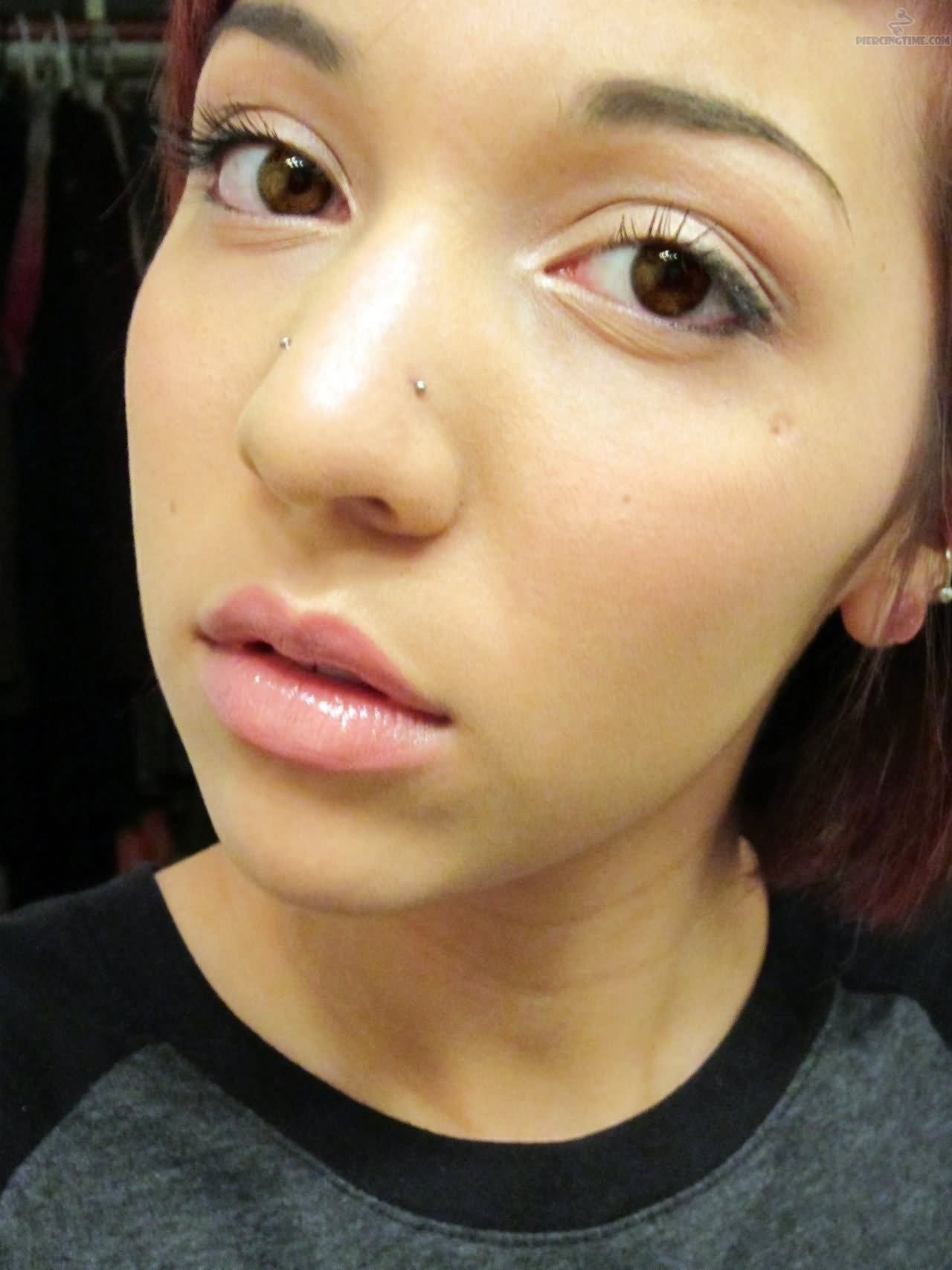 source: www.piercingtime.com
3. Septum Piercing
Septum is the piece of tissue separating the two nostrils. It is often confused with cartilage piercing. This type of piercing can be found in mostly southern Indian states.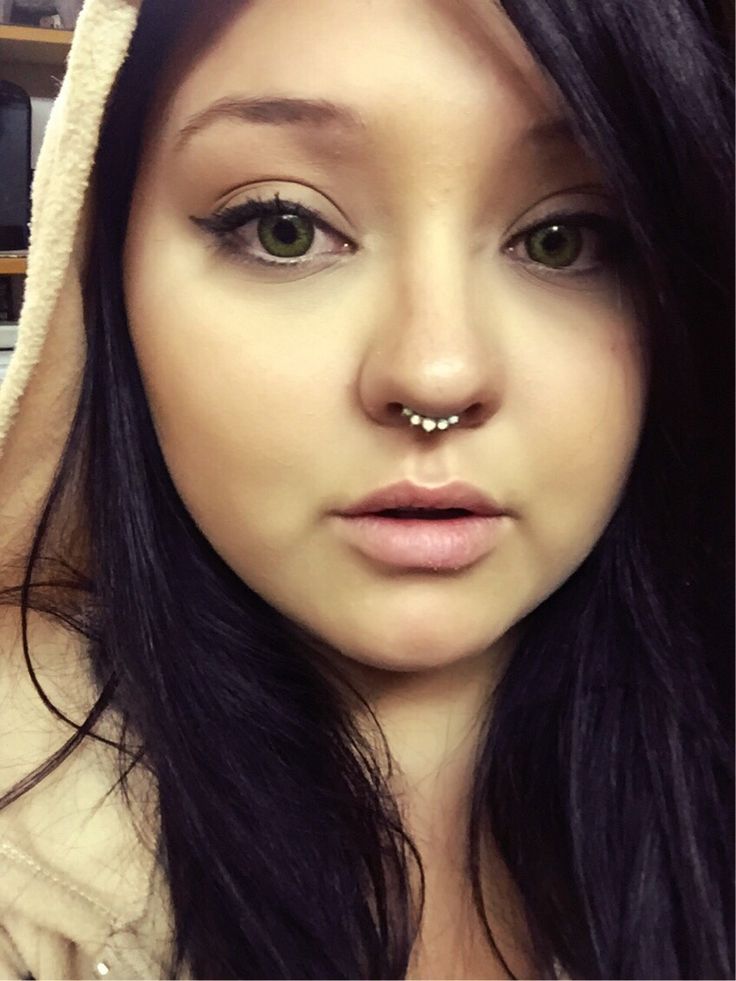 source: s-media-cache-ak0.pinimg.com