Kareena Kapoor Khan is one diva who has got lot of appreciation for her kickass maternity wardrobe. The best thing about this star is that she hasn't been afraid to celebrate this new phase in her life, even if it's not her fittest avatar.
In a recent interview with a daily newspaper, Kareena shared, "Well I think it's all about wearing things that you are comfortable in, I have always done that – something that represents your personality. Yeah, I hope to keep up the maternity style as long as I look good in it."
We have come across few of her coolest maternity looks and you'll agree she's got the best-dressed baby bump in town.
Maxi dress
She opted for high empire waistlines and flowing fabrics. The sari-style draping and the moving fabric, ensuring not just comfort but the changing pleats also break eye-movement. She paired the dress with a multi-strand beaded necklace.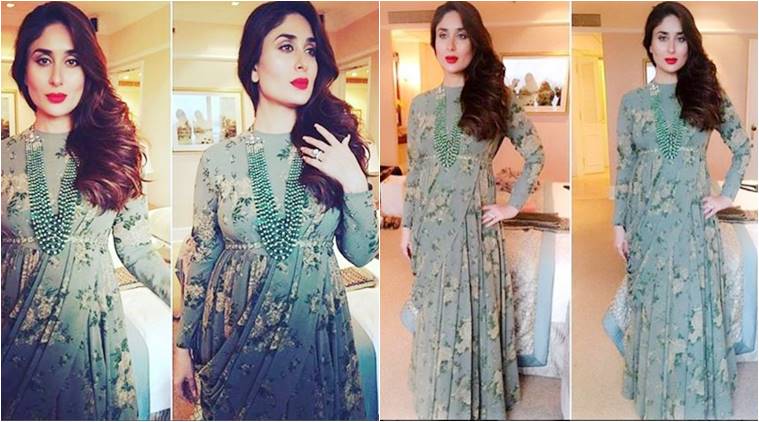 source: indianexpress.com
Palazzos
Palazzos or even lehengas/skirts paired with  kurta gave her a great look.If you want to get this look make sure that the bodice is a bit fitted, and the cut a loose A-line, which would be a great silhouette for you.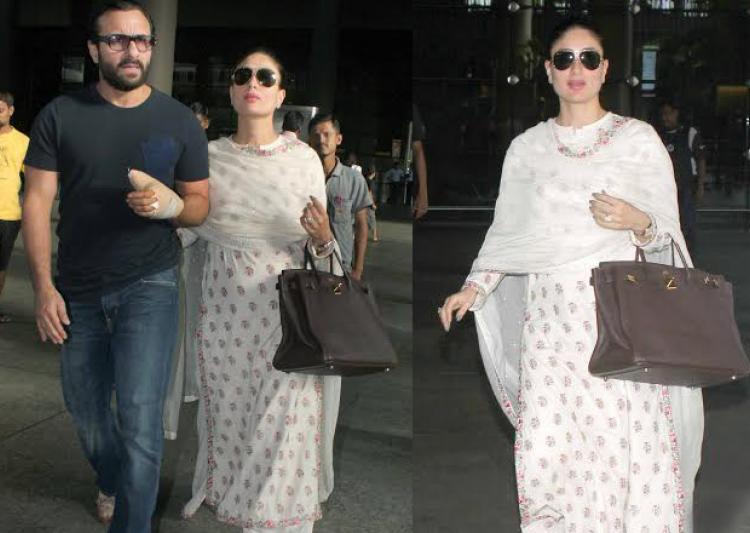 source: www.samacharjagat.com
Off-shoulder
This powder blue off-shoulder dress shows some skin and looks super-cute . The dress paired with those silver Steve Maddens and jewellery really played in Kareena's favour.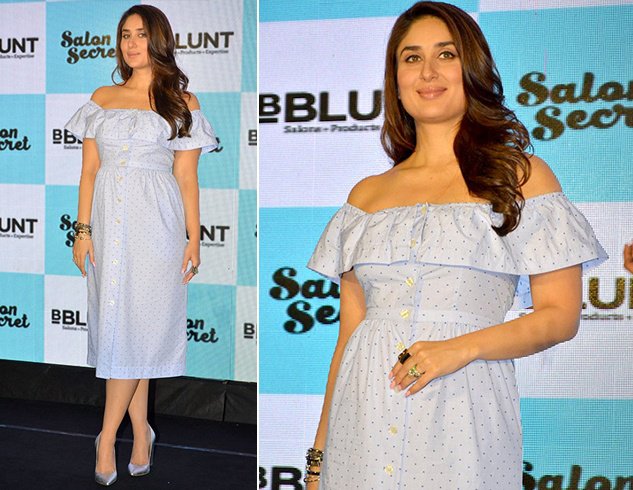 source: www.fashionlady.in
Magic of Black
The colour black has a slimming effect. She carried this black chic dress with a long jacket with equal amounts edge and elegance.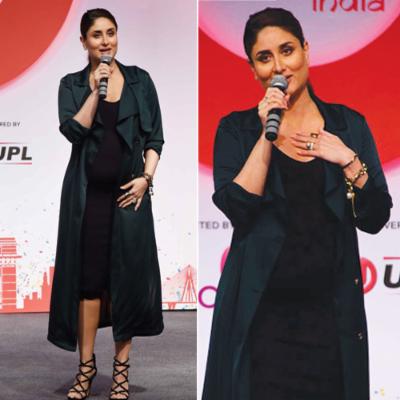 source: m.dailyhunt.in
Pant and shirt
You can wear comfortable pants or jeggings and team them up with a checked shirt like Kareena. Sneakers or comfortable flip flops to go with it. Don't be afraid to wear either something fitted or a workman's denim shirt, as long as you're comfortable.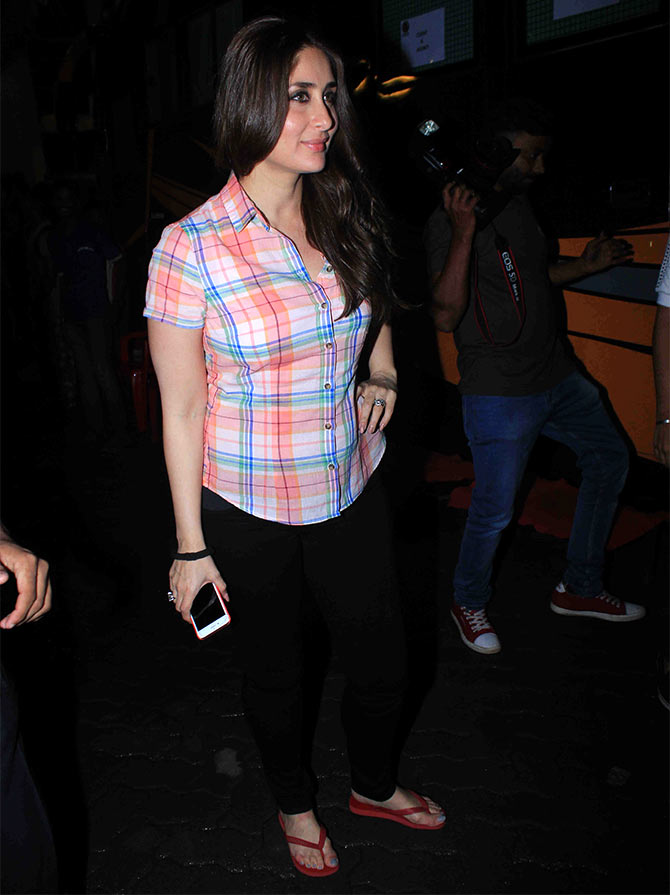 source: www.bollywoodlife.com
Lehenga
At the latest season of Lakmé Fashion Week as Sabyasachi's showstopper, she sparkled down the runway in that olive green bridal lehenga.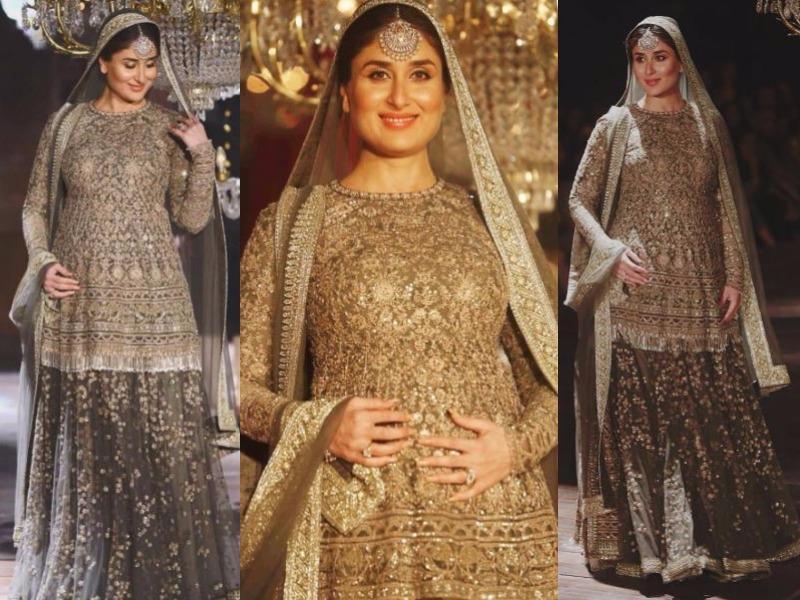 source: www.fashionlady.in
We are going ga-ga over Kareena's style. She is definitely decoding maternity fashion.
Way to go girl!
If you like this article, share it with your friends and subscribe to our website for more updates.
Thank you!