Scarves for women are a modern adaptation of the traditional dupatta. These have persisted in Indian cultures for longer than one can remember. Scarves are undoubtedly one of the most versatile accessories that a woman can lay her hands on.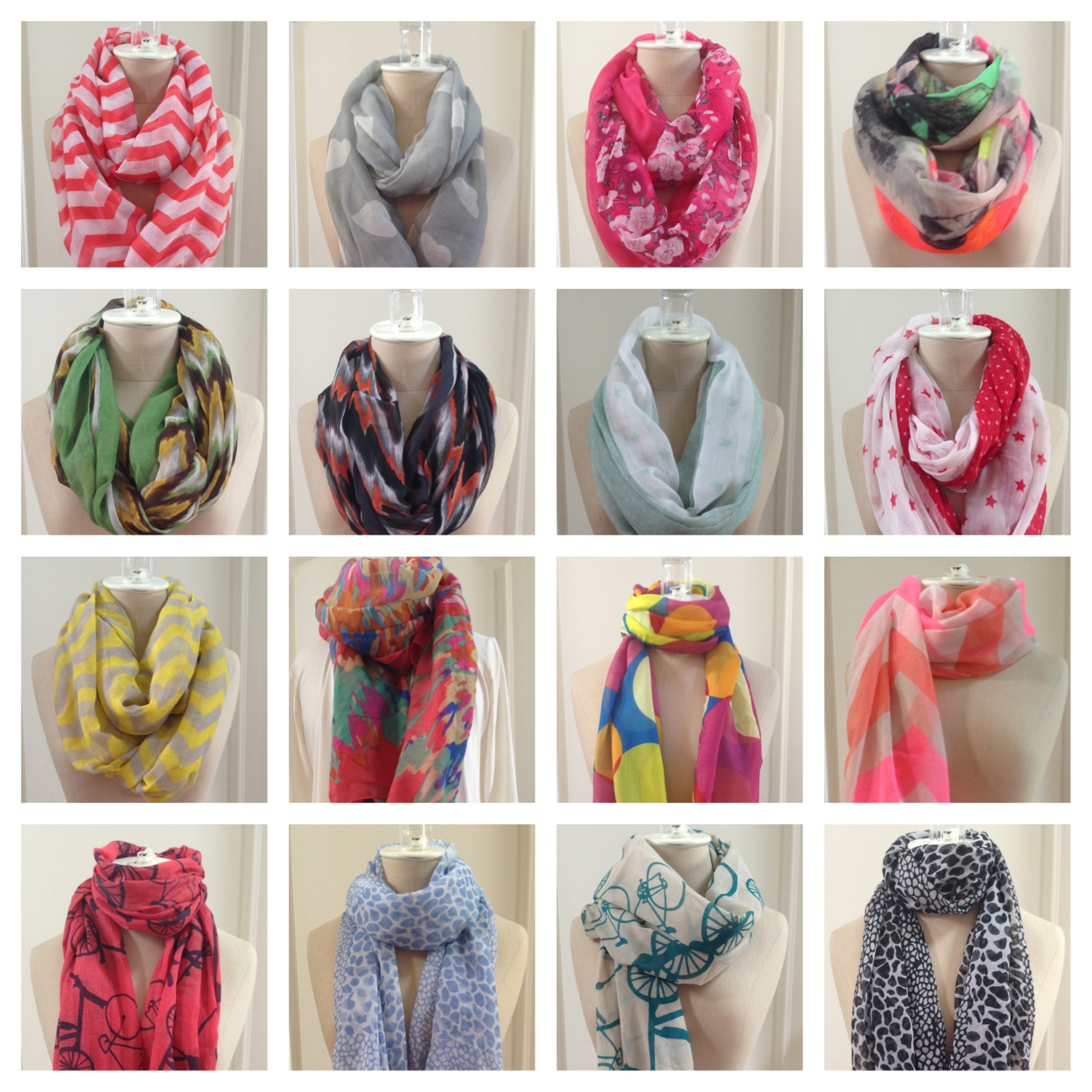 source: thepocketpoppet.files.wordpress.com
Apart from serving the purpose of keeping you warm, scarves are now also draped in multiple trendy ways to make a distinguishable fashion statement. Listed below are some of the ways in which a scarf can be draped:
1) The modern loop: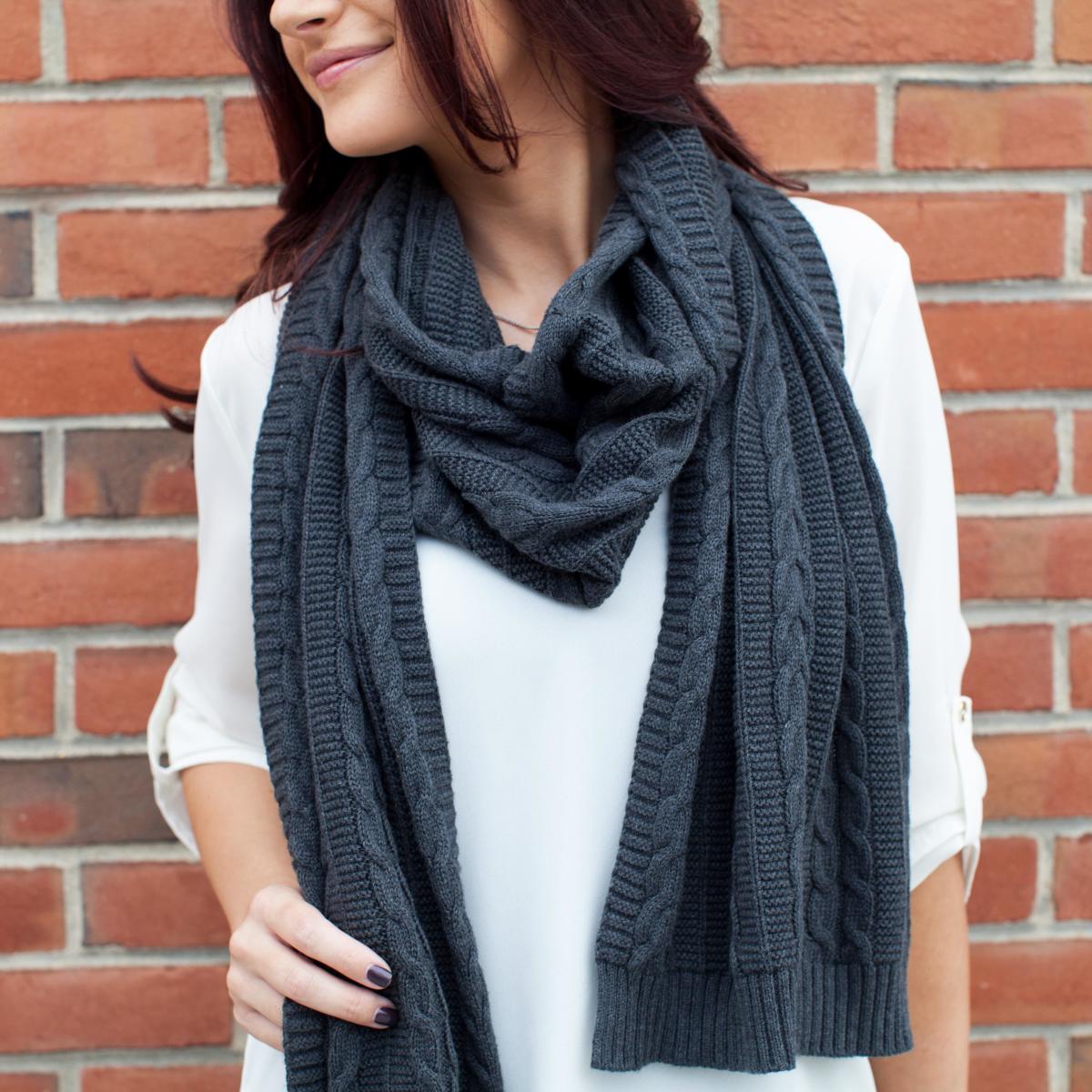 source: image-cdn.symphonycommerce.com
This is the most chic, quick and easy way to drape a scarf on the go. It is very similar to the way a dupatta is draped around the neck. This style goes exceptionally well when worn with a tank top and jeans for a casual outing. Nylon or cotton fabric scarves look great when draped in such a manner.
2) Turtleneck drape: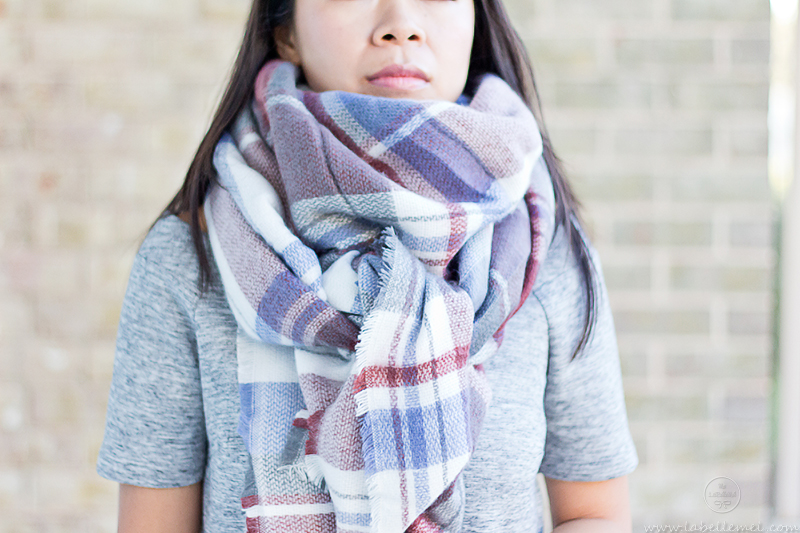 source: labellemel.com
Such a draping technique is perfect for cold weather conditions. It provides protection and warmth to your neck. It also goes well when teamed with a deep neck top. It helps to accentuate your neck and make it look slimmer and longer.
3) The infinity loop: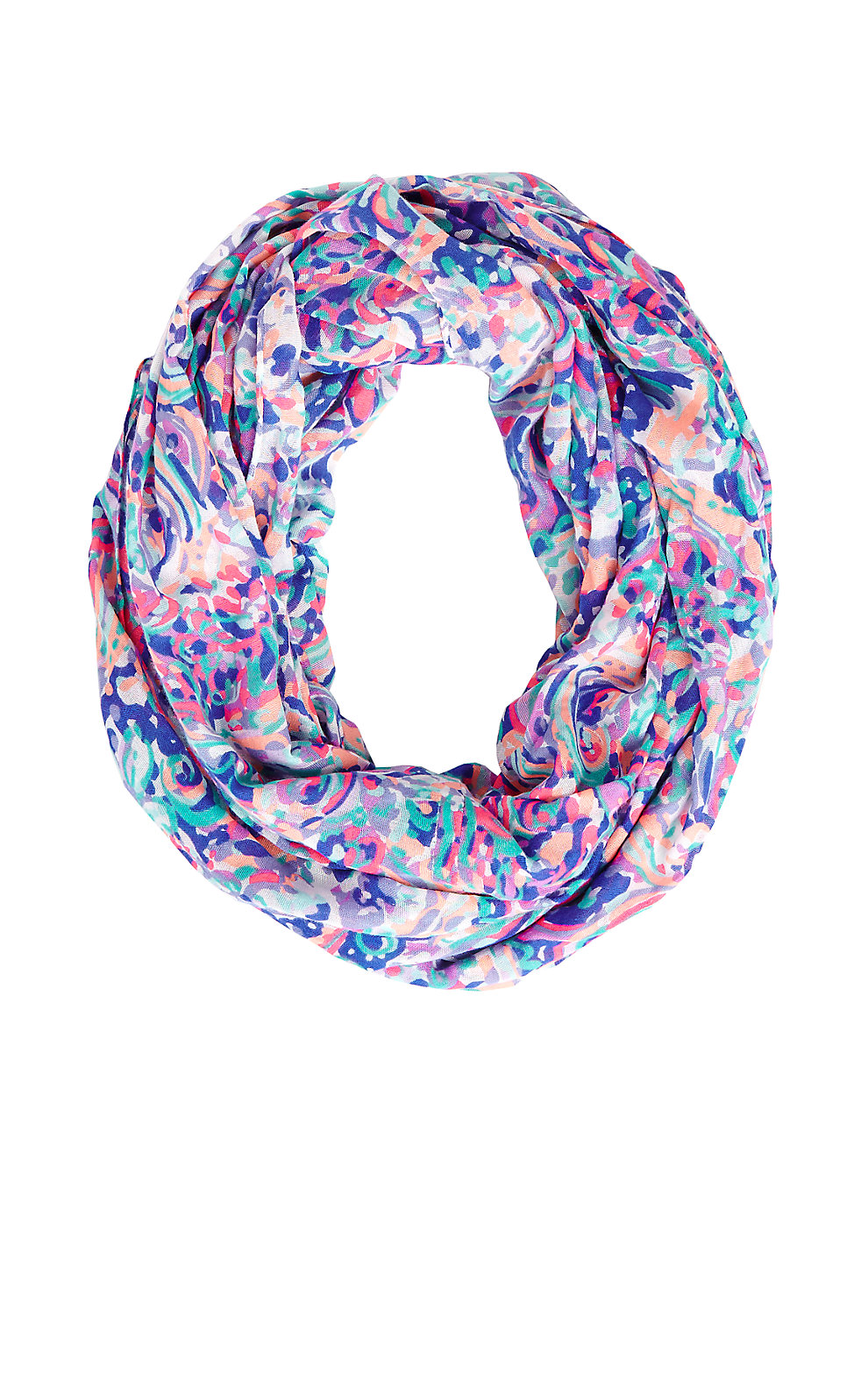 source: sugartown.scene7.com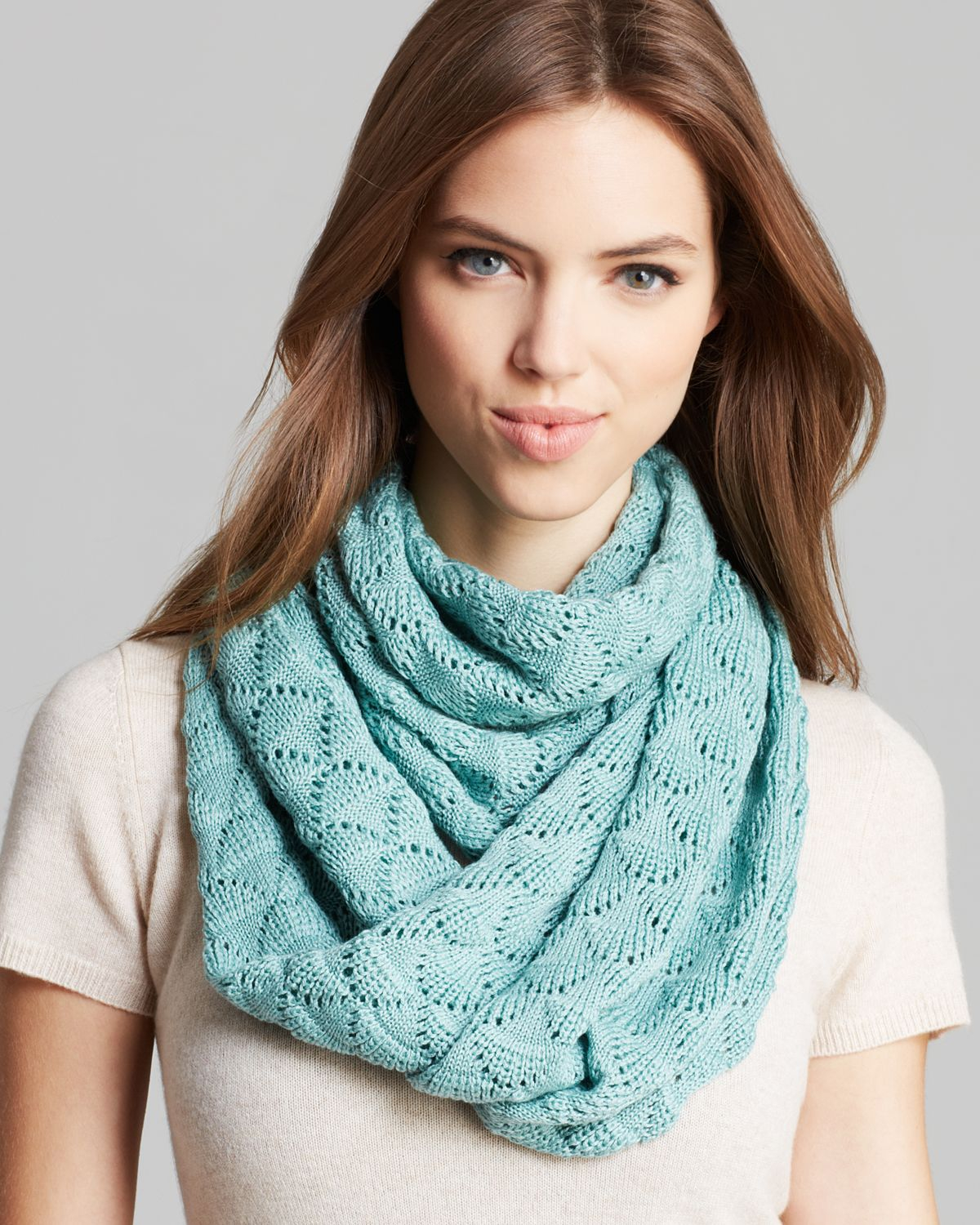 source: cdnd.lystit.com
This style is fast gaining popularity amidst college girls. It gives a casual look to the outfit and makes it look summery and stylish. The infinity loop is extremely easy to knot and looks great when done with a printed scarf with lace borders.
4) The bunny ear drape:
source: www.fashionlivemedia.com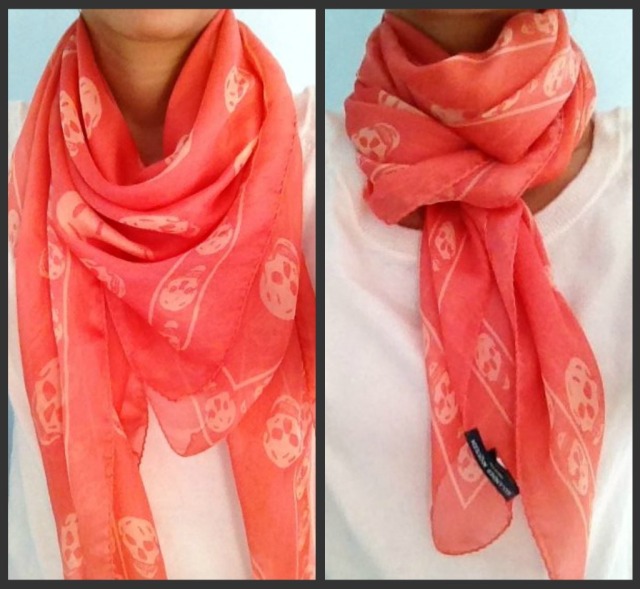 source: s675.photobucket.com
The bunny ear knot gives more of an elegant and professional look. The firm knots and twists makes it the ideal drape for official ceremonies. Silk scarves look fabulous when draped in this manner. This knot can also be pulled off as a casual look if done with an abstract printed scarf.
5) The quick toss: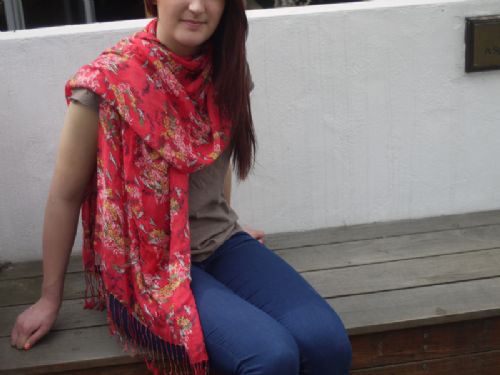 source: www.whitestuff.com
This is literally the Maggi noodles of draping techniques. As the name suggests, this drape requires you to toss the longer end of the scarf behind your shoulder, and you're ready to steal the limelight with a glamorous and chic look. This drape should be followed when you have a scarf with intricate work or of course when you're running extremely late!
6) The European loop:
This style is an age old classic and was used as a technique to drape thicker woolen scarves in the winters. With modern adaptation, this draping technique is now also used to drape bright and vibrant spring scarves, making you look refreshed and energized.
7) The Waterfall: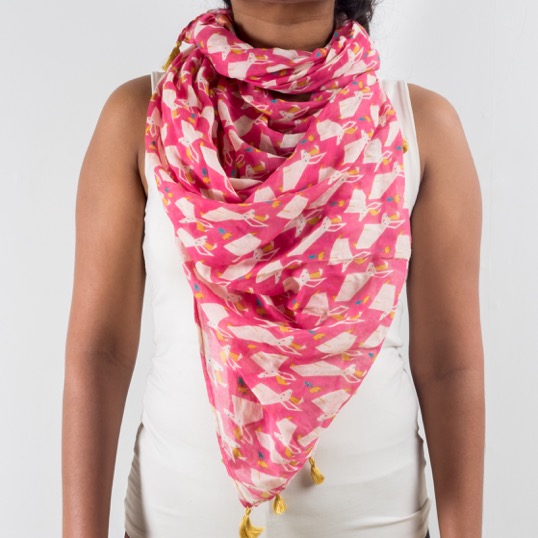 source: blog.chumbak.com
Though not spotted often on the streets, this draping technique is a hot favorite at cocktail parties. The drape makes the scarf look rich and elegant, giving the bearer an exquisite look. While sporting the waterfall drape, it is important to make all movements gently in order to allow the scarf to rest in its central position.
8) The celebrity loop: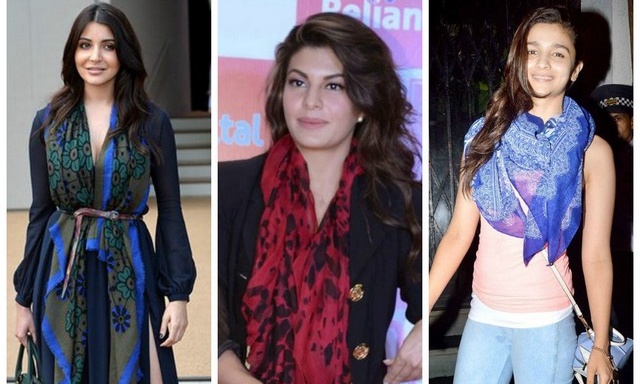 source: img.follo.in
Ever been awestruck by your favorite celebrity? Adored the way they make their scarves look so flowy and centered? The trick is more popularly known as the celebrity loop. It involves rotating the scarf thrice around your neck and tucking the ends inwards in opposite directions.
So what are you waiting for? Gather your favorite scarves and being trying these various look! Find your favorite drape and make it your signature style!
Check out the some of the most expensive scarves.