Body art is a popular form of self-expression, but people who decide to get a tattoo or body piercing should go to a licensed facility and take time to discuss the safety procedures with the artists working at the shop or tattoo parlor," says Scott Bryan, a spokesman for the U.S. Centers for Disease Control and Prevention.
Fortunately, tattoos and piercings are safer than ever, but before you become a proud owner, it's important to do your homework. Body artists are expected to adhere to strict safety procedures. By following safety procedures, tattoo artists and body piercers protect themselves and their customers from a range of viruses and bacteria that can cause illness.
Lip piercing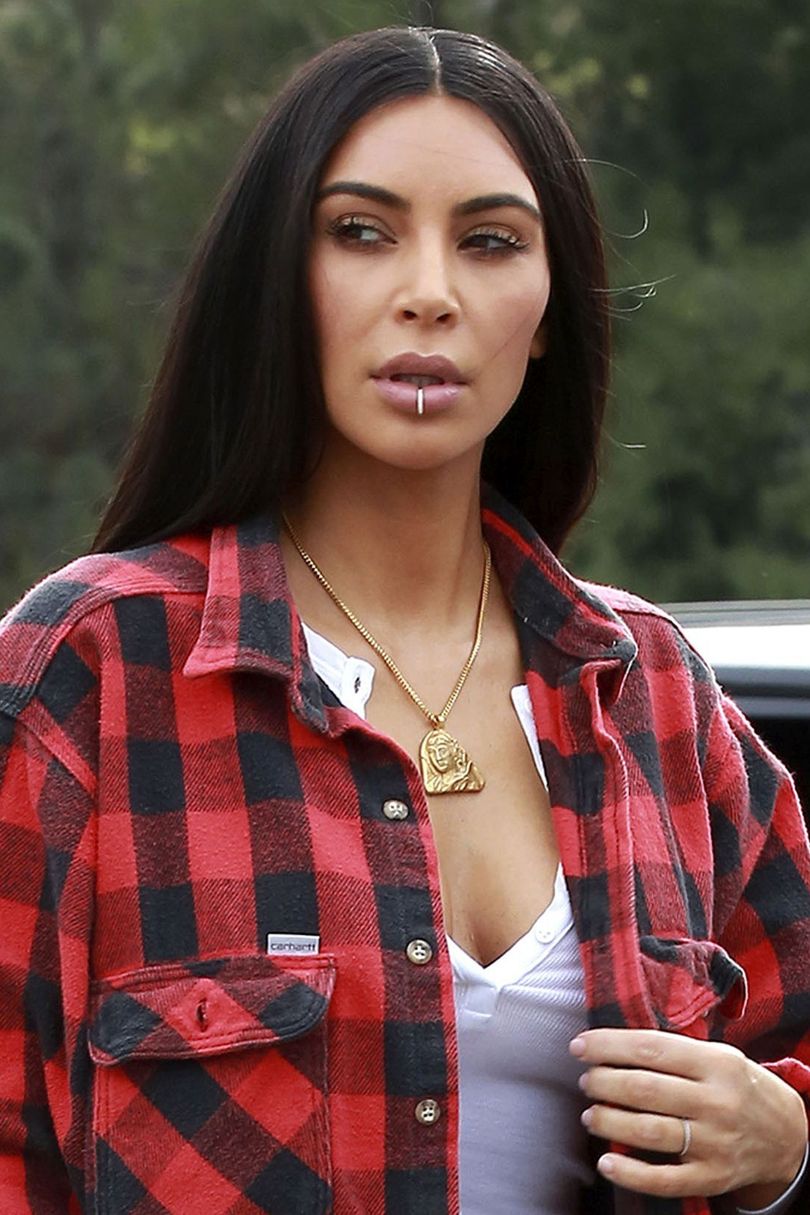 Kim Kardashian has been spotted out with a lip ring. It's a good choice if you want a facial piercing. A less office friendly thing since you cannot hide it. Go for lip piercing only if your profession allows you.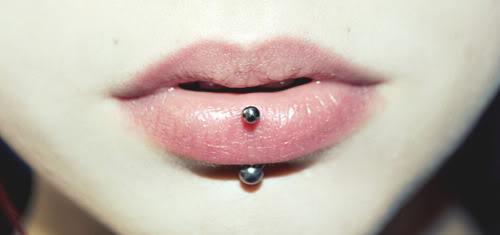 It takes time to heal. It will be right in the center of your lip  and so  you need to be patient.
Tip: You can get a similar effect with gold liquid liner before you commit.
Nape piercing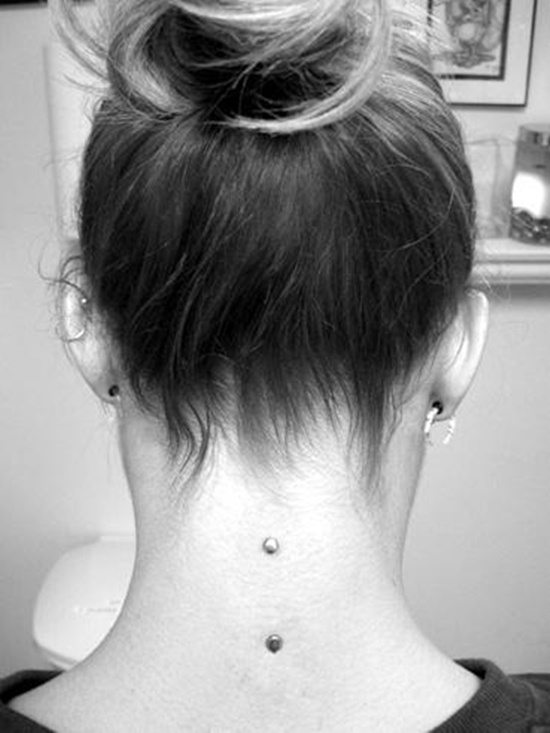 Nape piercing adorns the back of your neck. It's quite in trend in Japan and Singapore
Smiley Piercing
In Brazil, this style is a major trend.This piercing runs through a tiny piece of skin that hangs slightly over your front teeth near the upper lip. It definitely adds a pop of bling to your happy face.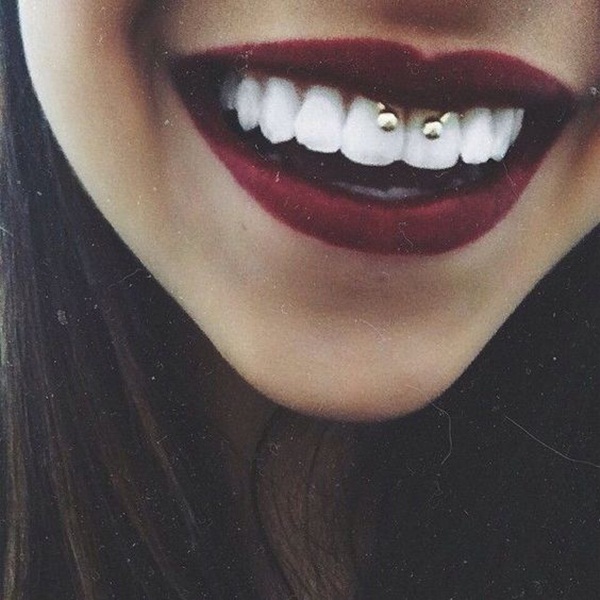 source: www.piercemeup.com
Tragus Piercing
A proper pair of pearl earrings adorning the outside of the ear canal. It feel incredibly cool and fresh, It takes less time to heal.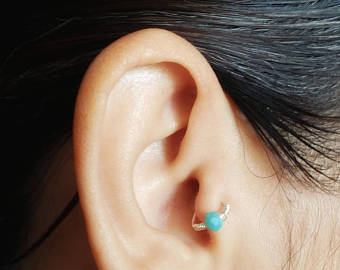 Dermal piercing
A single-point surface piercing. It is genreally done with a simple steel and titanium discs or diamond. Looks cool when done on neck. You can highlight it while wearing off shoulder dresses.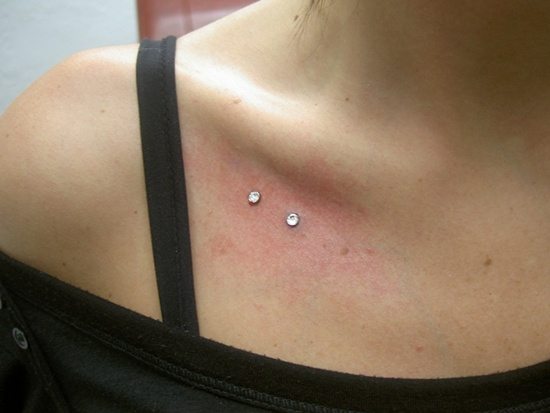 source: www.piercingeasily.com
Constellation piercing
Groupings of three or more ear piercing, like  two helix piercings and lobe is constellation piercing. That groupings that don't follow a set pattern. Some of the styles are shown below.
A fancy upgrade of piercing includes : daith, conch, and helix piercings on the ear (represented here by an adorned hoop, simple hoop and gold stud, respectively).
Tip:Do a couple at one time and  let them heal. Come back again and do the rest.
Navel Piercing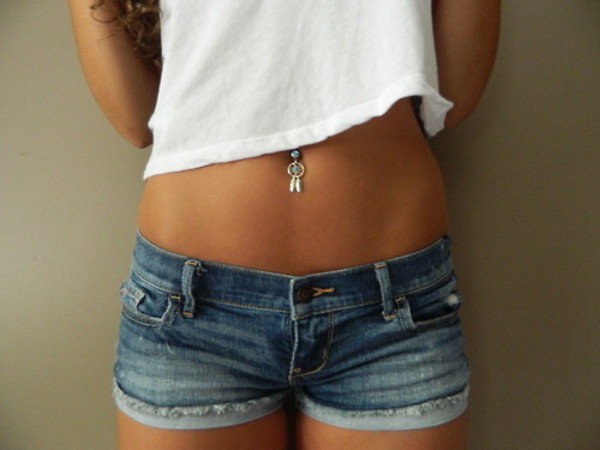 source: in.pinterest.com
A lot more young and middle-aged women getting their navels pierced might be mistaken for a '90s pop star.Celebrate the comeback of navel piercing.
Daith plus tragus
Current favorite combo of ear piercing is  tragus and a daith  Multiple lobe piercings featuring the duo is most populat among piercing lovers.
 Nose piercing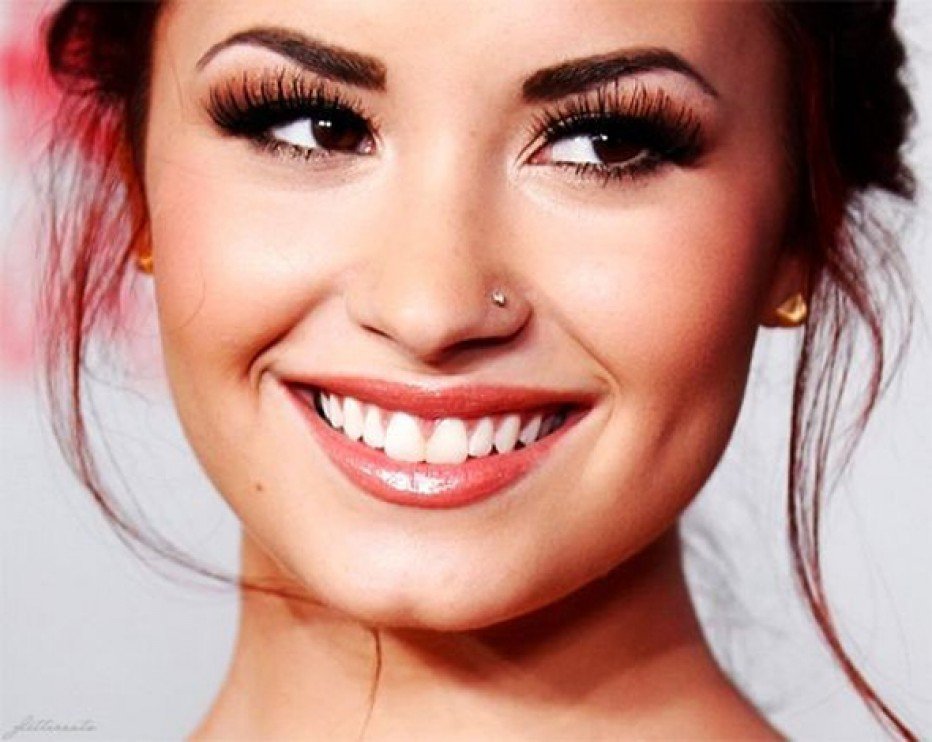 A stud in the nostril is popular among people working in professional environment.
A spetum ring is more dramatic. A more artistic approach will be to pair the spetum and nostril rings together.
For more such fascinating articles subscribe FashionPro.