Trend alert! Listen up fashionistas, the latest trend that is doing the rounds these days is the skinny scarf. Join the bandwagon to be at your stylish best by reading our latest style guide. This post will take you through a few stylish ways to tie a scarf.  And your wait ends here, so happy reading!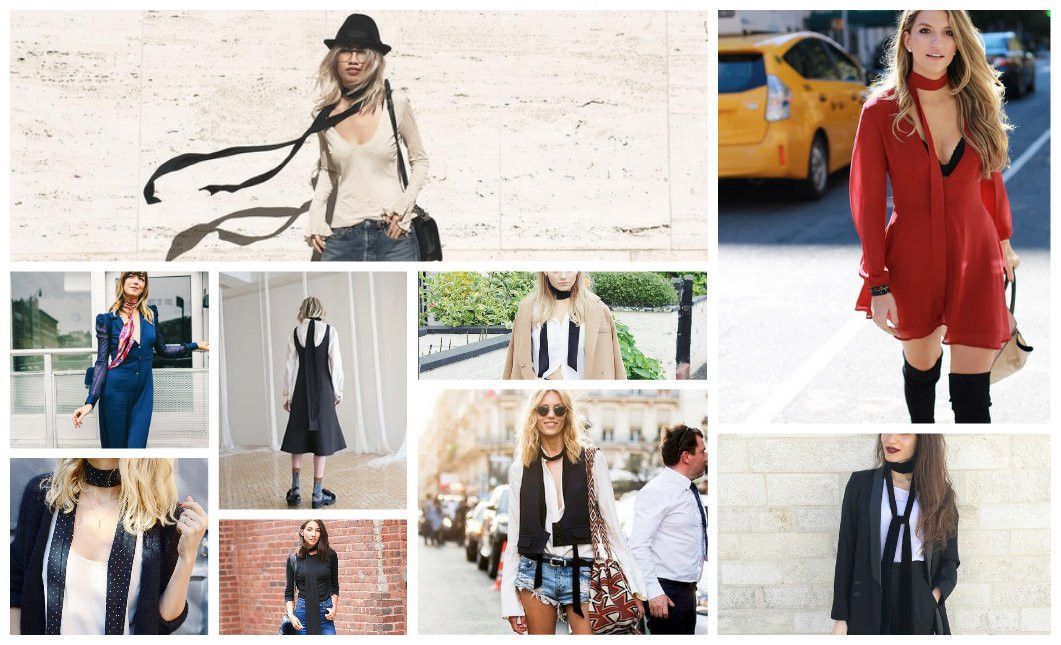 source: lifestyle.one
1. Skinny Scarf with Formal Wear
If you are bored with formal wear then a skinny scarf will come to your rescue. This is because it is not just a fun accessory to wear but it can give your outfit a makeover with a single addition. It's a quick fix that you can bank on without turning your wardrobe upside down. Additionally, it won't hurt you to be stylish at work too, right?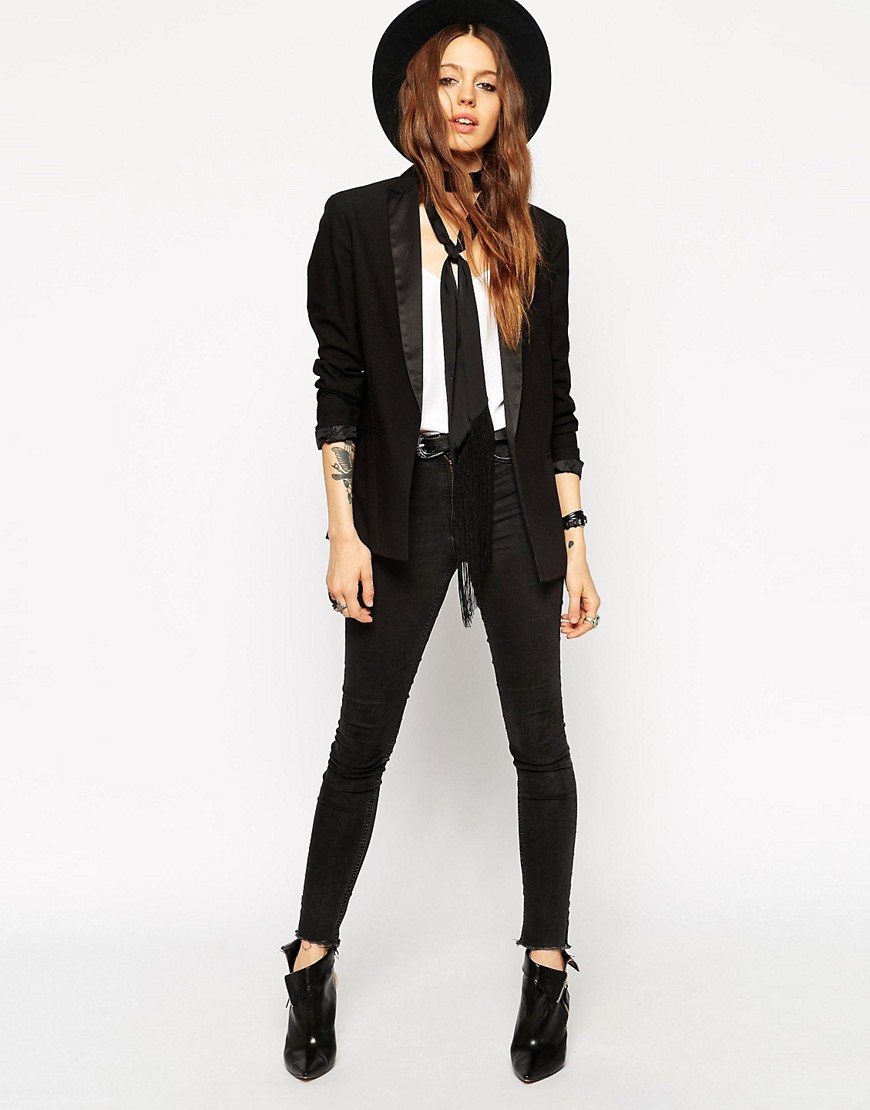 source: asos.com
2. Choker
Another interesting spin that you can add to your scarf is to use it as a choker. It is an easy style to pull off and difficult to get wrong. So, it is something that you must try. And 9 out of 10 times, this style will become a part of your style to do list.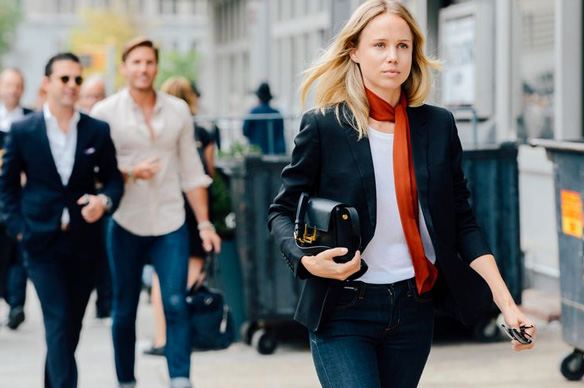 source: lecatch.com
3. Carefree Look
Then there are times when all you need is just to be yourself. You can effortlessly pull off the carefree look. Put on a t-shirt and a pair of jeans along with a scarf. Allow it to hang loosely around your neck, and you will not be disappointed. The Boho charm will rub off on you without running the risk of looking too casual or unkempt.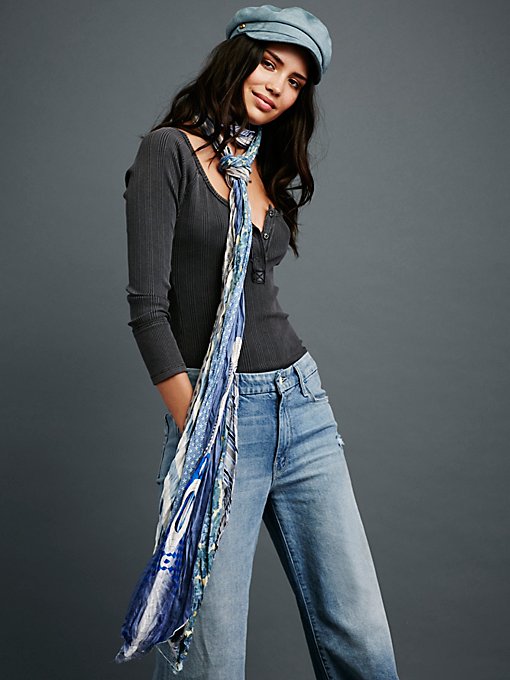 source: freepeople.com
4. Funky Printed Scarfs
For the love of prints! Wouldn't life be drab and boring without printed scarfs? Yes, it certainly would. The best part about funky printed scarfs is that it adds some fun to the outfit that you are wearing. Apart from that, it adds color to your ensemble as well. If you are sporting a monochrome outfit the prints will make you look more lively and fun!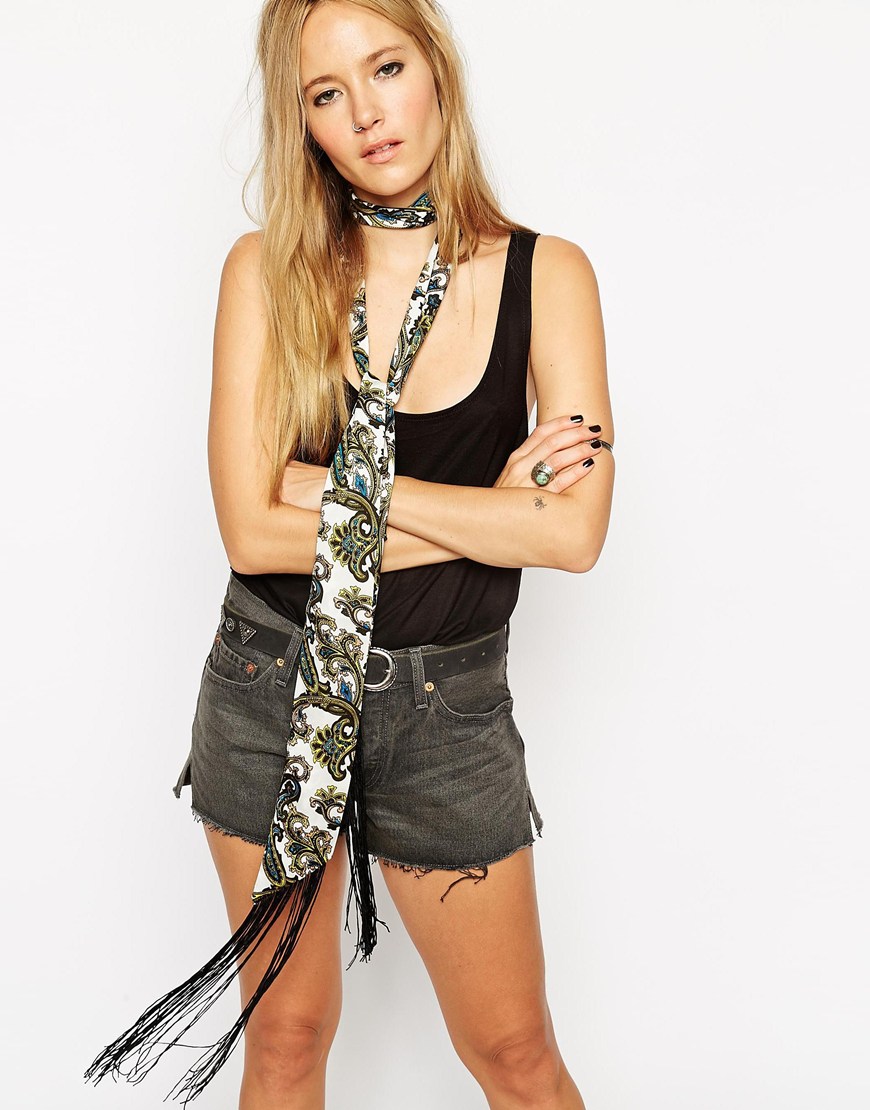 source: bustle.com
5. Wear it Backwards
And if you really want to make a style statement, then you should wear your skinny scarf backwards. Yes, you heard it right. Tie the scarf at the back of the neck. This style will not just add to the drama element in your outfit but it will up your style quotient a few notches. Also, it goes without saying that it is a bold statement which is beautiful at the same time. Select colors that are in contrast with the outfit.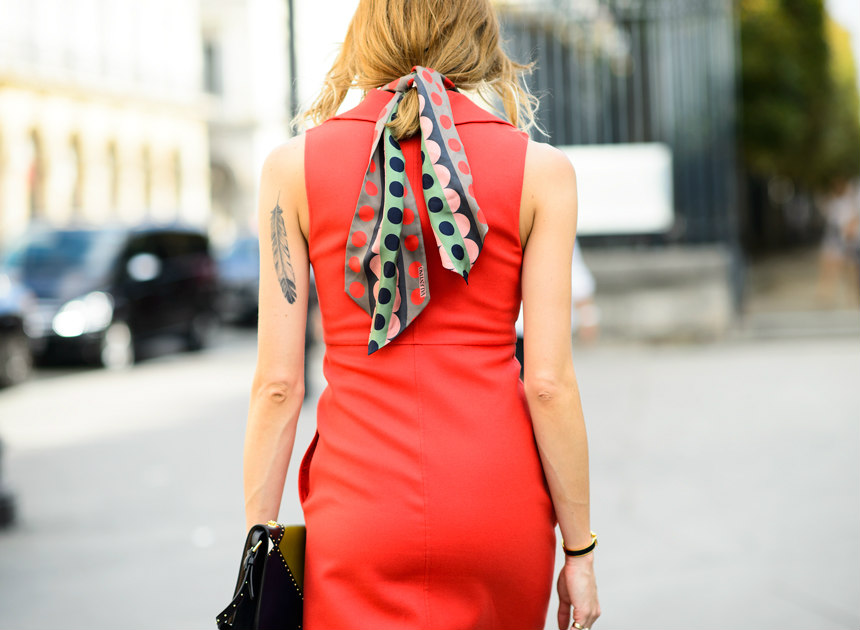 source: glamradar.com
6. Make a Bow
Bows are not just pretty but stylish as well. As the saying goes, the beauty lies in the details. All you need to do is tie up your bow. You can make it the highlight of your outfit. The best part about this is that there are several ways in which you can do this!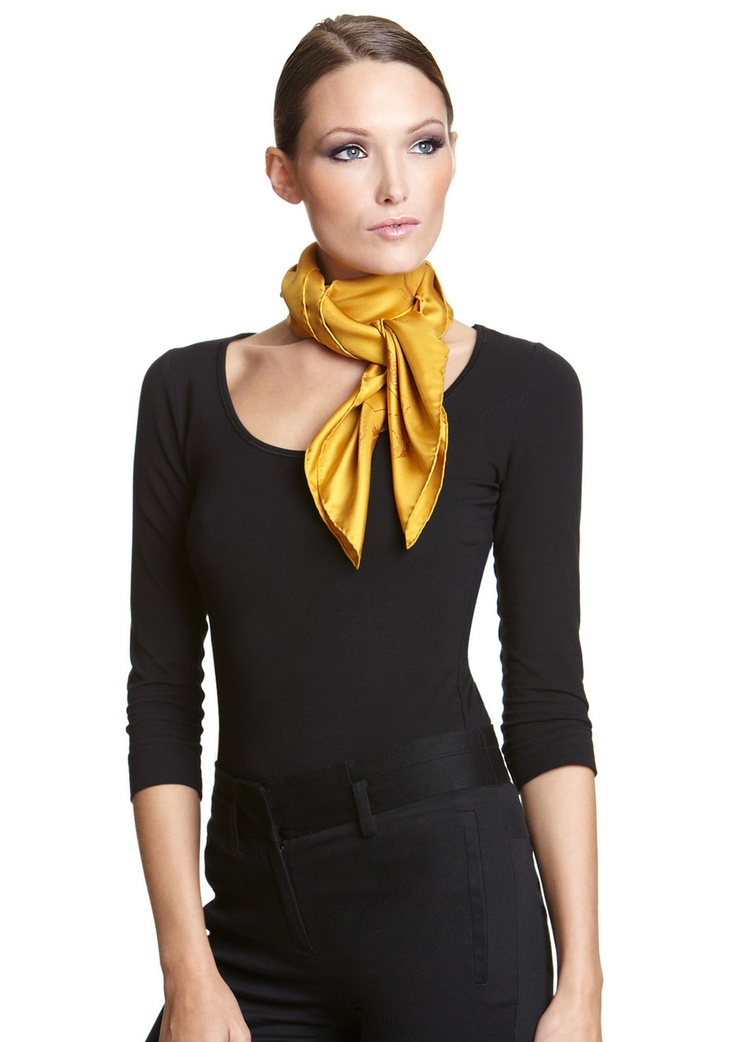 source: adaydreamlove.com
7. Chic Headband
And if you are one of those fashionistas who really want to try out something edgy then tie the scarf on your head as a chic headband. It is super cool and at the same time, it is elegance personified. Also, this fun and funky style is something that you will grow on you, for sure!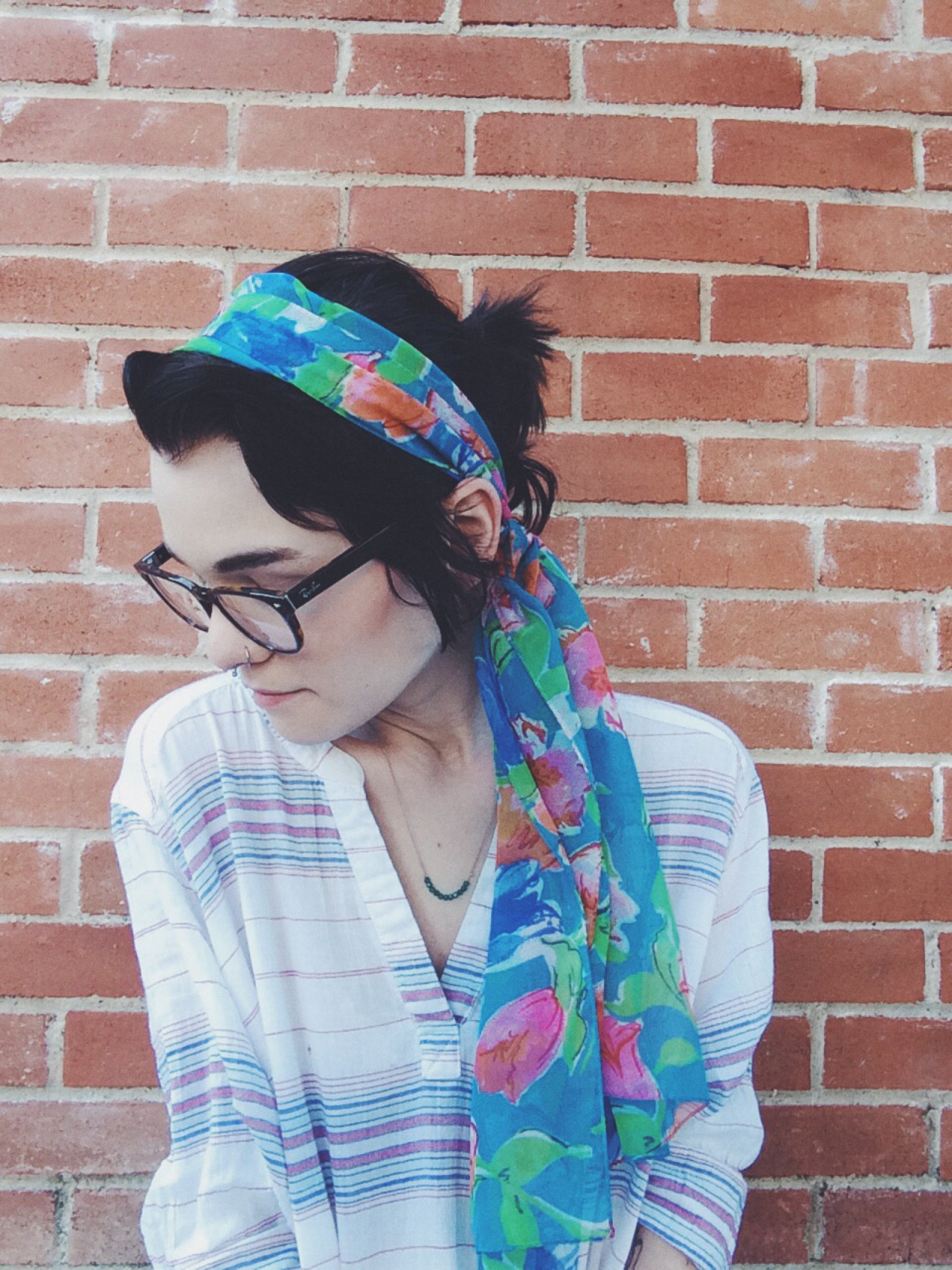 source: vintagetex.com
8. Tied Around the Neck
Saving the best for last, you should consider wearing your scarf around your neck. Well, all you need to do is tie it around your neck and this is really chic! If you feel that you need to balance out your look then this is an awesome way to do it!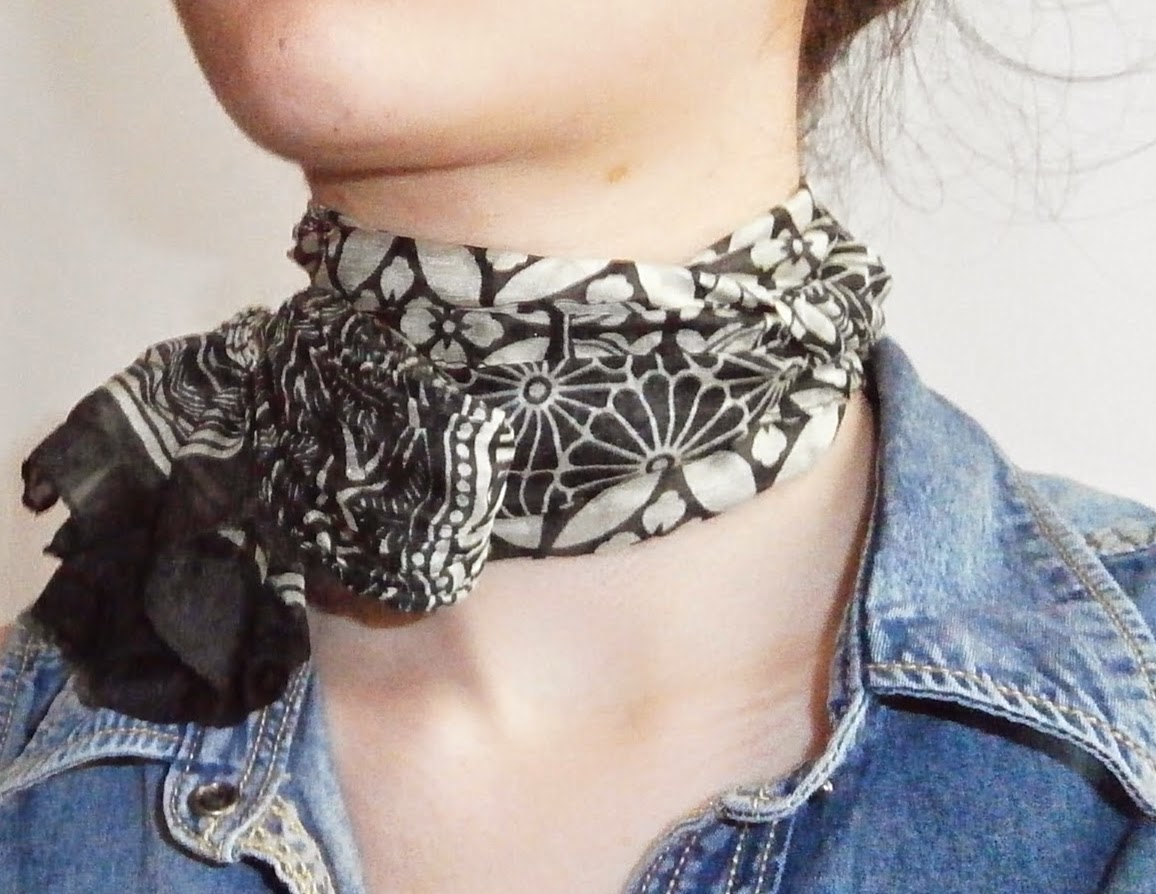 source: beautyfineprint.com
If you like this article, spread the love by sharing it with your friends. Thank you!