We all know that a healthy diet and a healthy lifestyle is the key to a slim and fit body but in today's time everyone is a little more diligent to be successful and some people are like me who are too busy doing nothing (*grin*). Who doesn't want those extra minutes of sleep or that last slice of pizza or that extra butter on your aloo parantha! And when you love everything extra then its natural to have that extra bit of flab. So here are a few tips to make you look slim by simply keeping a few things in mind while you are dressing up.
1.Take a Length and Fit Lesson
If you are trying to look slim the fitting and length of your clothes really matter a lot. These two factors can make a drastic difference in your appearance. Throw everything that doesn't fit you properly and is extra loose or tight. This means staying far from capri pants, long baggy shorts. Instead wear dark coloured ankle-length jeans and clothes. Don't wear over sized t-shirts and sweaters.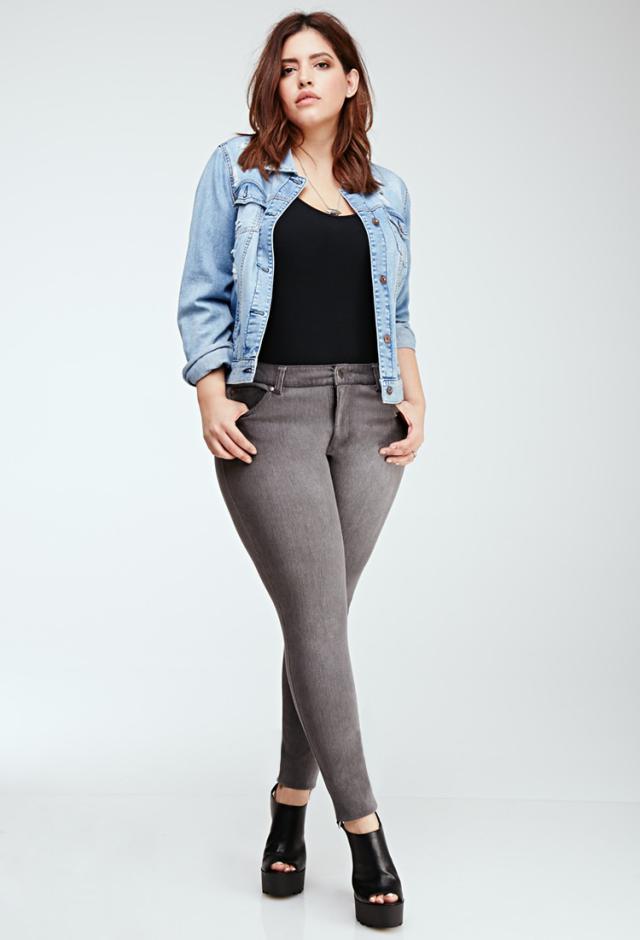 source: jeans.about.com
2. Invest in Shape-wear
Shape-wears are an easy alternative to look slim. They can be worn under any clothing and make you look 2-3 inches slimmer. They really work. Buy a shape-wear that is pretty firm and holds your tummy and bulges in that will make your core look flat.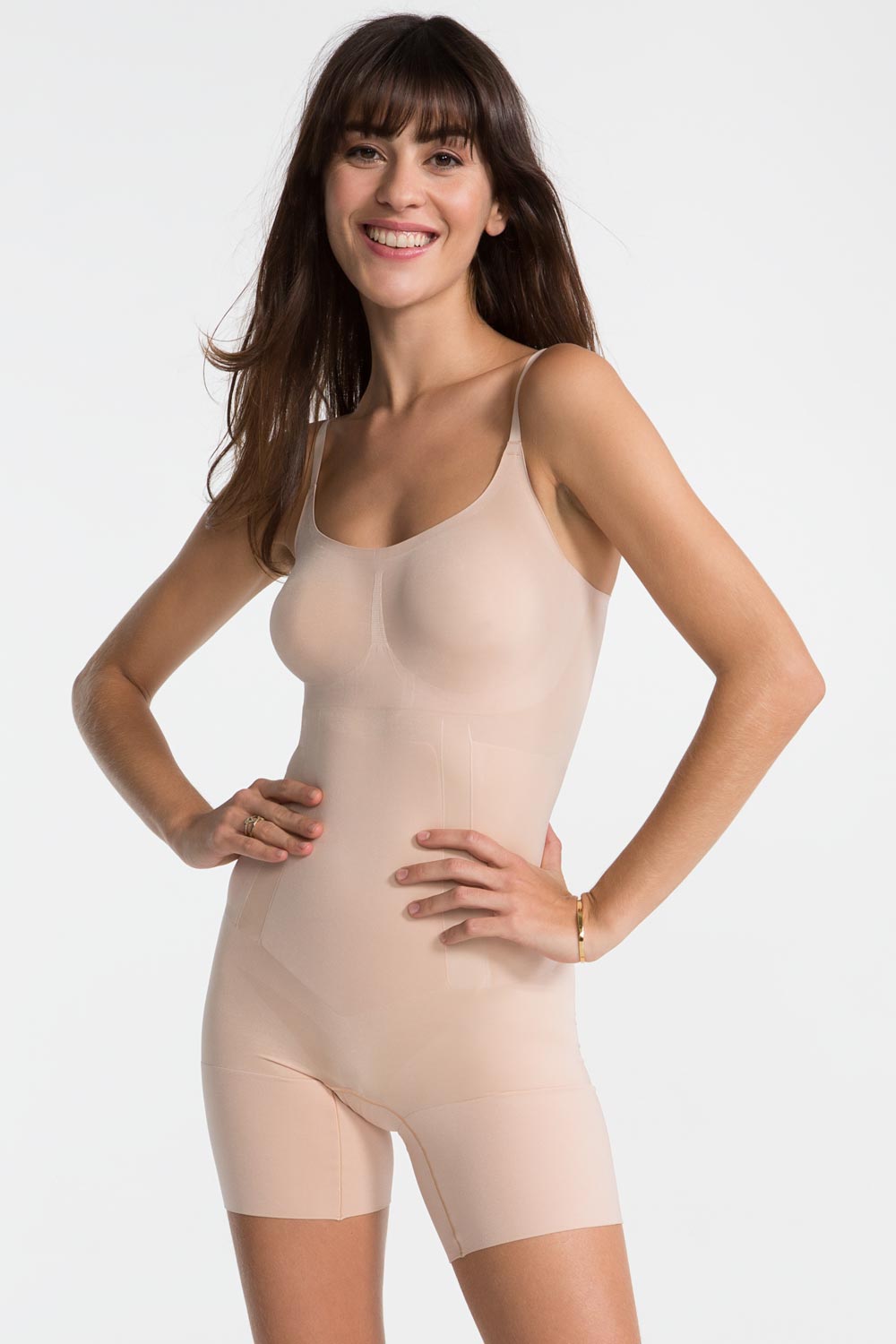 source: www.hitched.co.uk
3. Stick With One Hue
Wearing tops and bottoms of the same colour creates an uninterrupted look which instantly makes you look taller and thinner. While wearing contrasting colours draws attention to the unflattering flabs that you really want to hide making you look a bit on the heavier side.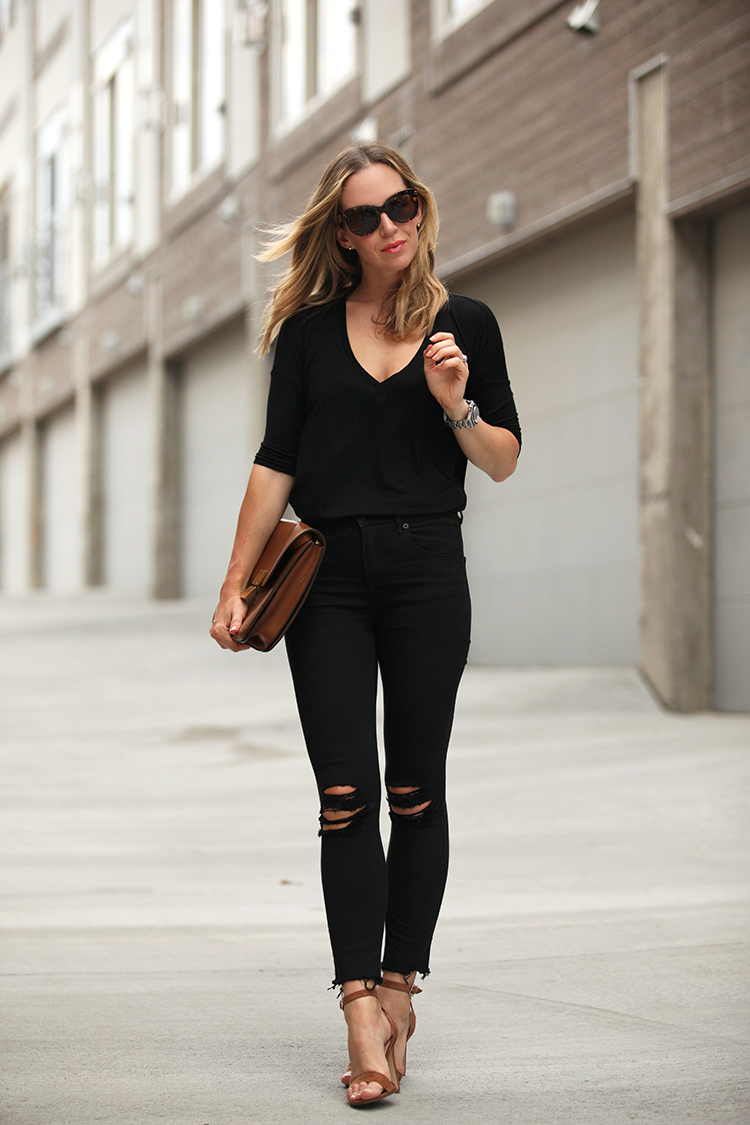 source: www.justthedesign.com
4. Fake a Tan
A subtle glowing skin can make a huge difference when trying to look slimmer. Have you ever heard of contouring? Yes, a tan serves the similar function and can make your legs arms and shoulders a lot slimmer.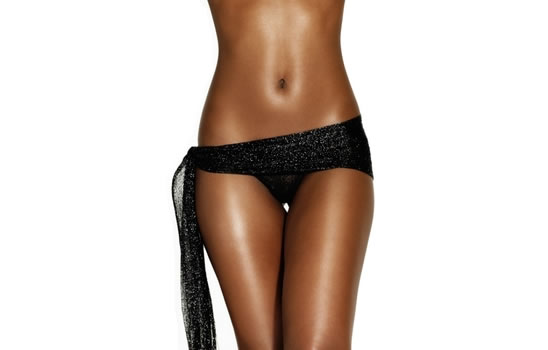 source: www.selftanning.com
5. Wear Hair Up and Off Your Face
High ponytails and hairstyles help you clear your face and pull your hair up and with a little teasing on your crown section it will help to highlight your natural facial bone structure and thus making you look slimmer.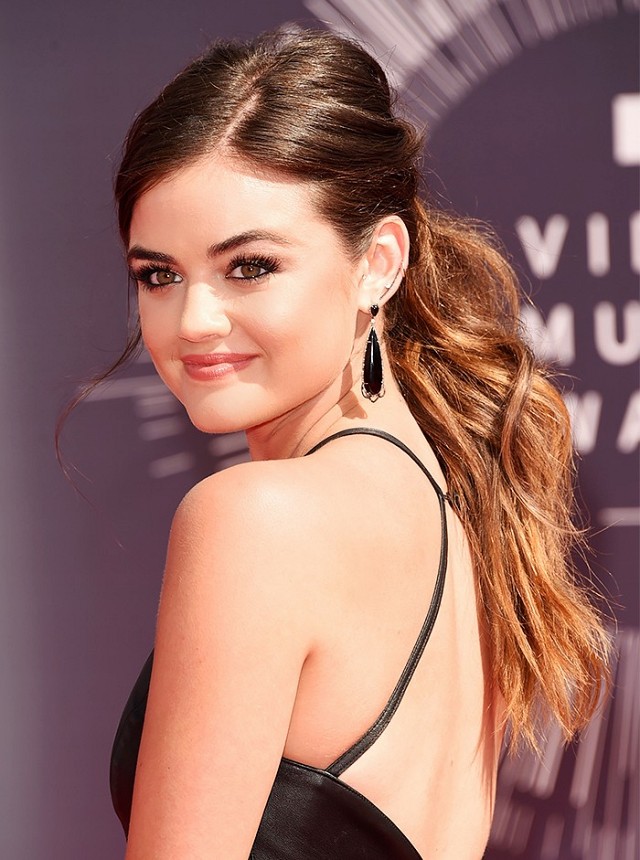 source: www.byrdie.com
6. Rock Out With Vertical Stripes
Old is gold. This trick has been mentioned by a lot of experts in the glamour world how can I not talk about it. Vertical lines creates an illusion of long lines thus making you look taller and hence making you look slimmer. But please remember ONLY VERTICAL LINES. As horizontal lines can makes you look broader so please be careful.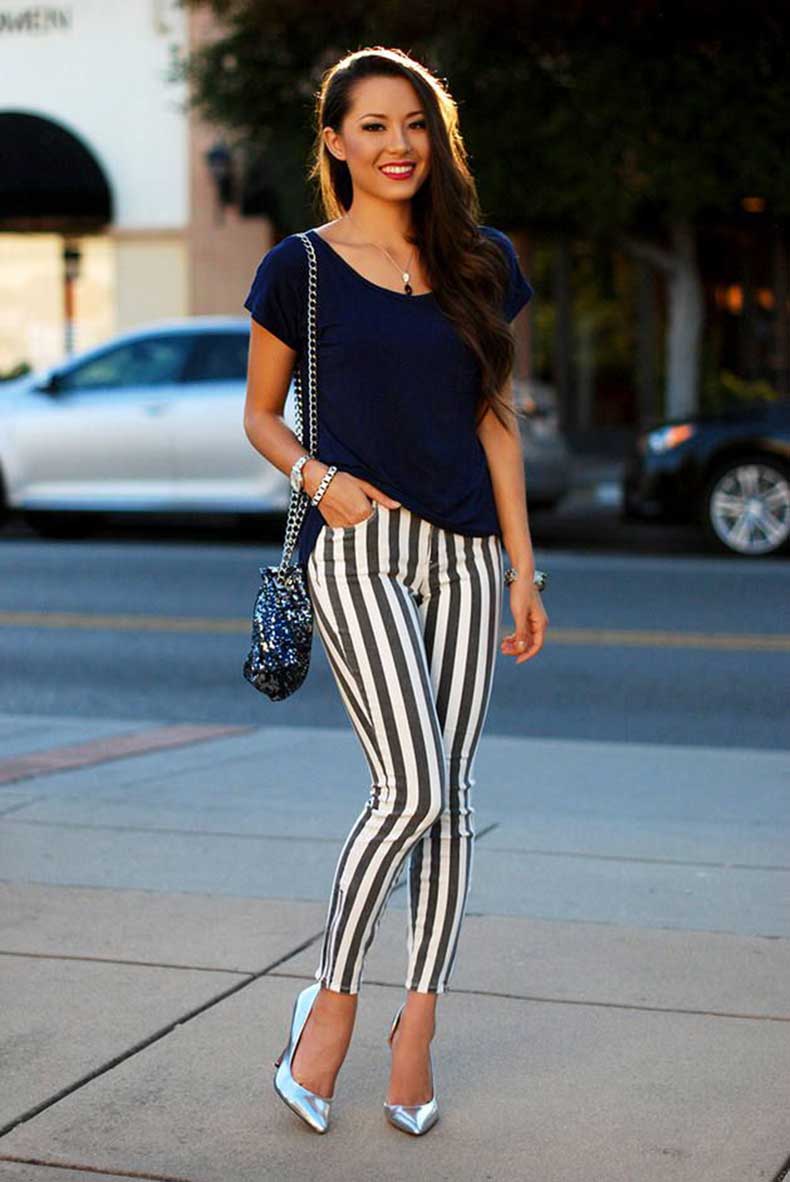 source: www.cutypaste.com
7. Say Yes to High Rise Jeans
High rise jeans if worn correctly and styled well can trick the eyes into thinking that you're leaner by elongating your lower body. Choose dark low rise jeans as they are a safe play and a good old black high rise jeans can never go wrong.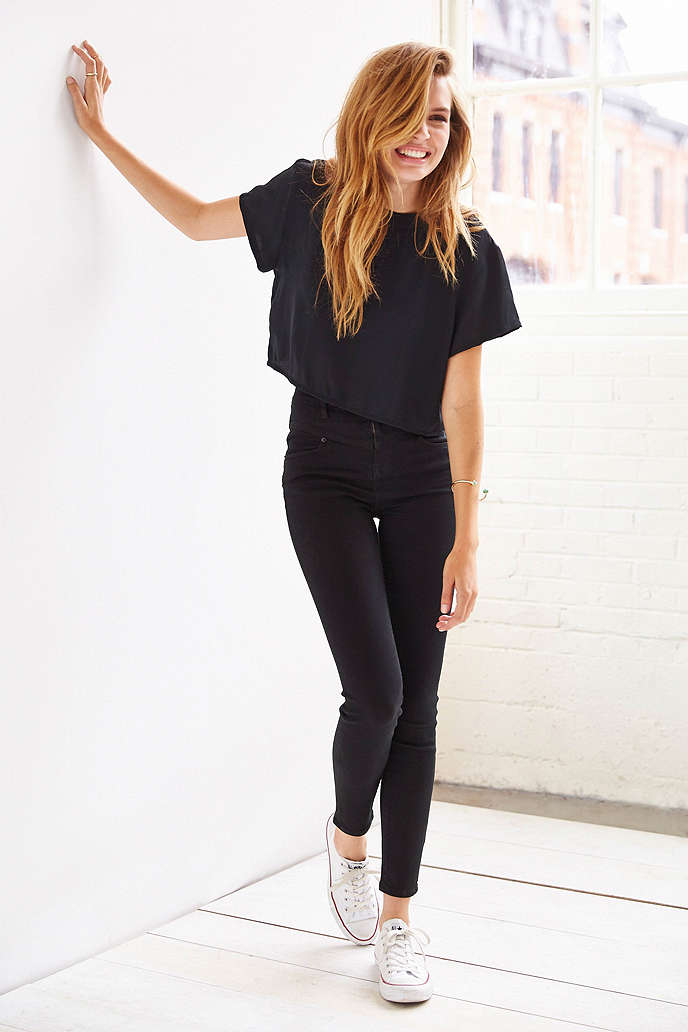 source: www.urbanoutfitters.com
8. Maxi Skirts
It's a common myth that curvy women cannot wear maxi skirts or for that case anything that's floor-grazing but luckily that's false. A well cut dark coloured maxi skirt can actually make you taller which in turn makes you look slimmer.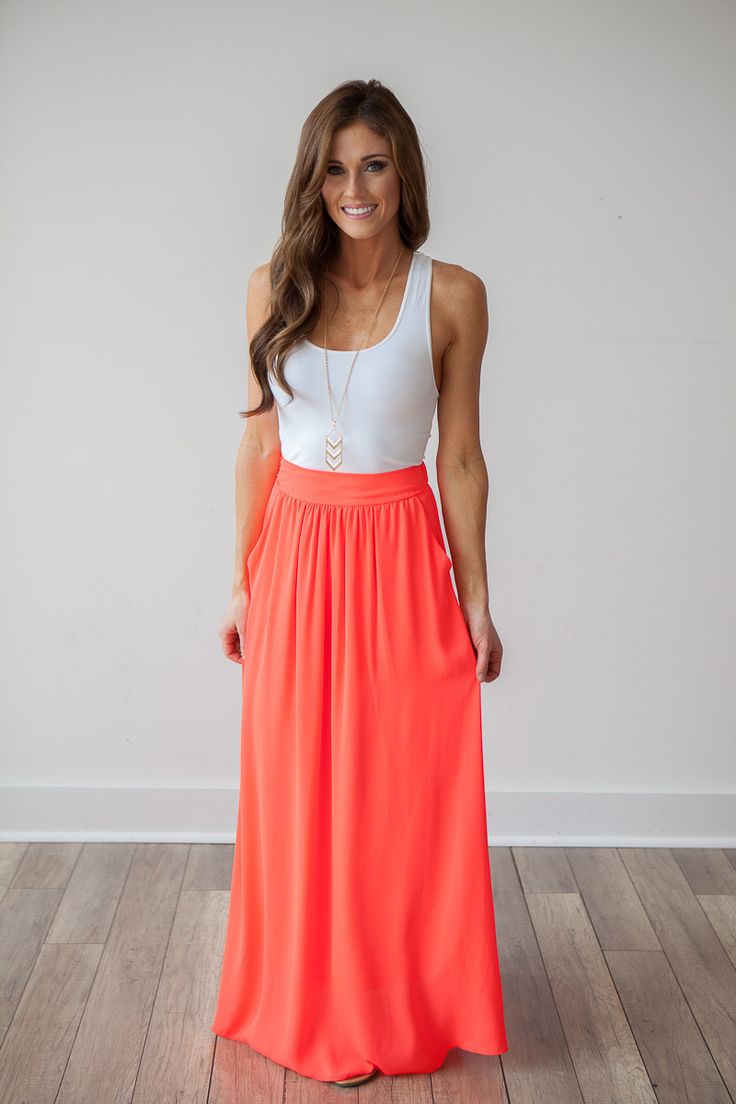 source: www.pinterest.com
9. Low-Cut Vamp Heels
Here's a small trick of how your shoe shape can help you look slimmer. Shoes with low-cut vamp heel instantly elongates and slenderizes your legs making you look slimmer and taller. Vamp is the front portion that cuts across your foot. A pair of heels or shoes similar to your skin tone (nude heels) gives the same illusion of taller and slimmer body frame.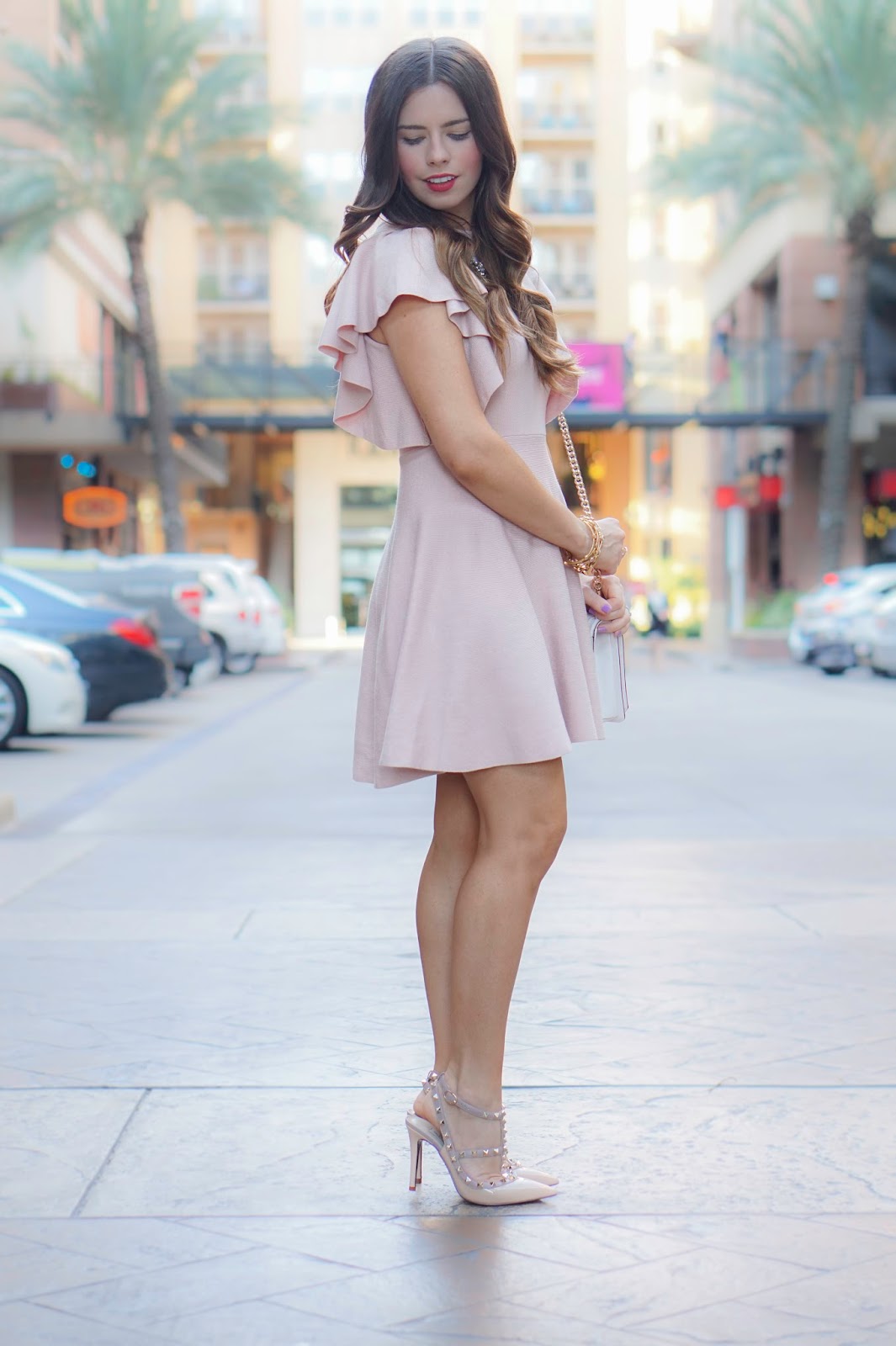 10. Choose the Right Fabric
'Flat' materials don't add volume. Pick cotton, denim, silk, or wool gabardine. Some fabrics actually help slim and shape. Try jersey, cashmere, fine cotton, and anything with a touch of spandex. Wear bulky materials sparingly, such as crushed velvet, metallic, leather, suede, mohair, angora, brocade, taffeta, boucle, satin, fringe and flannel.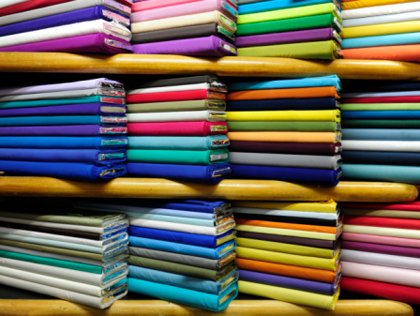 source: philadelphia.cbslocal.com
Looking slim and fit is every girl's dream which these tricks will help you achieve but for long term results hit the gym
Subscribe to Fashion Pro for more such fashion hacks.
Thanks for reading!