Denim jackets have been in fashion for years now. Denim jackets are the best because you can wear them precisely with anything. It's that one piece of wardrobe essential that all of us basically own. A denim jacket can lend a casual vibe to your outfit or if styled right, can be the showstopper outfit at a party. So, here is a list of how you can style your basic denim jacket.
1.  Dress & Denim
Pair up your casual denim jacket with a white lace dress for that cute casual vibe. Add a pair of boots to your outfit & you are good to go. It gives a classic feminine touch.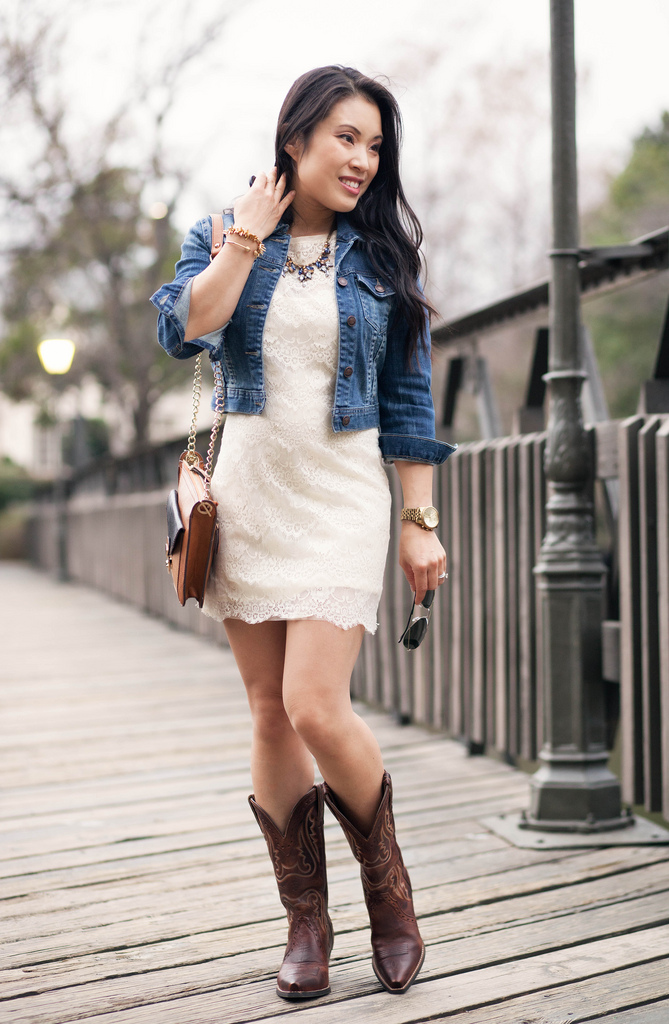 source: www.cuteandlittle.com
2. Leopard Print & Denim
Leopard print is something that needs to be styled cautiously. If styled right it can make you a fashionista. You can style a leopard print skirt with a denim jacket to unleash the fashionable 'you'.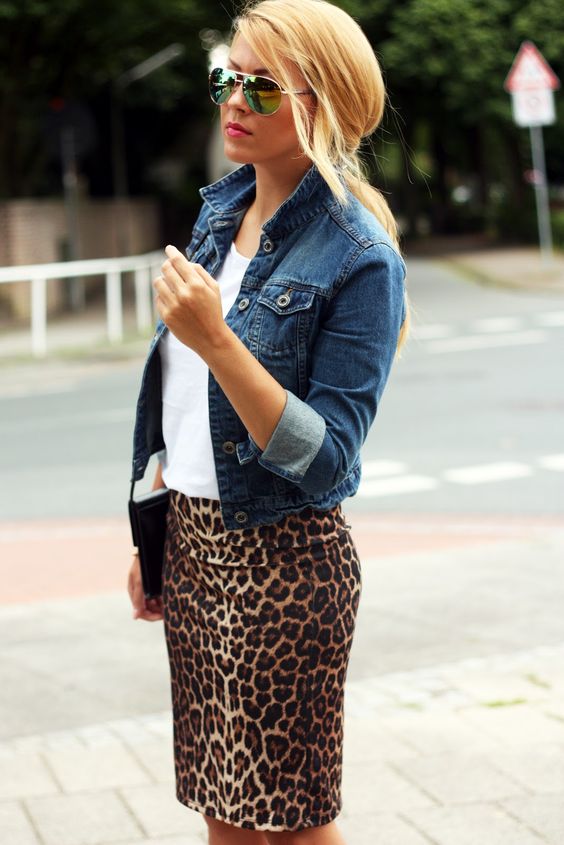 source: www.pinterest.com
3. Denim on Denim
If you're going to go for it, just make sure you pair different washes or shades for your outfit that's the only advice I can give you. If you are going to style the same wash of denim, which is tricky, make sure you style it right.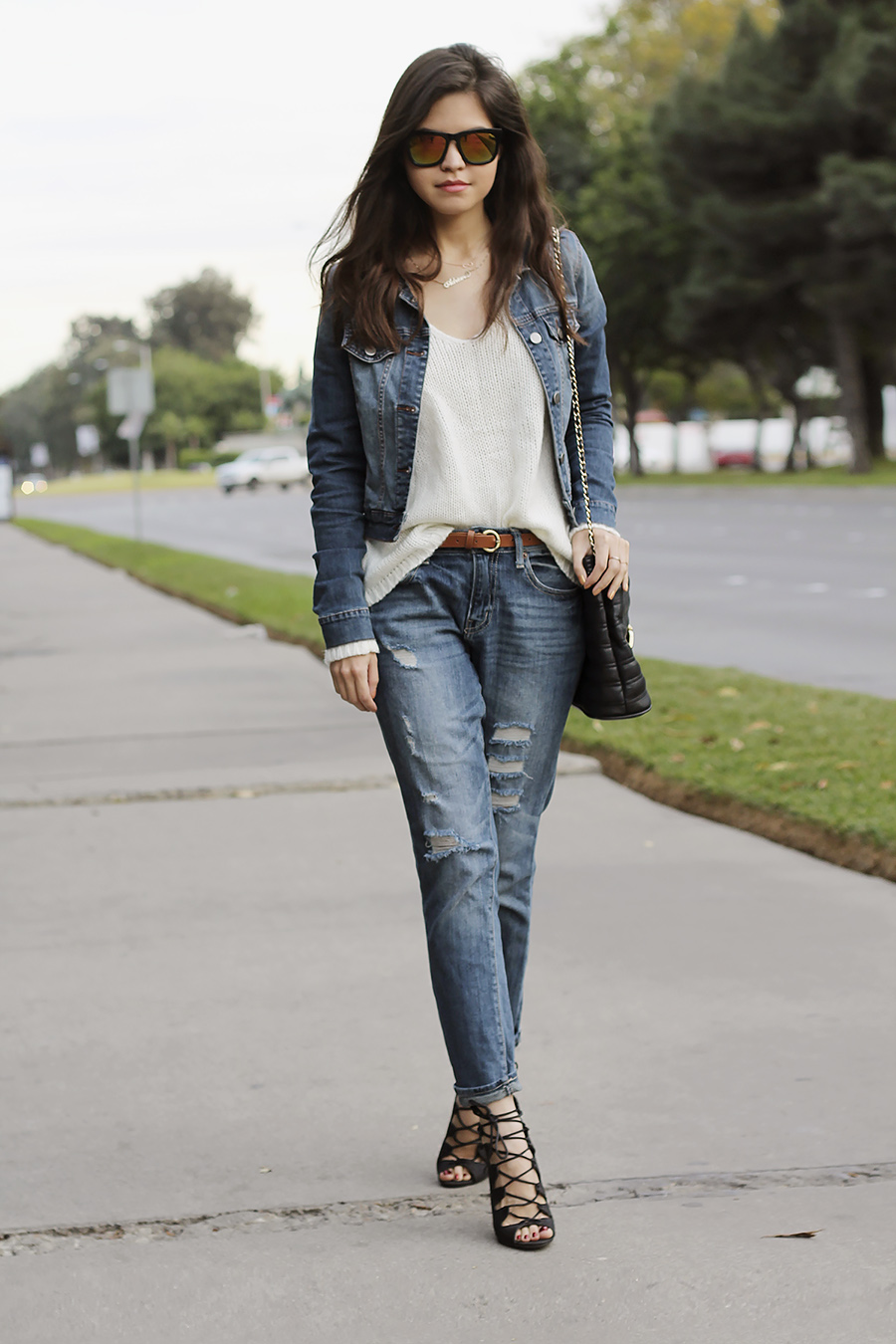 source: fake-leather.com
4. Color & Denim
You can pair up your colorful pants with a denim jacket & trust me the result would be beautiful. Denim jacket will help you re-style all your colorful pants that you own this season.

source: www.woouu.com
5. Denim & Florals
Floral prints & denims- the combination itself is really eye pleasing. You can try teaming a floral skirt with a plain light colored tee & you are good to go.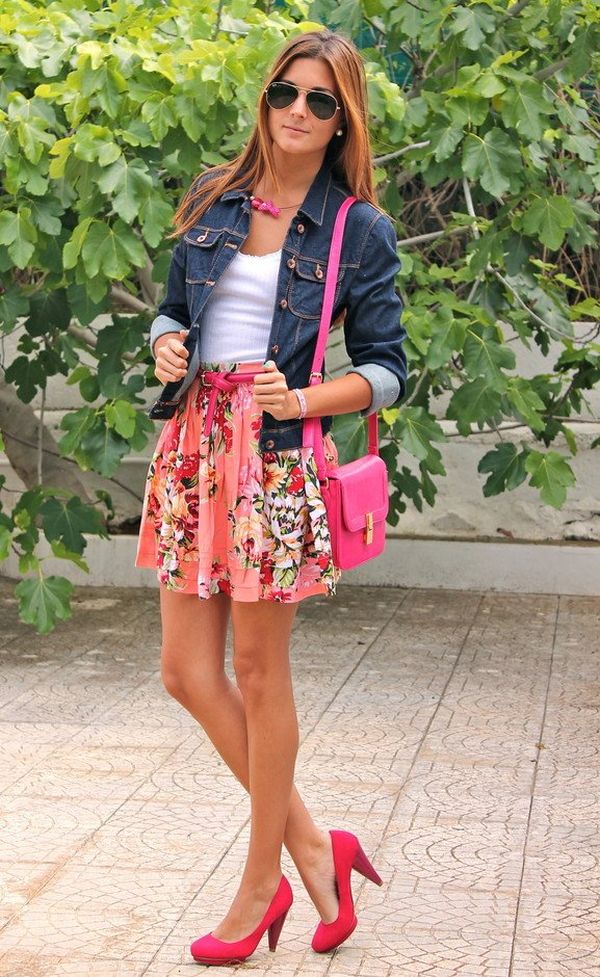 source: zenstvena.com
These were a few of the million ways in which you can style your denim jackets.
Thanks for reading!
Spread the love by sharing the article and subscribe to Fashion Pro for more fashion updates.