Some days, just the idea of styling the various separates in your wardrobe into a dashing combination gives a headache brewing behind your eyes. That's when you can choose a leather jacket as your ally.
Here are the 6 ways you can wear your favorite leather jacket:
Wear your leather jacket over a floral printed top for a simple and casual look.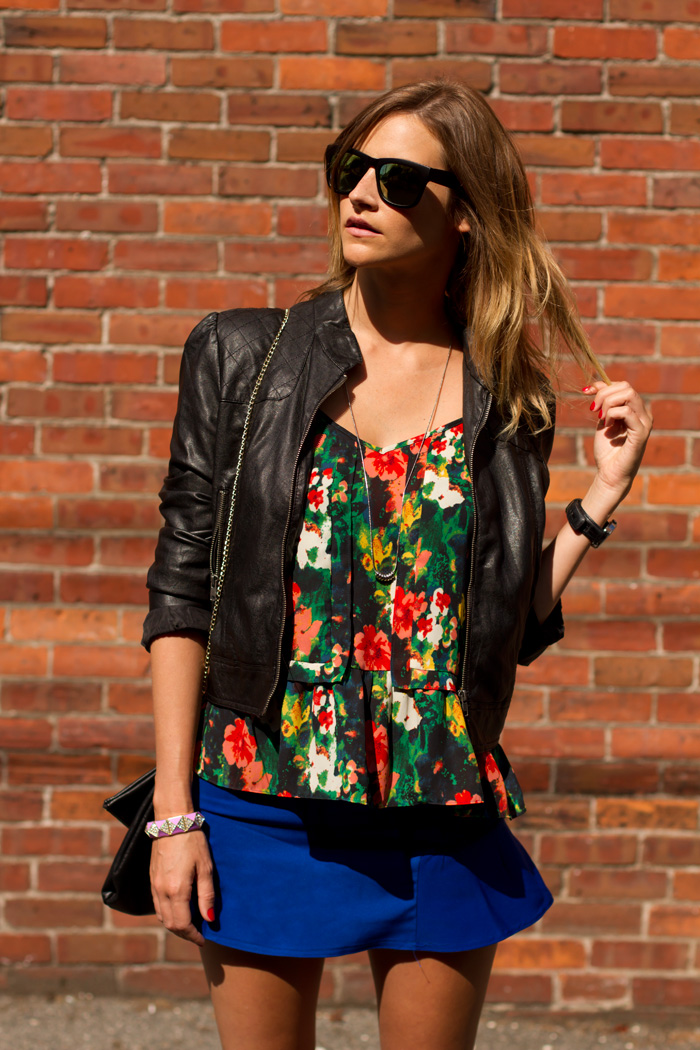 source: www.stylingmylife.com
Most people will agree with the statement "woman dress up for other women." This statement is particularly true when women hang out with their best friends. Hence, that's the best occasion to show off your over-sized floral top with the oh-so-cool leather jacket.
2. Pair your leather jacket with dungarees and boots to look extra tough.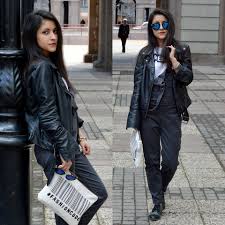 source: lookbook.nu
Match up your jacket with a sleeveless top, dungaree from college and of course boots. Accessorize the combination with silver hoop earrings and all the eyes will be on you.
3. Spice up a cool sweater by simply adding a dark leather jacket and boots.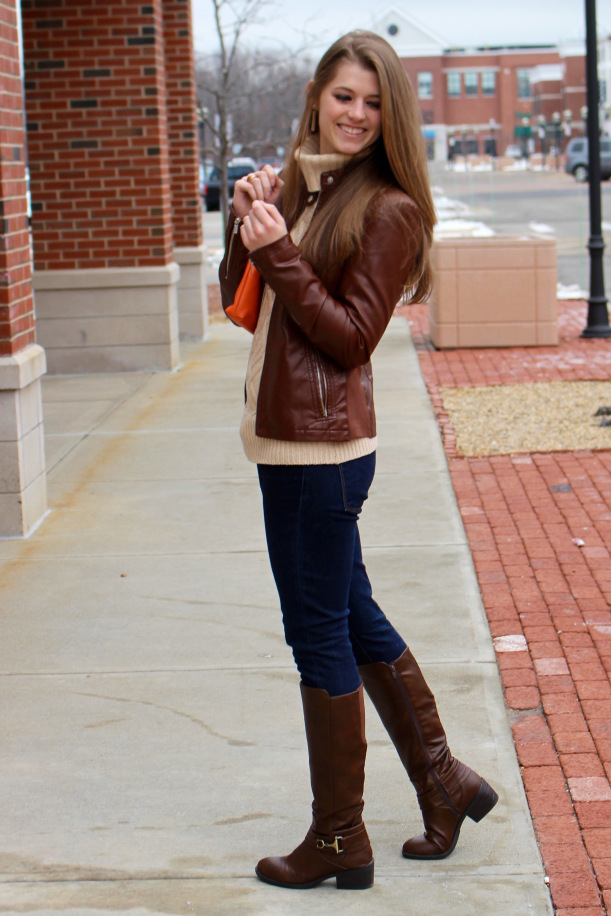 source: thesolcompass.com
While this can be a tad tricky to pull off however if you are the confident boardroom beauty, you could wear your dark leather jacket over a fresh white sweater and blue jeans. Offset it with boots or pencil heels and a necklace as an accessory. Result? The girly girl just got a touch of an edge.
4. Wear your floral dress with a leather jacket and combat boots to toughen it up.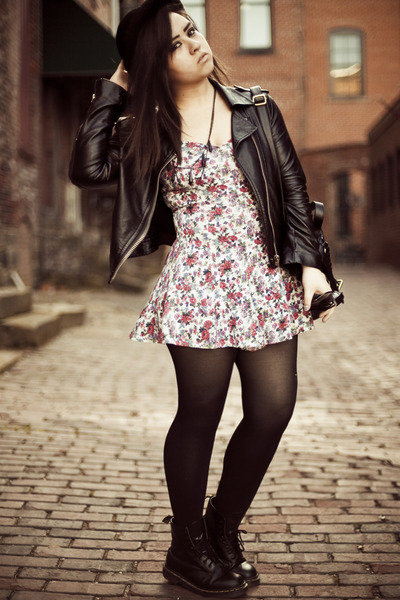 source: in.pinterest.com
Throw on a leather jacket, over your floral dress with a headband. Pair it with the boots or the sexiest pair of stilettos. You are ready to look both classy and fabulous.
5. A leather jacket makes a super casual bodycon instantly cuter.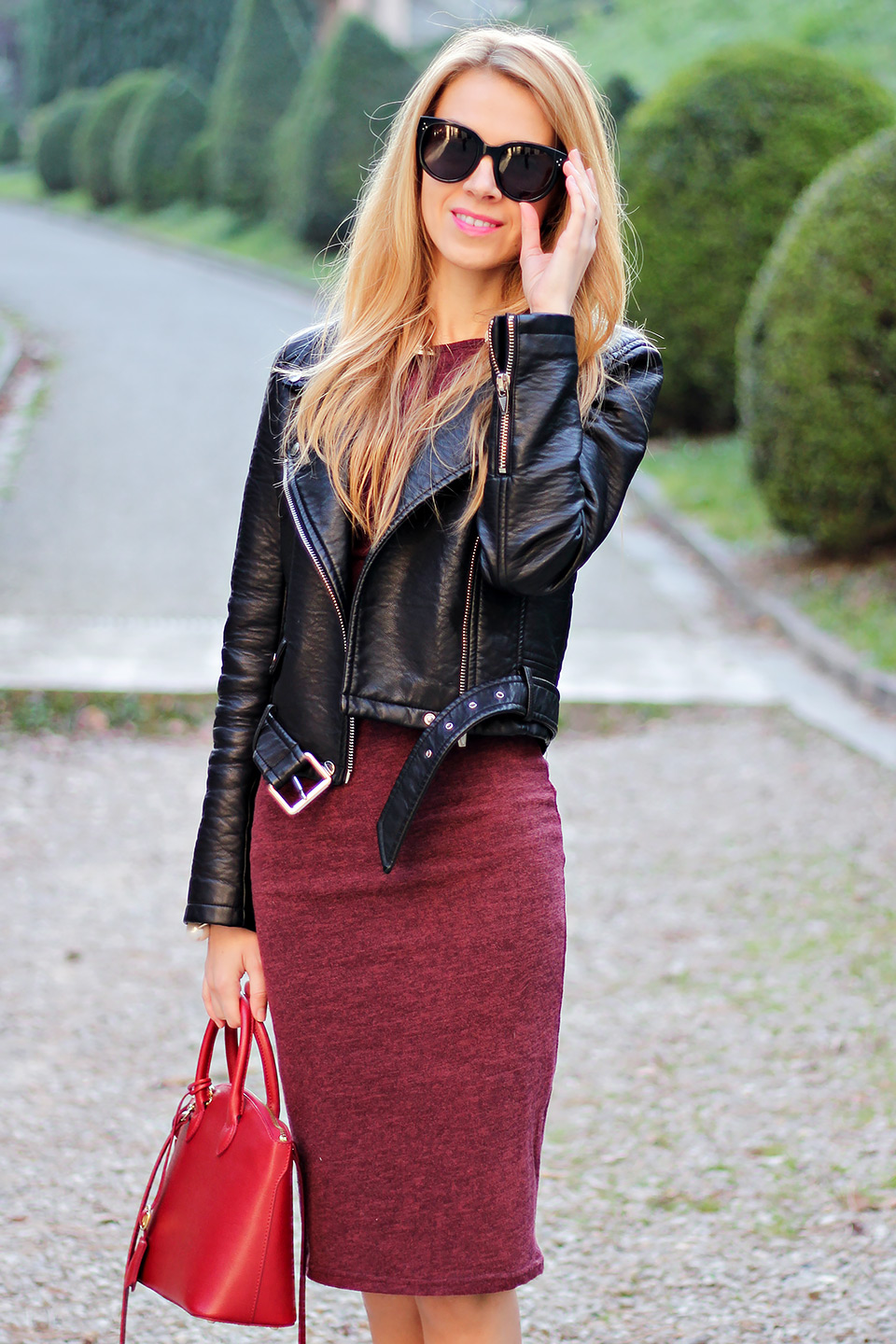 source: karamode.blogspot.in
Going on a date during winters can be tough. Have you ever tried wearing a jacket on a date? Use your jacket to raise your style quotient by pairing it with your lacey skirt, palazzo or bodycon. Go for it if you are comfortable in it.
6. Layer it over a casual tee and add sneakers for a serious fall vibe.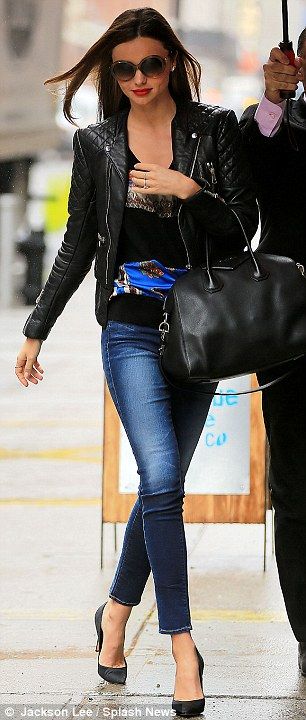 source: in.pinterest.com
If it's Saturday Night, reach for your a casual tee and denim to pair them with your sneakers and your bomber jacket.
Thank you for reading this article. We hope this article was helpful. Do subscribe for our updates!