Jeans have become an indispensable part of our lives. Be it to a party or to college, jeans fit in perfectly well. Here's a quick guide to buying a good pair of jeans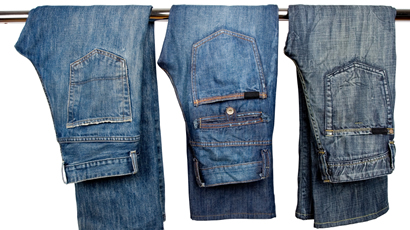 source: www.shammiexports.com
Rule #1: FOCUS ON THE FIT OF THE JEANS, NOT THE BRAND
Most times, people read the label on jeans which specify which type, cut and size they are. But there's a glitch to everything. Brand A's slim fit cut might not be the same as brand B's slim fit cut. This is due to the unavailability of a standard sizing chart for designers to follow. The best way to overcome this issue is to always try the pair of jeans before buying it. To save time and reduce effort, always take two different sizes to the fitting room.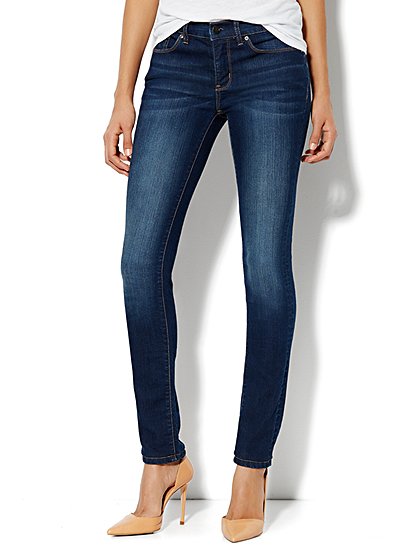 source: images.nyandcompany.com
Rule #2: LOOK FOR DARKER WASH JEANS

source: s-media-cache-ak0.pinimg.com
Darker wash jeans not only look more polished and smooth but also give your body a more toned appearance. The biggest advantage of dark shade jeans is that, dirt doesn't show on them, so wear them as many times as you like before sending them in for a spin in the washing machine. Another benefit of dark jeans is that they go along with almost any shade, so the hassle of finding tops that match is automatically minimized.
Rule #3: WANT TO BE FASHIONABLE? GET YOURSELF A PAIR OF RIPPED/DISTRESSED JEANS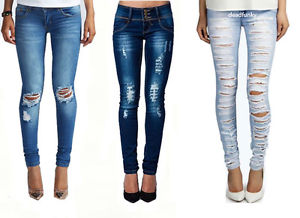 source: i.ebayimg.com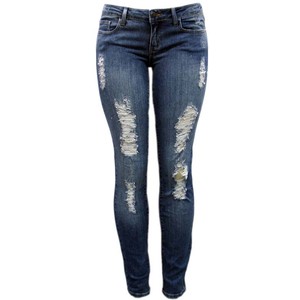 source: www.polyvore.com
Distressed denim is trending, but be mindful that if you buy jeans with any sort of bleaching (lines on the hips or faded spots on the thigh or knees), the distressing will always emphasize those particular parts of your body. If your jeans have a faded spot on the thighs, that bleached spot will make your thighs the focus of attention and, ultimately, make them look bigger. So be sure that you are comfortable with your thighs or knees being accentuated before buying your distressed jeans.
Rule #4: WHAT GOES AROUND, COMES AROUND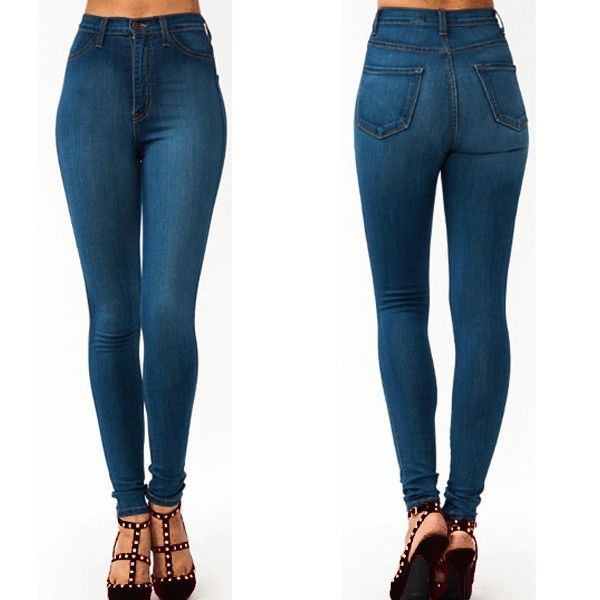 source: i.ebayimg.com
The 18th century high-waist, light-washed, taper-legged jeans are back in fashion. So for perfect trending fashion advice on buying the right pair of jeans run to your mother and never throw away your old jeans, you never know when they just might be fashionable again.
Rule #5: BUY A PAIR WHICH DOESN'T MAKE YOU FEEL AND LOOK CONSTIPATED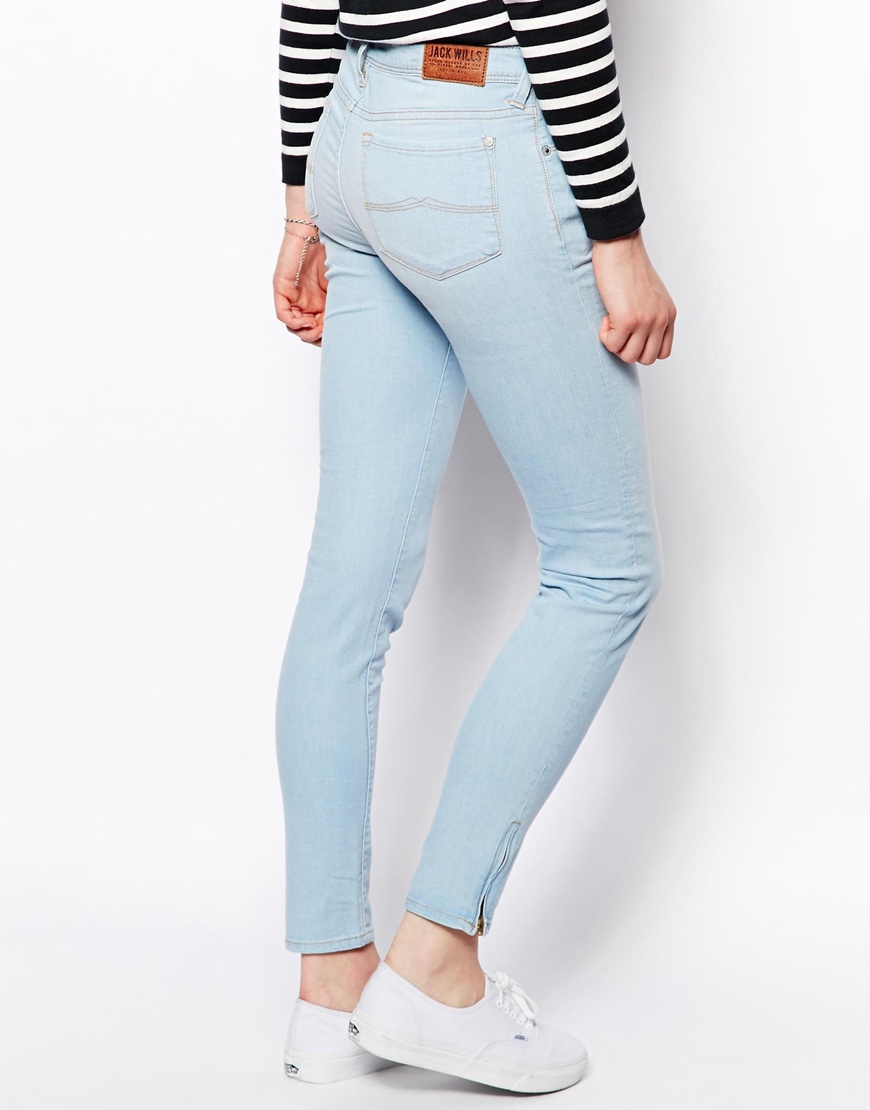 source: images.asos-media.com
Skinny fit, ankle length jeans are all over the fashion industry, but don't torture yourself by buying jeans in which you can hardly breathe. Apart from not being able to breathe, recent studies have shown that wearing skinny fit jeans can cause the veins around your calf region to get compressed to a very high extent causing damage to your health.
Rule #6: BUY A PAIR OF JEANS WHICH GOES WITH YOUR BODY TYPE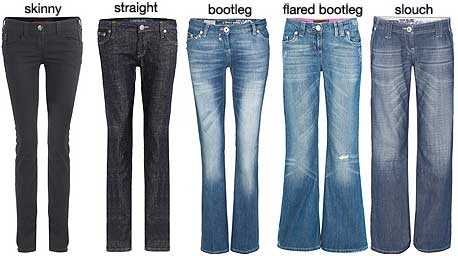 source: www.ilovejeans.com
Certain jeans suit only certain people with specific body types. Before purchasing your jeans find a pair that will suit you. For example: if you have a pear shaped body structured then don't go for a boot leg pair of jeans as it will further accentuate your bottom making you look heavier.
Rule #7: SHOP FOR JEANS THAT FLATTER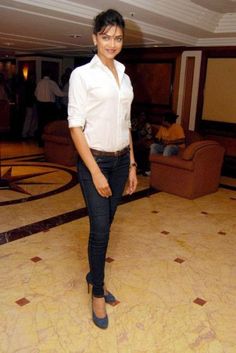 source: s-media-cache-ak0.pinimg.com
Choose a pair of jeans that flatters your figure. Look for elements that balance out your problem areas and draw attention to the features you like best. For example: Look for a wide-legged jean with a mid-rise and flat front if you have an hourglass figure. These jeans show off your curves while slimming you down in a flattering way.
Find the right pair of jeans now! Never hesitate to try multiple jeans, you never know which one is going to suit you best!