Over the decades, saree's have gained popularity and recognition worldwide. This sheer delicate 6 yard beauty can make anyone look gorgeous and elegant.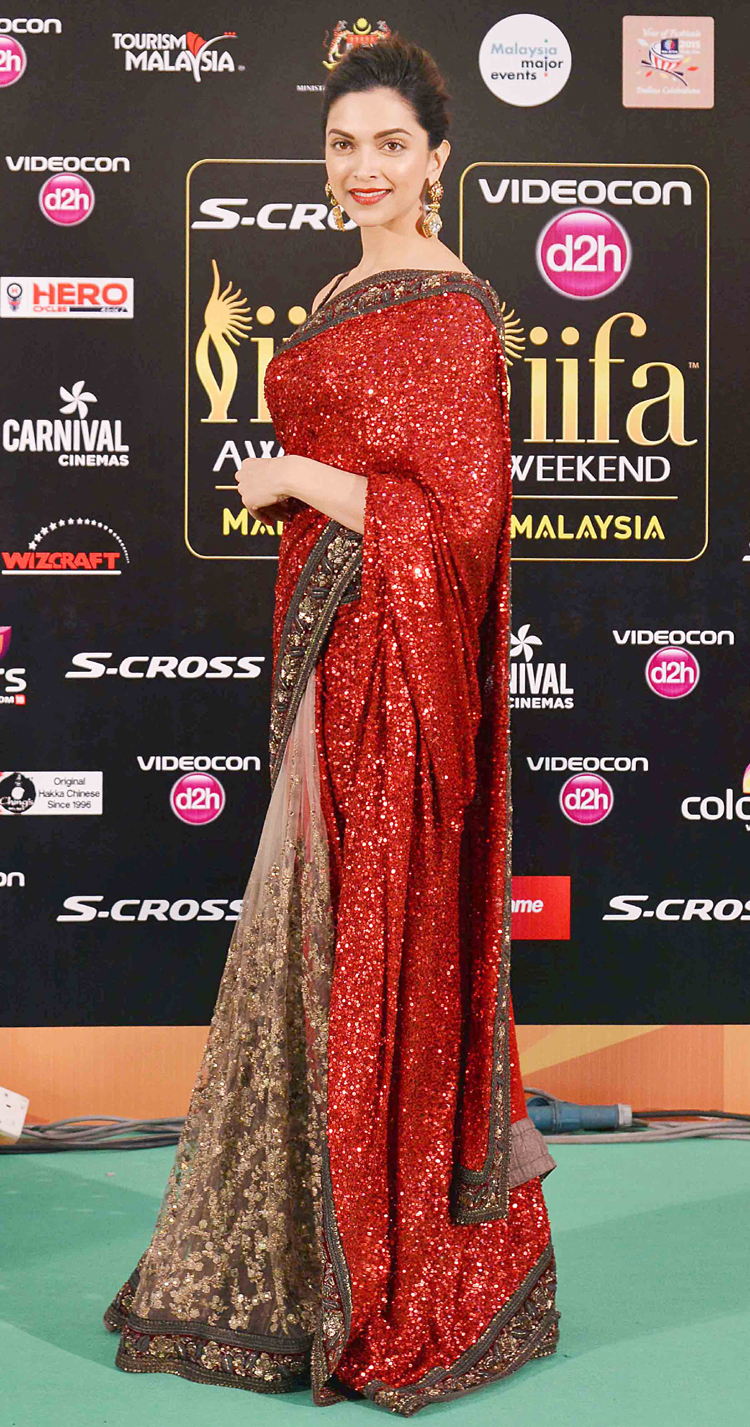 source: img1.craftsvilla.com
Sarees give you the freedom to explore various designs, materials and looks. They can be accessorized in umpteen ways letting you showcase your personal style and sense of fashion. It is essential to choose ornaments and accessories to go with your outfit based on whether the saree is block printed, has beads and trinkets or has a plain body with heavy border work. Here are a few tips to keep in mind while selecting accessories:
1) Statement Jewelry:
Pairing saree's with armlets, bracelets, heavy neck chains and finger rings have always been a fad. With the recent developments in the fashion industry, chunky is back in style. Wearing heavy big pendants and going minimalist with bracelets is a great way to pump up your look and stand out. Vintage inspired classic jewelry pieces are back!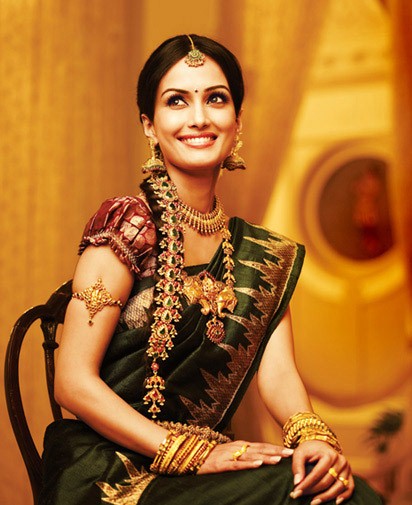 source: theshopzters.files.wordpress.com
2) Waist belts:
What goes around, comes around. This statement holds true in every walk of life. The popular ancient classic "Kamarbhand" or waist belt is back to take the fashion world by storm. Gold and silver waist belts have been a part of Indian traditions and still look great when teamed with sarees. Stone studded belts are also quickly grabbing the limelight. Waist belts help to showcase a slender waist and accentuate your appearance.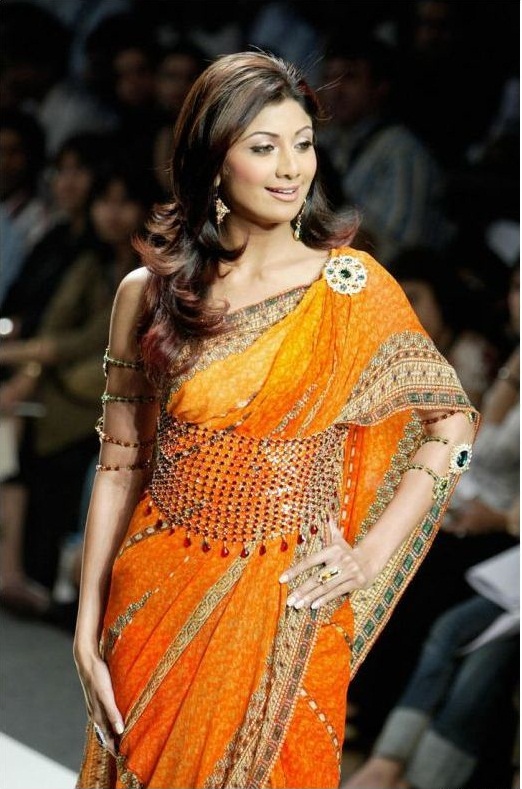 source: lehenga.pk
3) Hair accessories:
Traditional saree's normally have a heavy body and leave little scope and need for accessories. However, putting on a few hair pins, a forehead drop and a little glitter between braid strands can give you a dazzling appearance.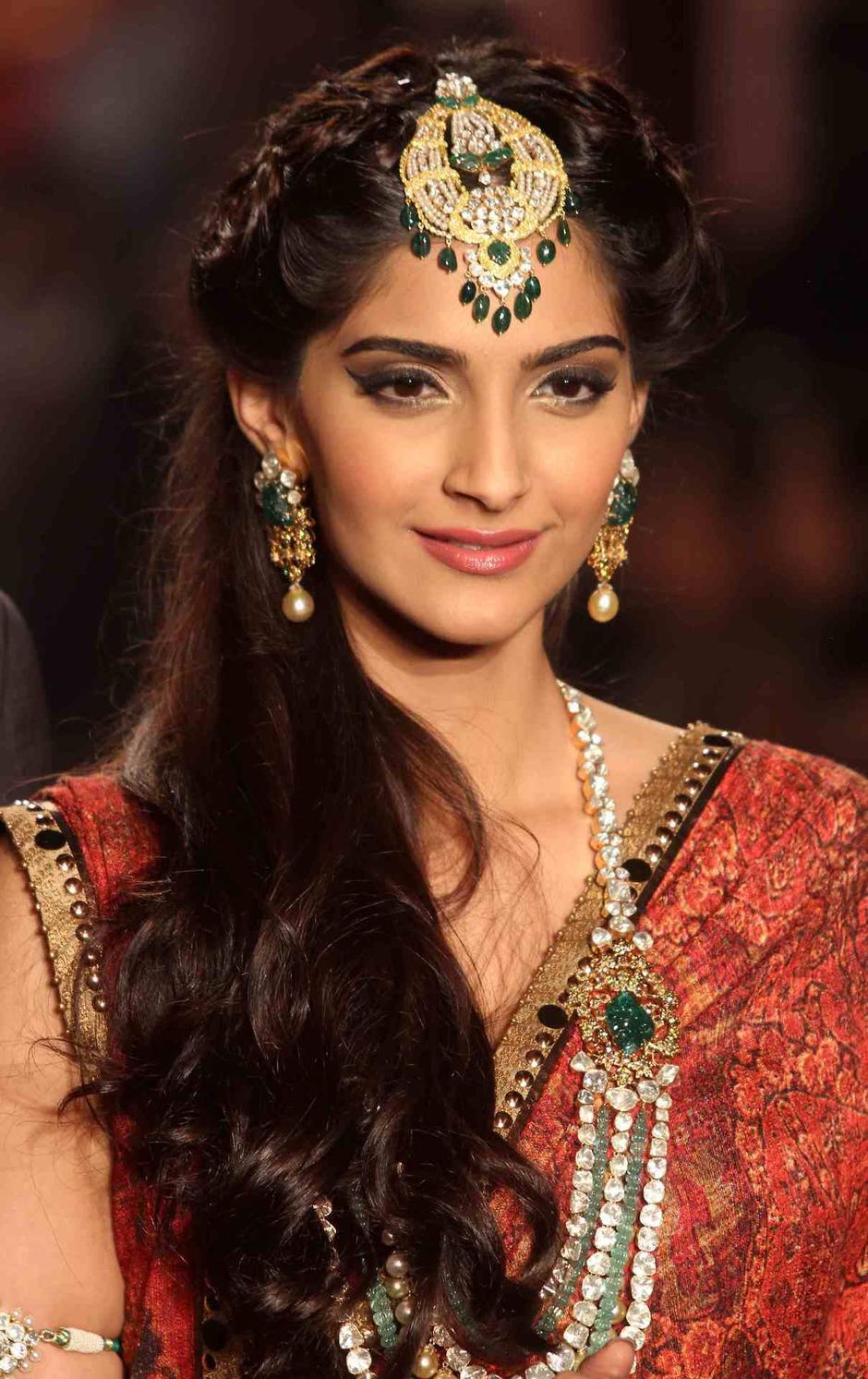 source: www.weddingsonline.in
4) Jacket Blouses:
Wearing jacket blouses with intricate work is another way of accessorizing your saree if you aren't a fan of excessive swaying ornaments on you. Some jacket blouses may be plain and pastel in color, these look great when combined with a choker and a coordinate bracelet.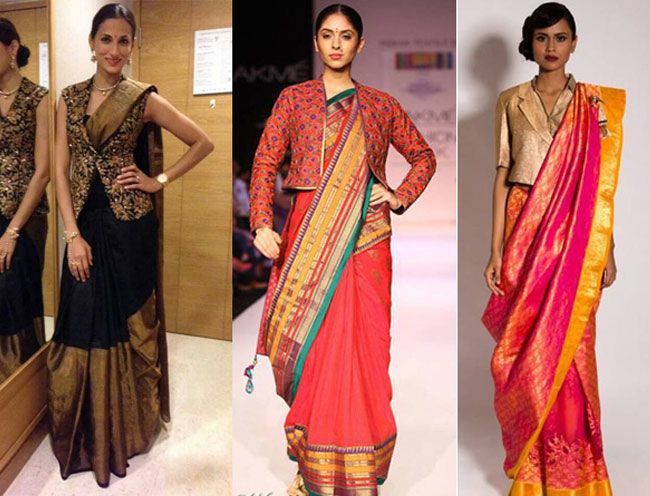 source: www.sareesanddecorideas.com
5) Brooches:
Holding the pallu and the pleats in place has been a challenge for every woman who has ever worn a saree. An easy way to keep your saree in place and hide the highly unfashionable safety pins is by using a brooch. There are special brooches available for pallus and pleats. Traditional Jhoomers also look fabulous and make you look more chic.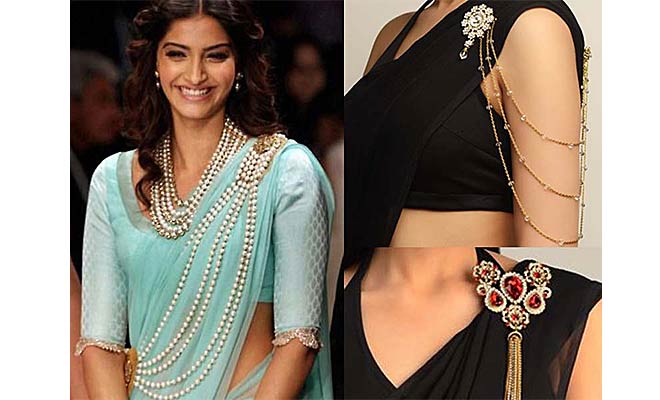 source: thestylecircle.com
6) Bindis:
Bindis, are a must for every saree. Casual sarees look great when accompanied with a plain round or oval bindi, based on your face shape, in the same color as your saree body. Bridal, designer and cocktail sarees, look best when a rhinestone studded designer bindi is worn. These bindis are available in various shapes and sizes. Select a shape that complements your face cut the most.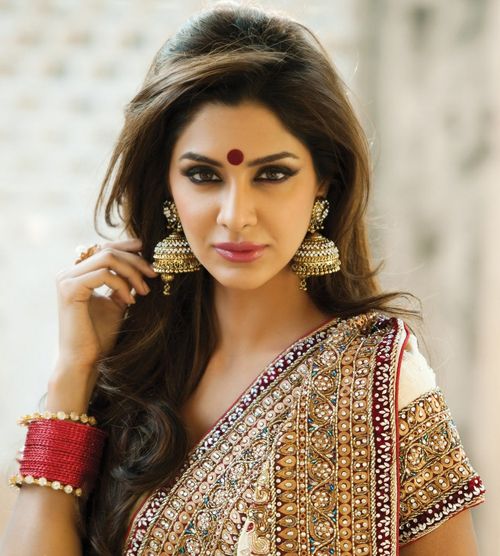 source: s-media-cache-ak0.pinimg.com
7) Clutches:
We all have mobile phones and maybe even car keys, and holding these in your hand looks shabby and unprofessional. Choose a bling clutch which will make a bold statement. Contrast colors will work well if the saree body is plain. The traditional "potla" also looks great when combined with a classic Kachipuram saree.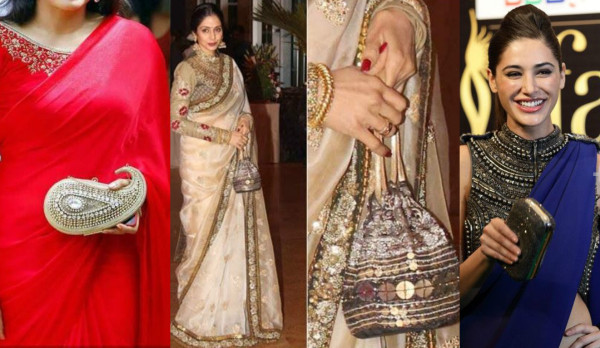 source: www.southindiafashion.com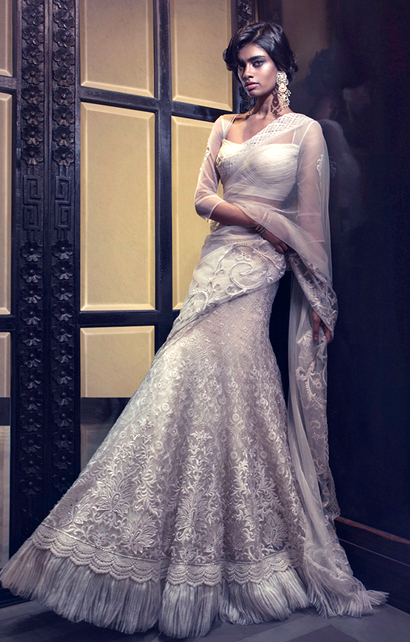 source: planetzuri.files.wordpress.com
Look your absolute best this wedding season. Be a trendsetter and experiment with multiple styles.