The stardom at Cannes' red carpet is something to catch. The fashion industry cannot afford to miss this time of the year. Gorgeous outfits and mind blowing make up flows in from all across the globe to attend this week long film festival. In all of this, why should Bollywood stay back? The beauties of Bollywood were no less astonishing and among them was one of the most beautiful faces our country has been gifted with, Aishwarya Rai Bachchan. For everyone who said that she has always been playing safe, this is her answer.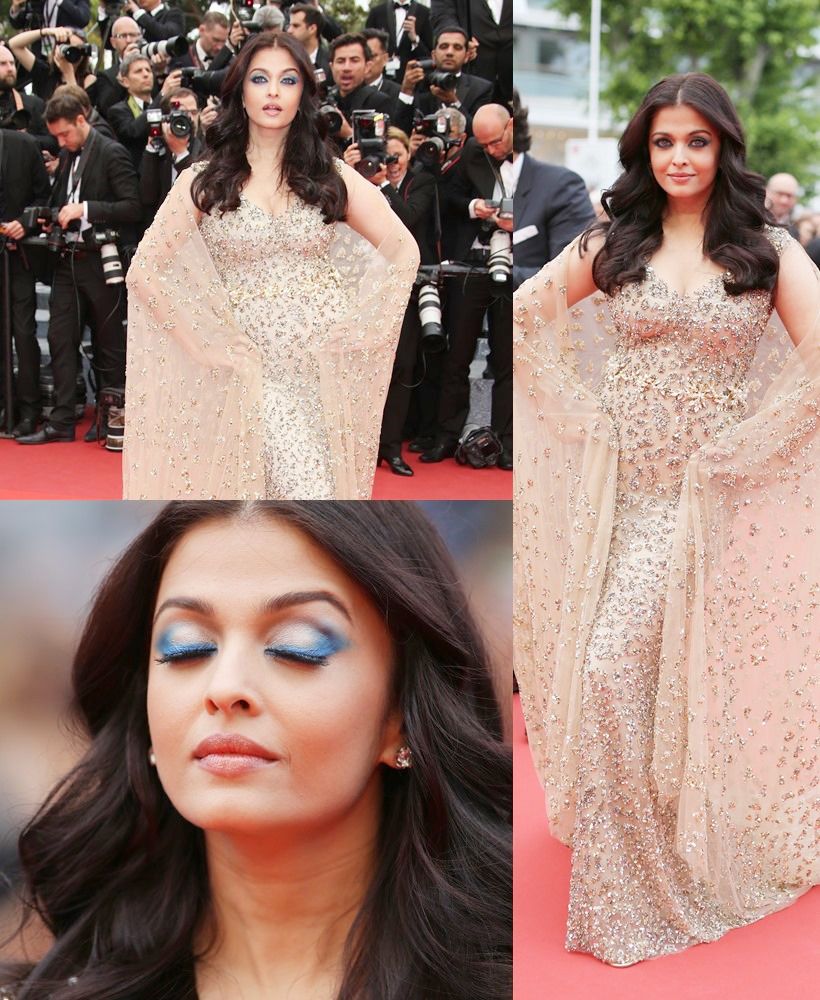 source: images.indianexpress.com
Her first look for the screening of the film Ma Loute was this dazzling Ali Younes Couture gown with shimmers, gold and glitter. To add drama to the look, she wore smokey blue eye-shadow and bold lashes which enhanced her overwhelming beauty and made it impossible for us to take our eyes off of her.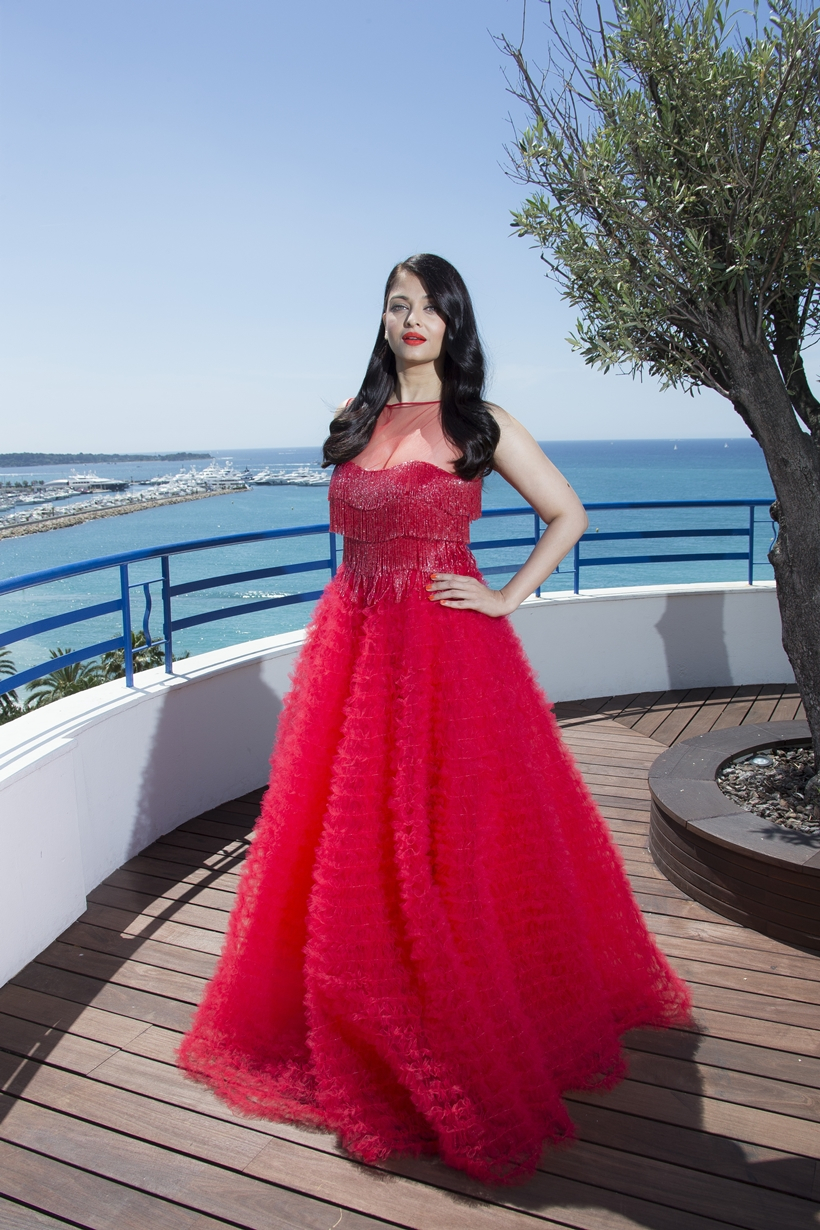 source: s4.firstpost.in
Her second look for press interaction was a red ruffled gown from New York based Designer Naeem Khan. With the right amount of sheer, shimmer, ruffles and bright red lips, she lighted up the day. She was also representing L'Oréal  Paris that day. The outfit says it all, no captions required.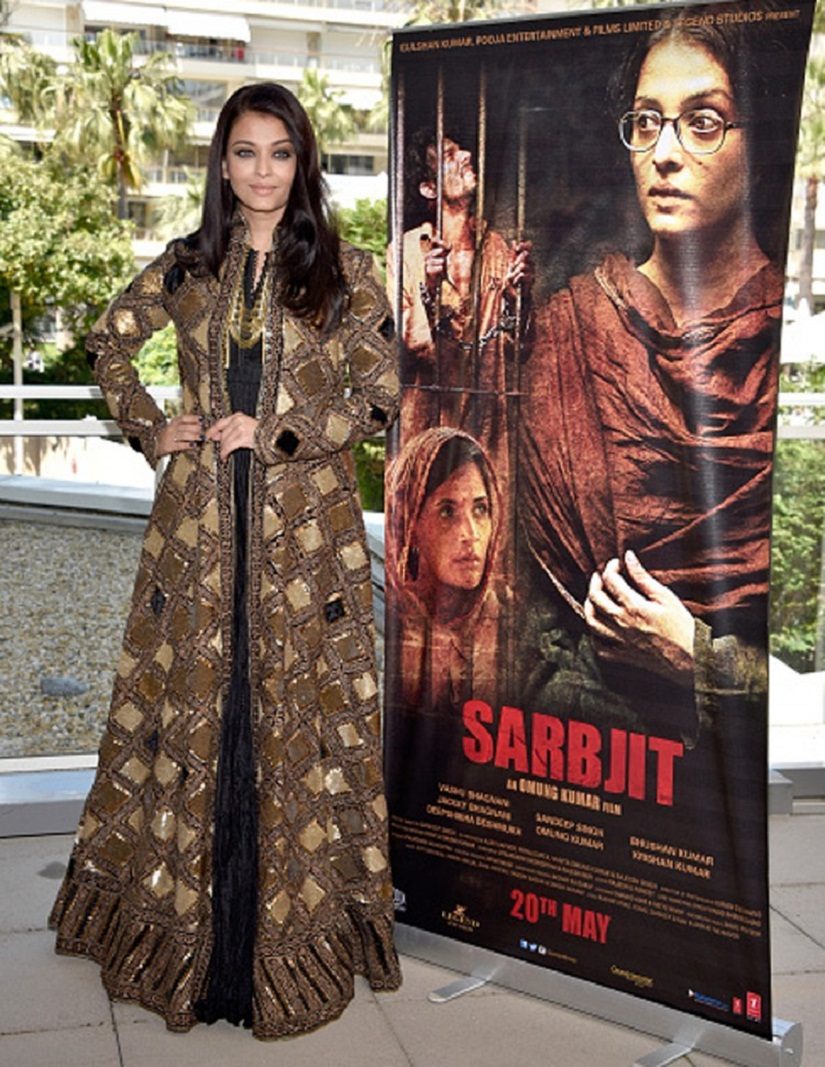 source: s4.firstpost.in
The third look was desi for the press conference and screening of her own film Sarbjit at the festival. She wore a bandhgala golden and brown jacket. Keeping the makeup simple, sober and yet classy, she wore evergreen nude lipstick and had little eye makeup on. Perfection.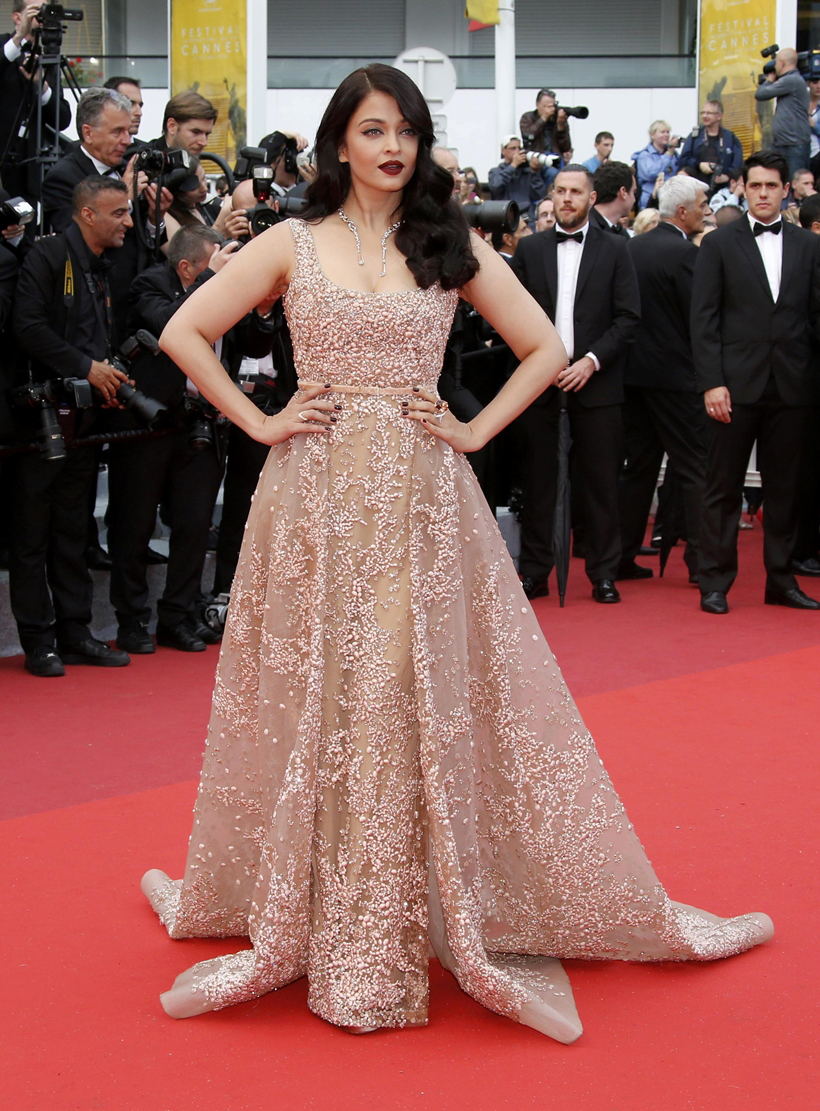 source: images.indianexpress.com
I am a diehard Elie Saab fan and there is no way she couldn't have flaunted the golden fairytale like gown on the red carpet. The dress beautifully described its delicacy and elegance, and the bold lips only added to already classy look. The former Miss World definitely needed and outfit to match her status. She wore it to the screening of Steven Spielberg's The BFG.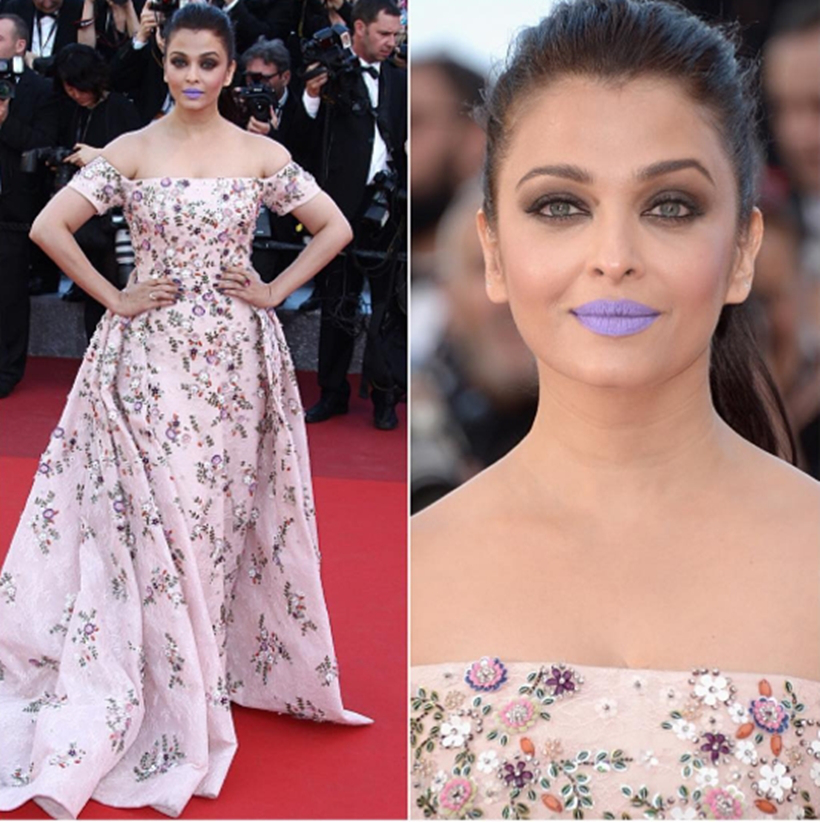 source: images.indianexpress.com
The Rami Kadi sheer gown wasn't that much of an attraction as was her off the chain purple lipcolour. Not everyone can pull off a colour like that. It was very bold of her to make that move. That colour sure looked like a frozen popsicle – delicious and pretty.
No wonder Bahu Bachchan really did kill it this year. Defining fashion goals with glitter, ruffles, and makeup with golden, red and purple this year, I can only hope to be ready to get surprised in the coming years as well.