Boat neck blouse design is for sure an interesting choice to go for when it comes to choosing your blouse's design and this is exactly what our Bollywood Divas went for the following times. Here we have the collection of the sexy boat neck blouses wore by the Bollywood celebrities whenever they appeared in ethnic wear:
Also read,
top 22 blouse designs.
Blouse designs for cotton sarees
Blouse designs for Silk sarees
1.Boat neck blouse with transparent net fabric on the top
Kareena Kapoor has always been classy and this is the reason why she never disappoints us when it comes to adapting the new fashion trend. This yellow boat blouse with the transparent net fabric attached at the top with mirrored embroidery is a great choice for any event. Feel free to pair it up with any kind of accessories but don't wear a necklace with it otherwise you'd look over-dressed.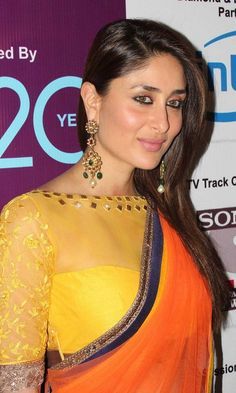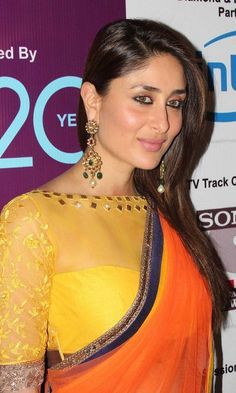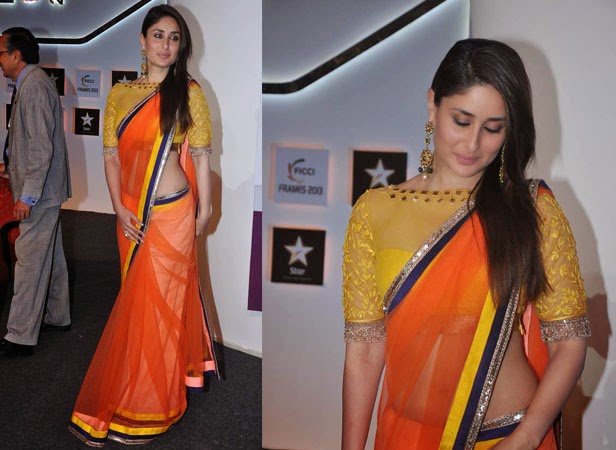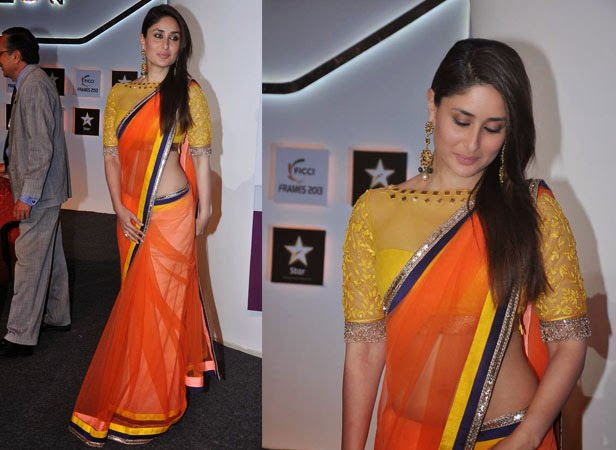 2. Boat neck blouse with sheer design on the top
Another amazing choice would be this attractive boat neck blouse with a sheer design on the net fabric at the top like the one Kajol, Sridevi and Bipasha Basu are wearing in the picture below. If you are not into getting all dressed up and carrying a lot of accessories, you should definitely go for this kind of blouse as it'd look great even if you decide not to pair it up with any heavy accessories and simple go with a bun.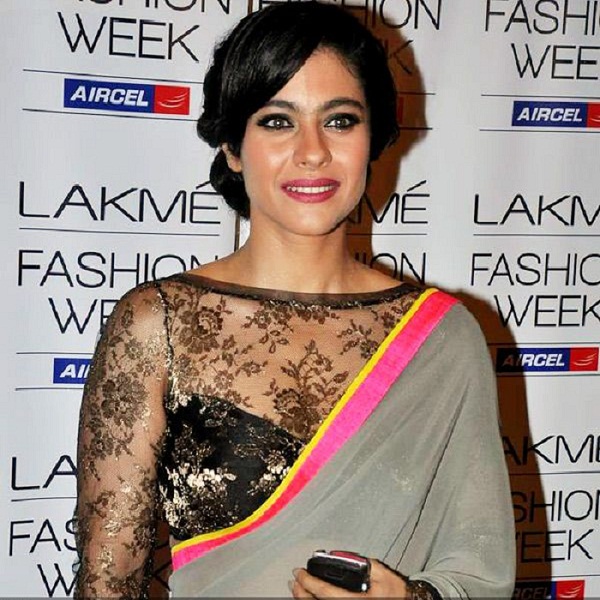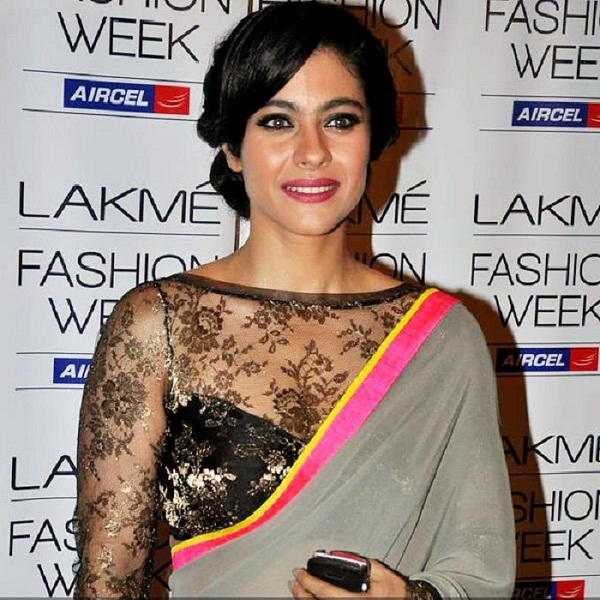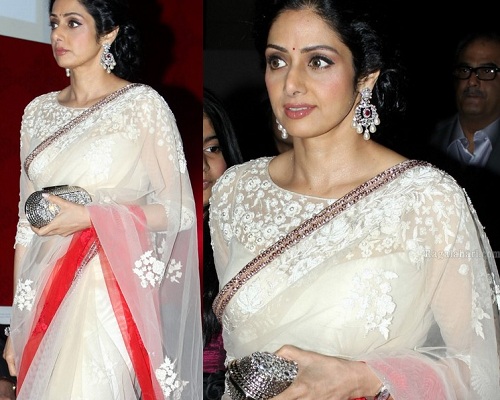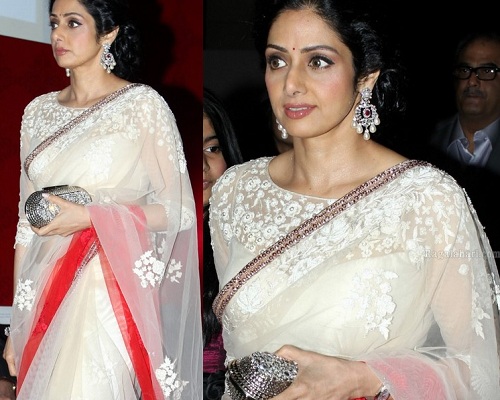 Or carry it with a dazzling diamond necklace like the one Bipasha is wearing here: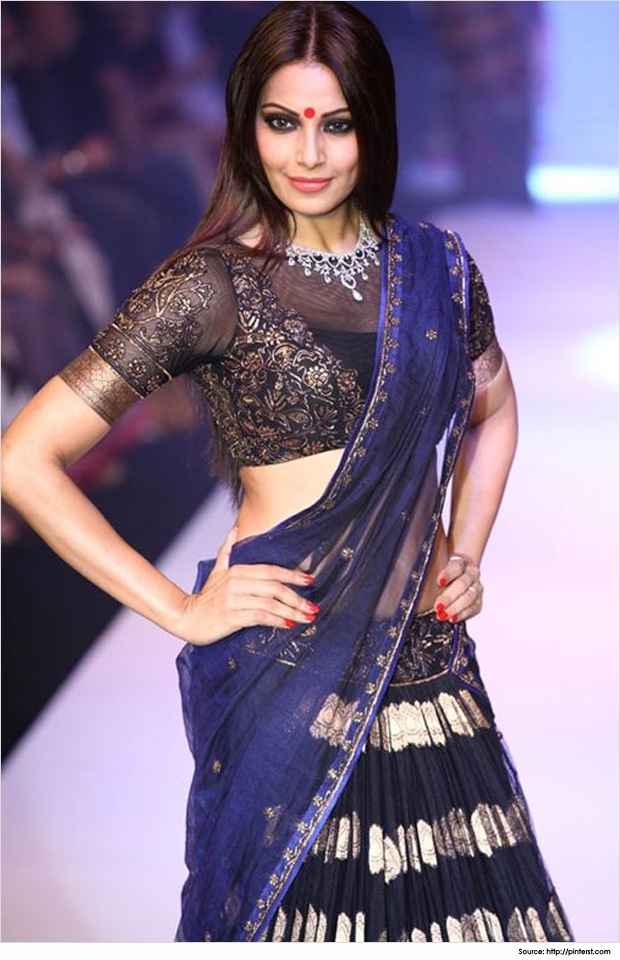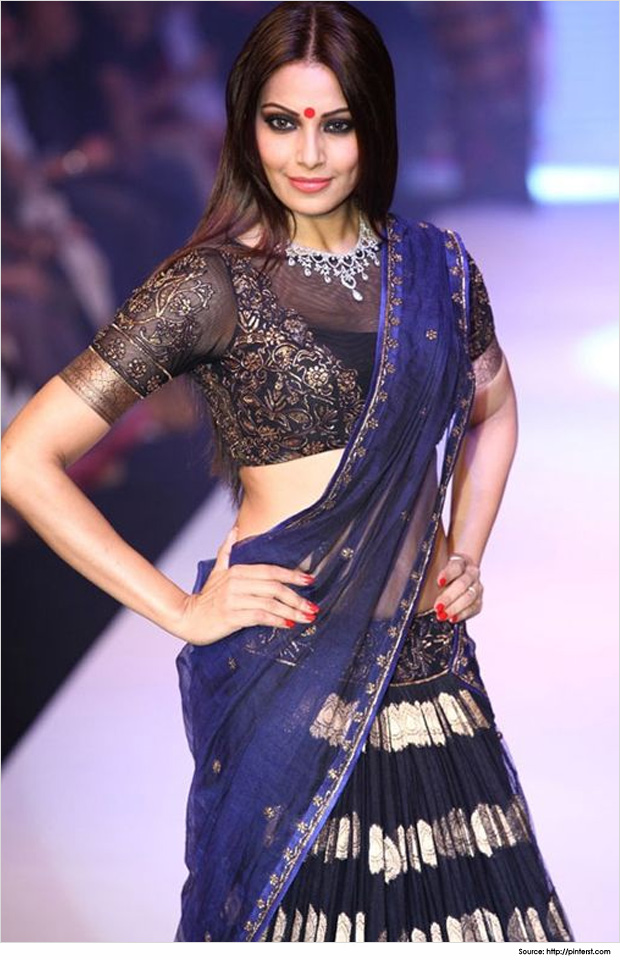 3. Simple boat neck blouse made of shimmer fabric
If you believe that simplicity is the best policy, then this is the perfect bat neck blouse for you. Pair up your blouse made from a simple shimmer fabric with your simple saree and get a chance to be all dolled up with heavy jhumkas and waist belt.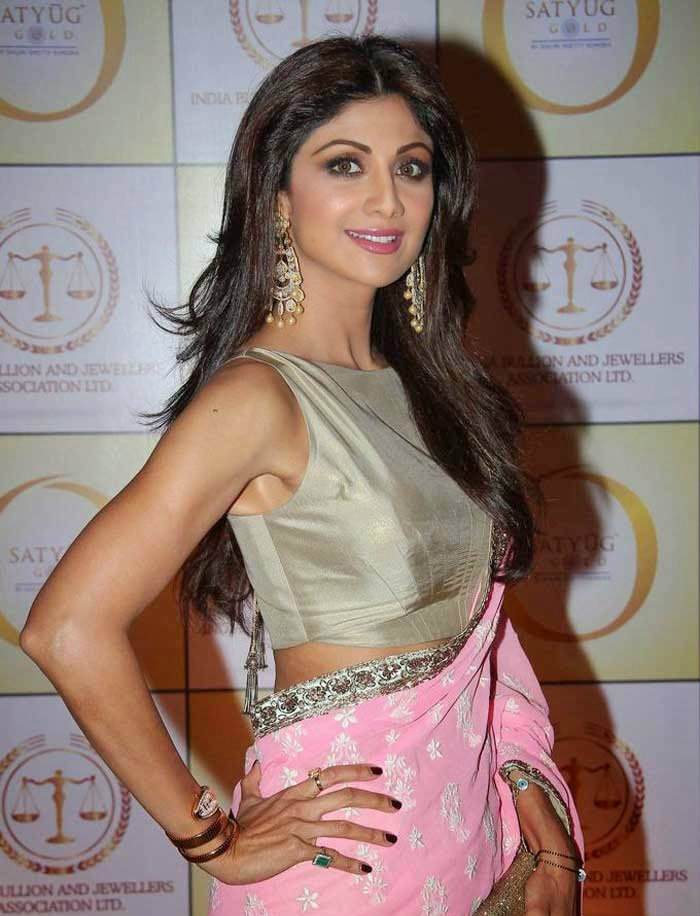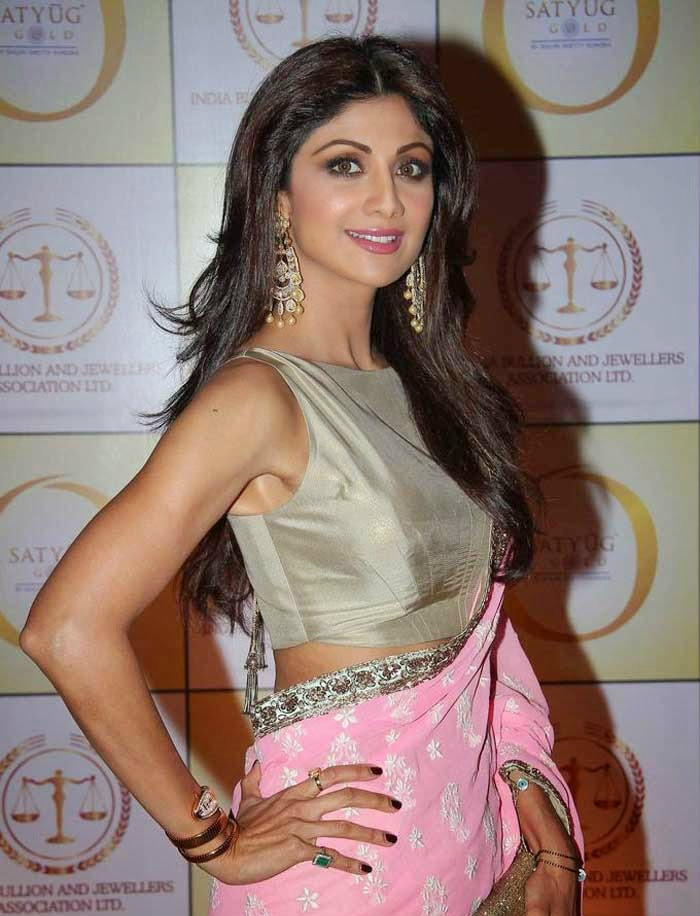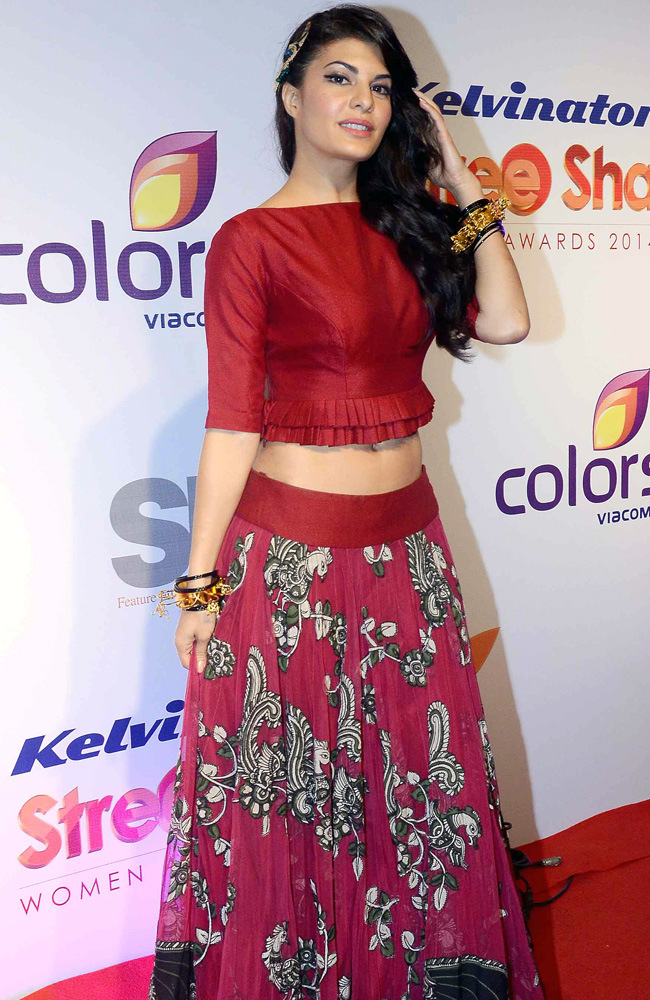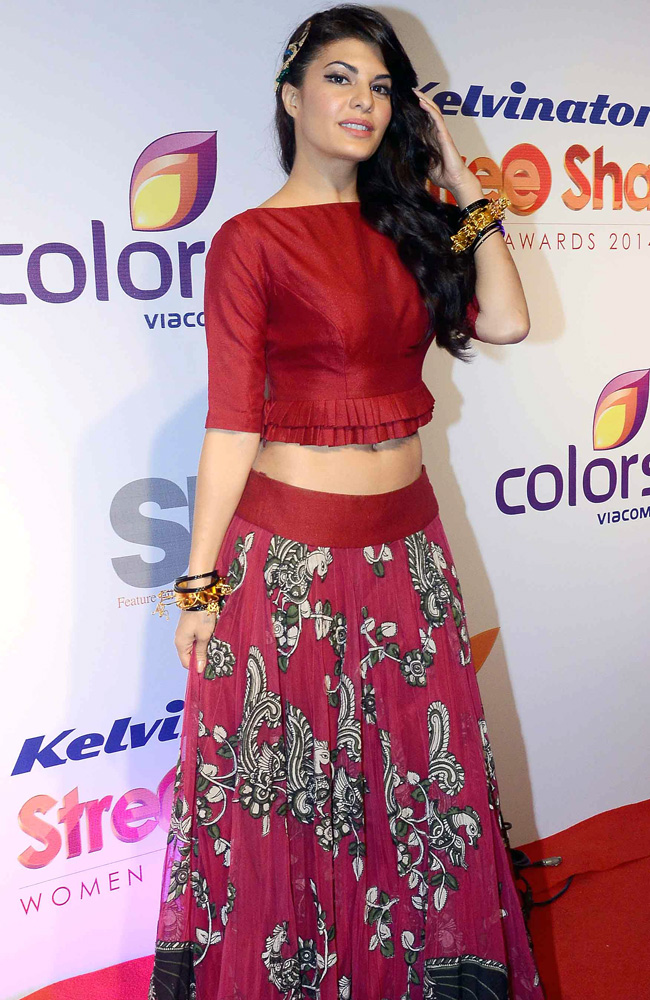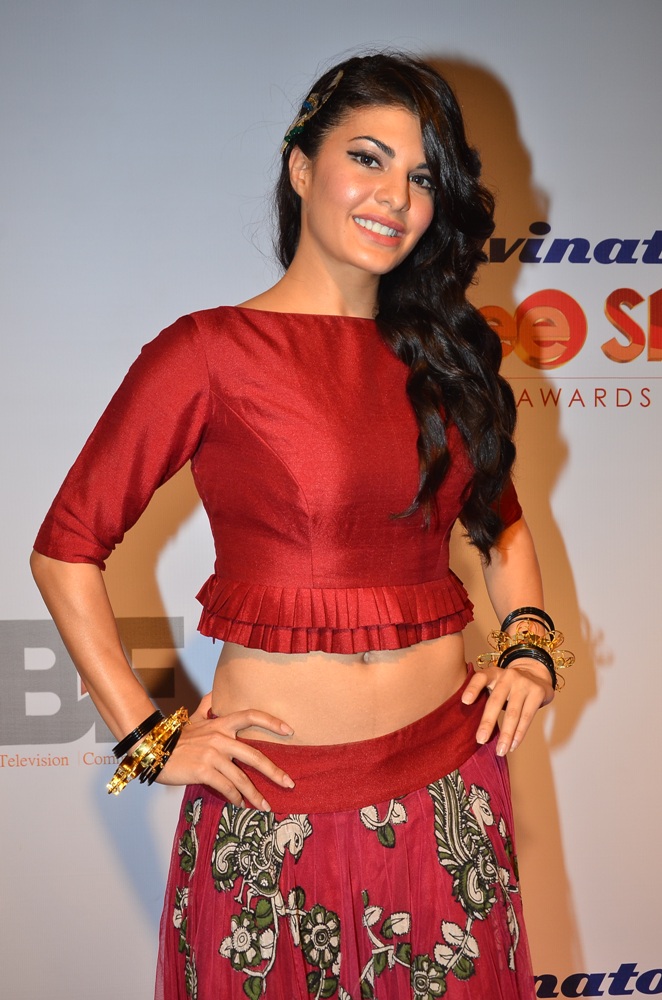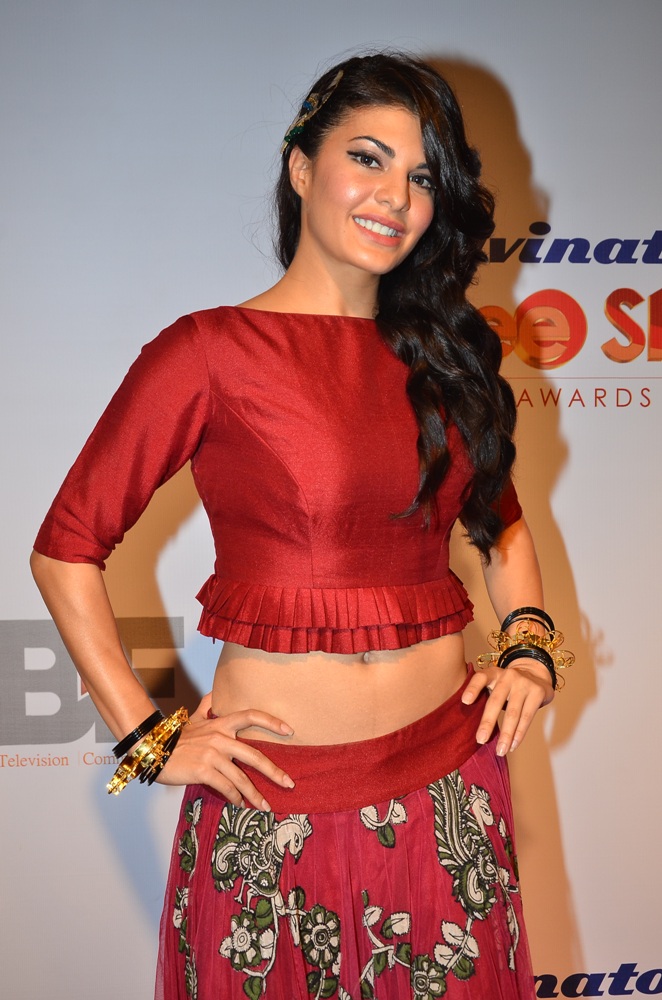 4. Heavy boat neck blouse
Or if you don't believe in the policy of simplicity, then you can do it the Madhuri's way i.e. go bold and go heavy! Madhuri Dixit is wearing a golden boat neck blouse with heavy work and a plain white Georgette saree with golden border and she is definitely rocking this outfit.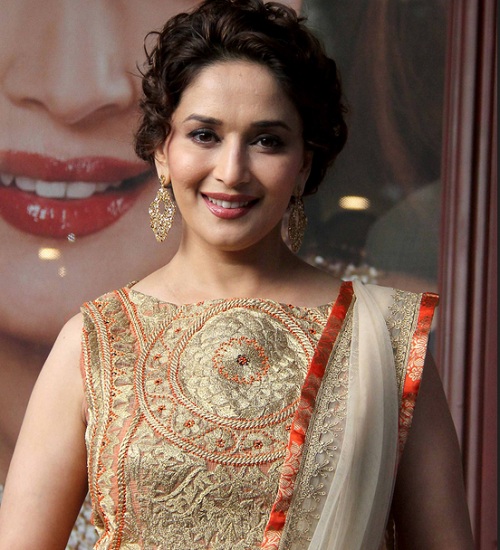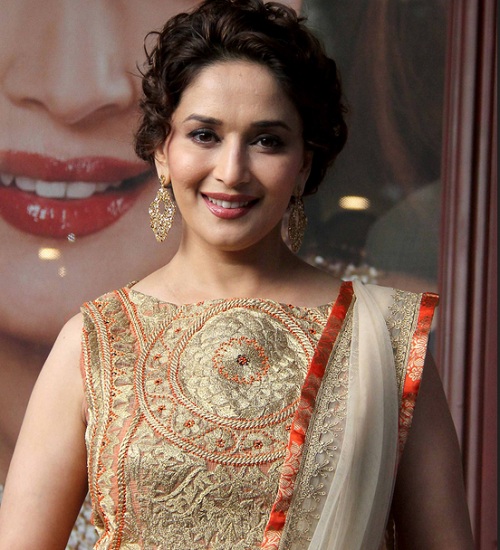 5. Off shoulder boat neck blouse that Sonakshi Sinha wore at a fashion show event organised by Rajguru at Hotel Sheraton Brigade in Bangalore
You can get more designs in off-shoulder boat neck blouses if you don't like plain blouses.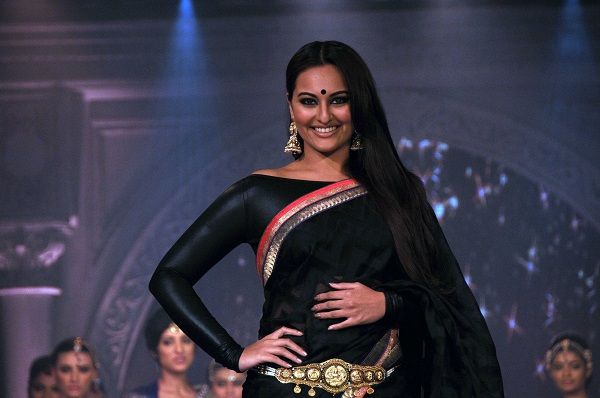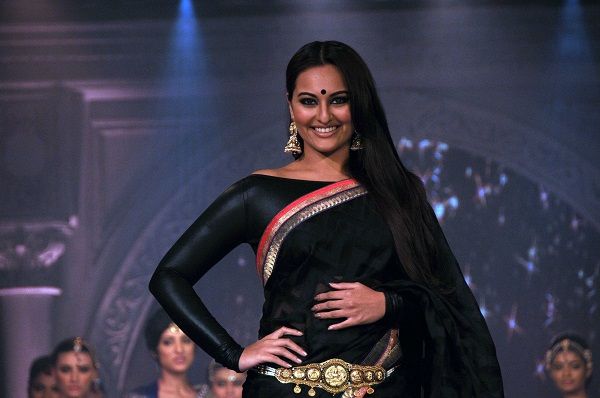 6. Don't want to go plain? Then go bold with this revealing boat neck blouse that Amy Jackson is wearing.
It's a pink embroidery designer lehenga by Anushree Reddy that the Bollywood and south Indian actress wore at Lakme Fashion Week Winter Festive 2015.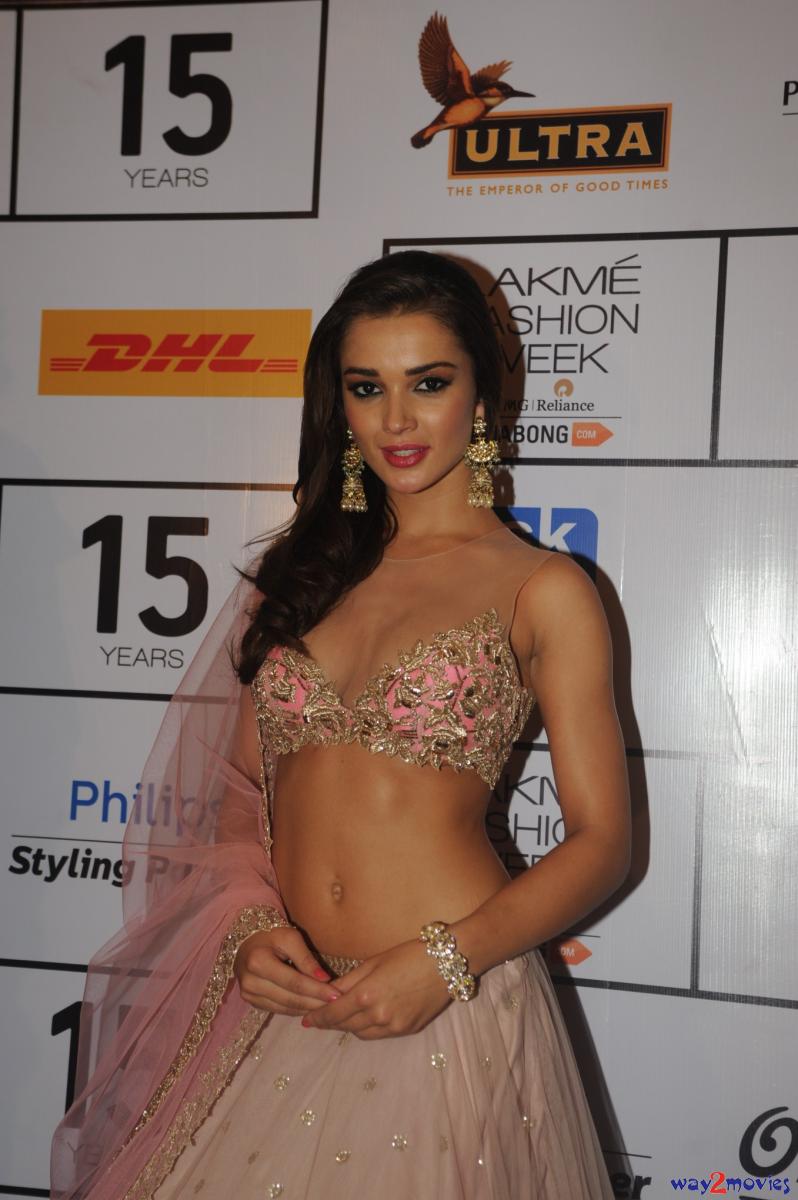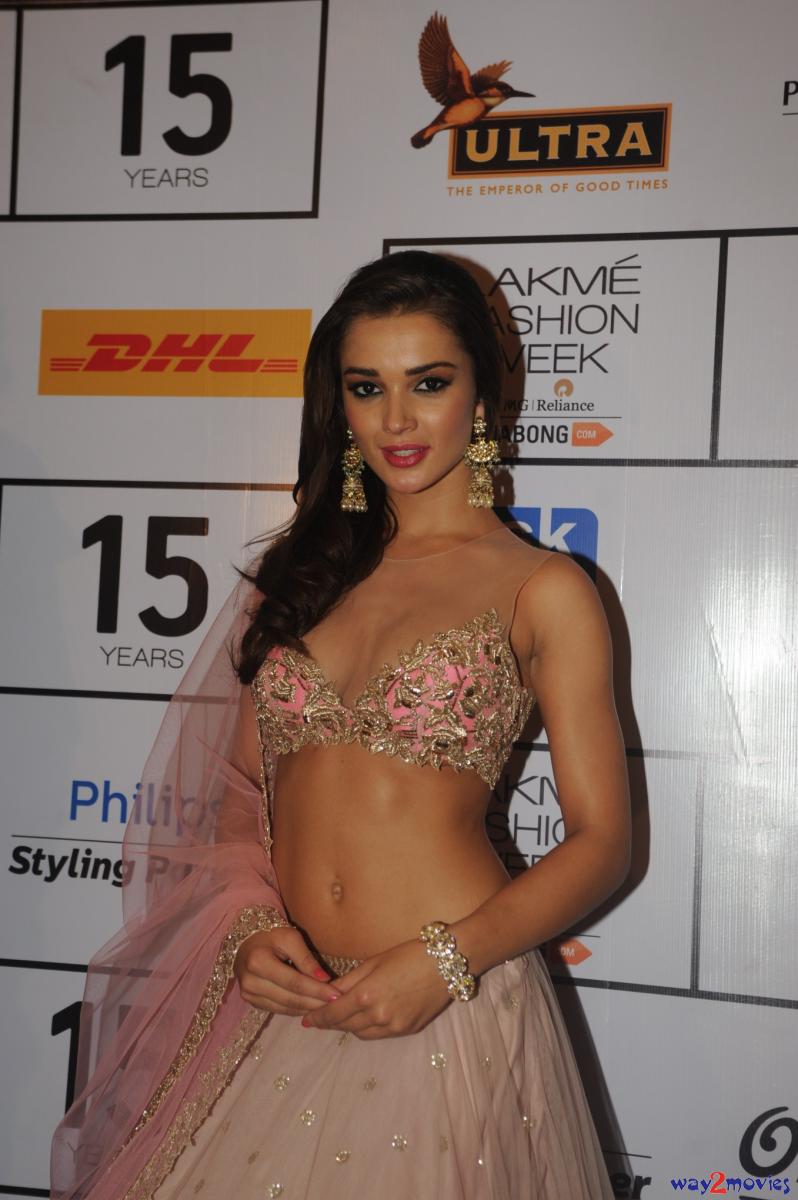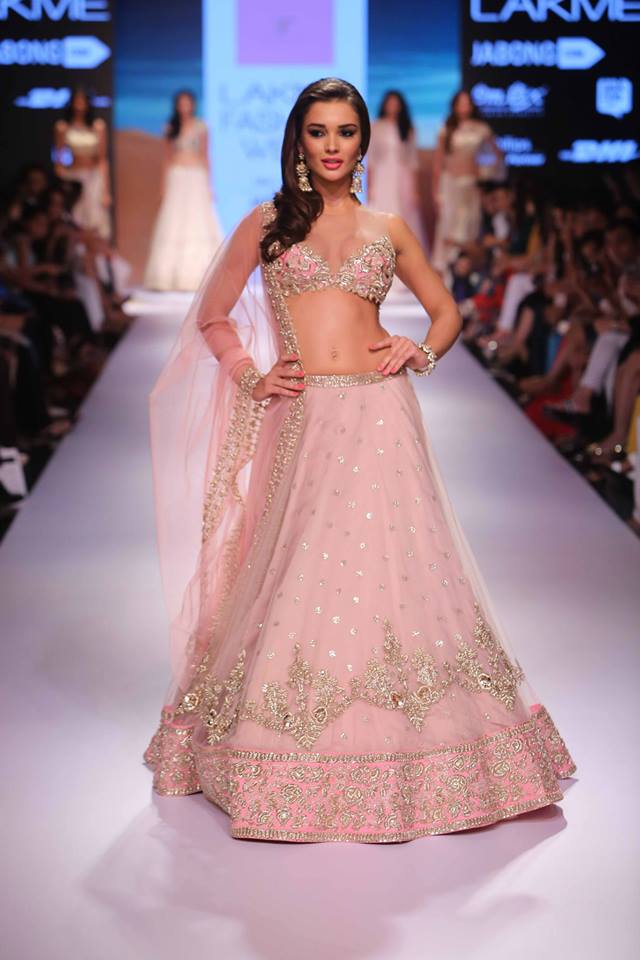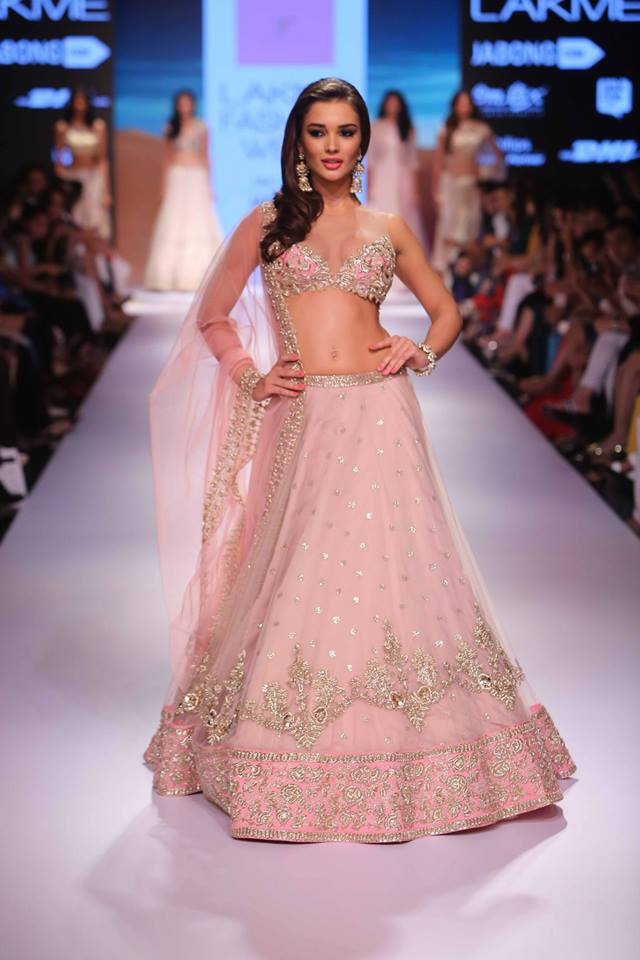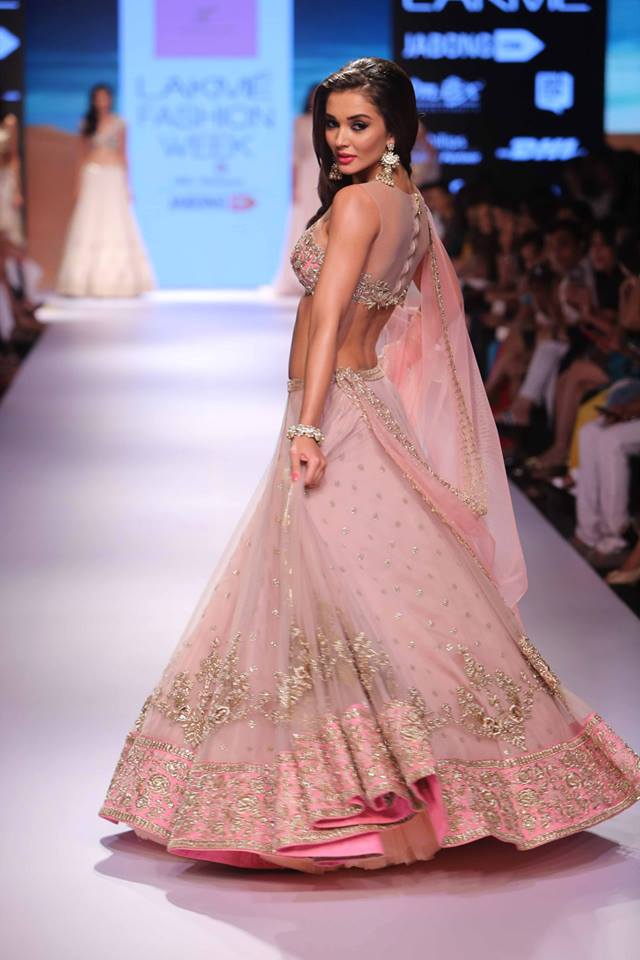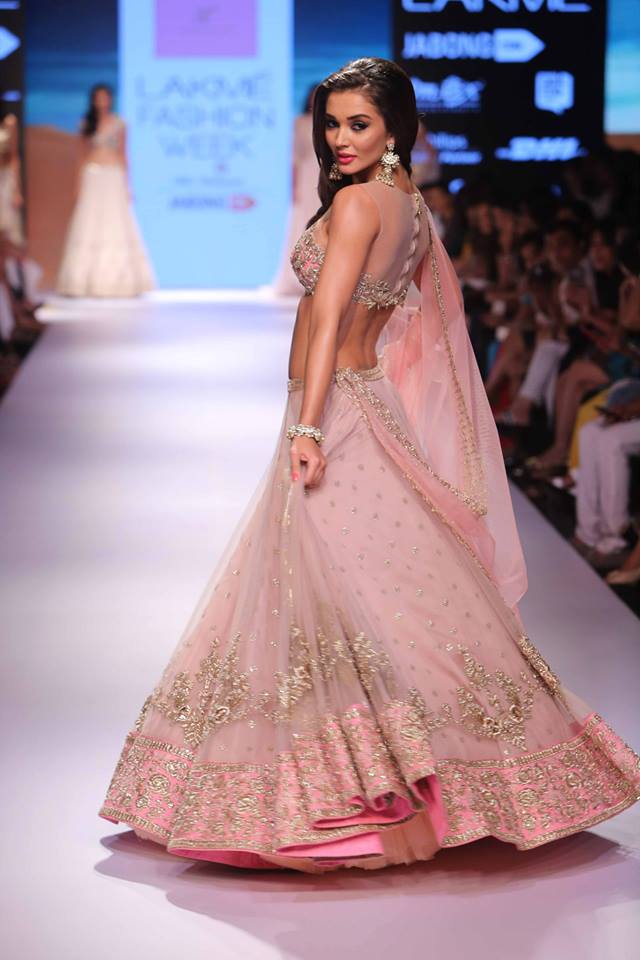 If you would like to buy boat neck blouses, check out the craftsvilla, they have nice collection.
We hope you liked the article. Keep following us for more such articles.
Thank you!