The best way to make it to Page 3 is to dress to kill. This is precisely the reason why Charmme Kaur was spotted and snapped. The celebrity showed her support for Nirmala Convent by attending the premiere along with other big names in the South Indian film fraternity. This pretty lady was in the spotlight for another reason because she was click ready. Let's take a closer look at what she wore to the event. Happy reading!
Charmme Kaur's Look
For the event, Charmme wore a white dress with floral prints from the Archana Rao Label. The coolest part about the dress is the cape. She looked gorgeous in the dress, straight out of a fairy tale don't you think?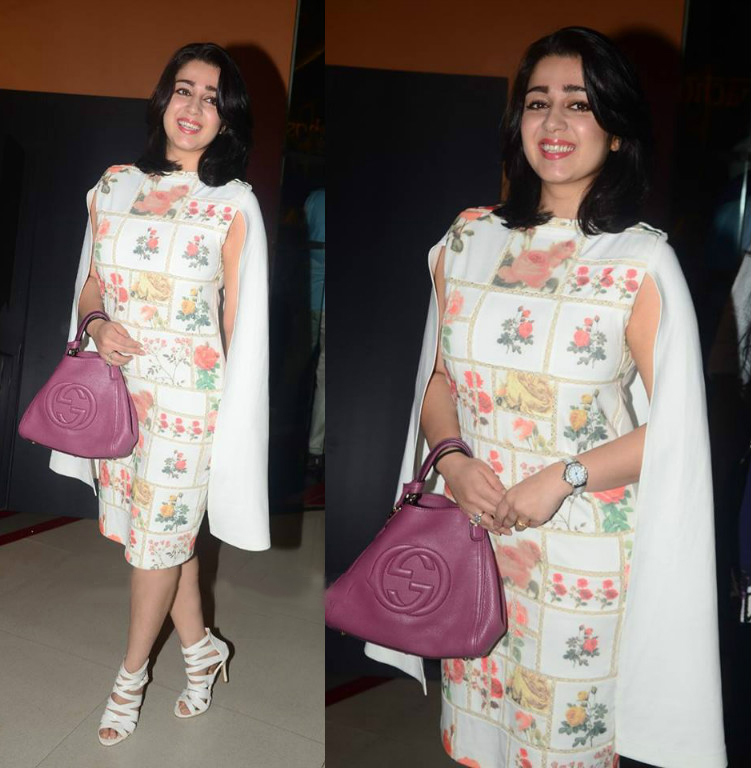 source: southindianfashion.com
As for accessories, she wore a white pair of strappy heels and a Gucci handbag. She let her hair down while her nude makeup accentuated her natural beauty. Her fresh look is another lesson for fashionistas to take notw of, less is more! Do you like her look? Share your thoughts with us in the comments section.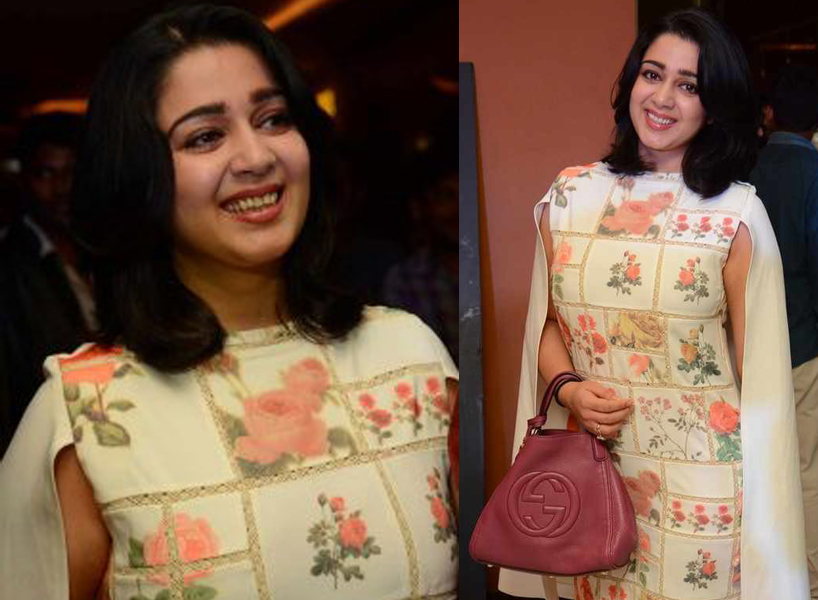 If you like this article, share it with your friends. Don't forget to subscribe to our website for the latest style updates. Thank you!