Finally, the much awaited time of the week that fashionistas wait all year around for is here. Yes, Lakme Fashion week is back. It's not just a time when designers showcase their new collections that will set the tone of the fashion scene. This week is not just what models are wearing on the runway but what the celebs are wearing as well. And, as always, Kajal was in the news for all the right reasons sporting a peppy look at the event. Let's take a closer look at what she wore.
Kajal's Peppy Look
Kajal kept her look simple, she selected an off-white long flowing skirt along with an embroidered crop top. The outfit was created by Anita Dongre. Apart from that she wore a pair of pearl drop earrings. Always remember the acronym KISS, Keep it Simple Silly! Did you ever imagine that you could love as lovely as Kajal even while sticking to the basics?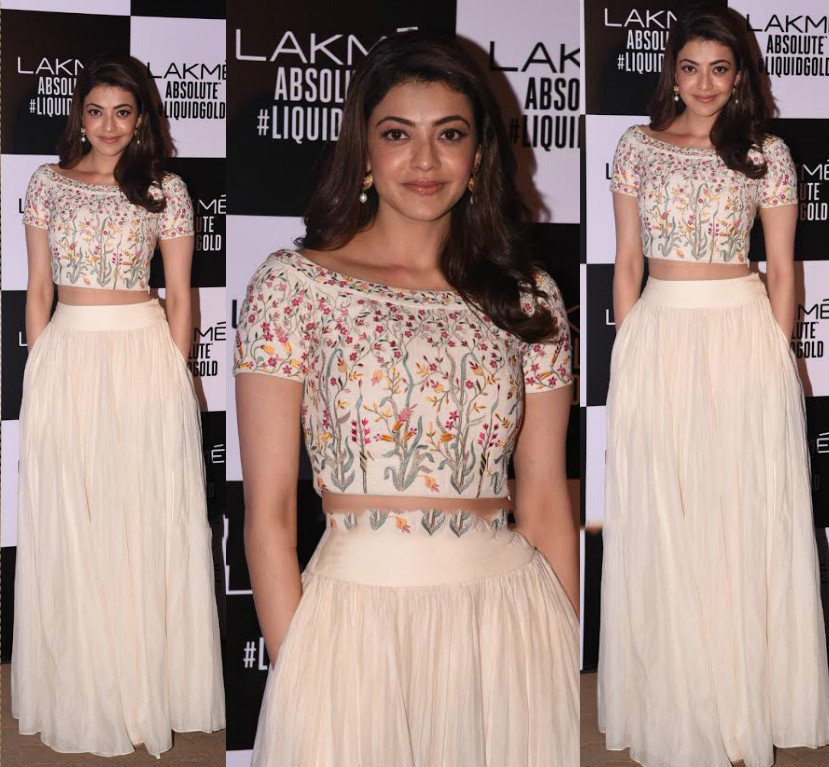 source: southindianfashion.com
As for her hair and makeup, she use the minimalist approach again. Her natural makeup was spot on. Apart from that her hair was flowing over her shoulders! And we think she looked gorgeous. What do you think? Do share your thoughts with us in the comments section.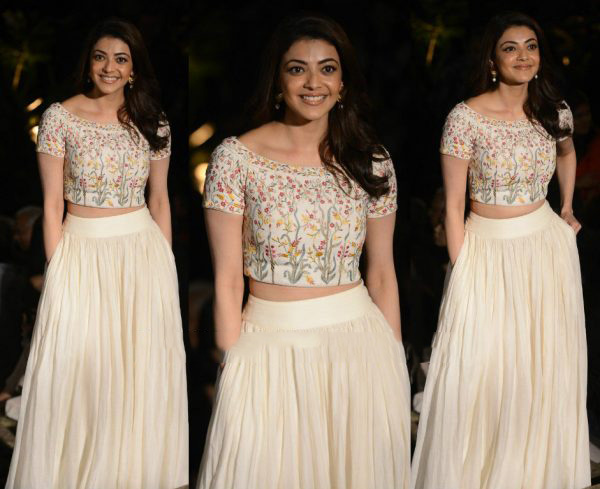 source: southindianfashion.com
If you like this article, spread the love by sharing it with your friends. Don't forget to subscribe to our website for the latest style updates. Stay stylish!