Nose pins and rings have been a part of our tradition from time immemorial. Well, the good news is that there are many options to choose from in your have a nose piercing. Many girls and women these days want to get their nose pierced but aren't quite sure about the different styles that are available. This post will take you through 12 beautiful nose pins designs that will mesmerize you, for sure!
1. Floral Stud
Floral prints and designs have always been considered to be feminine. For this reason, it is the first style on the list. There are several options that you can choose from as well.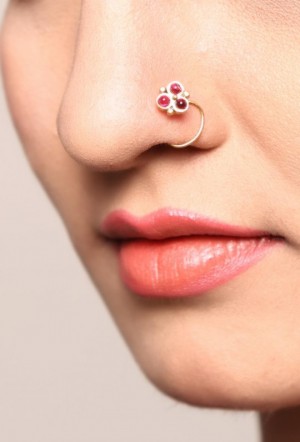 source: sweetcouch.com
2. Simple Stud
If you can't make up your mind about which nose pin to select a simple stud is the perfect option for you.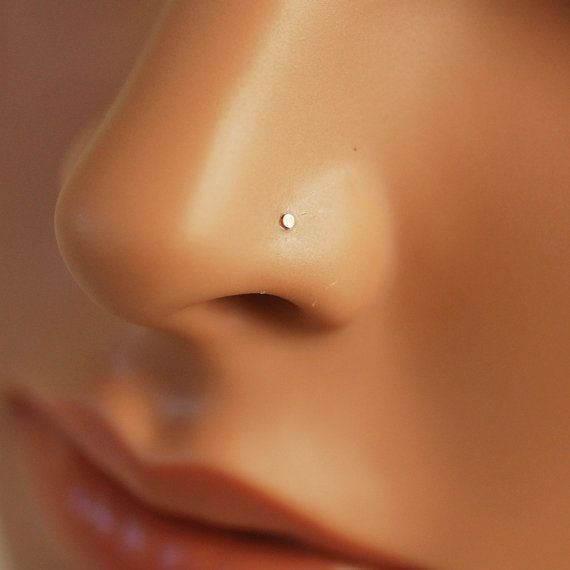 source: pinterest.com
3. Golden Loop
Another easy to wear and super cool style is the golden loop. It looks elegant and at the same time it will be a hassle free option as well.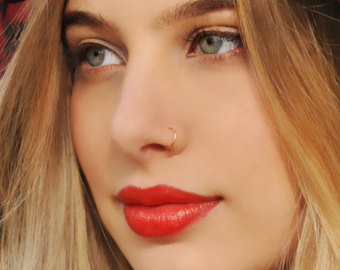 source: etsy.com
4. Large Studded Hoops
If you really want to make a style statement, then opt for large studded hoops. Sonam Kapoor pulled off this accessory really well.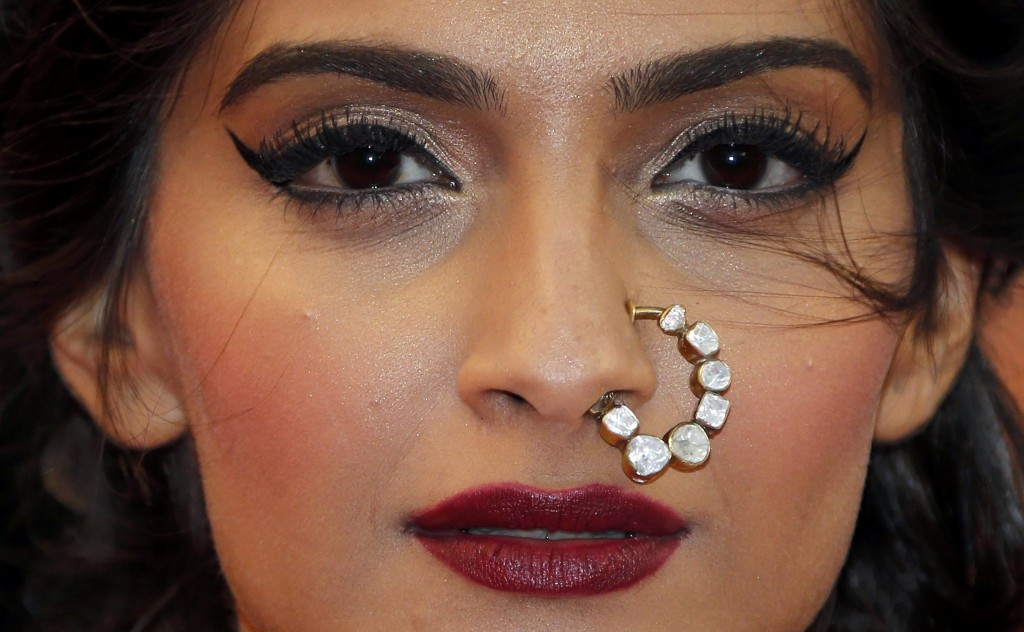 source: fashion-pristine.com
5. Studded Golden Bali
If you aren't into really big bali's then you can always opt for a smaller one and a studded bali is elegant and very pretty. It will go very well with ethnic wear.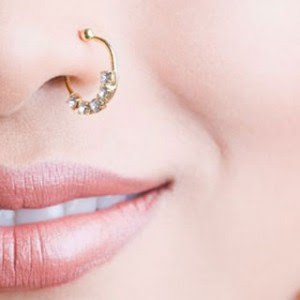 source: wiseshe.com
6. U-bent Nose pin
For those of you who don't like rings or studs, then the u-bent nose pin is the perfect option for you.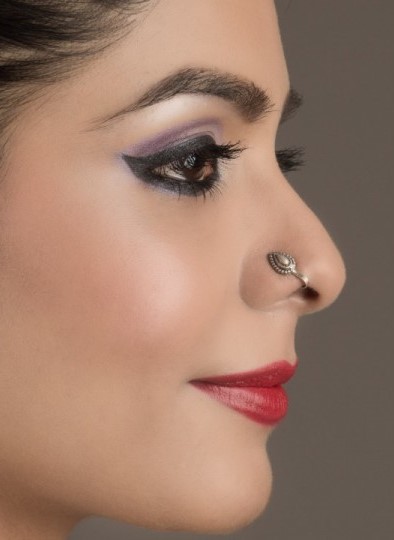 source: sweetcouch.com
7. Beaded Silver Bali
The beaded silver bali is pretty and it will look good with western wear.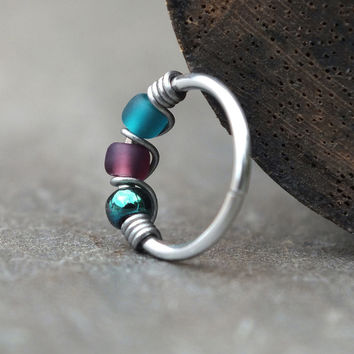 source: wanelo.com
8. Metallic Pins with Designs
If you are one of those people who want like trying out accessories often then these metallic pins are reasonably priced at chic at the same time.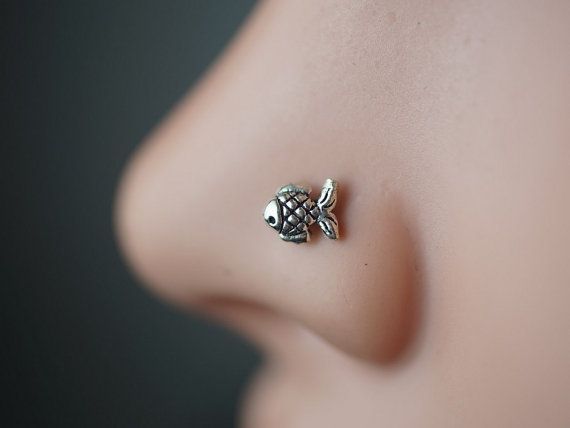 source: pinterest.com
9. Bridal Nose Ring
Any list would be incomplete with the bridal nose ring. Like anything related to an Indian wedding, bridal nose rings have one thumb rule, the bigger the better.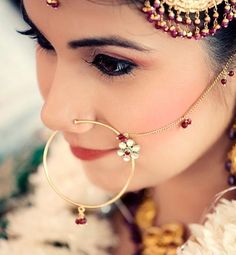 source: pinterest.com
10. Classic Pin
A diamond stud is a class pin which is something that you can always bank on. It goes with literally anything that you wear.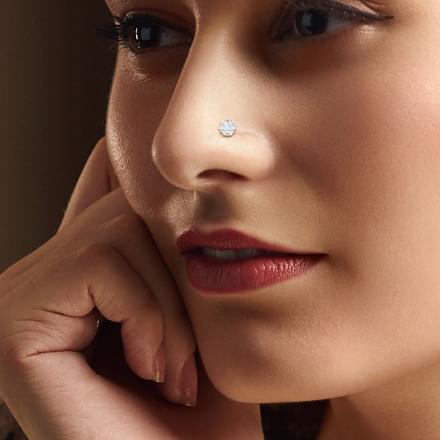 source: caratlane.com
11. Funky Nose Pins
Apart from traditional nose pin styles, there are funky pins as well. These pins are quite fashionable and are in vogue now.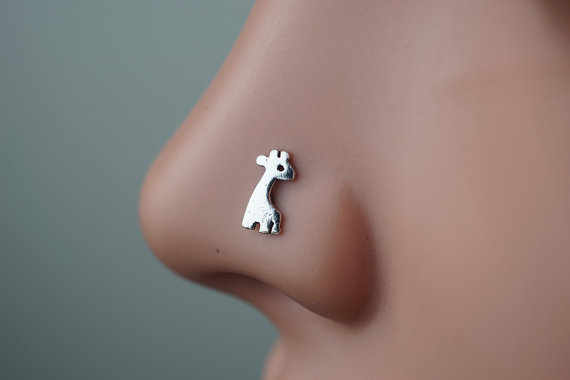 source: www.etsy.com
12. Fan-Shaped Rings
The fan-shaped rings are really pretty, to say the least. If you want something which is very dressy to go with ethnic wear then this is the perfect choice for you.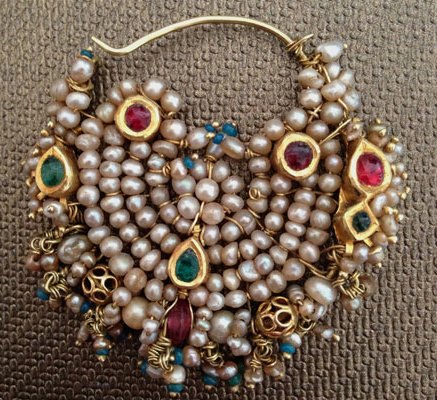 source: thestylecircle.com
Thank you for reading this article. Do subscribe for our updates!