If you are feeling bogged down with the heat then this post with cheer you up! Rakul Preet has always been on our radar, and we spotted her recently. She was at the launch of the South Indian Shopping Mall. The fashionista was at her best in traditional attire, befitting the occasion. Without any further adieu, fashionistas let's take check out what she wore and how she pulled off the look!
Rakul in Blue Saree
Rakul wore a soothing blue saree for the launch with silver work along with a sleeveless blouse. Her look was refreshing and bright, perfect to combat the summer heat. As for her hair and makeup, she stuck to the basics and kept it simple. The nude makeup and pink lip color added a pop of color to her look. The silver jhumkas added some shimmer and shine complementing the silver work on her saree.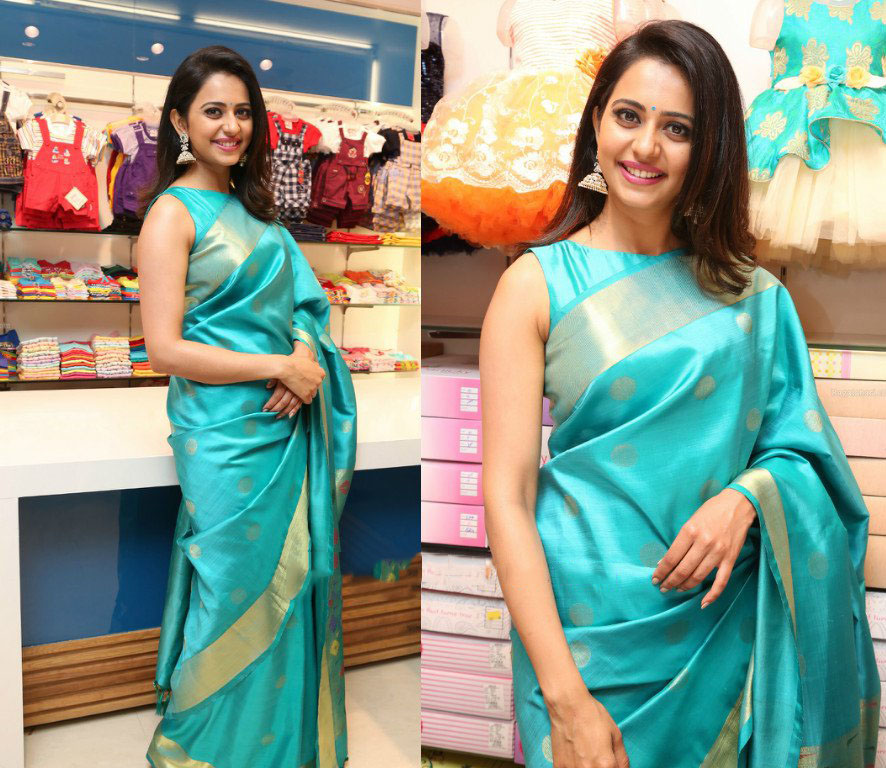 source: fashionlady.in
We loved her look, did you? We would love to hear your thoughts on this! Share your thoughts with us in the comments section!
If you like this post, spread the love by sharing it with your friends. Don't forget to subscribe to our website for the latest style update. Stay stylish!