Net sarees never go out of fashion. They come in many variations, and have evolved through the ages when it comes to styles and trends.There is no wonder Bollywood divas dazzle eveyone in Net Sarees. And what makes their Sarees more fantastic are the stunning blouse designs they wear with them.
But worry no more ladies! Here is our guide to teach you about the latest blouse designs for Net Sarees. So start dressing up like a diva in these amazing blouse patterns!
1. Match the Blouse Color with that of Saree
Simplicity is Beauty, and in this beautiful white Net Saree paired with a matching white high neck blouse, Deepika proves that! This blouse design is extremely elegant. The blouse neck design adds to the already pristine Net Saree.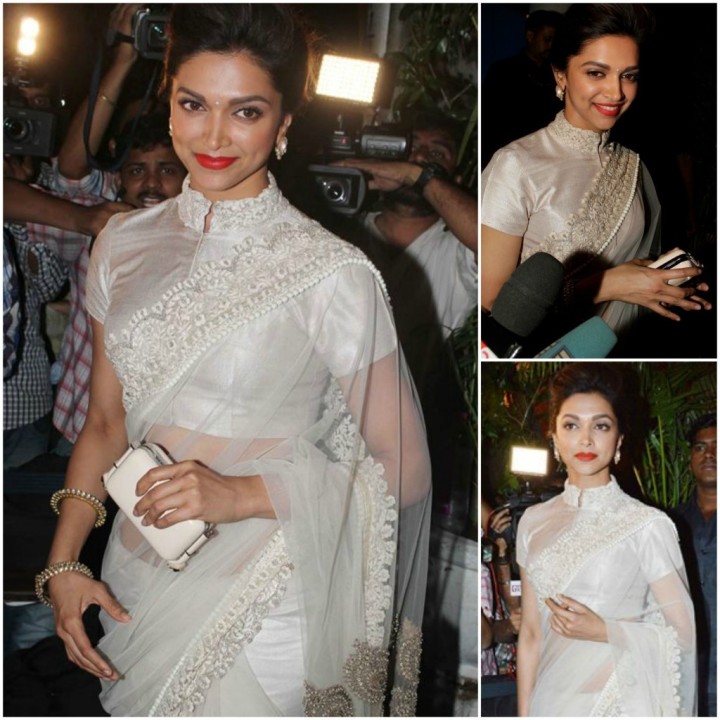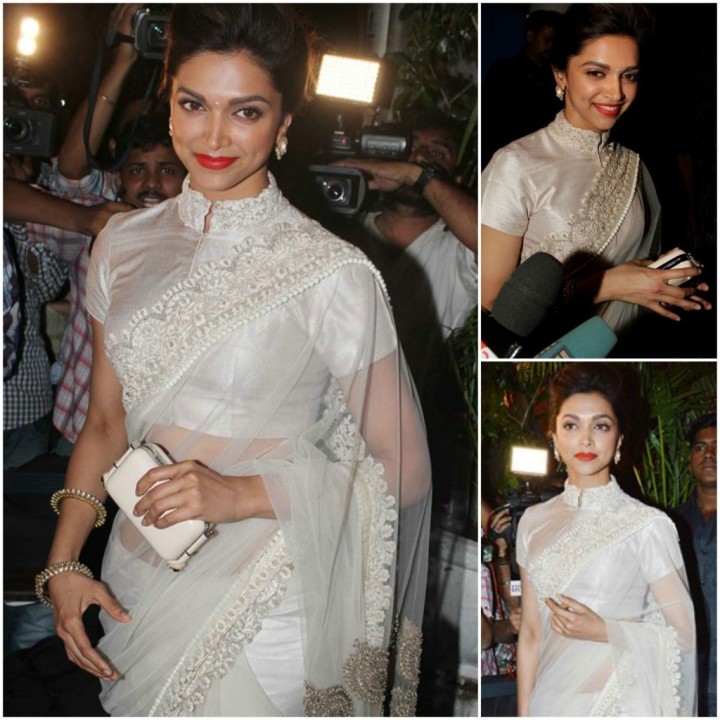 source: www.zakoopi.com
2. Embroidered Blouse
Embroidered Blouse with a net saree looks elegantly beautiful.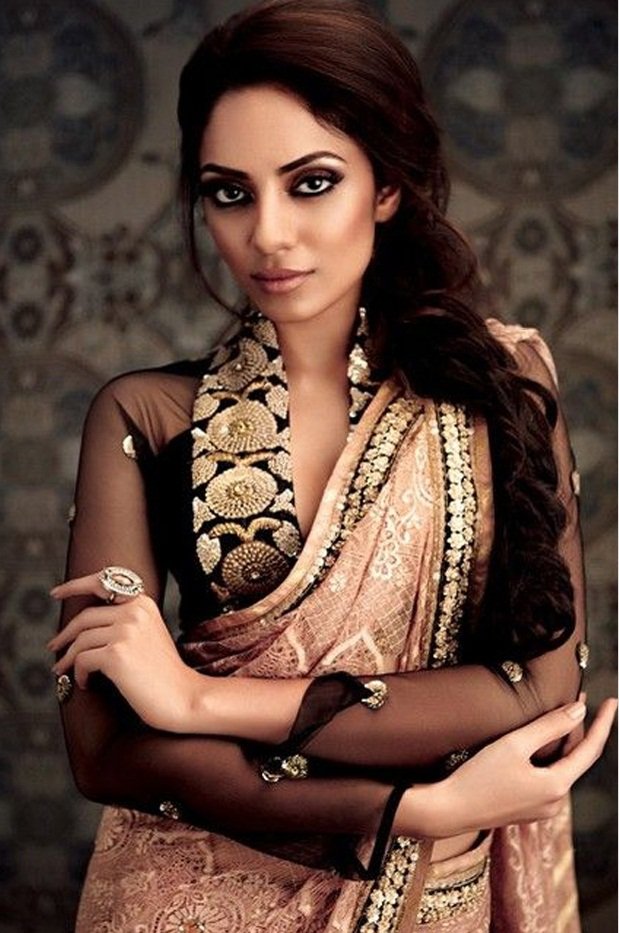 source: www.google.co.in
3.  Printed Blouse
Take your look to a whole new level of glamour by pairing your Net saree with a printed blouse. The Net Saree gives you ample opportunity to show off your blouse. Wear beautiful prints with simple Net Sarees and flaunt them. Take a look at this beautiful blouse with round neck.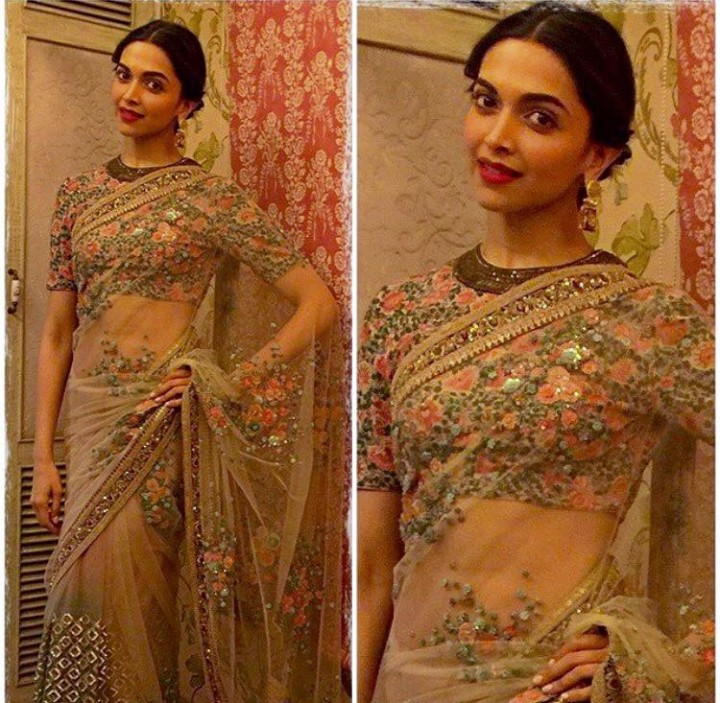 source: www.zakoopi.com
4. Sleeveless Blouse
Sonam Kapoor in this beautiful sleeveless blouse looks beautiful.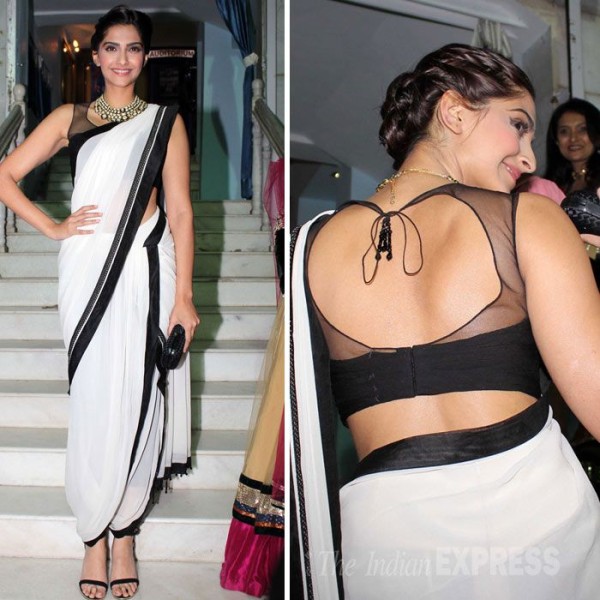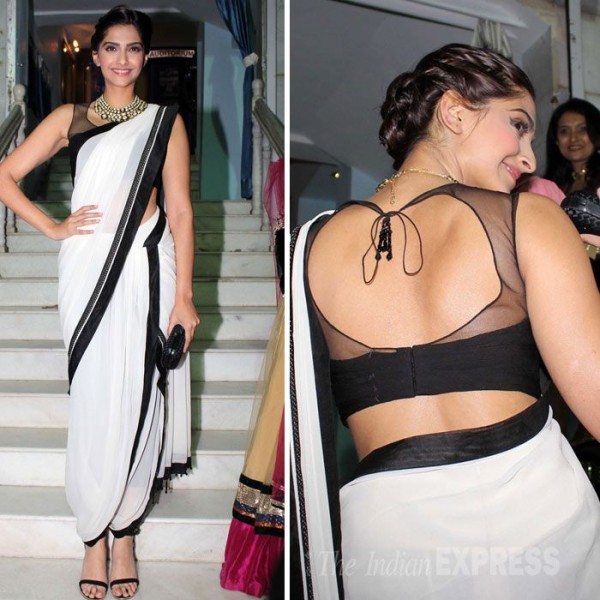 source: www.google.co.in
5. Try the U-Neck Blouse
There are a lot of simple saree blouse designs you can try. One of those styles would be a simple U neck blouse that matches the Saree you are going to be wearing. Just ensure that the blouse is a beautiful fit, and something you'd love to flaunt!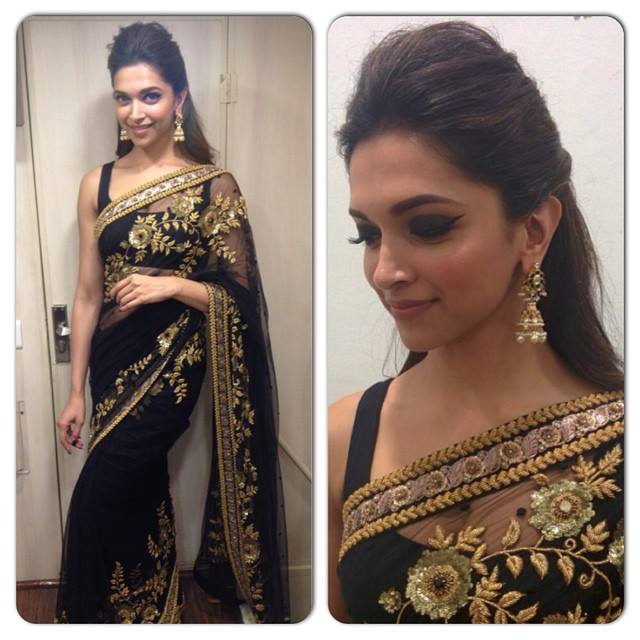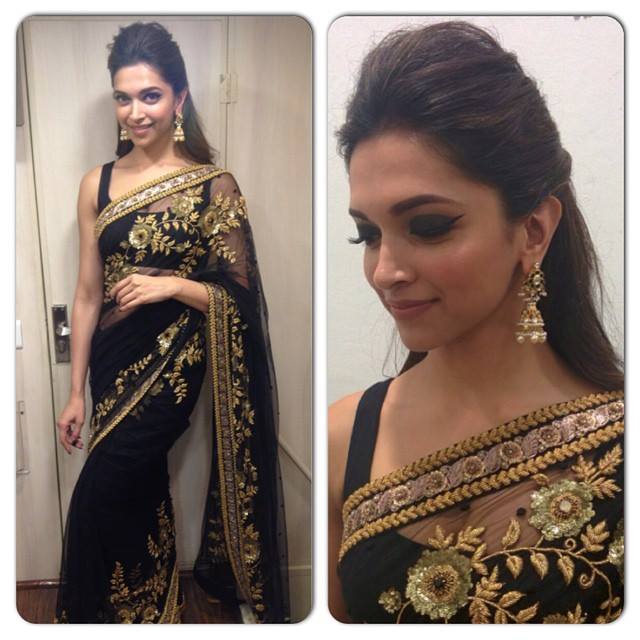 source: boutiquesarees.com
6.  Floral Prints Blouse
Floral Prints are so much in vogue right now. You have them on dresses and skirts, sarees, suits and lehengas, so why should blouses be left behind!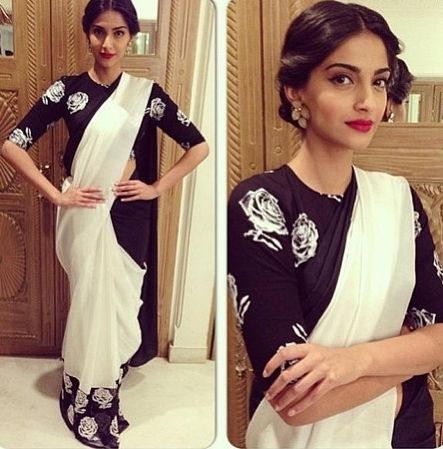 source: www.google.co.in
7. High Neck Blouse
High neck blouse adds a new charm to your personality. Be ready to grab a lot of eyeballs when you carry out this look with elan.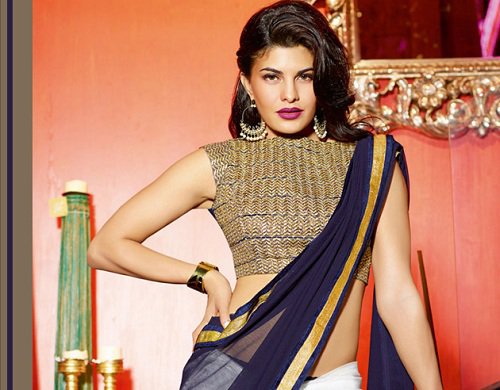 source: www.google.co.in
8. Mirror Work Blouse
Mirror work is back in fashion and what better way to use it than on your blouses! A perfect example of ethnic yet chic.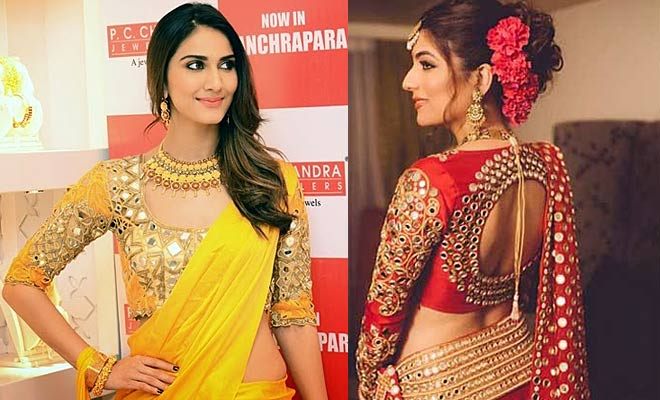 source: www.google.co.in
See how much difference a blouse design can make? Now that you know, take out all your old and new Net Sarees and revamp your look with a new, trendy blouse.
Thanks for reading. Follow us to stay updated with the latest fashion trends.