Underclothes can be a taboo to talk about in public. Not everyone is okay discussing their inner issues with other people. For all those women, this is their guide to know what kind of bra they should pick and for what occasion. Before we begin with the list, there are a few things that I would like you to know.
All bras come in four categories – padded & under-wired, padded but not wired, not padded but wired, and neither padded nor wired.
The trick is to choose one out of these four that suits your bosoms the best, and the best way to do that is to try one or more of each type before jumping to any kind of conclusions.
Also make sure you are wearing the right size. Studies show that 80% of women wear the wrong size all their lives. I'm sure you don't want to be in that population. This is exactly how you're supposed to measure your band and cup size. Don't be surprised if you've been wrong all along. It's a common misconception among many, like I said.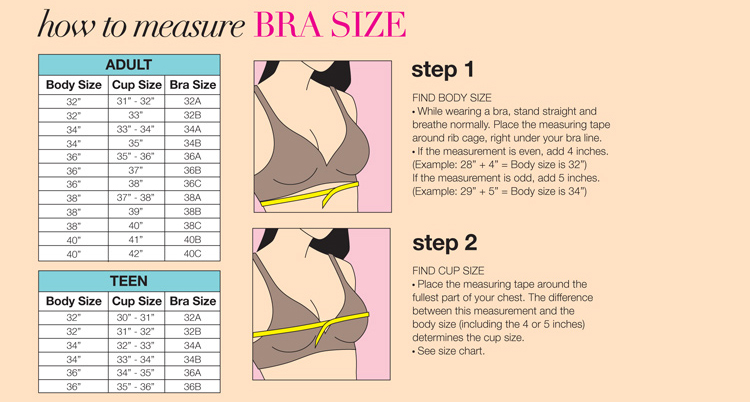 source: www.flickr.com
Let's begin with the list!
1. The Demi Bra
source: www.lystit.com
This is the basic bra for every occasion, or the everyday bra. Thus holding the title of "so popular". They come in numerous options, colors, designs and sizes. You can go for padded or non padded, as you like. They fit perfectly for most breast sizes and types.
2. The Push Up Bra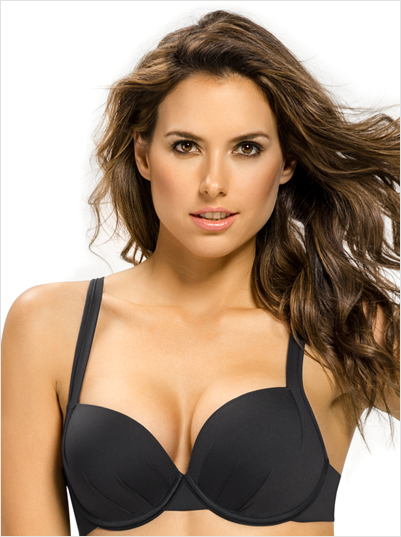 source: www.leonisa.com
The push up bra is to give that sexy look. It is padded by default and a little heavier on the below to support your breasts to create a gorgeous cleavage. It is a good option for those with smaller busts. Also, since it's padded, it might not be very comfortable to wear around all day long for those who are not used to wearing padded bras.
Tip: Look for a size bigger than your usual cup size.
3. The Full Cup Bra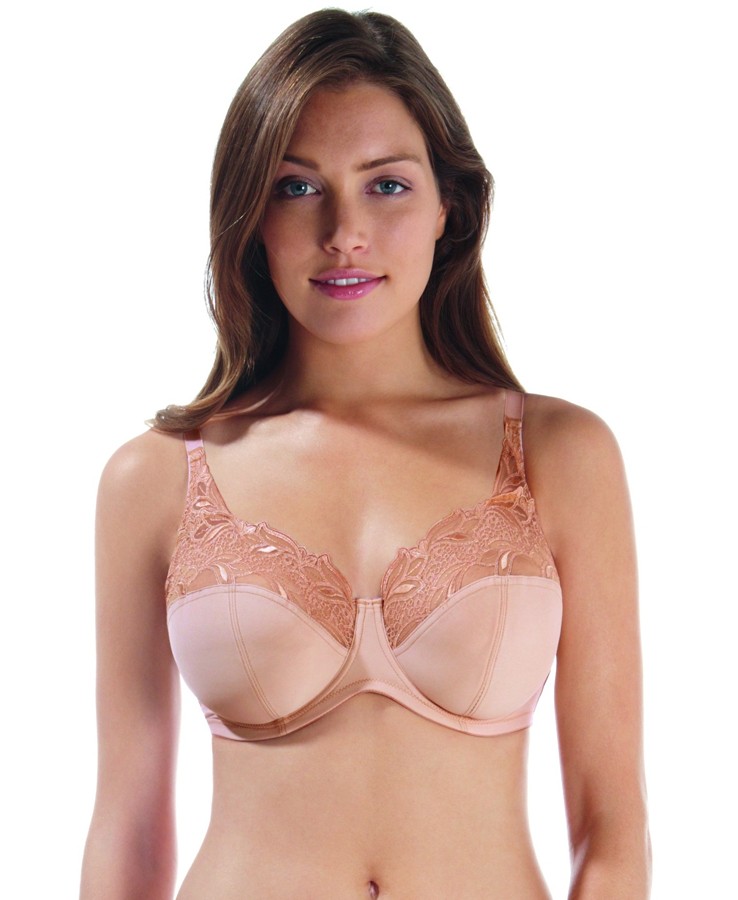 source: www.beaudamelingerie.co.uk
This is a little old school. This is for those women who look for support and nothing else. This is the bra that provides full coverage and maximum amount of support, thus perfect for the women with heavy bust. These again can have options of wiring and padding, however you prefer.
4. The Plunge Bra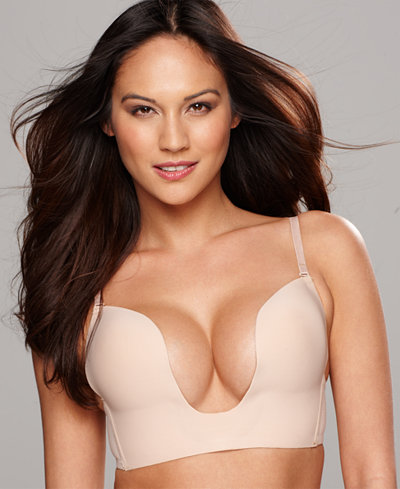 source: www.macys.com
This is perfect when you need to wear something that has a deeper or a wider neck. More often than not, you don't get much choice with these because they are worn occasionally and not everyday. They give a sensuous look by revealing and hiding just the right amount. What more does a woman need?
5. The Balconette Bra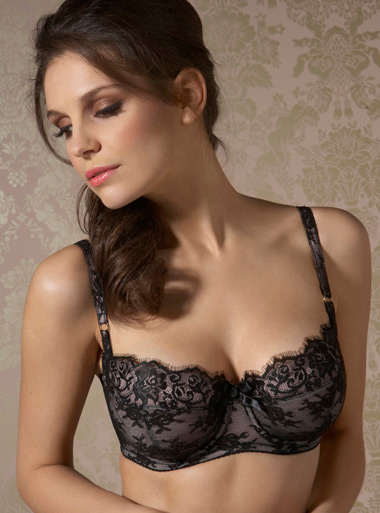 source: www.contentinjection.com
The balconette is a great option when you need to wear something with a wider neck, and not necessarily deep. The steps are wide apart to reveal a beautiful neckline. Also, if you have detachable steps, it is but a bonus. They are perfect for medium to large size breasts. They cover a large portion and provide a comforting support.