6. The Strapless Bra
The strapless bra is of three types.
1. Bandeau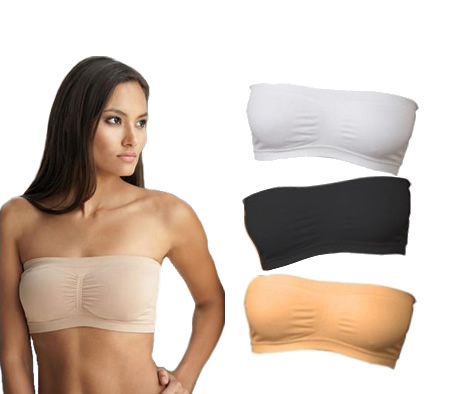 source: www.fenotion.com
The bandeau is a slip on. It does not have any hooks. It may or may not come in various designs and patterns, depending on your budget. It does not provide with the best shape and support, but it's workable if you are wearing it for the entire day. This should be your first choice if you're going for a day out or an all-day outfit. However, some might not go for it because of the fact that they might find it slipping off with every step you take. So, I would suggest you give it a try at home and if it fits perfectly, then go for it!
2. The Strapless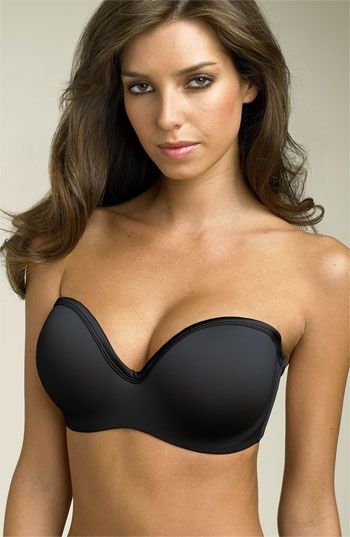 source: www.pinterest.com
Keep a few things in mind before buying the right strapless bra. You need to buy a size smaller than your usual band size (eg. if your size is 34B, then go for 32B). What makes the strapless bra special is its unique features. It must have silicon on its sides and most importantly must have three hooks instead of just two for better support. It is a misconception that detachable strap bras are the same as these strapless bras. It is just to alter the steps for different kinds of outfits.
3. The Stick On/Backless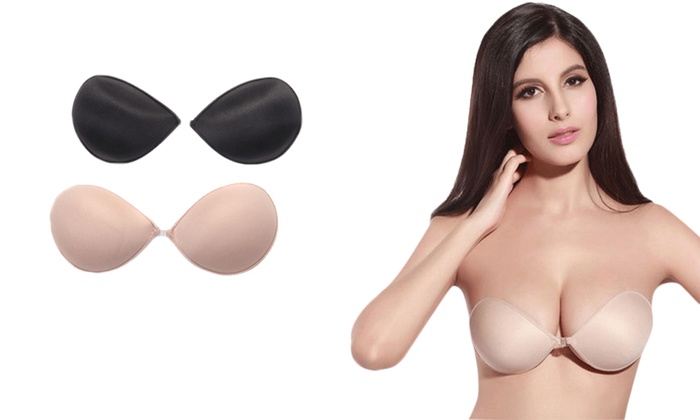 The stick-on or backless is not really a fine support system. These are mere cups with silicon on the inside. They stick to your breasts and help you when you need to wear deep back necks or backless tops/dress. These are made for dresses that don't have in-built cups and to make your bosoms look pretty.
7. The Minimiser Bra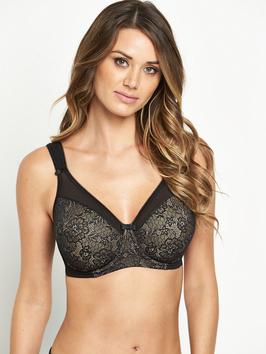 source: www.very.co.uk
The minimiser is the best friend for larger busts. If you are uncomfortable with your size, you can go for the minimiser and create a slimmer silhouette.  They give firm and full support, and don't come in padding in general.
8. The T Shirt Bra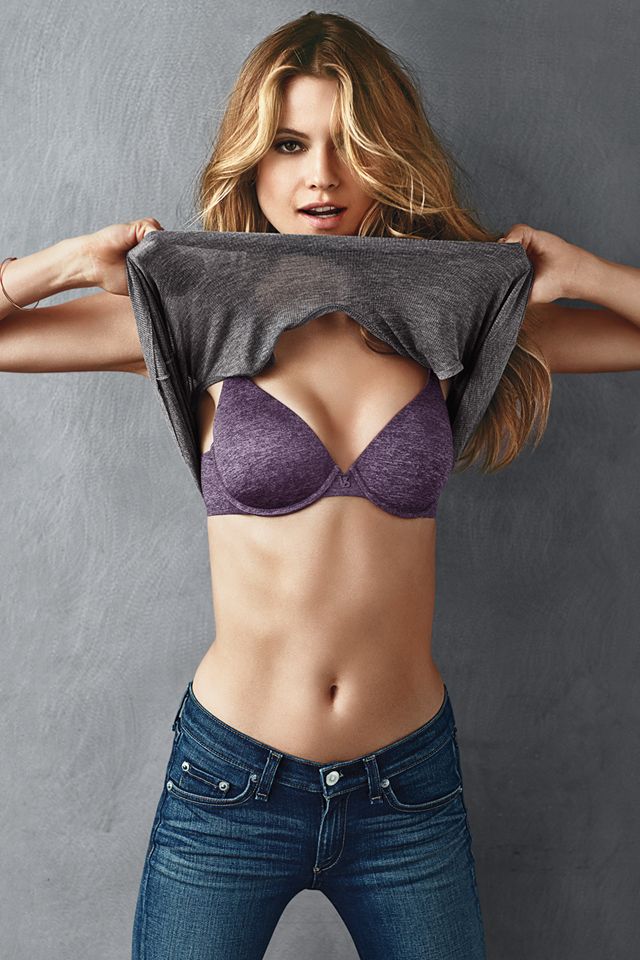 source: www.glamradar.com
Your favorite t-shirt has found its match! These are perfect for tight and sheer clothing. The nipple show and the wrong silhouette is the doom of everyday t-shirts, but with these it's all gone. You have a variety of options in patterns, colors and designs. You can also choose between wired or non-wired, whatever is comfortable for you.
9. The Sports Bra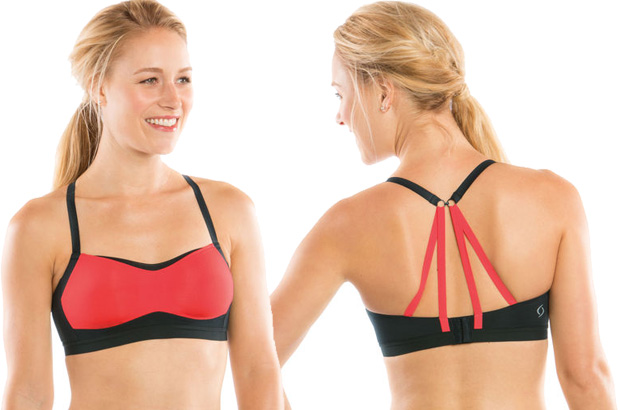 source: www.self.com
The sports bra is for when you go for gyming or for work out. There is no point of wearing sports bra inside your regular clothes. Unless you are a teenager, it must be your first choice when you start wearing bras for the first time.
10. The Maternity/Nursing Bra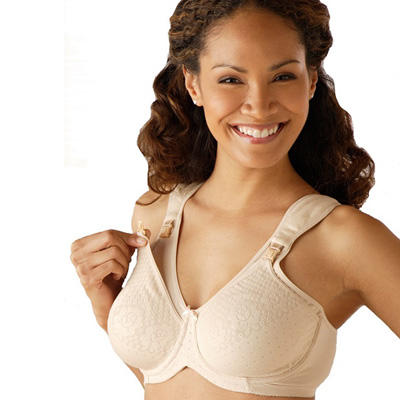 source: www.babycenter.com
It is made for the new mothers, who have to breast feed their new borns. This is to make their jobs easier and to give them the required support and comfort. They are non padded, but have the option of wiring and non wiring.
If you liked the article and found it useful, do share it and subscribe to our website. Thank you!