Boyfriend jeans have been stylish for a couple of years and they're still popular among girls. If you want to wear something other than skinny jeans, then boyfriend jeans might turn out to be your best friend.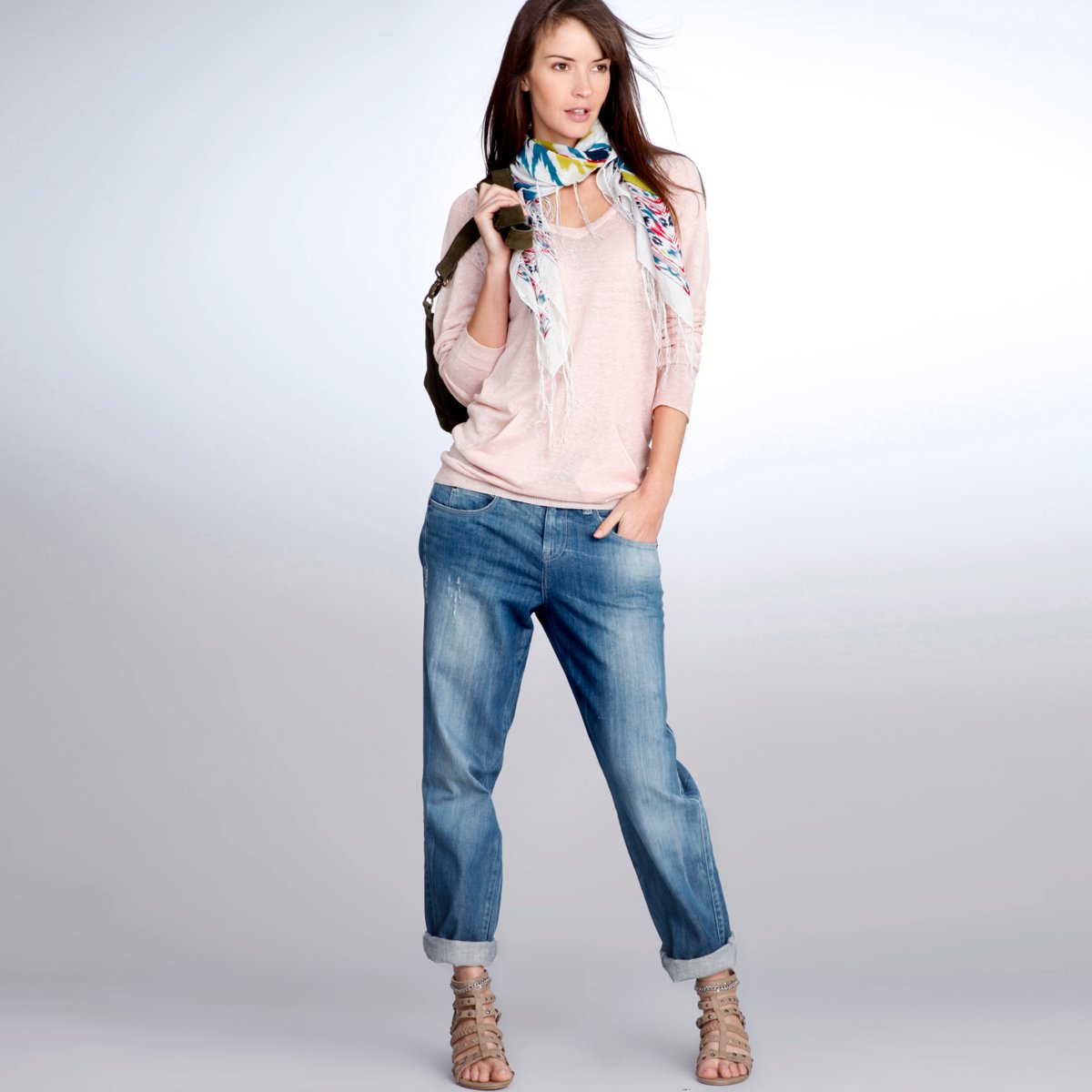 source: www.dallmac.com.br
Boyfriend jeans, in reality, mean wearing your boyfriend's obtained (or even stolen) jeans. Wearing these type of jeans has turned into a craze that is loved by all.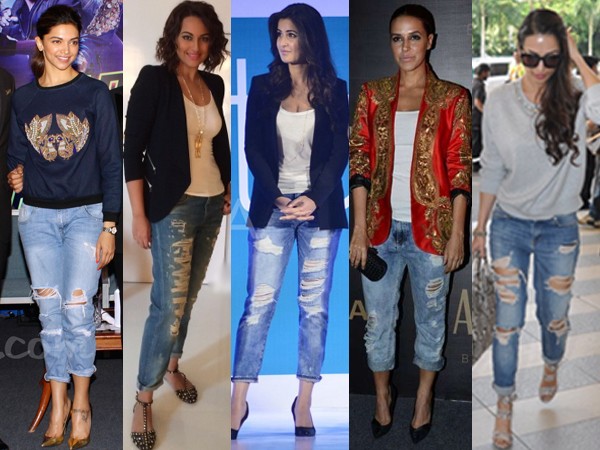 source: www.filmfare.com
As they're loose and baggy, these jeans can look exceptionally simple and messy. But when styled effectively, they look amazingly chic thus cool. Need to figure out how to rock this look ideally?
Here are some looks for your inspiration:
1. Major Blazer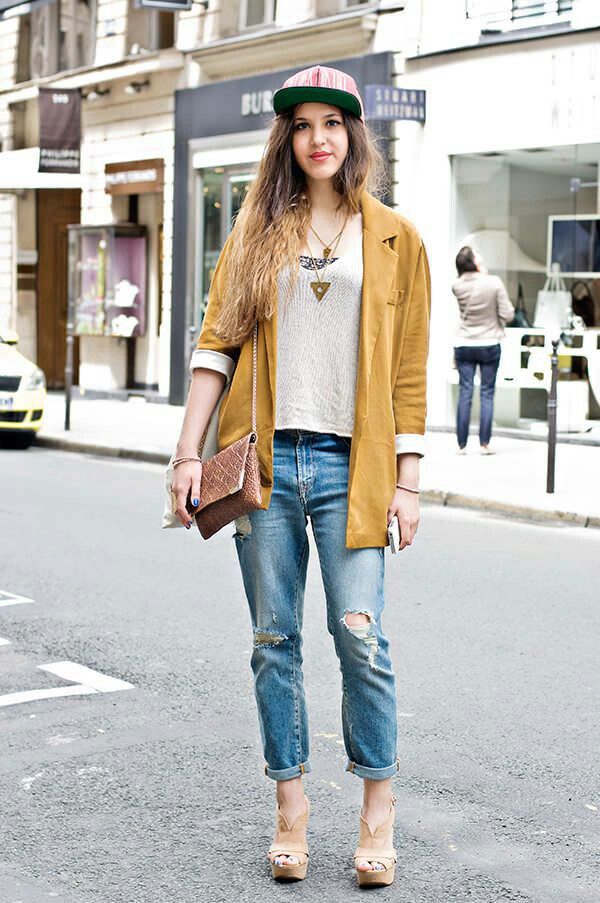 source: www.pinterest.com
You can style your boyfriend jeans with a chic blazer. They look great with an over-sized blazer but avoid size that is too bigger than yours. Pair your jeans with a fitted blazer, if you're short or curvy.
2. Clean as a Whistle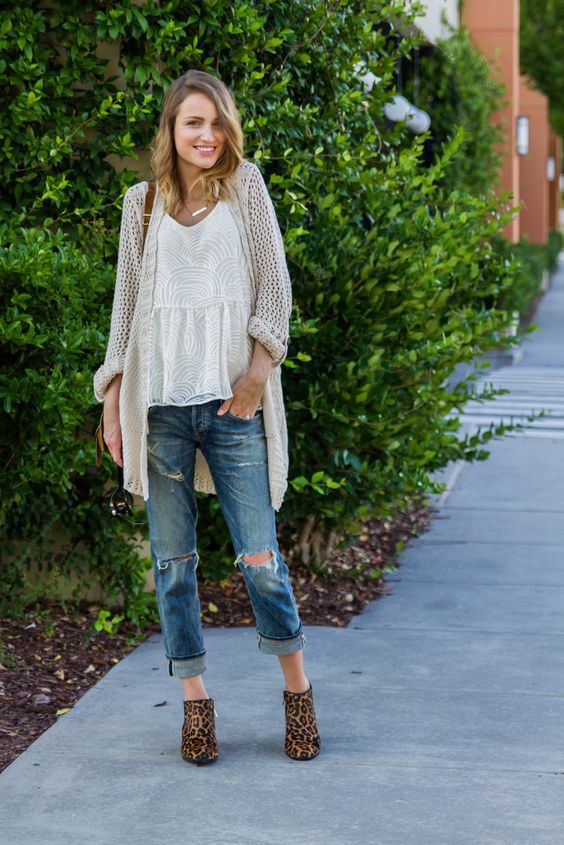 source: in.pinterest.com
Great for college or the weekends. SO chic.
3. No Sweat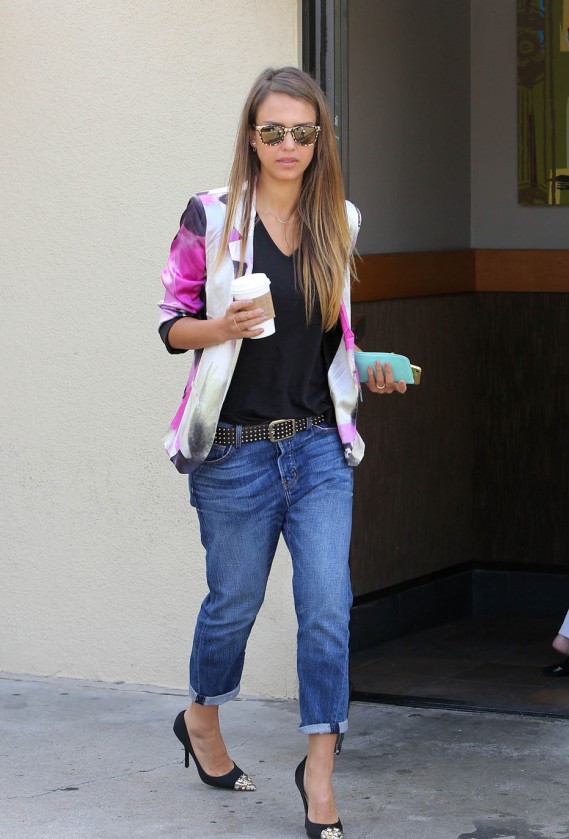 source: www.huffingtonpost.in
Pair something very fitted with your baggy jeans. Business on top, playtime on the bottom.
4. Leather Jacket Lover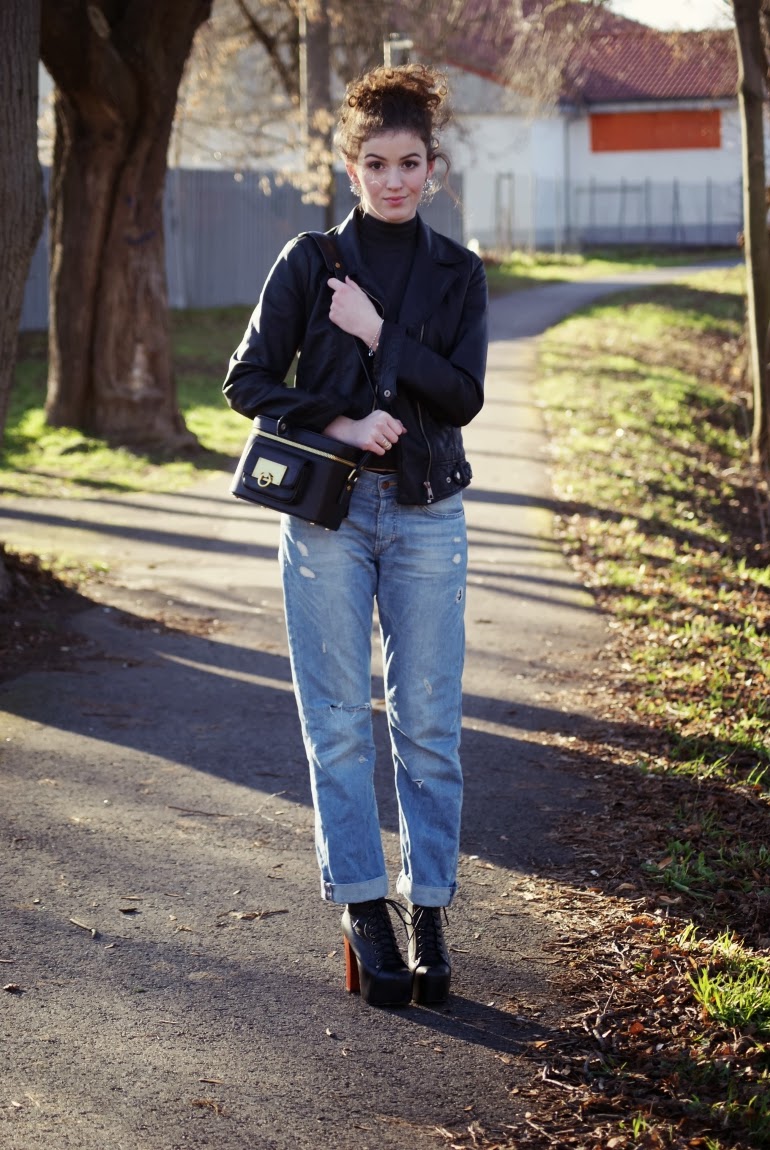 source: in.pinterest.com
Pair your boyfriend jeans with a cozy sweater and scarf. Perfect for a casual day out in winter season. Wear leather jacket with your boyfriend jeans to raise your style quotient in the dripping temperatures.
5. Tomboy Touch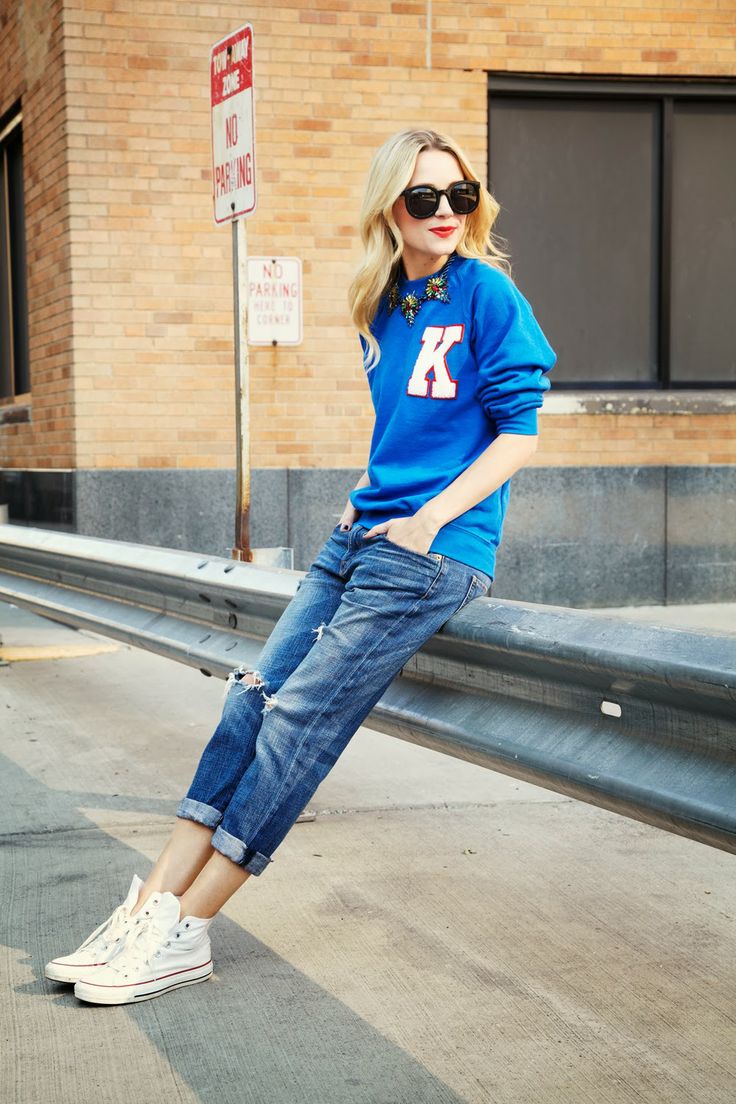 source: in.pinterest.com
Embrace your inner tomboy. Wear your boyfriend jeans with sneakers for a cool tomboy look.
You can add a feminine touch to your boyfriend jeans by wearing them with bright heels.
6. Jeans on Acid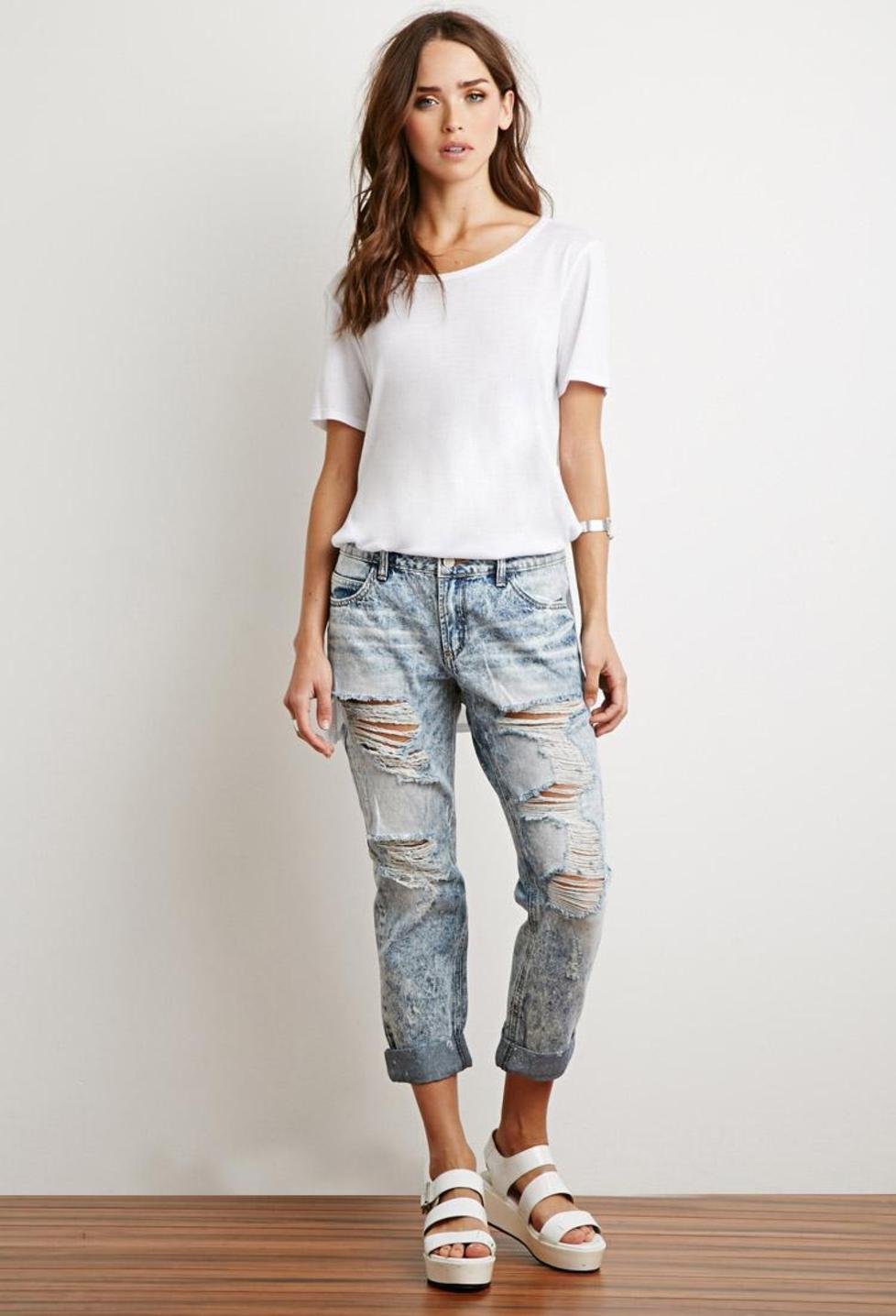 source: picvpic.com
Wear a less traditional dark wash. Try red lipstick, retro sunglasses, and strappy heels.
7. Long and Lean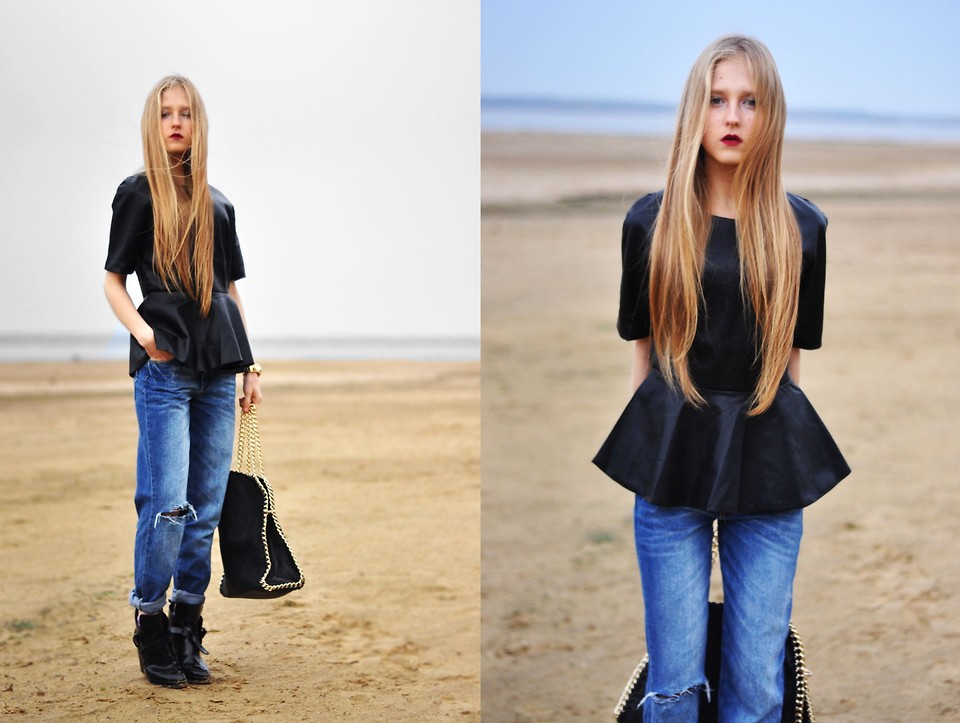 source: lookbook.nu
For a touch of glam, add a floral shirt or peplum top with a statement necklace to get a little fancy.
8. Perfectly Playful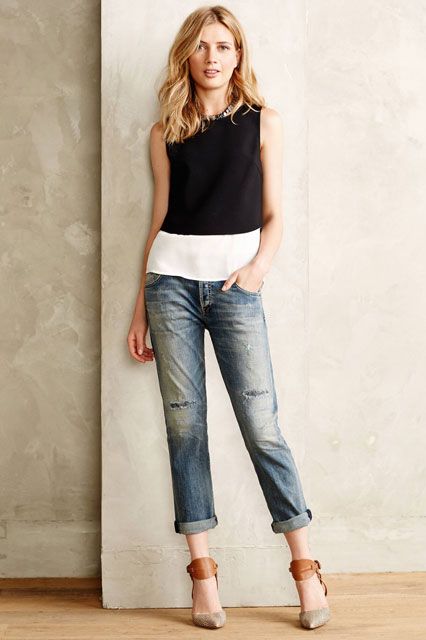 source: www.prettydesigns.com
Wear a plain slim tee, sandals, and aviators. Match made in heaven.
9. Boho Bang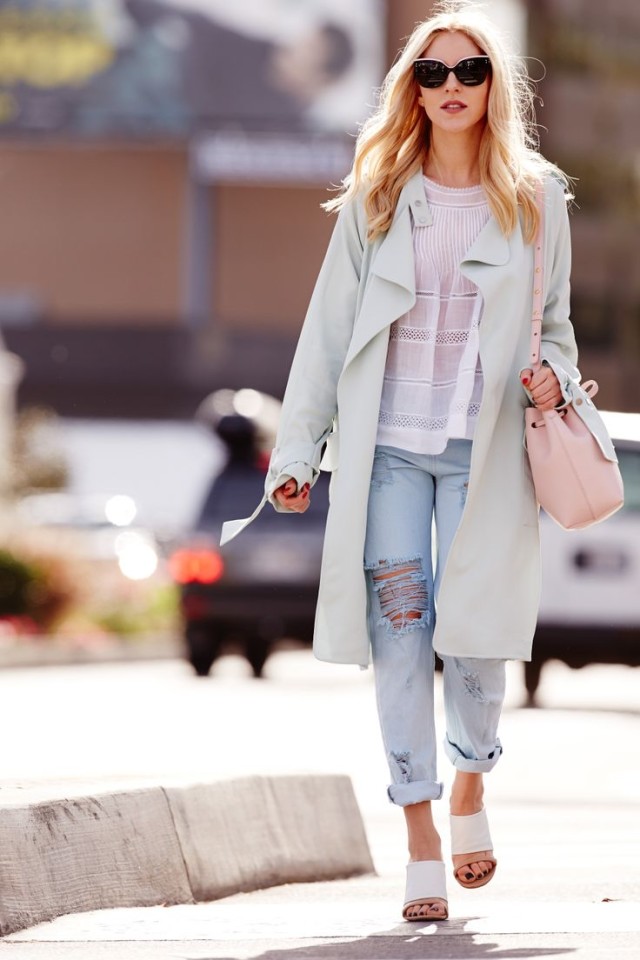 source: www.closetfulofclothes.com
Pair your jeans with a simple loose white tee and cardigan. Go super boho. Pair it with heels to make this look perfect.
10. Not-So-Close Crop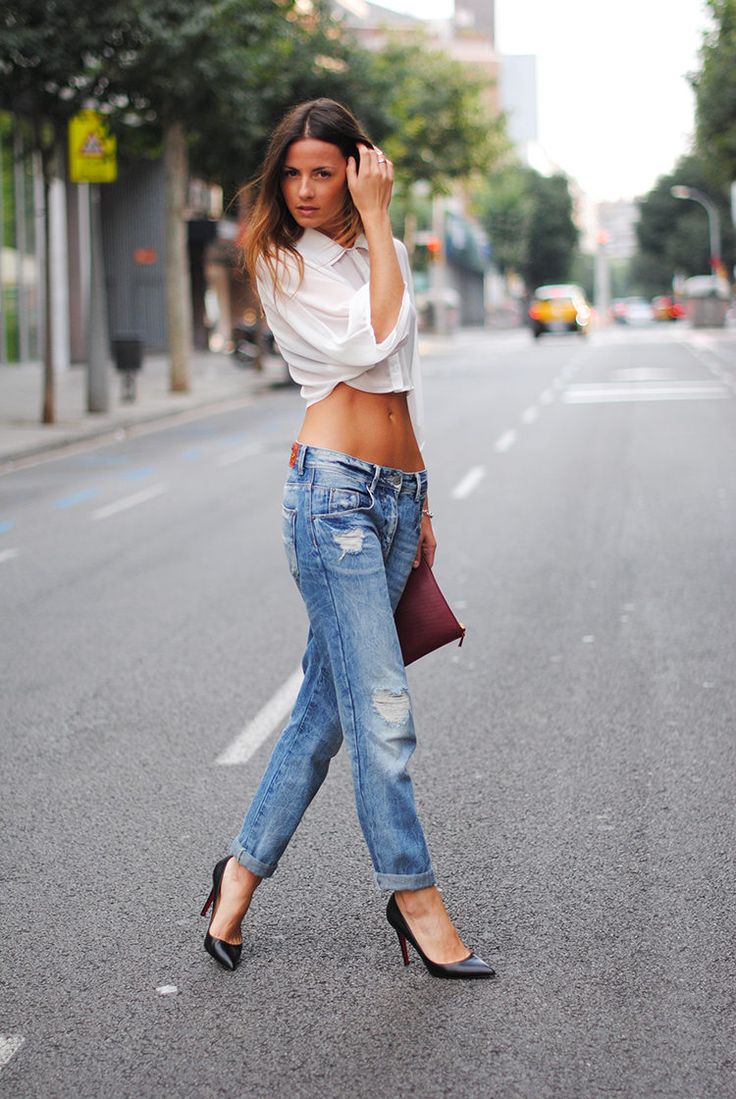 source: in.pinterest.com
Wear a cute crop top or a tight tank top with sneakers. Perfect for summer!
Or dress up by wearing high heels.
11. Striped shirts and boyfriend jeans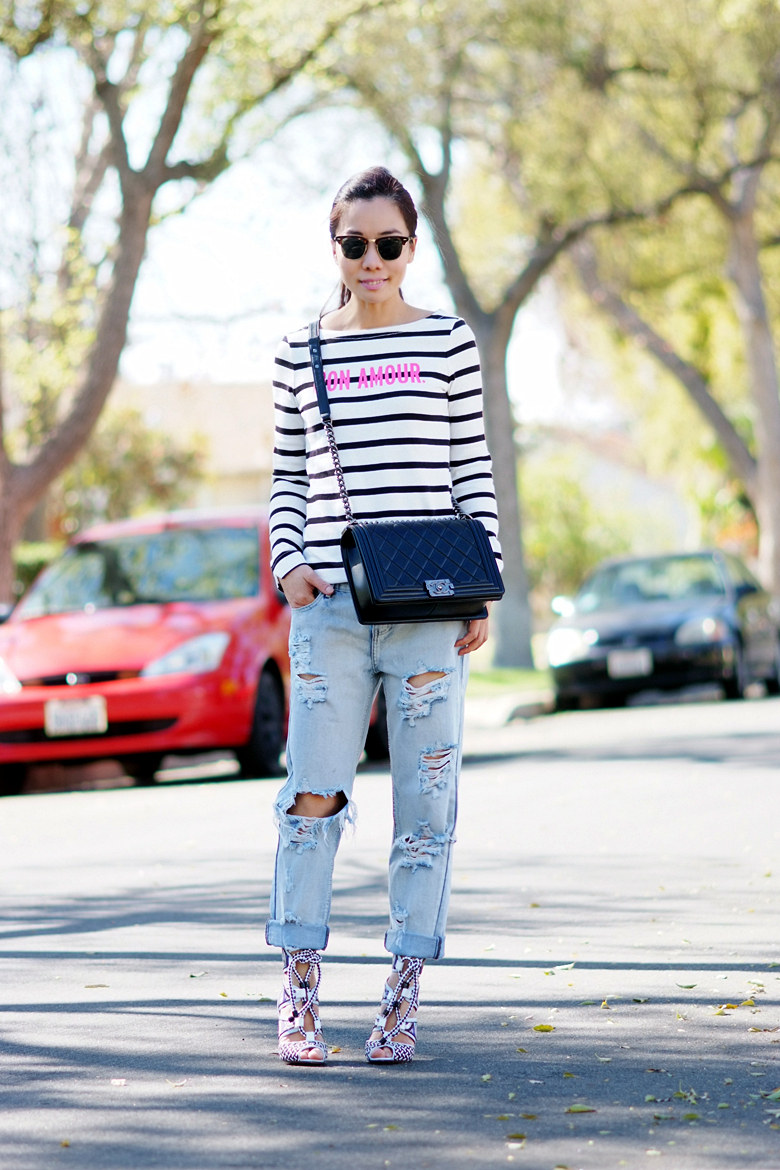 source: www.halliedaily.com
Wish to look glamorous? Add a bright belt, bag and statement necklace with your striped tee to rock the world.
12. High Waisted Jeans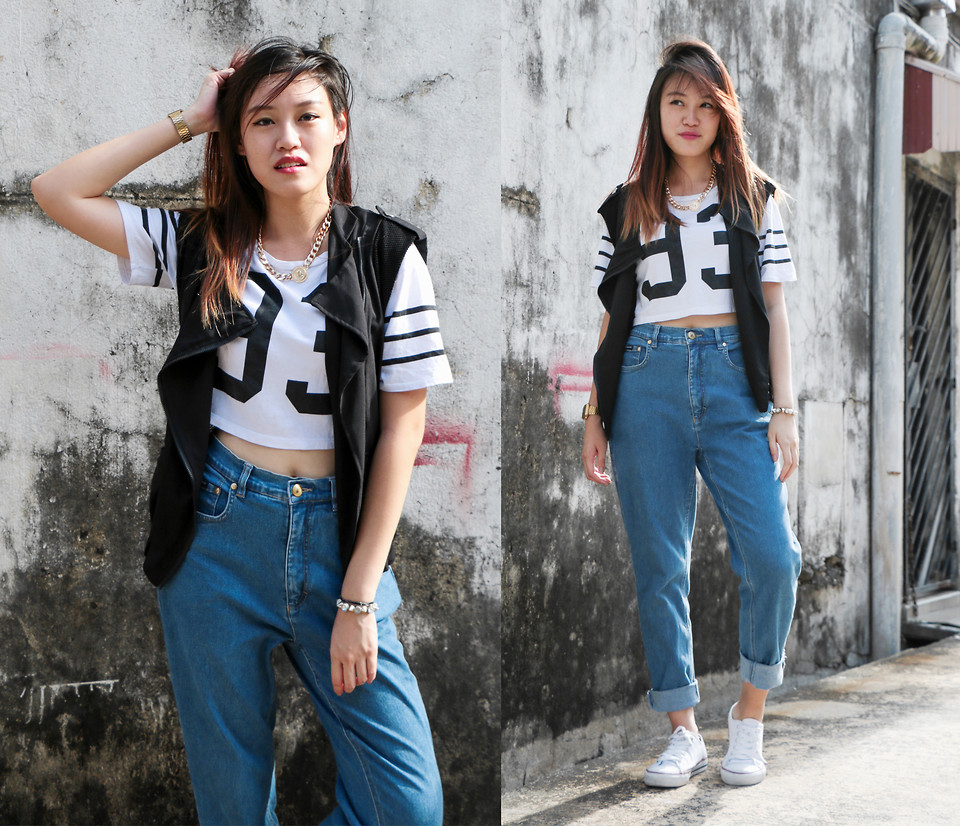 source: jeansam.com
High waisted boyfriend jeans look amazingly stylish. Wear high-on-fashion accessories with a black jacket and a tee to enhance your look and unleash your inner diva!
Thank you for reading.
Please share if you liked the article and do subscribe for our updates!