Earrings compliment every girls despite of their  age. They increases the beauty of  of a women.The market is flooded with varieties of stylish earrings. Each design must be a part of your jewelry box.However the most important aspect is to understand what goes well with you look.
The design  that you wore in your school days may not look good on you now. Likewise, as one grows older, diamonds and pearls must be the new investment.This article will guide you to try different designs of earring and match them with your outfit.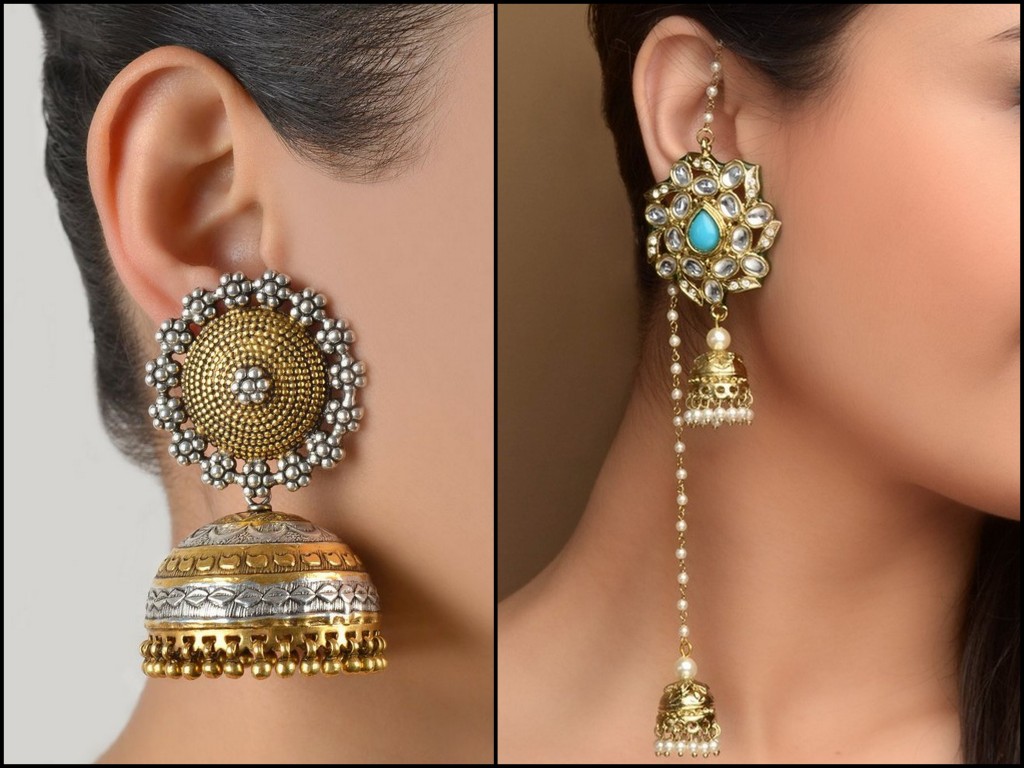 source: www.pinterest.com
Chandelier Earrings: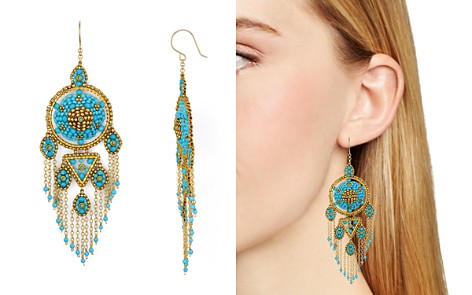 source: www.bloomingdales.com
It's a hit among young girls since it can be worn with any kind of clothes.This earring has level of branches and they hang out giving a chandelier appearance. It looks gorgeous even with open hairdo. Preferred mostly for ethnic-wear like  suits and anarkalis.  Goes well with simple western gowns and long skirts. Just one grand piece will be perfect for adding oodles of glamour to your appearance.
You can buy them  here. It will surely bring more class and oomph factor to your style quotient.
Hoop Earrings: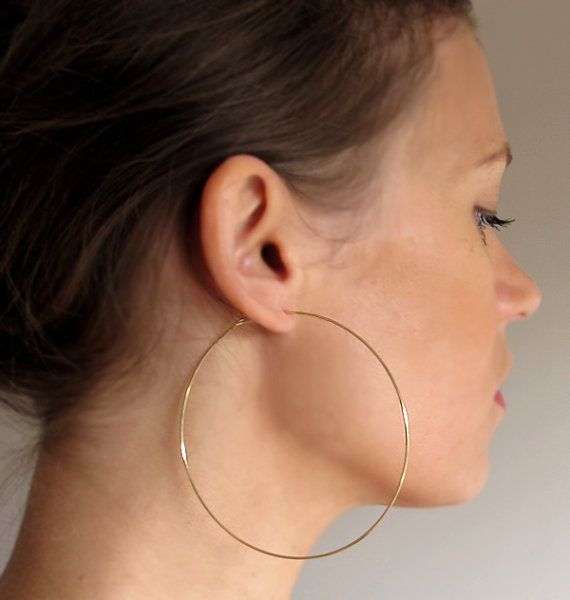 source: in.pinterest.com
Most common type of earrings worn my women. They are simple, elegant and a classic.It is generally circular in shape and hangs out from the earlobe. You will get square, oval shape too. Perfect for a beautiful solid color gown or a heavy embroidered sari. Opt for hoops specially when you're unsure of what to pair your outfit with.
Stud Earrings: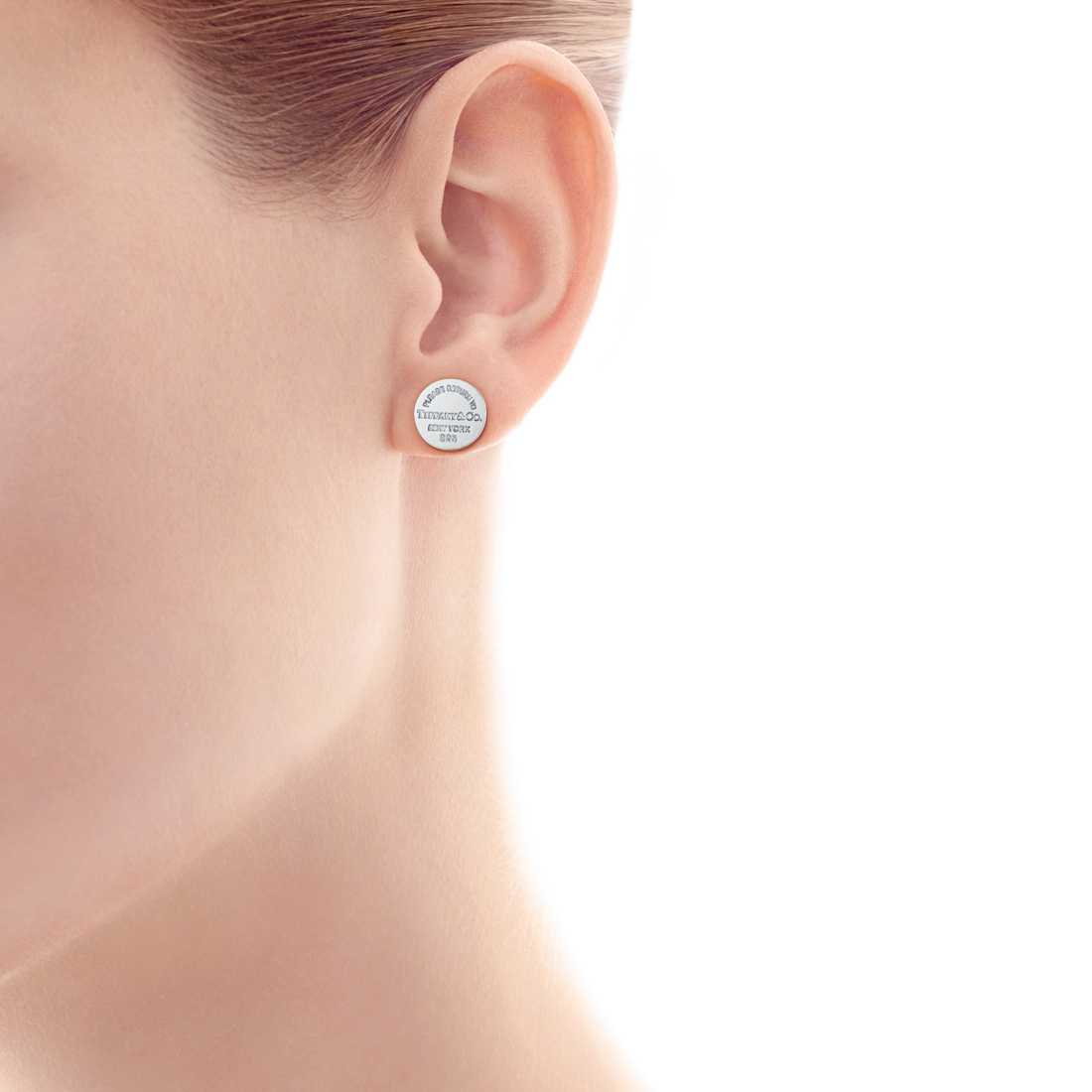 source: www.tiffany.co.uk
If you're a girl who likes minimalism, then a small pair of studs is going to be your forever piece. It has a single pearl to a simple diamond in the center or maybe a small cluster of stones. Stud just fits at the earlobe with a post at the back hence making you look stylish without being OTT.
 Filigree Earrings: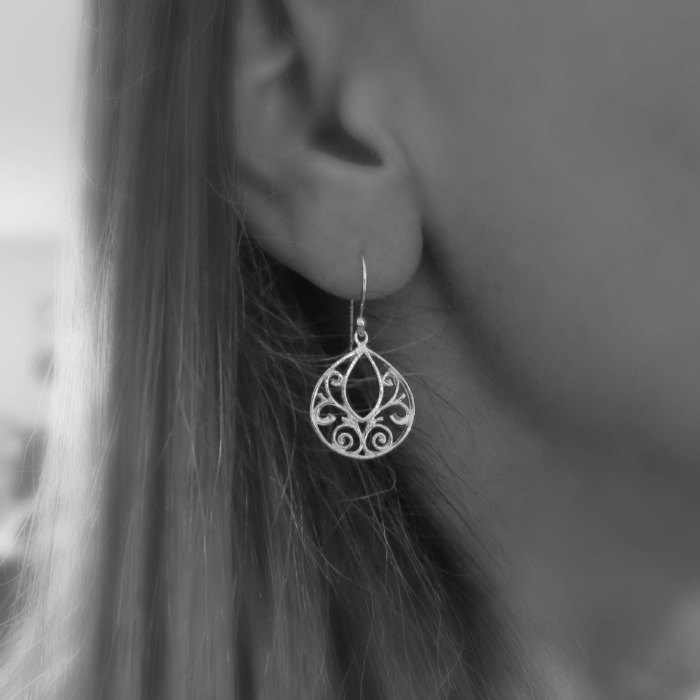 source: www.mahalo-spirit.com
This is so in trend, the extremely eye catching and fanciful pieces .The designs has delicate metalwork, usually of gold and silver. It has tiny beads or twisted threads, or both in combination. Best accessories for your maxi dresses or long skirts for sure. It also allows you to draw attention on your neck. Wear it with a deep neck top and denims and you are definitely a stunner at college.
Cuff Or Lobe Earrings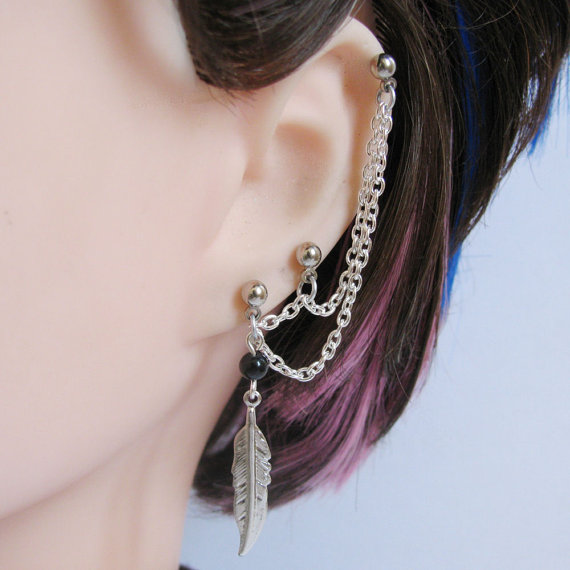 source: www.etsy.com
It was in craze few years back for all good reasons.  This style is definitely for girl who has the right attitude and love for accessories. Works with western as well as ethnic ensembles. It's a was false perception that you have to look gothic or have a boho style to carry off this trend. For a simple day to day college outfit to casual outings , it will look extremely smart. Opt for smaller studs for a perfect look.
Jhumkas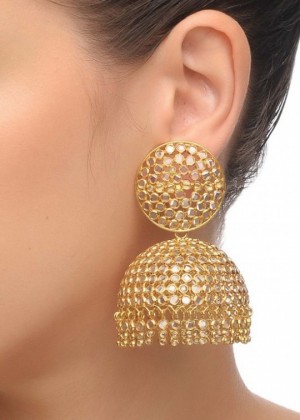 source: www.sweetcouch.com
Jhumkas are bollywoood divas best friend. From red carpet to iconic movies, all the leading ladies of Bollywood has worn heavy jhumkas. Specially actresses Sonakshi Sinha and Vidya Balan  has been spotted wearing lovely jhumkas on numerous occasions.The reason being, it blends with every type of outfit when you want to oomph up your appearance. We've suggested few such pieces below  that you can carry without a second thought. With a casual kurti and leggings it can instantly uplift your look.
Chand Balis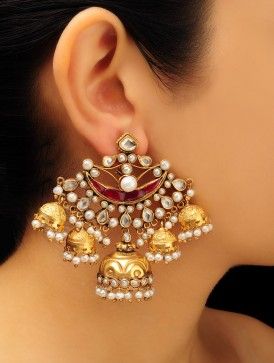 source: www.sweetcouch.com
The huge popularity of Chand Balis occur after the relsease of  Ram-Leela.  Deepika Padukone's  looks elegant than ever in those chandbalis.Taditionally Chand Balis have  semi circular edges and the crescent. It's a must have for those tiny functions or family marriages that you'll be attending.
Don't be afraid to experiment with different types of looks and designs. Make your own style statement.For more such fashion articles subscribe FashioPro.
Thank You