Selecting an outfit for work can be a tedious process and then, there are accessories to select as well. While you pick an earring style, it is important that it should be appropriate for the workplace so that it makes you look stylish and trendy. This post will take you through 10 tips that will help you select the perfect pair of earrings to work.
1. Face Shape
The first thing that you need to keep in mind while selecting earrings is the shape of your face. Well, that's because it will accentuate your features and make you look better. Some of the basic face shapes are as follows:
Oval: An oval shaped face is versatile and that's why any earring would look good.
Square: For a square-shaped face avoid wearing square ones.
Round: A round face can be complimented by wearing earrings with a slight drop or larger ones.
Triangle: A triangular shaped face will look good with round ones.
Heart: A heart-shaped face looks good with teardrop ones.

2. Earring's Size
The next thing that you should pay attention to is the size of the earrings. A pair of earrings that are far too long or too bling won't be considered appropriate for work. Always go in for a pair which isn't bigger than your ear lobe. This way, you will be on the right track while selecting earrings.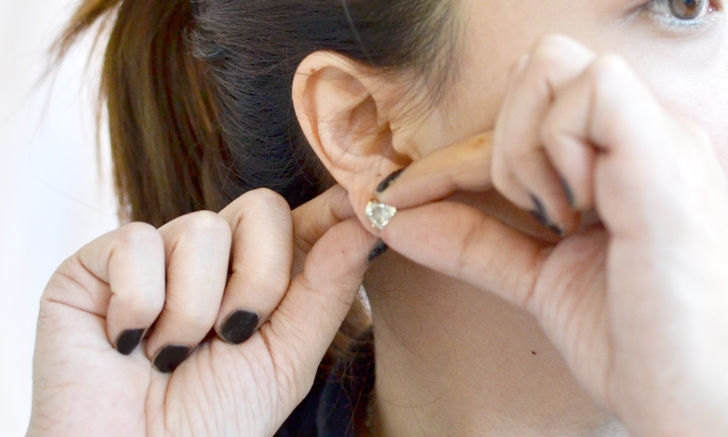 source: lesson.website
3. Say No to Long Earrings
Anything too long will be considered inappropriate as it will attract a lot of attention. Another reason why they are a big no-no is because they tend to make a lot of noise. So, big hoops, jhumkas, and long dangling ones are not office appropriate.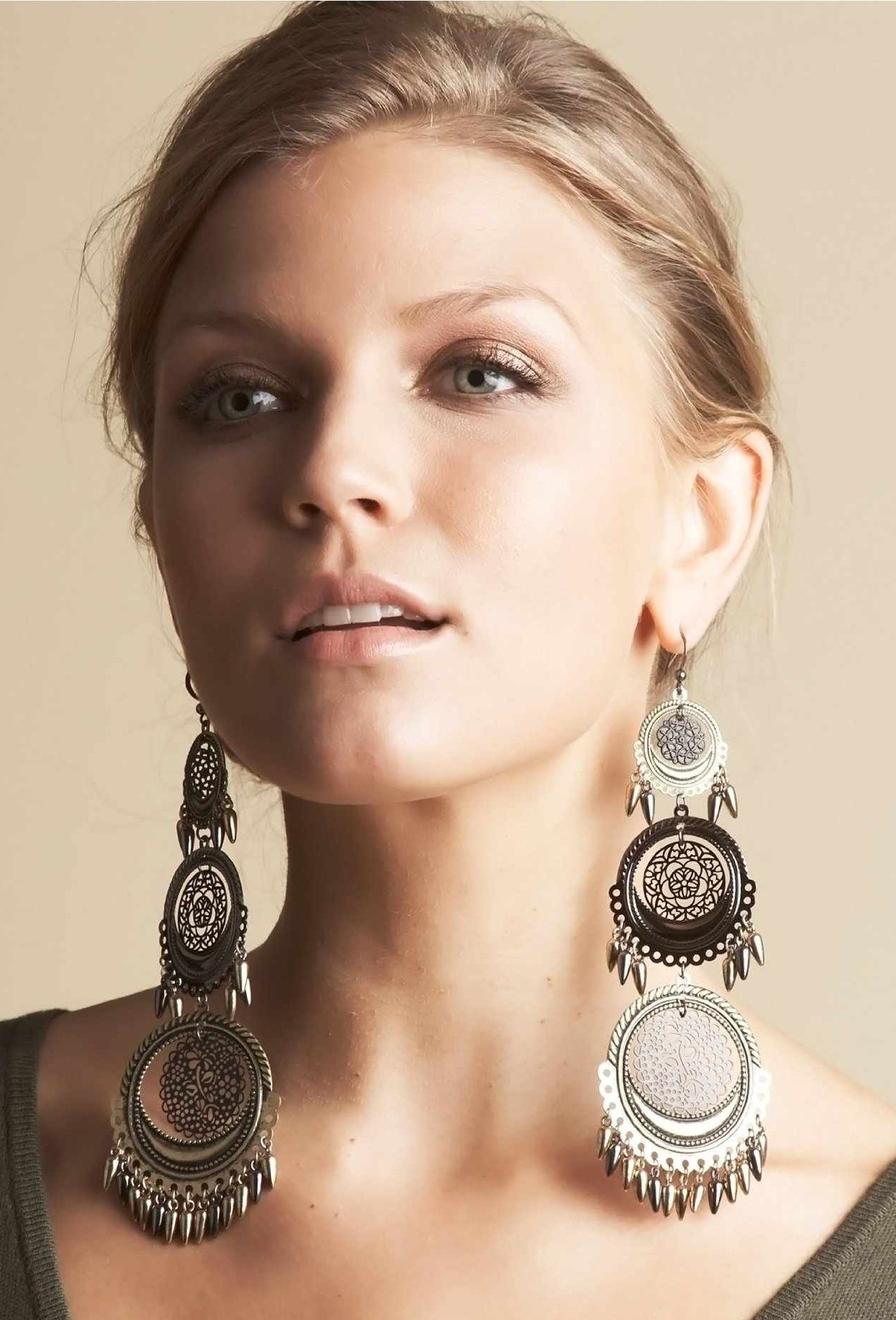 source: celebrity.wikia.com
4. Classic Designs
The safest option when it comes to picking out accessories is to always bank on classic designs as they will never fail you. They are called 'classics' for a good reason. Teardrop, small silver and gold earrings, or a pair of diamond studs are a perfect option.
source: polyvore.com
5. Pop of Color
It won't hurt to add some color to your ensemble even if you are going to the office. Keep in mind that neon yellow and pink won't be appropriate but as long as it is not over the top. Do add a pop of color to your outfit.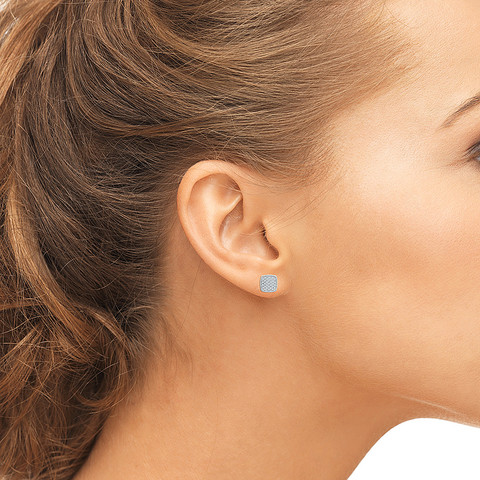 source: radiantbay.com
6. Control the Bling
Well, bling is in when you are going out on a date or for a girl's night out but it isn't the perfect option at work. So, go in for something which is considered a little more conservative instead and leave the bling for later.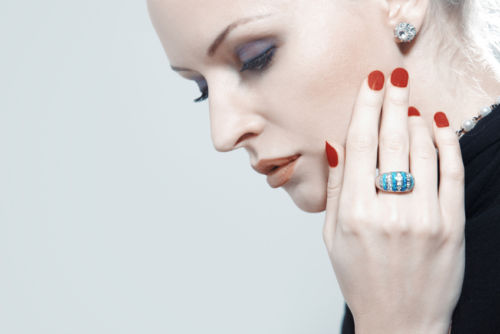 source: ebay.com
7. Go Gold or Silver
Another option that you can almost always bank on gold or silver studs. It is visually appealing, easy to wear, and there are a lot of styles to choose from making it an excellent option.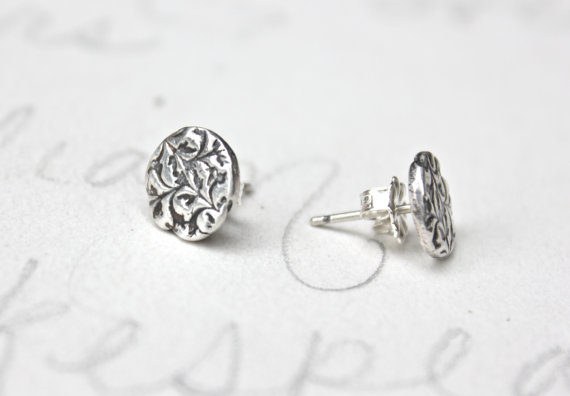 source: ebay.co.uk
8. Flat Earring
Flat earrings are cool to look at and are hassle free. You can try out this type of earrings with small hoops.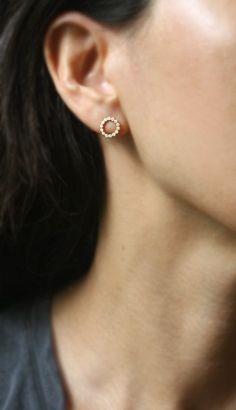 source: pinterest.com
9. Stones
Diamonds, emeralds, sapphires, and rubies are some of the many choices that you can select from. They can add color to your attire and make you look chic.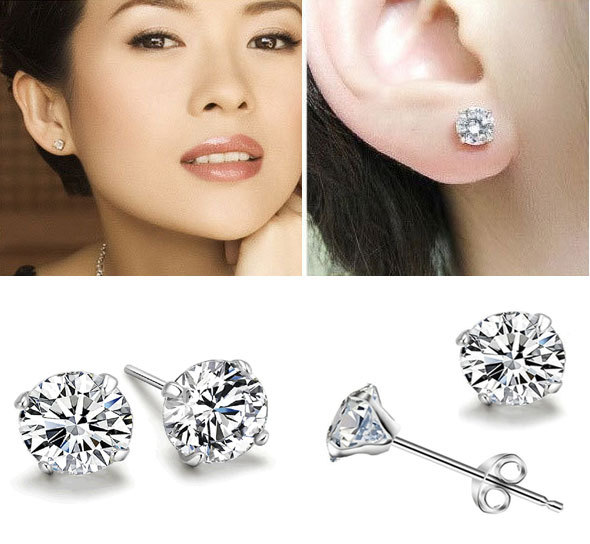 source: aliexpress.com
10. Must Match
One of the most important points that you must keep in mind is that all your accessories must match or at least blend in well together. Your watch, necklace, and ring/rings should match with the earrings.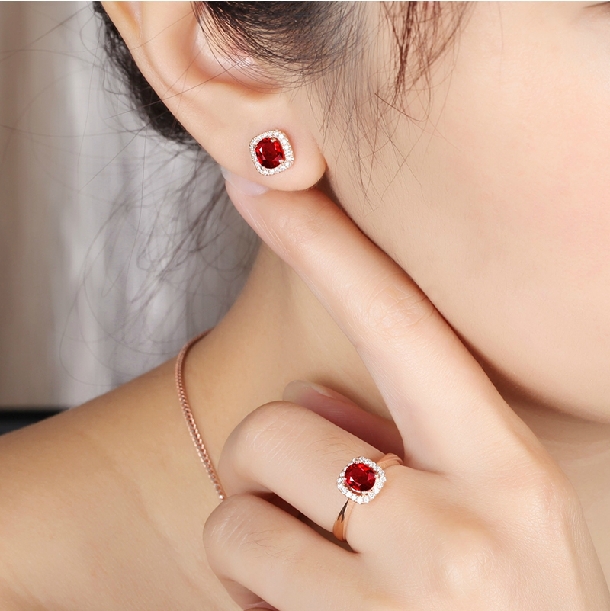 source: aliexpress.com