Kareena Kapoor is one of the popular celebrities in B-Town. Recently, she wore a white Tarun Tahiliani outfit at the Pride of India summit. Let's take a closer look at the ensemble that she wore at the event.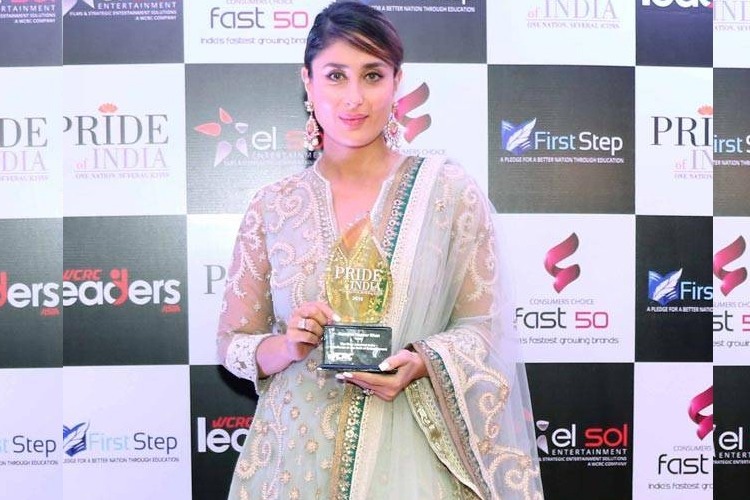 source: twitter.com
Kareena's Look
One thing is for sure, Kareena looked angelic in her outfit and nothing less than a princess. The dress gave her a royal look with the intricate work and embellishments which looked like it was tailor made to suit her charm and grace.
A pair of Amrapali earrings was the perfect match for her elegant ensemble. As for her makeup, it was natural with some pink lip color that accentuated her natural good looks. Her hair was tied in a neat pony tail and her smile said it all.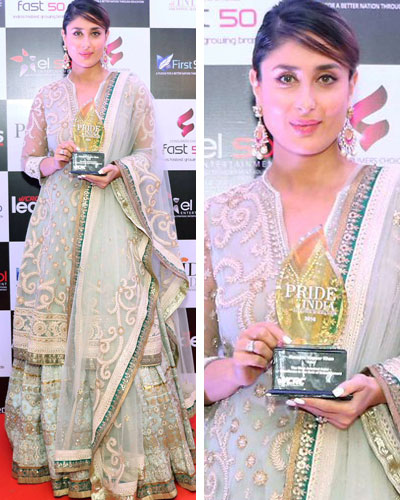 Team FashionPro can't wait for the next movie that she is going to star in! But it is going to be worth the wait.
If you liked the article, please share it with your friends. Thank you!