We can't get enough of the fabulous Sushmita Sen. Recently, she was one of the judges for the Miss Universe competition. She looked stunning at the event and well… this fashionista has captured the attention as well as the imagination of fashion lovers. The best way to show your love is to wear something extremely fashionable. This is precisely what our much loved celebrity did recently. She walked the ramp, as the showstopper, for Sashi Vangapalli during Fashion Week. Let's take a look at the outfit she wore that has set everyone buzzing about it. Happy reading!
Sushmita's Look
At Fashionweek, Sush wore a beautifully crafted purple bodice with an asymmetical tail. The intricate details on the dress spoke volumes about the craftsmanship of the dress. It looked more like a work and the fashionista completely owned the look and killed it as the showstopper! Here are a few pictures that will definitely take your breath away, for sure!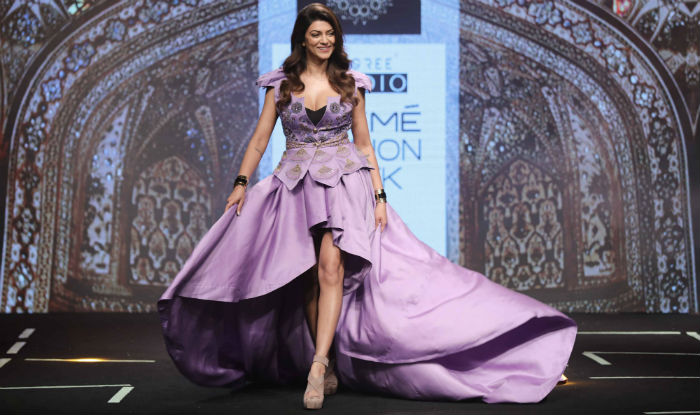 source: fashionlady.com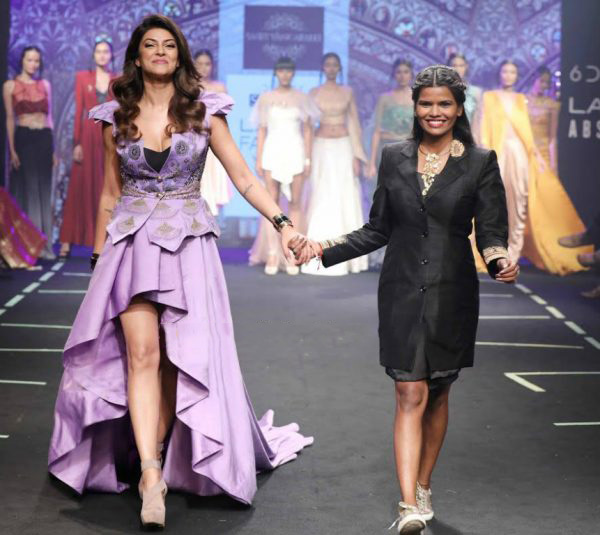 source: fashionlady.com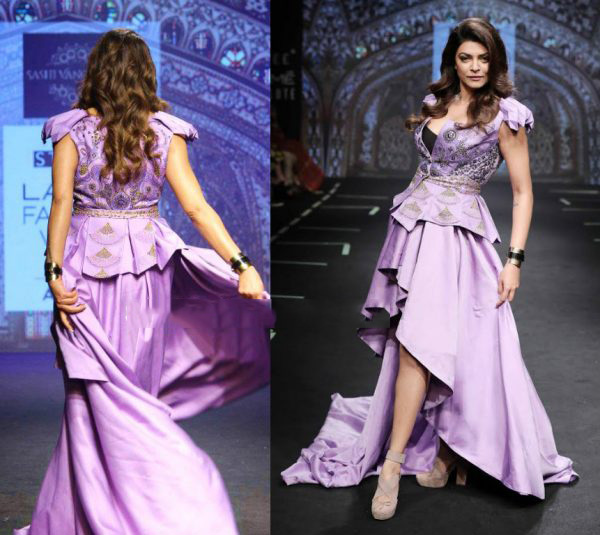 source: fashionlady.com
If you like this article, spread the love by sharing it with your friends. Don't forget to subscribe to our website for the latest style updates. Stay stylish!