Sonam Kapoor has done it again! She has swept us away with her mind-blowing outfit that she wore at the BFI London Film Festival. The Kapoor family was at the event to support Mr Kapoor Jr. And yes, the fashionista was able to catch everyone's attention with her look, as always. Let's take a closer look at the outfit she wore.
Sonam Kapoor's Look
To begin with, Sonam selected a Ralph and Russo outfit. The last time she made a really bold high-end fashion statement was during Cannes wearing another creation created by the duo. The midnight blue dress with lace and mesh was absolutely gorgeous and drool worthy. Its attention to detail made it all the more beautiful and there was an element of surprise that was all the more alluring.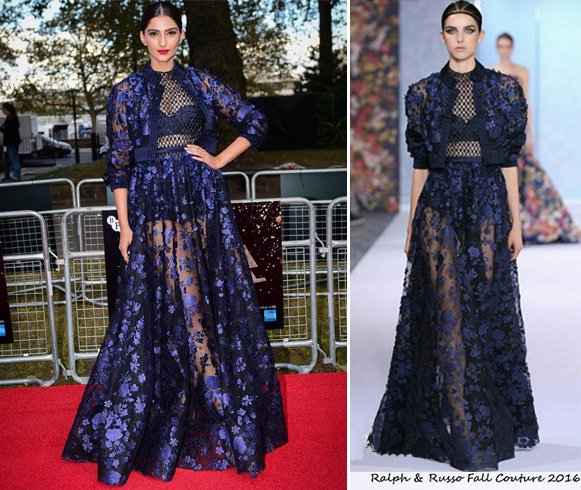 source: fashionlady.in
The fashionista flaunted her lovely long legs in the dress that was covered in flowers. The jacket which was a part of the dress and added to its wow-factor.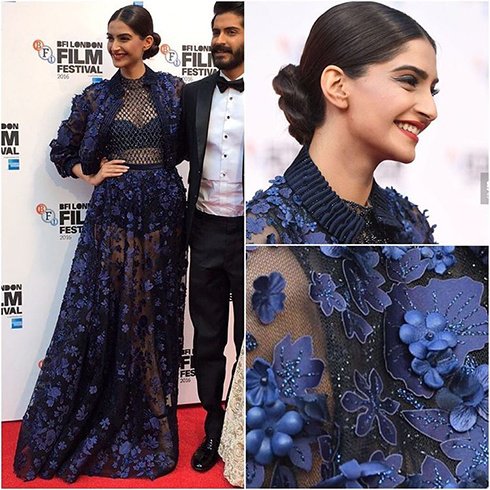 source: fashionlady.in
As for her hair and makeup, the pretty lady's hair was tied in a bun. Her makeup was spot on, her deep red lipstick, and her winged eyelashes added to the drama, which is so Sonam! Did you love her look as much as we do? Share your thoughts with us by posting in the comments section.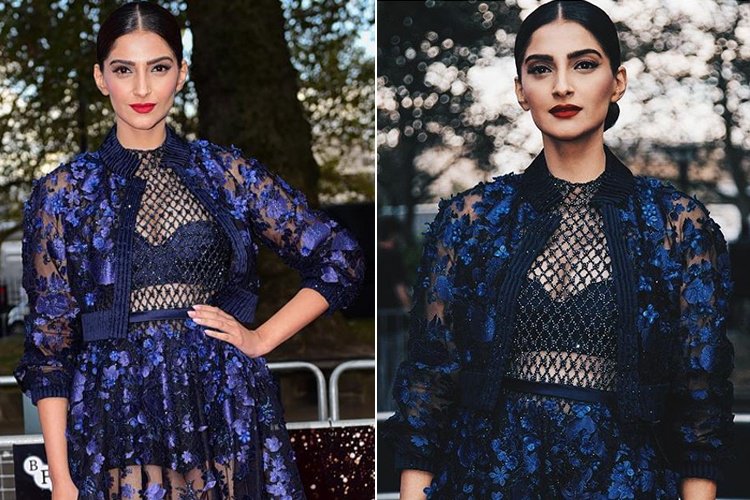 source: fashion
source: lady.in
If you liked this article, spread the love and share it with your friends. Don't forget to subscribe to our website for the latest style updates. Thank you!