Sonam Kapoor is a true fashionista and we wait to spot her because it's worth it. This lady knows everything there is to know about fashion and is one of the most stylish stars ever. There's something fresh and inspiring about each of her outfits. She is in Melbourne for Indian film Film Festival. Recently, she was spotted in an outfit by Sandra Mansour. Let's decode her look:
Sonam's Look
The star selected a beautiful dress from Sandra Mansour's Fall 2016 collection. It was a layered long sleeved white lace calf-length dress with a shimmery black crop top overlay. This look is very different from anything that she has ever tried, which is all the more interesting. And she nailed the look with her unwavering confidence.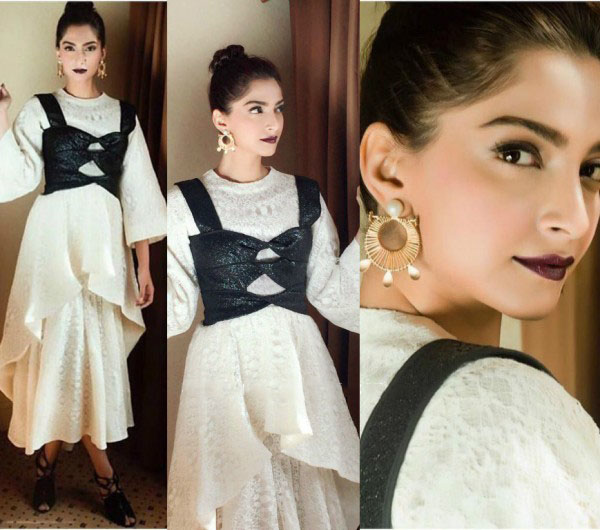 source: southindiafashion.com
As for her accessories, she selected a pair of golden earrings by Suhani Pittie. The round earrings went well with her oval face, accentuating her features. And yes, she wore a killer pair of black Louboutins.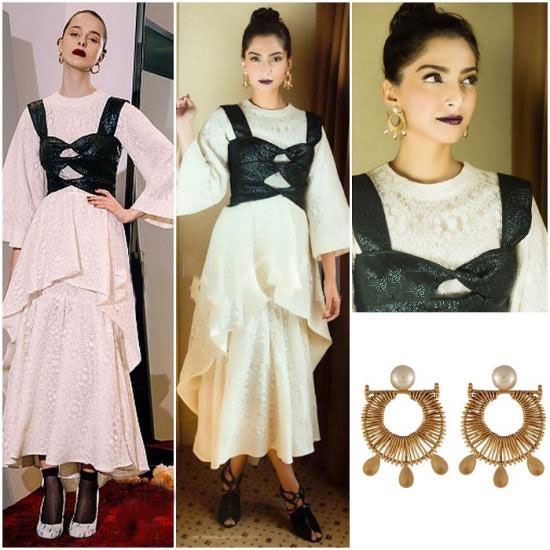 source: whatwhenwearin.tumblr.com
Her makeup gave her a golden and radiant look and the dark maroon lip color added the much-needed attitude to the look. Do you love her look as much as we do? Post your thoughts in the comments section.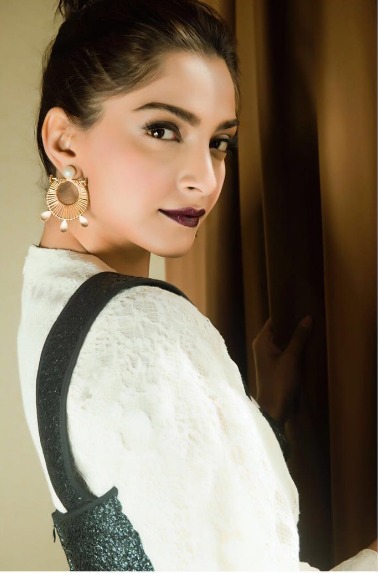 source: Instagram.com
If you like this article, please spread the love by sharing it! Thank you.