Life is too short to be boring. And, to wear boring clothes. So, if you're bored with the usual, monotonous, and bland combination of a salwar-kameez or proper suits wit dupattas, here's another trend of the west we Indians are so skillfully adopting and making our own. Tunics. With the right pair of leggings and minimalistic accessories, you can step out looking like an absolute diva without much hassle. Here are some types of cool tunics and how to wear them.
Kaftan style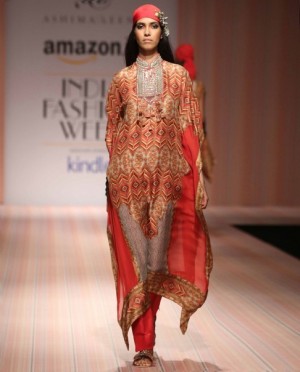 source: www.sweetcouch.com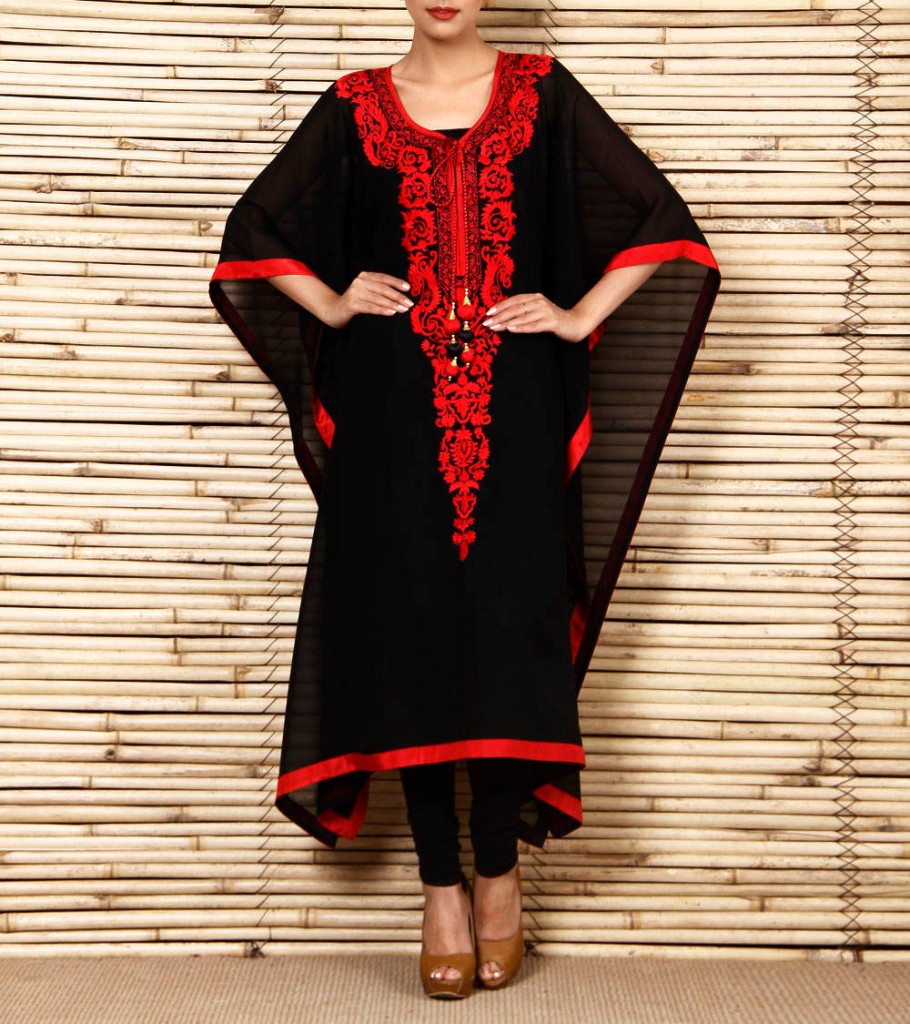 source: images.indianroots.com
Kaftan style tunics are easy to wear and give you a chic urban hippie look. They add to your style quotient and are easy to carry. Pair a flowy kaftan with the right pair of leggings and minimal accessories and you are good to go.
Front slit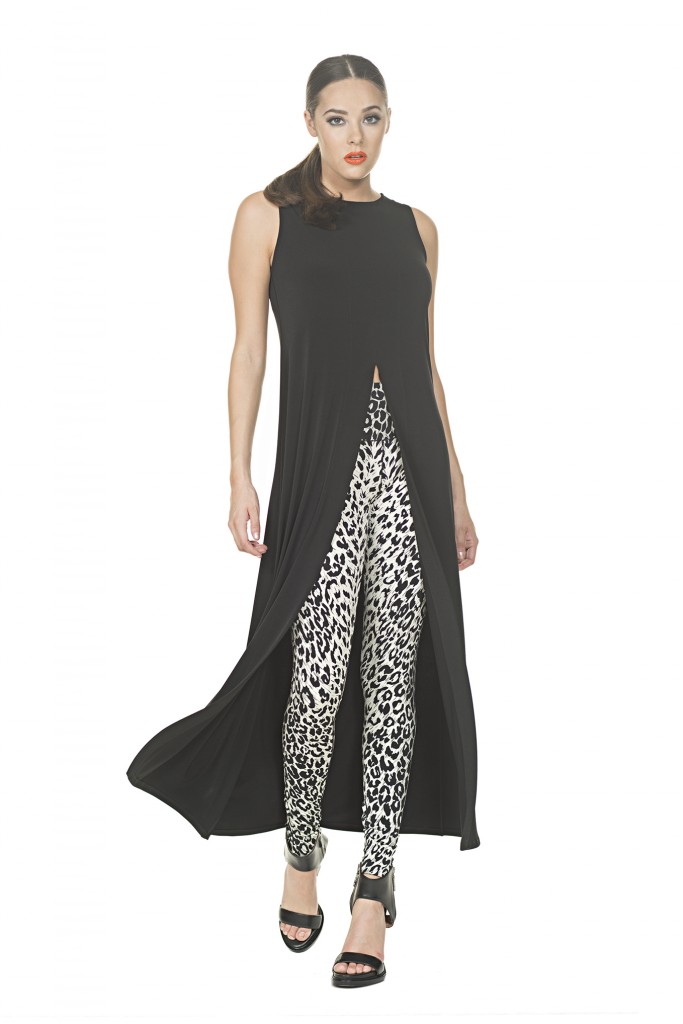 source: www.evavarro.com
Everything with a front slit is in these days. So is the case with tunics. The slit could be right below the breast or at the waistline. With the trail of hanging behind gracefully, you'll rock the minimal look with matte make up and a pair of matching leggings.
Long-short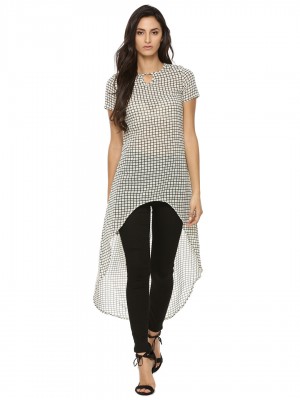 source: images.kooves.com
Here's another trends we just can't get enough of. Long-short tunics are a must have this season. It's a sure shot way to up your style quotient without much effort or hassle.
Tunics with belt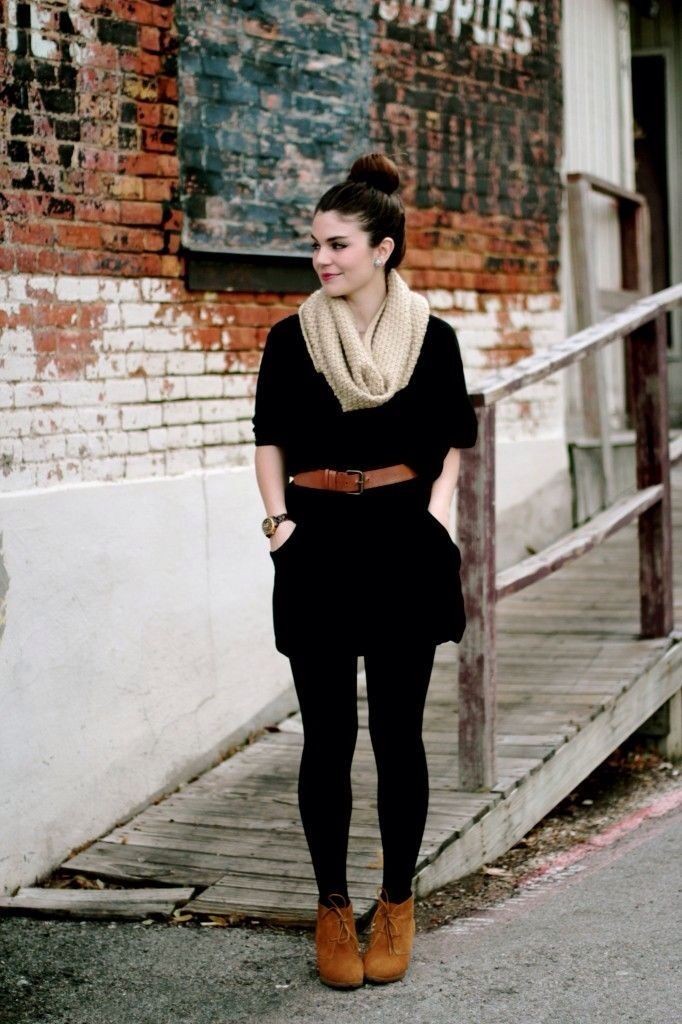 source: aelida.com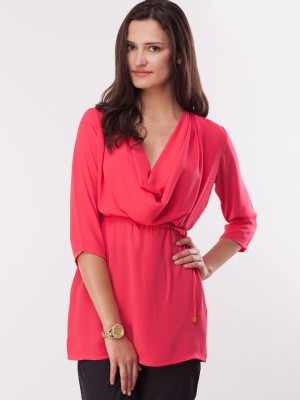 source: images.kooves.com
Another cool style of tunic is the one with belt around the waist. These enhance your curves without sticking to your body too much. They bend in at just the right places making you look your best.
Asymmetrical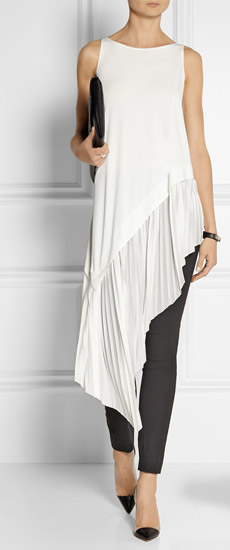 source: d3fz2gimmwxw5g.cloudfront.net
Symmetry is boring. So is the case when it comes to tunics. These new style of asymmetrical tunics with fitted leggings are the need of the hour for the fashionistas in us. So, go ahead and pick out a long asymmetrical tunic and be the life of every event.
Silk tunics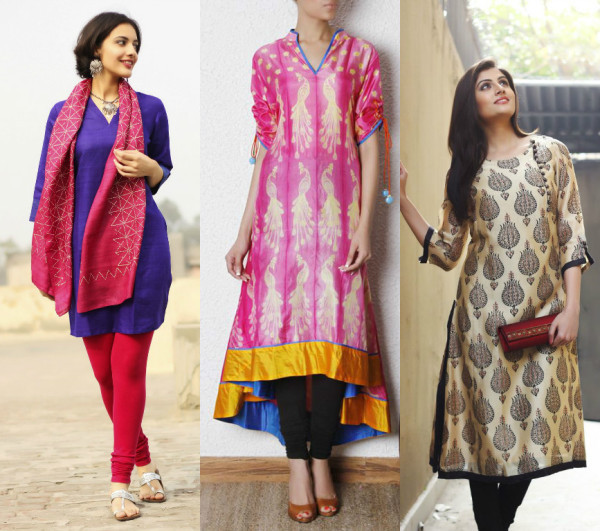 source: www.southindiafashion.com
Gone are the days of fretting at the mention of silk. Messy, gaudy and hard to carry silk is a thing of the past with these chic, gorgeous silk tunics. Pair them with matching leggings and you're good to go. It's just that easy now!
Gathered/tucks tunic

source: s-media-cache-ak0.pinimg.com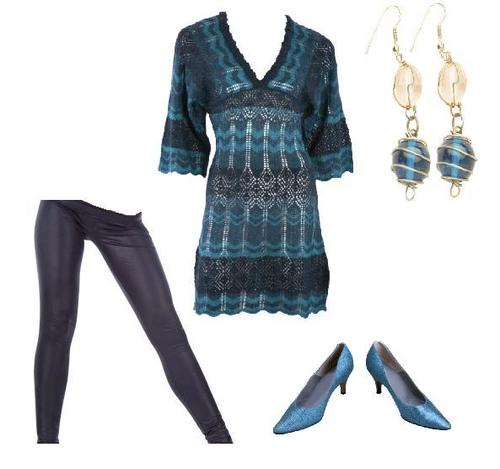 source: 33.media.tumblr.com
Another great style of tunics is the one with gathers and tucks. Sometimes gathered just below the breasts and sometimes with tucks at the right place, they enhance your figure and give you just the look you deserve.
Sweater style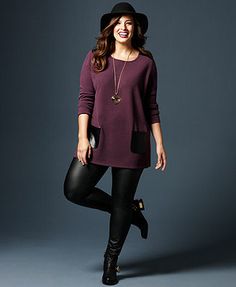 source: styloss.com
This winter season, ditch the knitted sweaters on kurtas and go for these ultra-modern sweater style tunics. They fall right over your body, are easy to carry and will keep you warm while making you look super cool and fabulous. Go ahead and flaunt this look and be the centre of everyone's attention!