With the wedding season on, all the lovely ladies are fretting about getting the perfect look. Before you start your shopping, we decided to create a cheat sheet on Designer Salwar Kameez, the go-to ethnic dress for almost all Indian women.
Here are 6 B-town actresses who might assist you in picking the perfect ethnic dress.
Aishwarya Rai Bachchan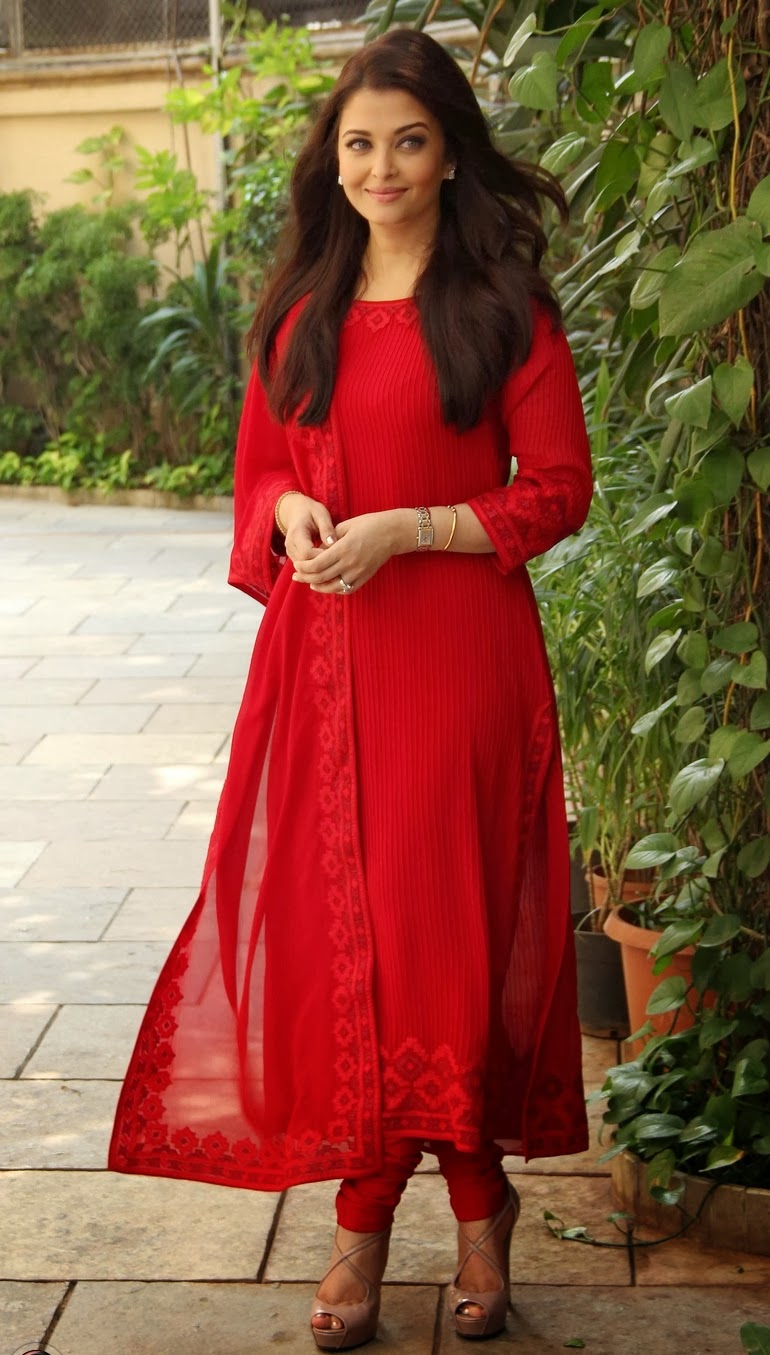 source: www.sirnmaam.com

The gorgeous Aishwarya Rai Bachchan looks stunning in whatever she wears. The image above is already giving you enough clues on how you can look the same. You should choose a simple red Salwar Suit just like her.
To balance the overwhelming redness of your outfit you can select a pair of nude heels just like Aishwarya.

Shraddha Kapoor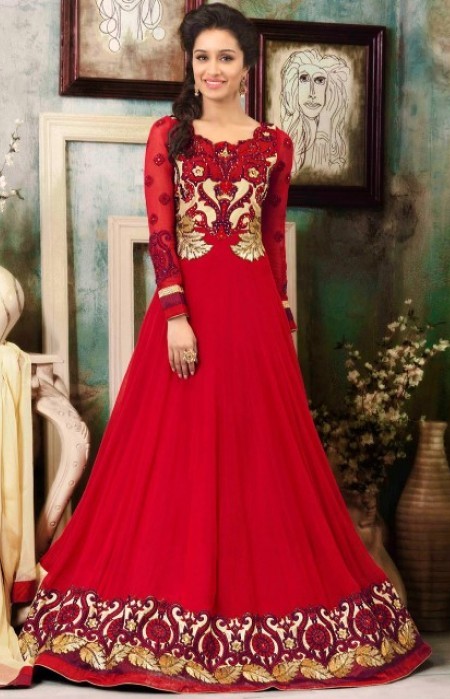 source: www.dumdu.com

You can choose an Anarkali suit like Shraddha's with long sleeves. The best part is that as this apparel is without any zari work, you can also wear small earrings and high heels to enhance your look in a stylish way. With this graceful outfit, you are all set to go with minimal makeup.

Kareena Kapoor Khan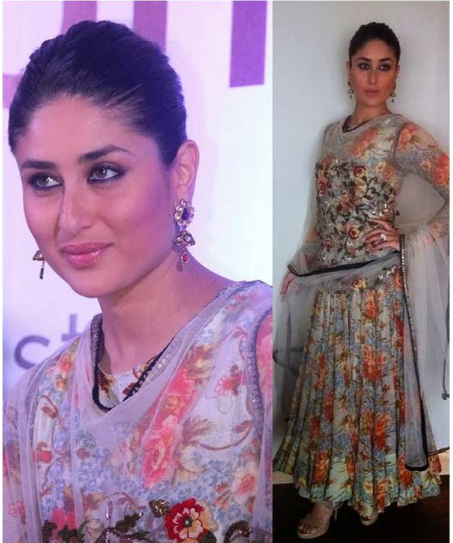 source: www.glamsham.com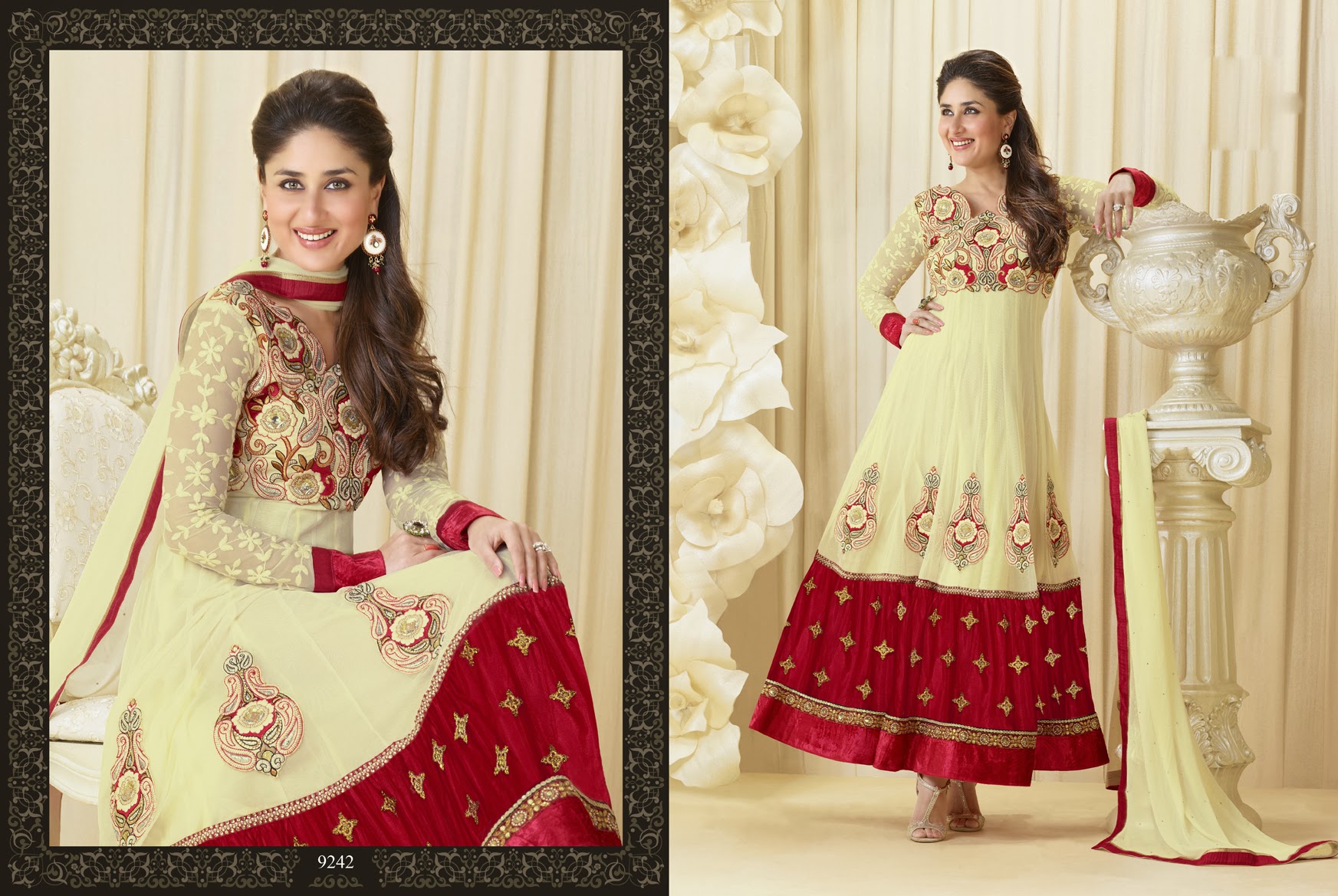 source: www.latestdesignersalwarkameez.com

When it comes to B-town fashion, one can't miss mentioning Kareena Kapoor Khan. If you are among those girls who don't like the simple look which Salwar Kameez offers, Kareena has the perfect solution. Get a designer Salwar Suit with long sleeves and matching earrings and get that royal look.

Tamannaah Bhatia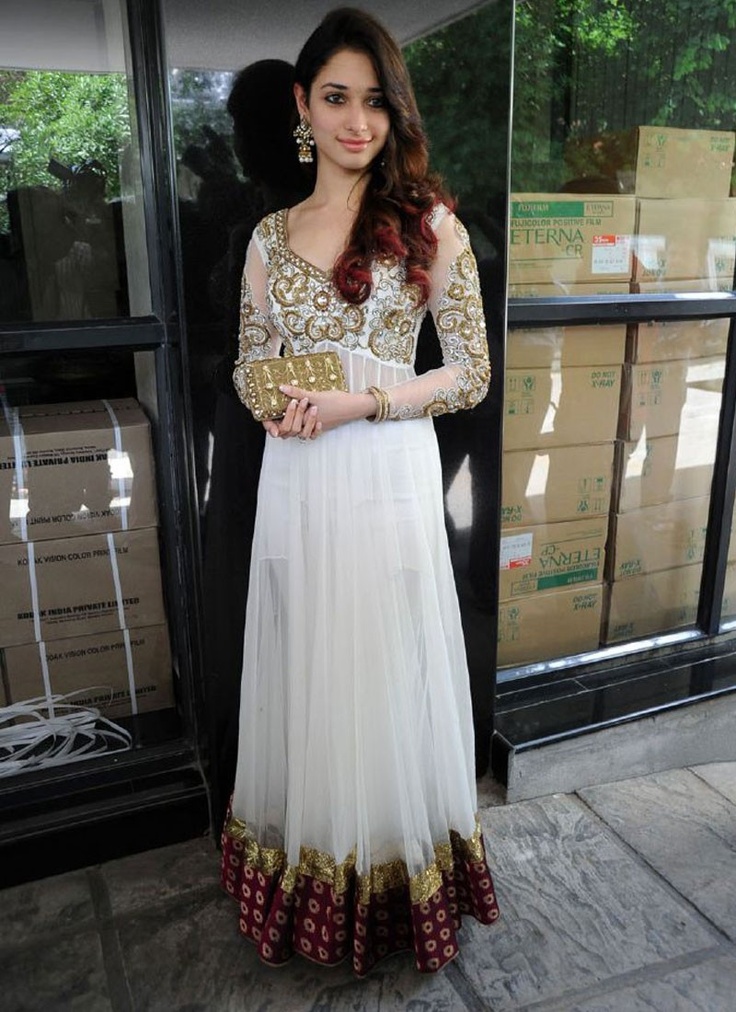 source: in.pinterest.com

Look at Tamannaah's white salwar kameez with the perfect matching earring and clutch. Just buy one salwar suit designed with zari work like her suit. Don't forget to complete your look with earrings.

Kangana Ranaut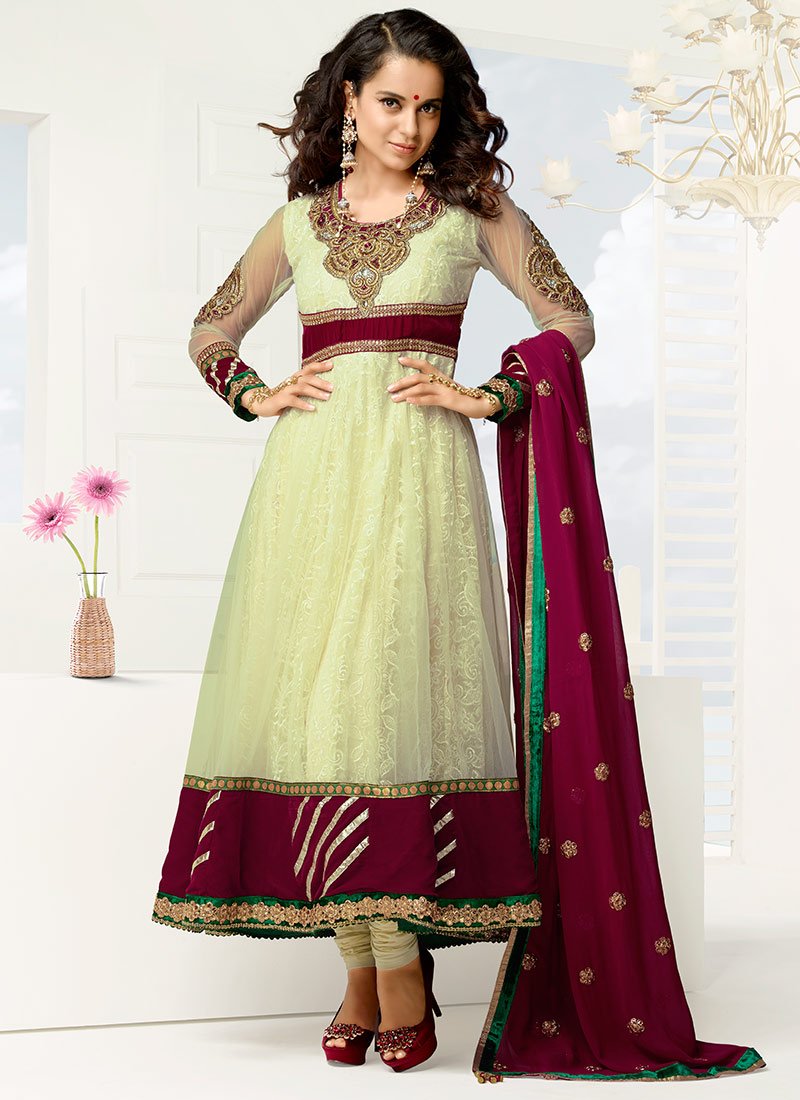 source: in.pinterest.com

Salwar Kameez are in this season and Kangana knows how to carry the trendy outfit with her grace and charm. To get this look, wear beige colored suit with long earrings.
Sonakshi Sinha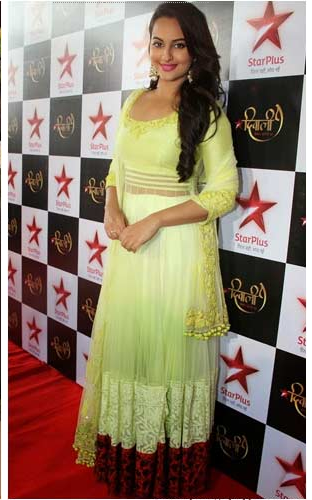 source: woobollywood.com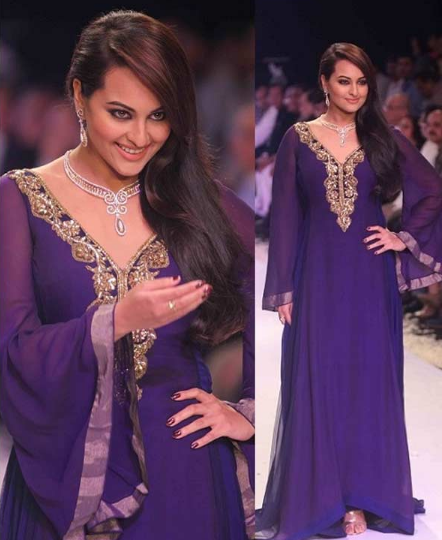 source: www.bharatstudent.com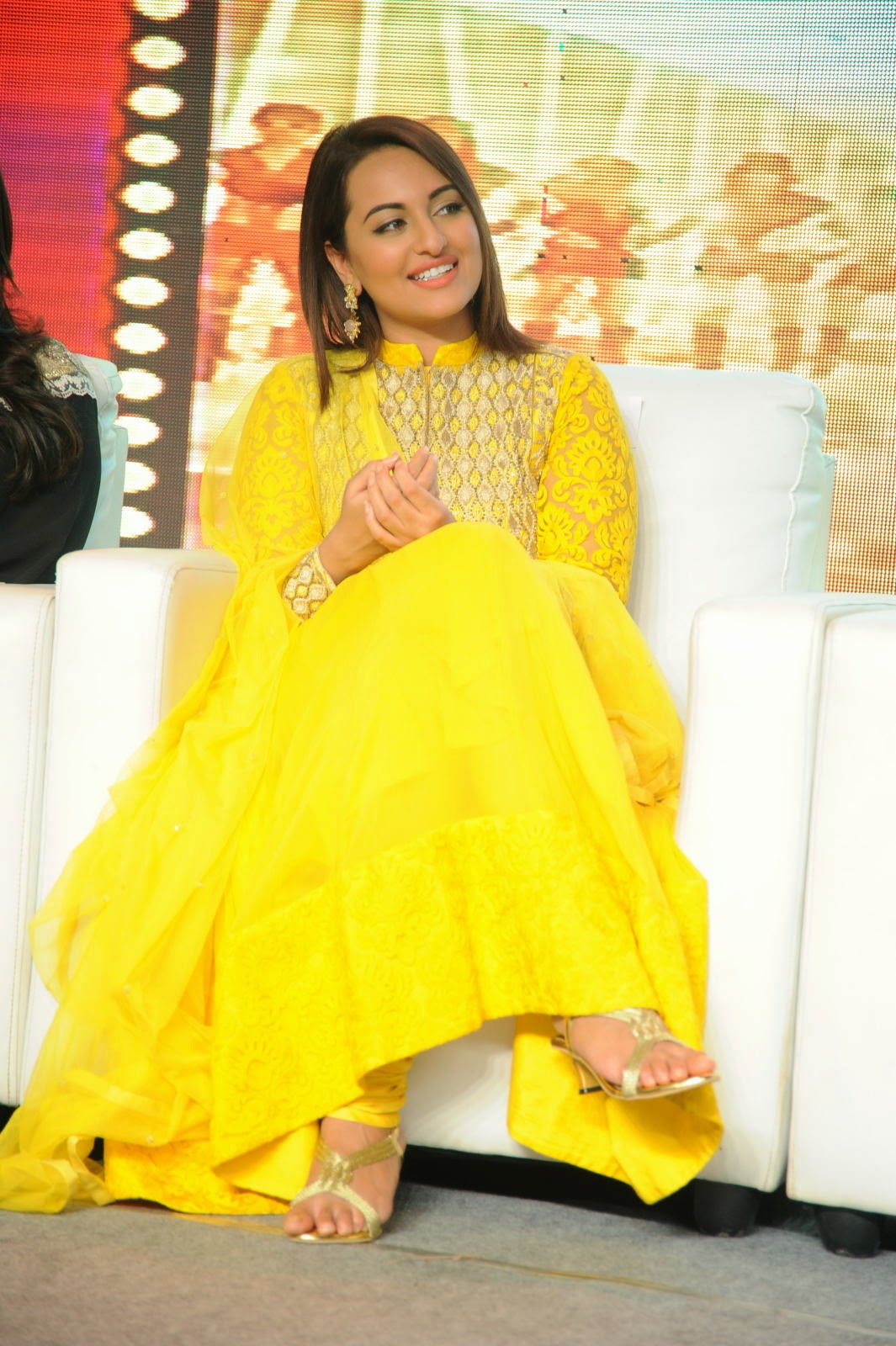 source: www.celebsnext.com

If you don't have any yellow color outfit in your closet because it seems too bright then look at Sonakshi's suit, she has gracefully carried this it with matching earrings. To beautify your look, don't forget to add a bit of mascara and thick eyeliner to your eyes. Get ready to be showered with compliments.

Thank you for reading this article. We hope this article was helpful in selecting the perfect designer salwar kameez.Don't forget to share it with your frineds and subscribe for our updates!