The festive season has intensified and Navratri is about to begin. This nine nights festival requires the perfect look that you will be able to cherish. On such an occasion of pujas, dance nights, you will need an upgrade in your wardrobe. Along with the perfect ethnic pieces, you will need the right accessories and hairstyle to actually make it work. A few additions will give new dimensions to your traditional yet glamorous avatar.
There are a million of  Navratri outfit options to choose from. You can mix and match them easily, let's take a walk through the latest trend that you may be willing to incorporate into your wardrobe.
Heavy jewellery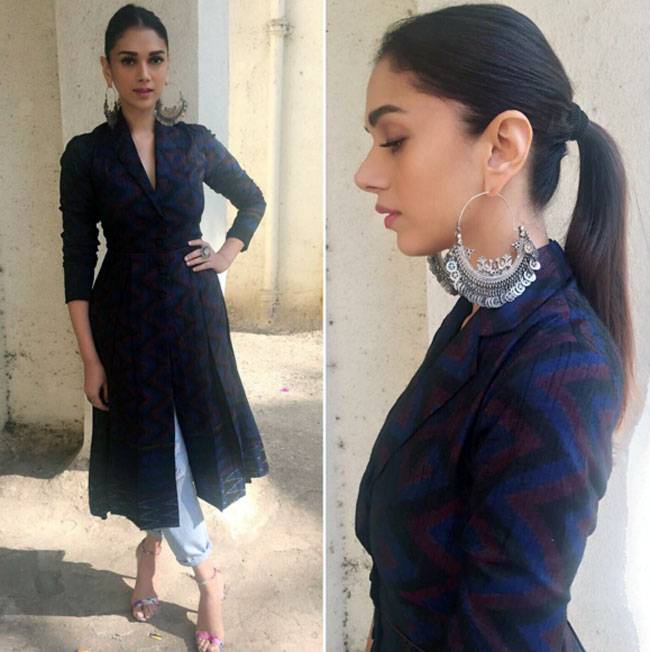 source: www.indiamart.com
This dandiya bash, and wear contrasting colors like blue with orange to grab eyeballs.Try out simple look and accessories it with traditional heavy metallic jewelry. Rajasthani earrings and bangles will do good.Keep the make-up simple to balance out everything else that is on the verge of going overboard.
Multi-Hued Lehenga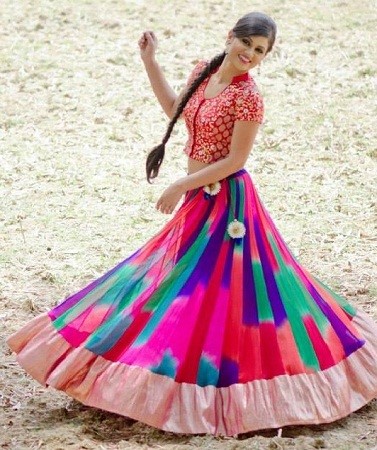 source: www.vogue.in
Multiple warm-toned hues in chiffon fabric are perfect.  Bright gorgeous colors will make you look young and beautiful.Sometimes, that is all you need to stand out in a jungle of heavy prints and embellishments.
Short Jacket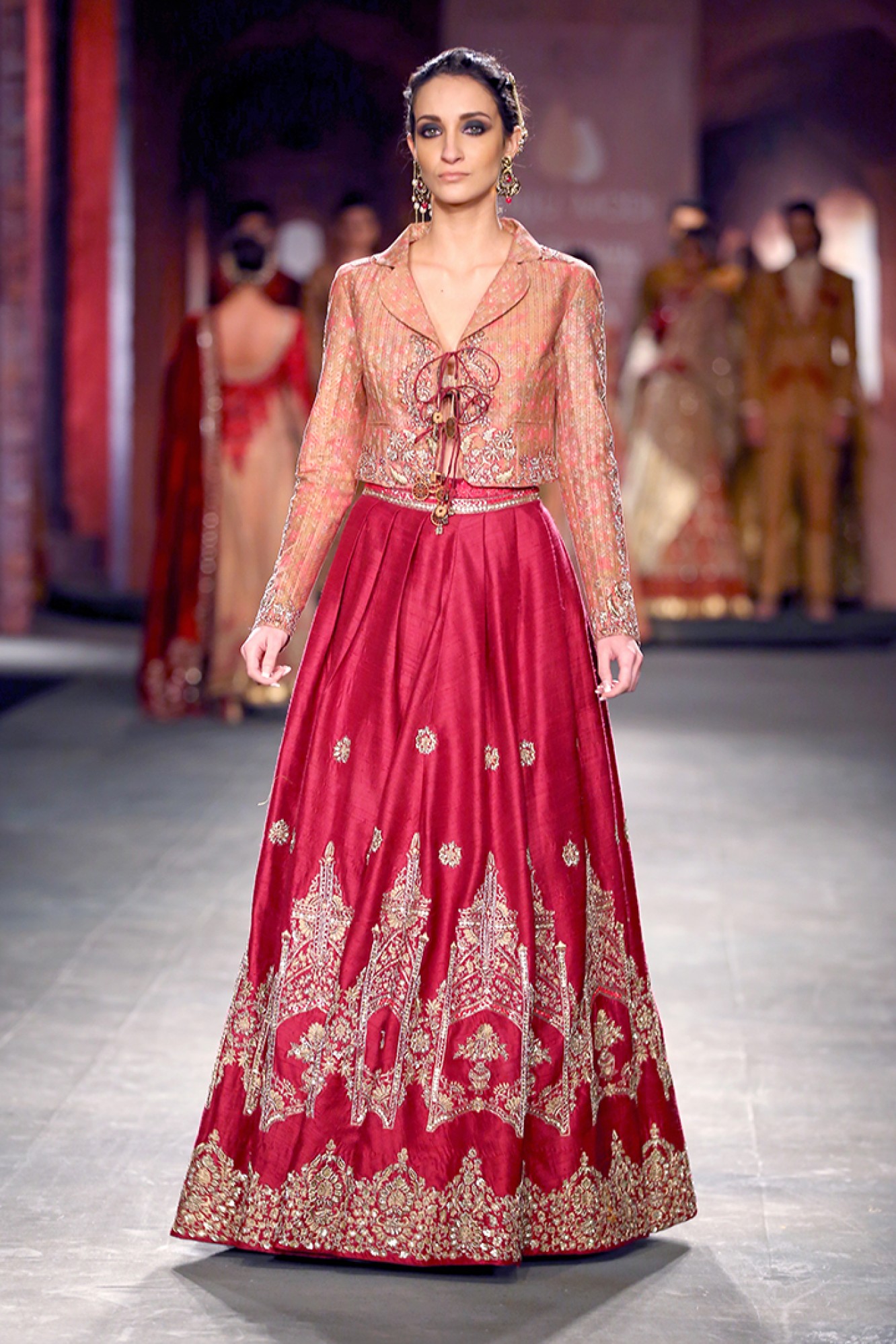 source: in.pinterest.com
Lehenga with the traditional embroidered short jacket will grab everyone else attention. however, this is a great accessory you may need to keep with yourself on the Navratri.
Vest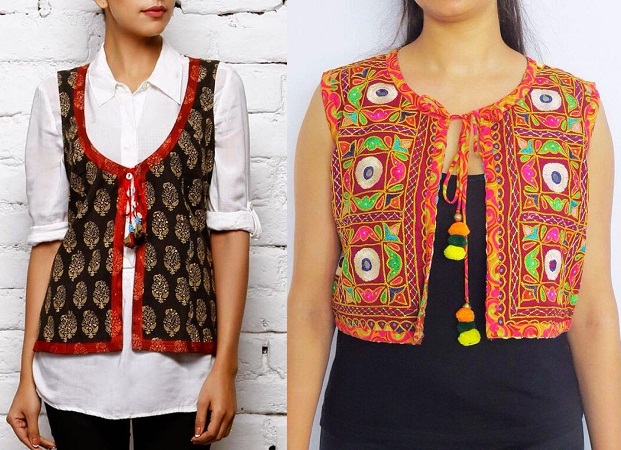 source: www.aurangabadmetro.com
Vests are on the top trend this year that looks both modern and ethnic. Wear it on a solid colored kurta to look fantastic. You can always count on it to keep you comfortable enough if you want to shake a leg.
Crop top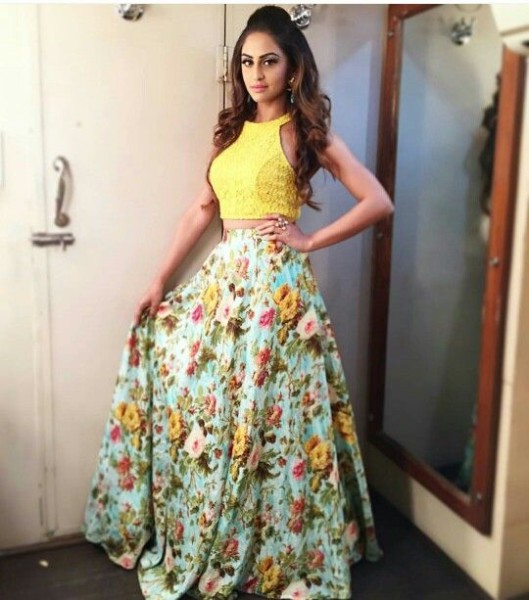 source: in.pinterest.com
Upgrade your traditional attire with a cute crop top.  A long ghagra or a saree, both will work to make it an elegant and a gorgeous piece of clothing.You can adorn a simple updo with hair accessories.
Dhoti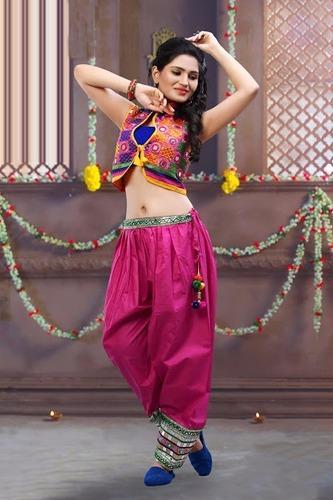 source: in.pinterest.com
Trendy dhotis are comfortable and can easily be worn with tops or even long kurtas. Nowadays dhoti style saree is also in trend. Add a mang-tikka if you want to accessorize your look.Finish off the look with chunky jewellery and ethnic jootis.
Slit kurta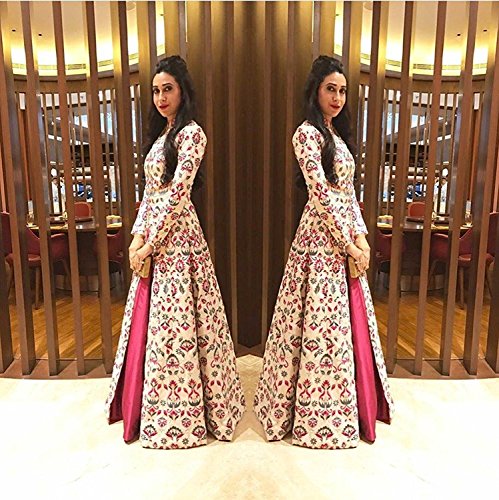 source: in.pinterest.com
Long slit kurta teamed with a skirt gives the look and feel of Navratri.  A heavily worked, full sleeved long kurta coupled with a solid contrasting lehenga can be your best pick this season. Add bindi and big jhumka for sophistication and Indian elegance.
This way you don't need to discard your old wardrobe collection and yet look fashionable by mix and matching top and bottoms. If you like the tips dont forget to share it with your friends. For more such articles subscribe fashion pro.