And our favorite fashionista is back with a bang. Kangana is promoting her upcoming film Rangoon in style, that too in a Fendi dress. It's been a while since we have spotted the fashionista. However, the latest star sighting comes as a pleasant surprise. Take note, young ladies as the star is setting the bar higher. Without any further adieu, let's take a closer look at the outfit she wore at the event. Happy reading!
Kangana in Fendi Dress
The white and gray Fendi dress with vertical stripes was simple yet elegant at the same time. The open-backed dress upped the style quotient up a few notches. The pockets along with the bell-sleeves added some drama to the entire outfit.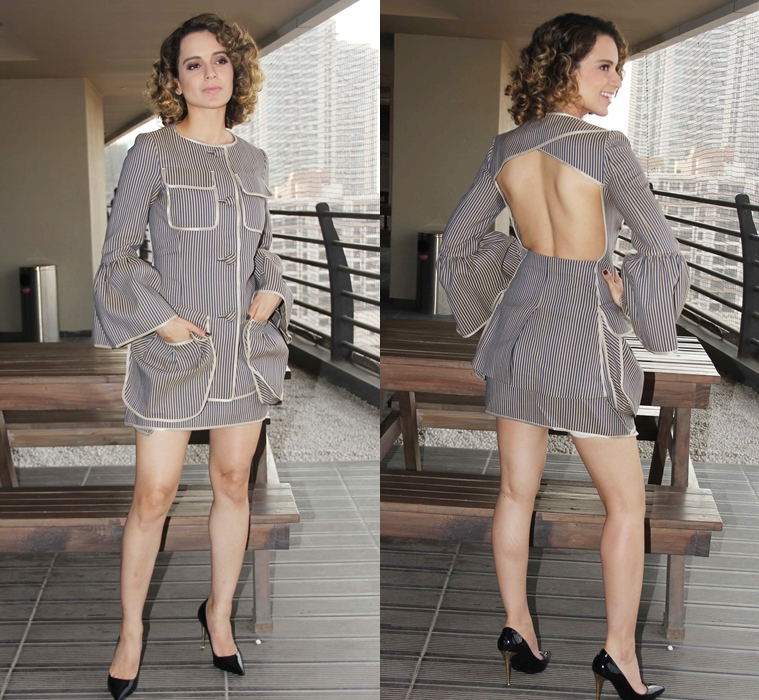 source: indianexpress.com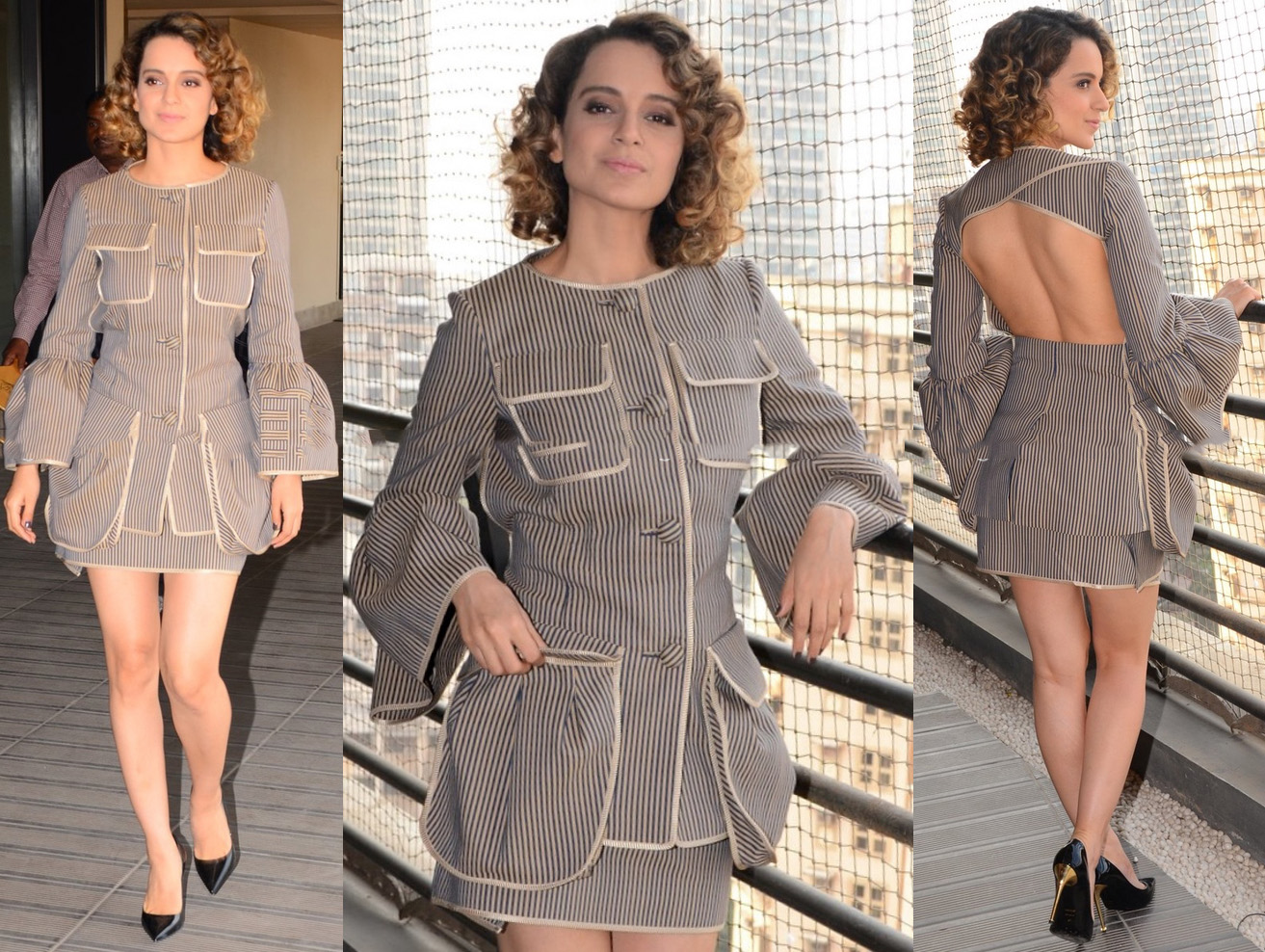 source: englishfashion101.com
As for her look, she stuck to the basics by going in for a natural look. The pink lip color and brown eyeliner were subtle. Her curly locks were combed over to a side, simply perfect! The lovely lady, wore a pair of black pump shoes to complete the look. Well, the minimalist look does work every time, don't you think? We loved her look, did you? Share you thoughts with us in the comments section.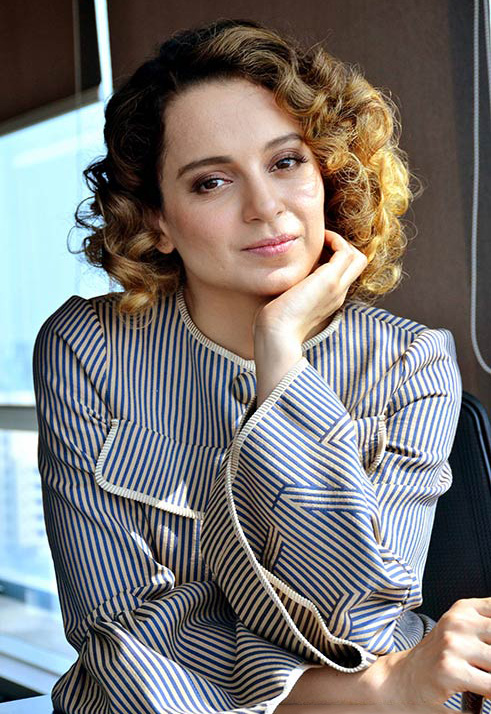 source: bollywoodlife
If you like this article, spread the love by sharing it with your friends! Don't forget to subscribe to our website for the latest style updates. Stay stylish!