Birthday parties are not just meant for kids. And when you add celebrities into the mix then you can rest assured that it is going to be a grand event. Living up to this spirit, recently, Chiranjeevi's birthday bash always has an impressive guest list with the who's who of the film fraternity. Sneha Reddy and Allu Arjun were a part of the celebrations as well. Let's check out the two looks that the star's wife sported for last year and this year for the occasion.
Sneha Reddy's Looks
Last year Sneha was adorned in a stunning cobalt gown dazzled which everyone. The Shantanu & Nikhil gown with one shoulder had a beautiful gold leaf embellishment over the shoulder as well as at the waist. The A-line gown accentuated her beautiful and feminine figure, loving the look!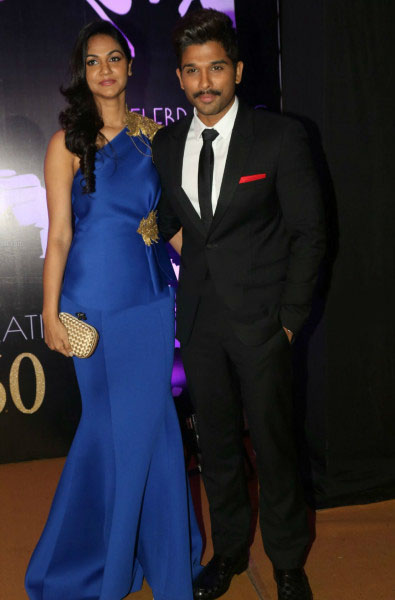 source: southindiafashion.com
As for her hair, her curly hair was placed over her shoulder, elegance at its best. Her makeup made her look peppy. To complete the look, she sported a gold Bottega Veneta clutch, the signature touch of a true fashionista. And her husband was at his stylish best in a black suit that he looked dashing in.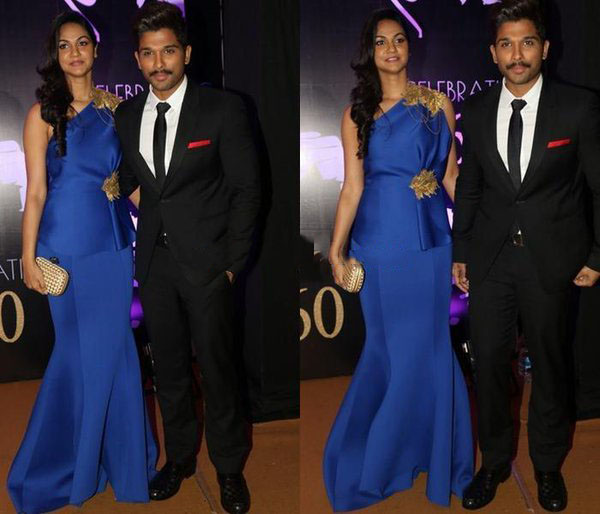 source: twitter.com
This year, Sneha selected a black and grey kimono with golden embellishments on the neck and shoulder. It was paired with a pair of black leggings. One thing is for sure, this lovely lady loves clutches and at the event, she was seen holding a black one.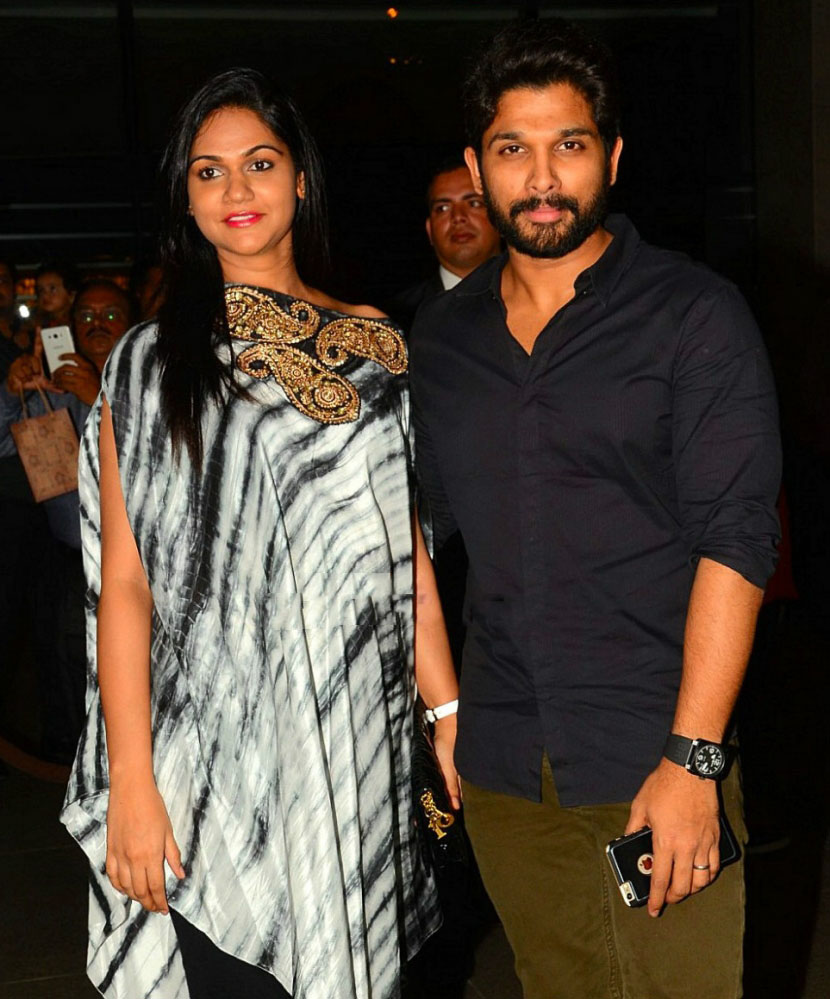 source: moviegalleri.net
The fashionista's hair was parted to the side while her makeup was natural. To add a pop of color to the look the red lipstick did the trick. And to complete her look she slipped on a pair of comfortable black heels. Did you know that she is pregnant? Well, she proves a point, you can always stay stylish and fashionable!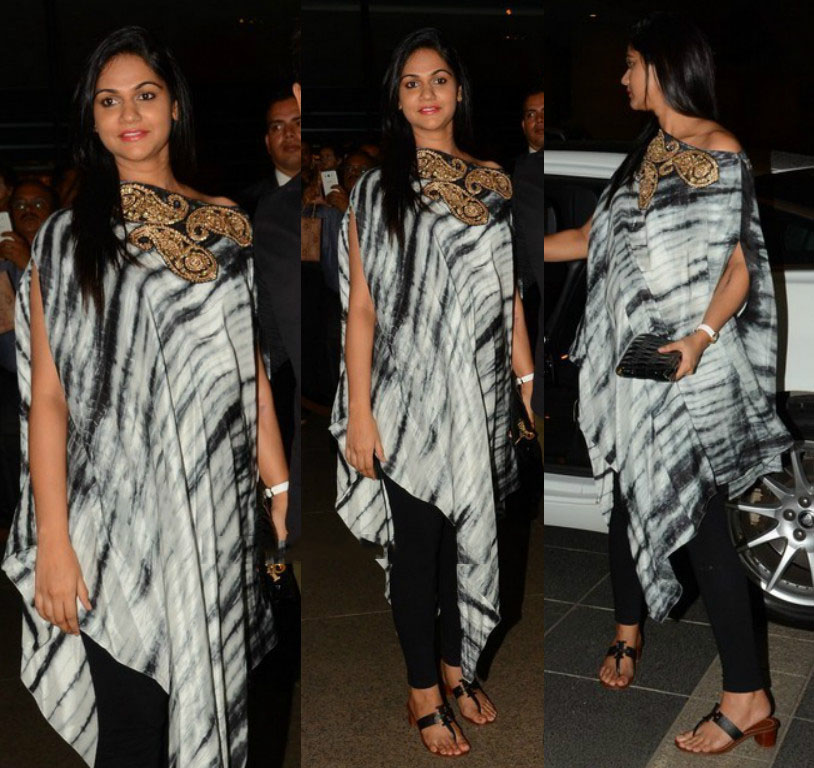 source: southindiafashion.com
If you like this article, spread the love by sharing it with your friends. Subscribe to our website for the latest style updates. Thank you!