Are you bored of the same floral prints and solid color clothes that you can find in abundance everywhere? This is an indication that you need to find something young, stylish, and peppy all rolled in one. And your wait ends here because the latest trend which is a breath of fresh air is fruit prints! Yes, you read it right! Prints highlighting fruits are in vogue now. Here are some fun clothes and accessories that you can pick up. Happy reading!
Clothes
Do you really need a reason to shop for a brand new outfit? No! However, every fashionista aims at catching on to trends when they are hot. So, here are a few clothes that you can pick up for your wardrobe to break the monotony.
Tops
There are so many fruit print tops that you can choose from. They look great with a pair of jeans or shorts. So, don't be afraid to mix and match, and you will be able to surprise yourself. More than anything else it is perfect for summers.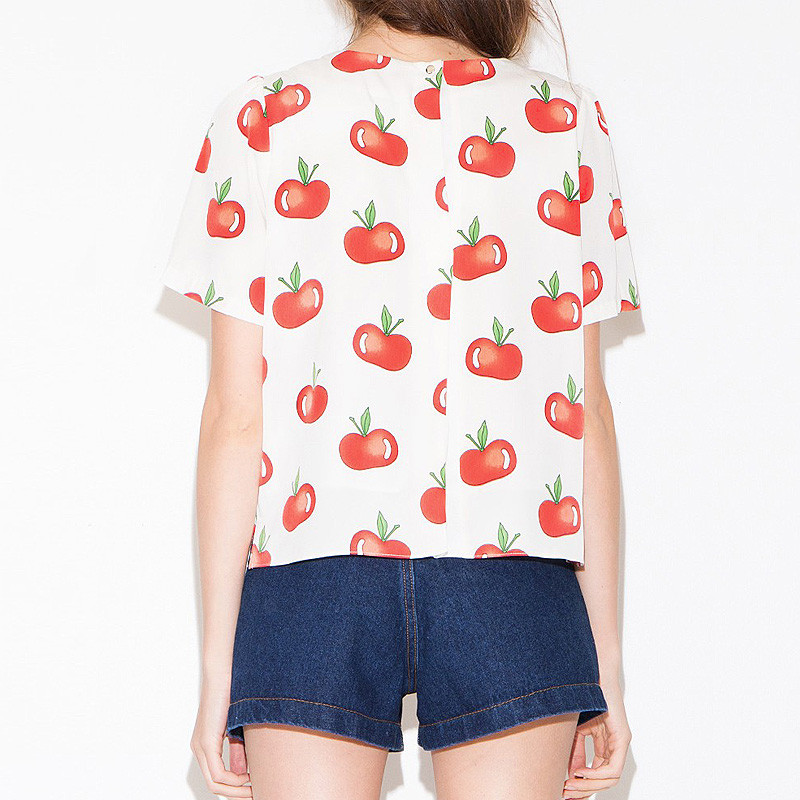 source: aliexpress.com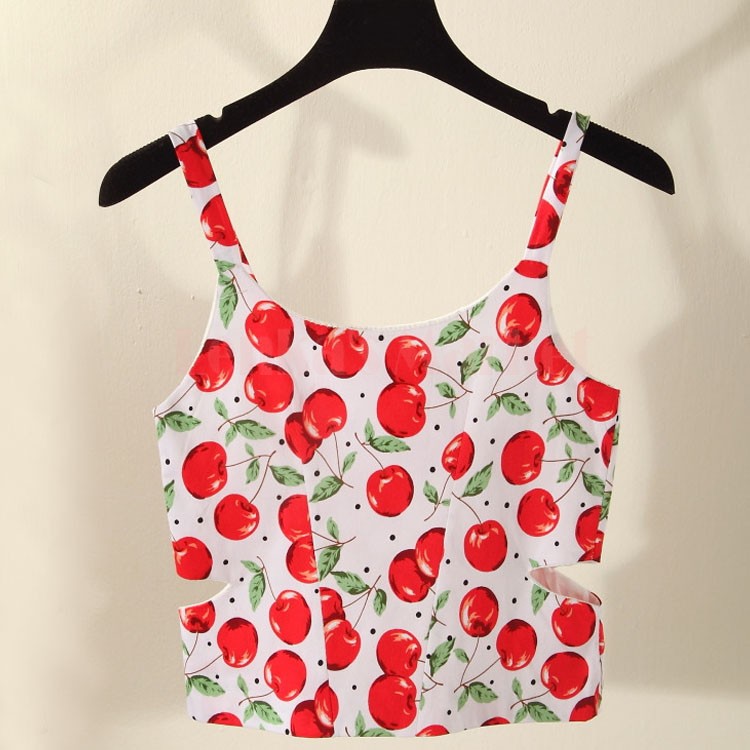 source: aliexpress.com
Dresses
Fun fruit prints are all over dresses are well. So, if you really want to have some fun, then this is the way to go.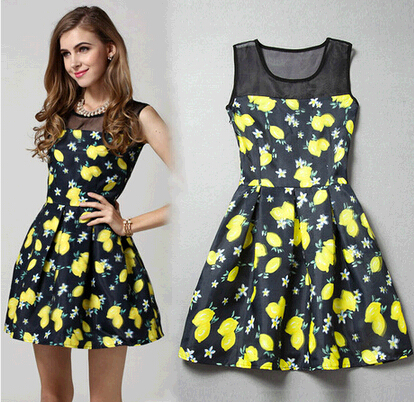 source: aliexpress.com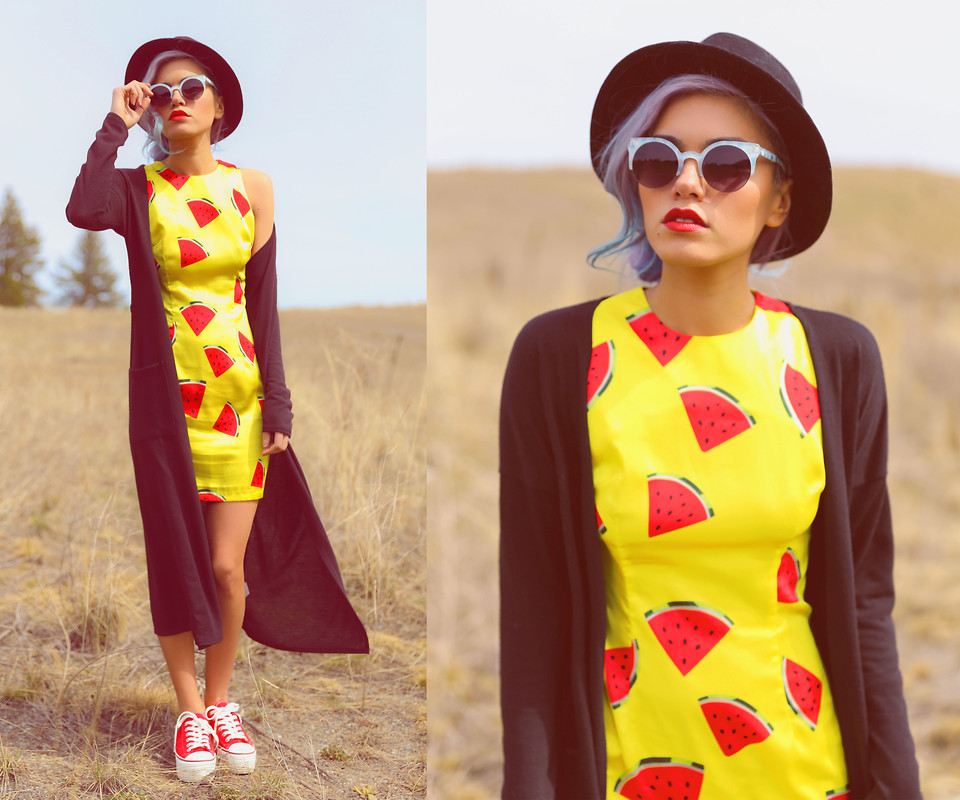 source: womendresslos.com
Socks
Well, some people take their socks seriously. And what better way to add some color to your look than by choosing a perfect pair of socks!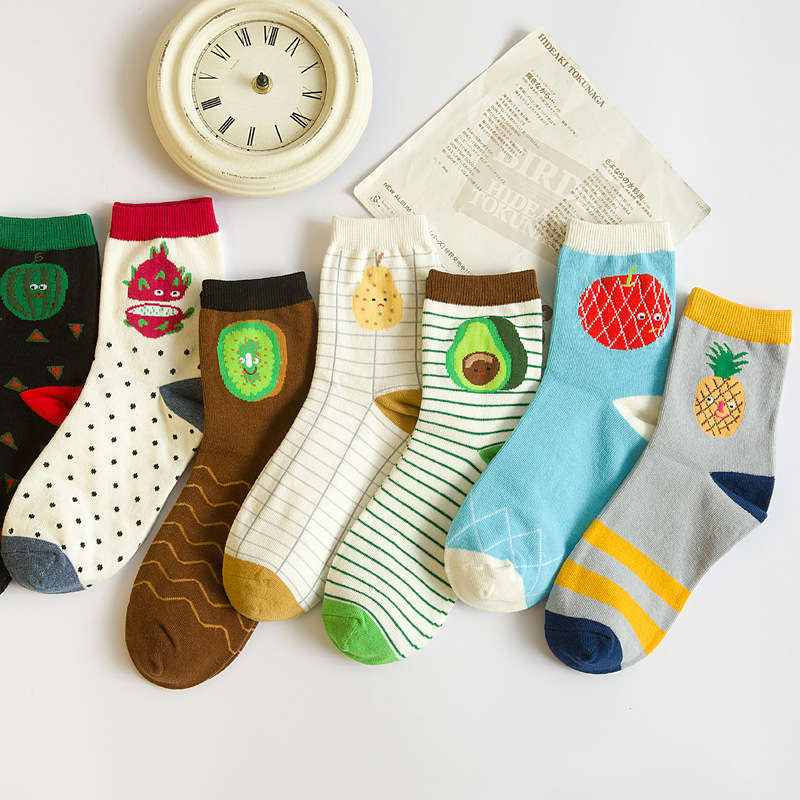 source: aliexpress.com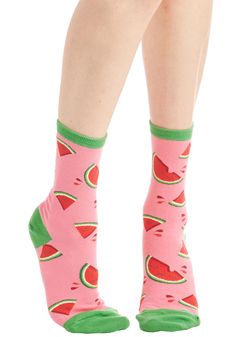 source: pinterest.com
Scarves
Even if you want to wear a solid color T-shirt with a pair of jeans then you can add a pop of color with a just a scarf. And you can be creative by draping the scarf in different ways or use it like a hair tie.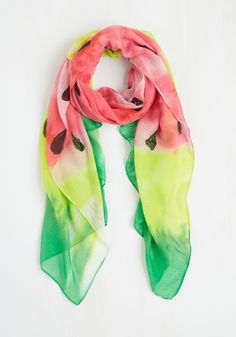 source: fashionscarfworld.co.uk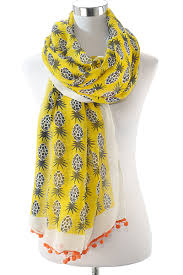 source: pinterest.com
Accessories
If you don't like the idea of fruit print clothes all that much you can get accessories that will do all the talking for you. There are many options that you can choose from and let's take a look at a few of them.
Watches
If you really want to catch someone's attention then you should pay attention to your watch. It is an accessory that will add another layer of detail to your account.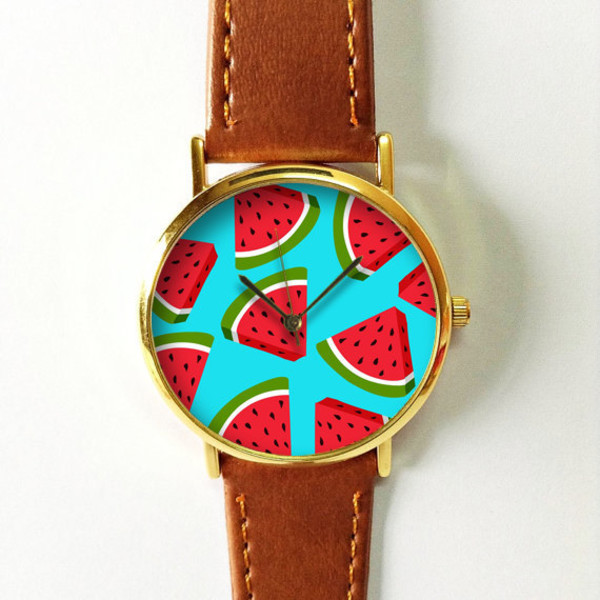 source: wheretoget.it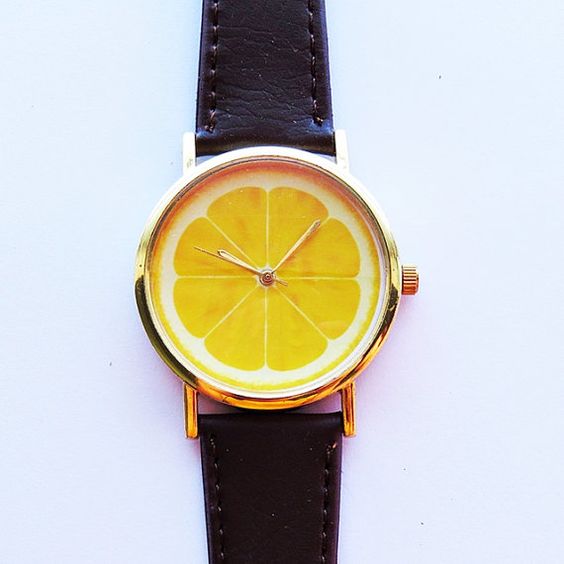 source: pinterest.com
Earrings
Another great fruit themed accessory is a pair of earrings. You can select studs or even hanging earrings based on your preferences. And there are so many great options that you can go for.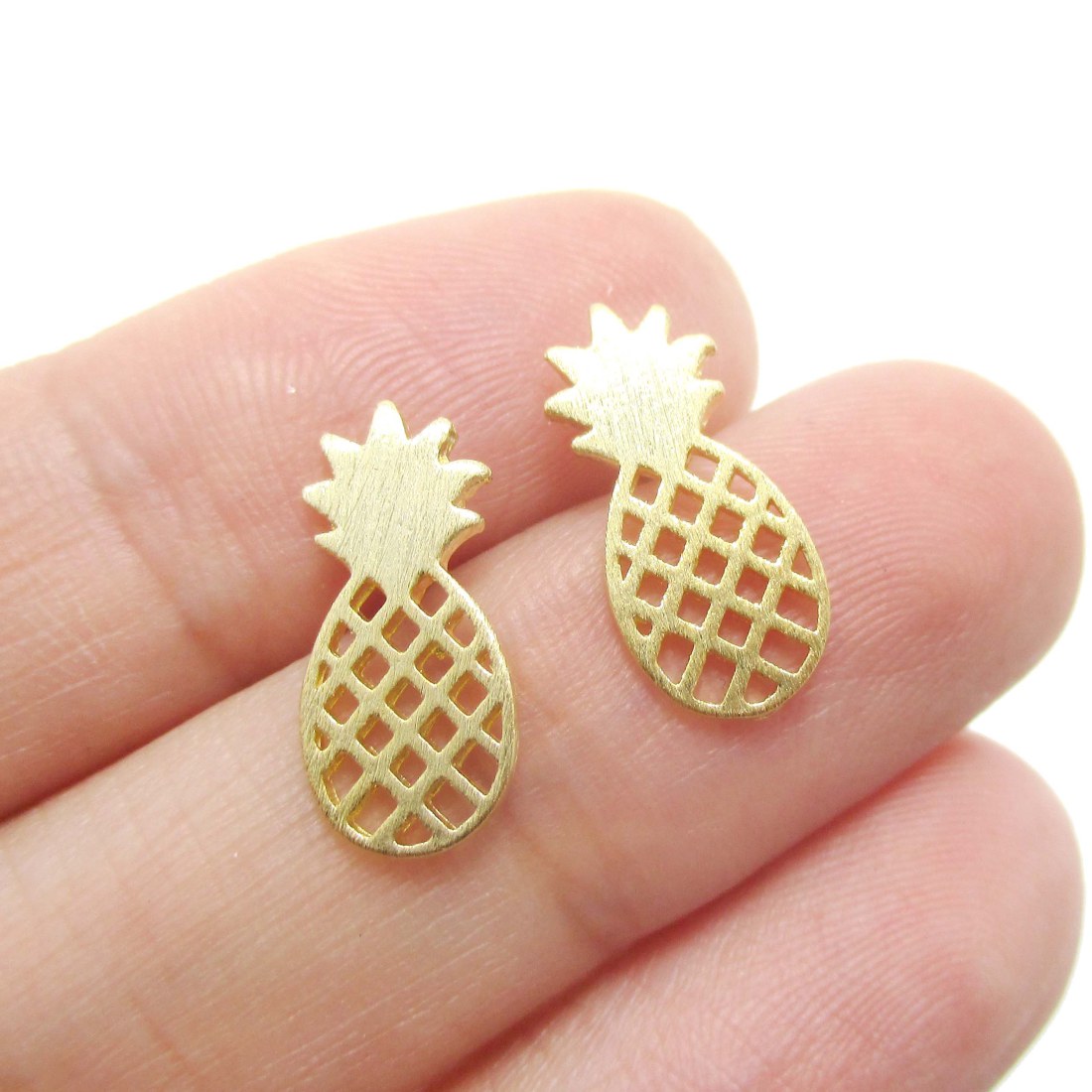 source: dotoly.storenvy.com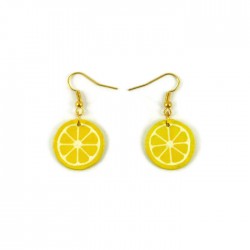 source: savousepate.com
Bracelets
Bracelets are pretty and really nice. It's fun and every fashionista should have one of these.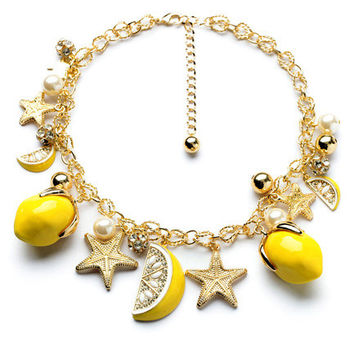 source: wanelo.com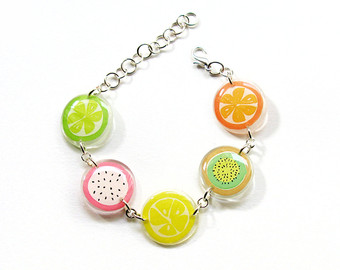 source: etsy.com
Pendant
If you want something small but at the same time highlights the fruit, then you should go for pendants. They are super pretty and stylish at the same time.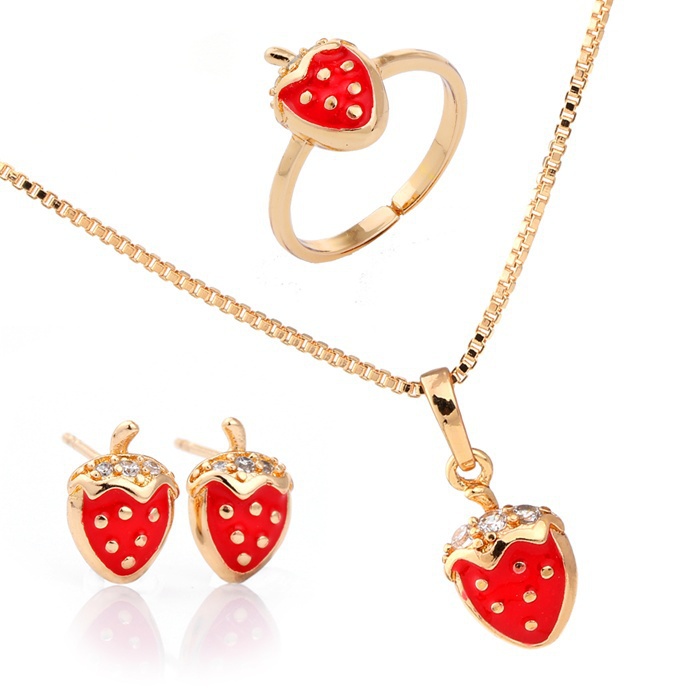 source: aliexpress.com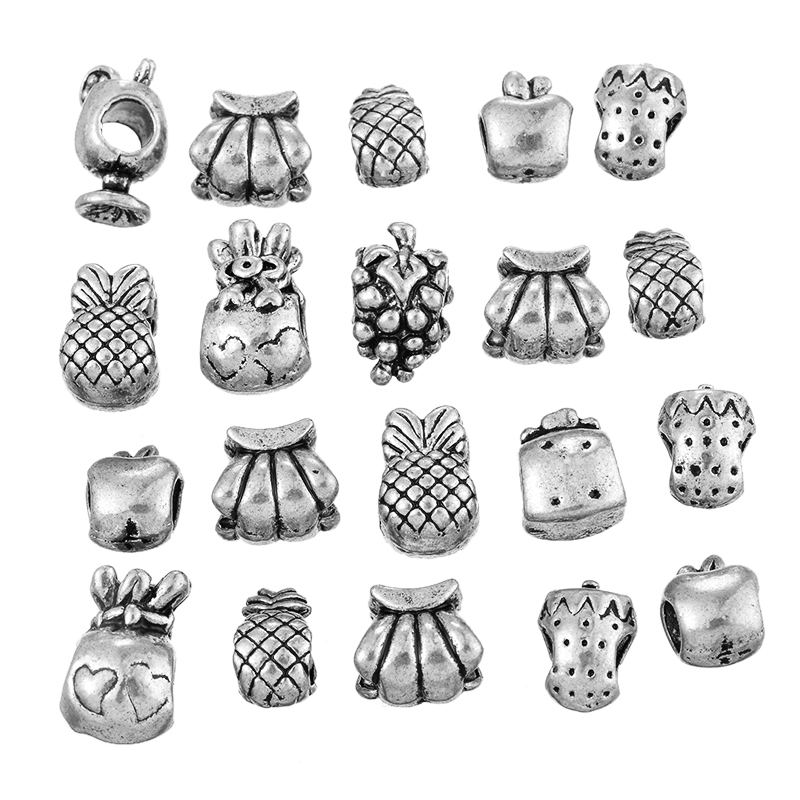 source: aliexpress.com
Shoes
You can never have too many shoes, can you? Well, the answer is a definite no! Shoes with fruit prints would be a perfect addition to your collection.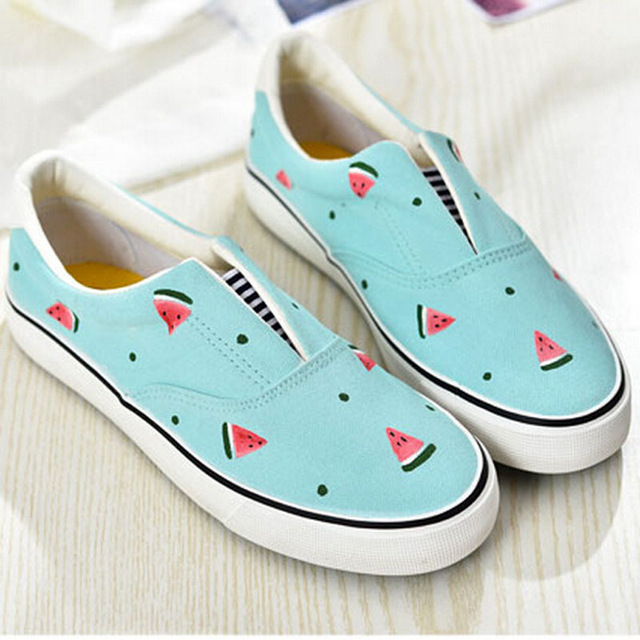 source: fr.aliexpress.com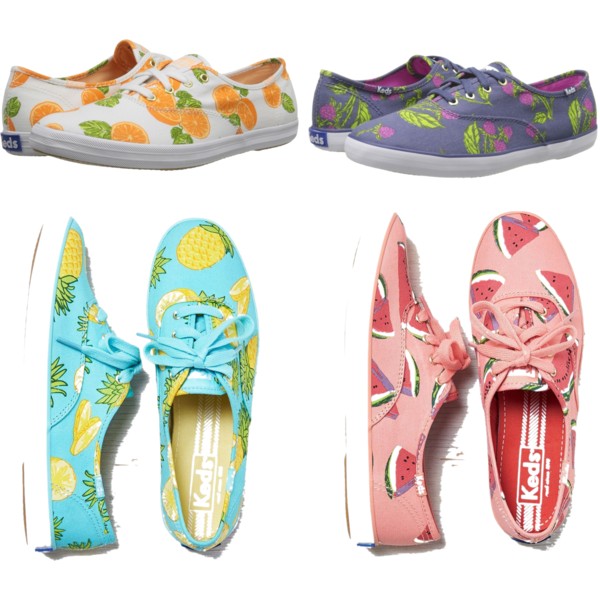 source: polyvore.com
Totes
For the love of bags, there are totes with fresh and fruit prints. And like shoes, you will always have enough room for one more tote bag.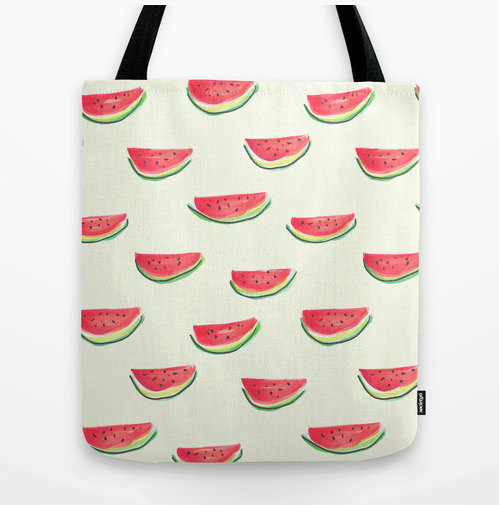 source: etsy.com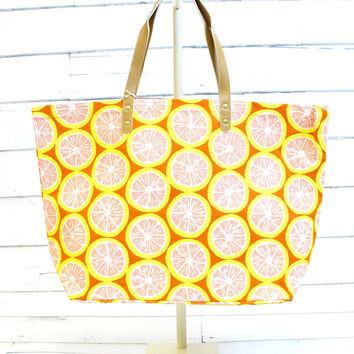 source: wanelo.com
If you liked the article, please share it with your friends. Thank you!