Jewellery
Today's modern Brides are going for the more minimalistic designs and trends. We can see this in their jewellery as well. As for the bride's bestie, it is best to stick to this trend and keep your jewellery to a minimum too. Go for singular statement pieces rather than chunky, multi-thread pieces. Read more about the jewellery trends below to get a fair idea of what you can wear.
Earrings
Jhumkas, Jhumkas, Jhumkas. There are so many designs and styles for this traditional earrings that they are easily the most versatile of all jewellery. Pair a set of simple oxidized silver jhumkas with your anarkali. Go for the heavy jhumka with the red-and-green stones for your saree look. Pick out a multi-tier jhumka for the pre-wedding party. Wear a simple gold hanging jhumka for the wedding. Or bring the grace to the dance floor with a flattering peacock jhumka for the sangeet. No matter what you choose, jhumkas are the quintessential style tip for this wedding season.

source: www.pinterest.com
Maang Tikka
While the Bride may choose from a wide variety of Maang Tikkas – the over-sized maang tikka, the side-swept Jhoomer of the muslim bride or the conservative style of the South Indian bride with the one-tier matha patti – you, the best friend of the bride have some good choices too!
Check some of these styles of simple and elegant maang tikkas that can add a dash of charm to your wedding-day outfit. It would be wise to pick out a simple, single-thread gold or silver maang tikka that ends in a small pendant style borla.
If you're still skeptical then look no further than our favourite tennis star – Sanya Mirza. Look how gorgeous she looks in her red lehenga! She added the maang tikka to balance out the heavy diamond choker, long necklace and earrings. Although simple, the maang tikka completed Sania's look for her sister Anam Mirza's wedding day.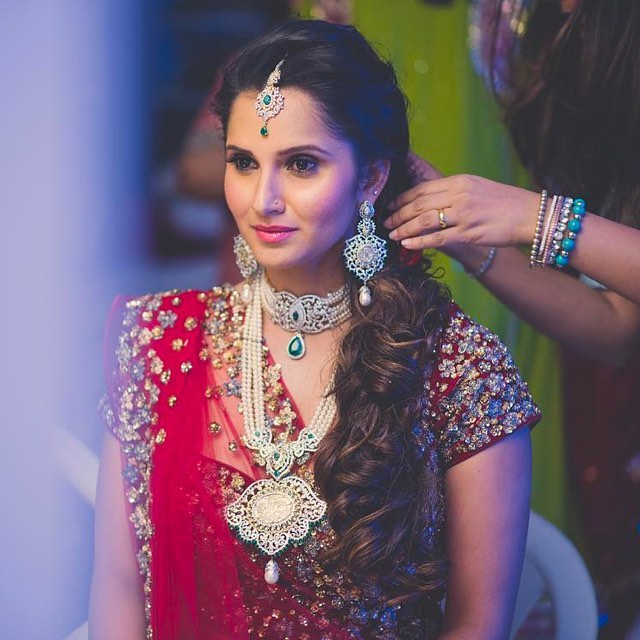 source: www.jrplanet.com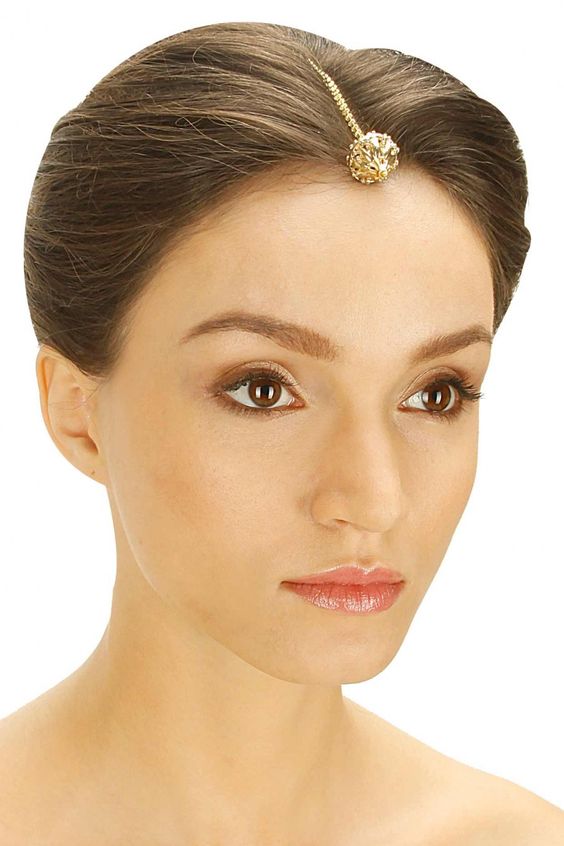 source: www.perniaspopupshop.com
Nose Ring
Nose rings are the rage in this wedding season. While the bride wears the traditional Bengali nose ring for her big day, you can complement the look with an equally stunning Nath, a Maharastrian nose pin design.
Mithila Palkar wears this utterly gorgeous Nath in the web series Little Things when she's getting ready for her bestie's wedding.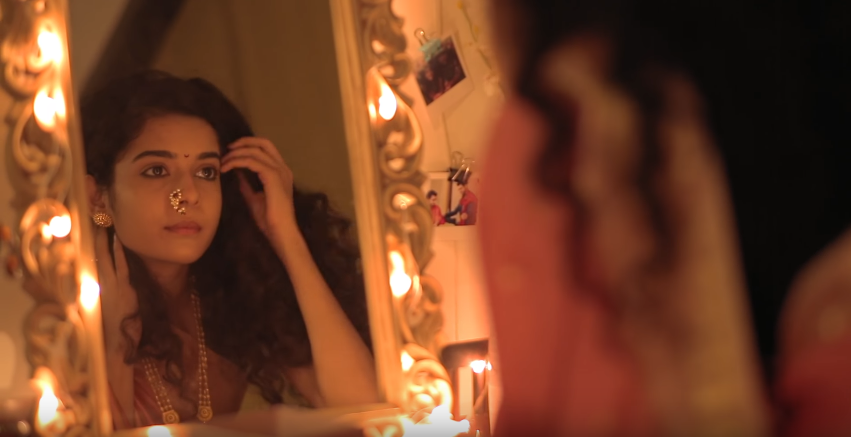 source: www.youtube.com
Some pointers to remember when picking out your jewellery
Stick to the theme – silver, gold, rose-gold, temple jewellery, white stones – whatever style you pick, just stick to the theme and pick out all the jewellery along the same lines.
Do not overdo. Sometimes with a large jhumka, you need not wear a neck piece. Remember that less is more, when it comes to jewellery.
Jewellery colors need not always match your outfit colors. Think contrasting shades, think complementary shades, think out of the box. Try not to wear all-pink and end up like a flamingo at the party.
Choose jewellery that fits your face shape and structure. If you have a big forehead, the maang tikka is perfect to adorn your forehead. In this way, choose jewellery that will actually add to your natural beauty.