Lights, camera, action! As the year is nearing to a close, out favorite stars are keeping us on our toes with their bold fashion statements. Time and again, Sonakshi has taken everyone by surprise exploring a side that she has never revealed. From a quiet girl in Lootera to the bold Akira, this girl knows how to catch audience's attention. The fashionista is on the cover of Cosmopolitan magazine's November edition. She looks smoking hot in the pictures! Let's take a sneak peek at some of the looks she adorned.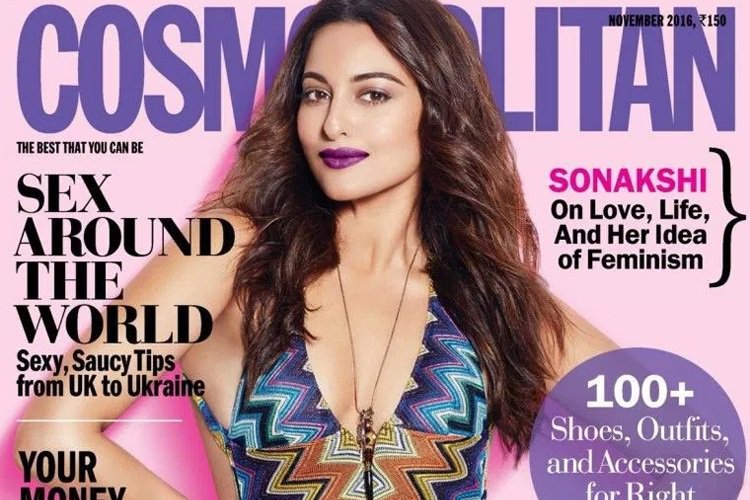 source: fashionlady.in
Sonakshi's Look
For the cover picture, Sonakshi wore the much-talked about purple lipstick which Ash had received flack for at Cannes. However, this fashionista wore it right and owned the look! Another avatar she donned for the photo spread on the magazine was a black CAROUSEL bodysuit by Simran Arya. She looked smoking hot and silenced all the naysayers by showing them that you needn't be size zero to look good!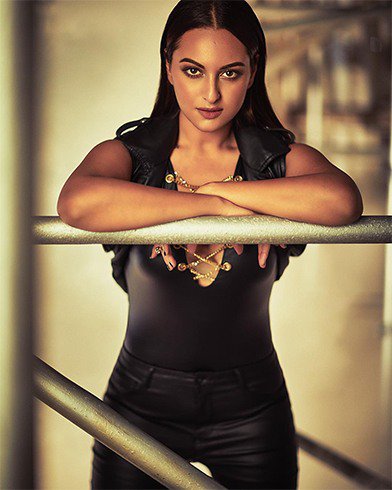 source: fashionlady.in
Another edgy look was created by designer Robert Cavali that was really awesome metallic and stylish top.  It went perfectly with a short skirt from ONLY. The makeup gave her a mysterious look, which she pulled off with ease.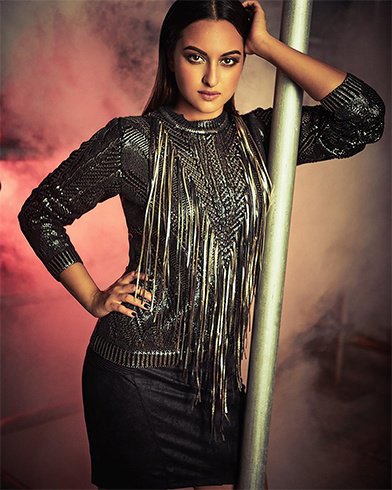 source: fashionlady.in
Another look that for the November for the edition had was of the actor wearing a dress by H&M with a jacket from Zara. And setting the bar higher was by her picking up DIOR boots. To complete the look, she wore a choker from Crimson. Did you love her looks? We loved it! We'd like to hear from you; post your thoughts in the comments section.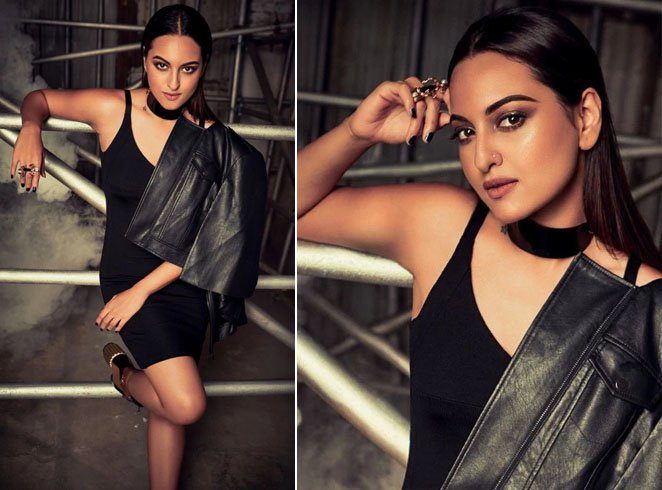 source: fashionlady.in
If you love this article, spread the love by sharing it with your friends. Don't forget to subscribe to our website for the latest style updates. Thank you!