6. Bengali Style
The first thing that comes to my mind when I think about the red and white color combination is the quintessential Bengali saree. If you loved Vidya Balan's look in the film 'Parineeta' then this is your chance to learn how to pull off this look. It might appear to be a tedious task but be rest assured that it is nor all that difficult. The pally is wrapped around the body twice and there are two sets of wide pleats in the front. It goes best with brocade, hand-loom, and cotton sarees.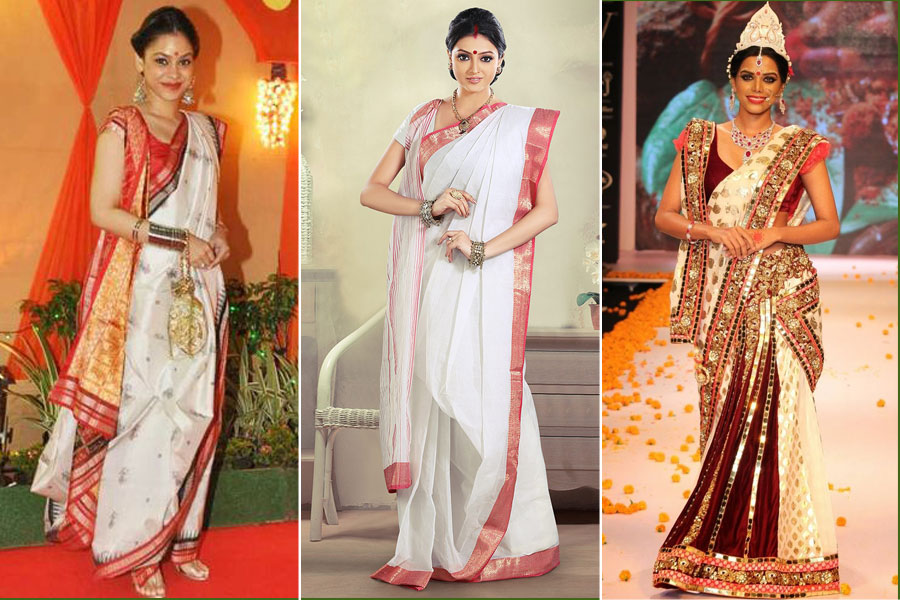 Watch this video and learn to DIY.
7. Maharashtrian Style
The 9-yard long saree is packaged into a compact, stylish, and neat look by Maharashtrian women. Now, the question that will cross your mind is, how? Well, it is not rocket science, thankfully, as it is draped and tucked into a pair of capris or shorts. Don't forget to wear a nose ring, jasmine flowers, and colorful bangles to complete the look.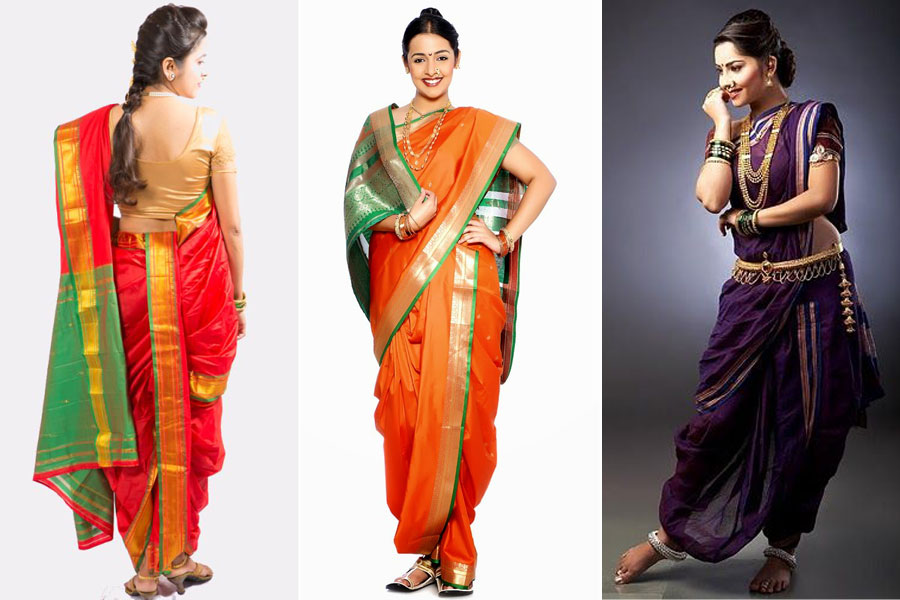 Watch this video and learn to DIY.
8. Kerala Style
The white and golden combination is a Kerala specialty. If it is simplicity and style that you want to achieve, then this is the look that you should bank on. There is another type of saree called the  Mundu Neriyathum, or Set Mundu, which consists of two sets of cloth.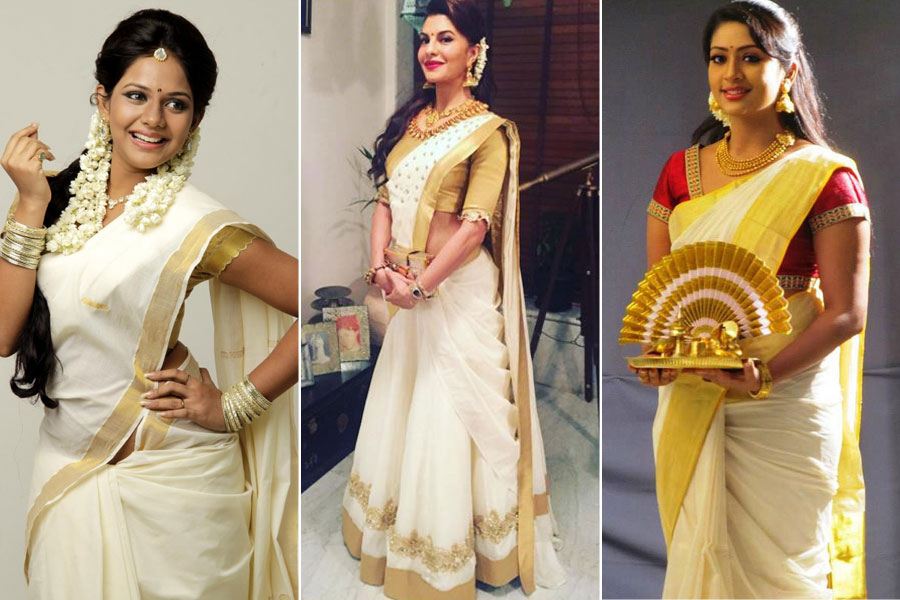 Watch this video and learn to DIY.
9. Gujarati Style
The Hindi saas-bahu serials have made one thing popular, which is the draping style. It is not too different from the traditional style as the pallu is arranged differently. The pallu is usually placed on the left shoulder and it is then brought to the front over the right shoulder. It can be left hanging or can be tucked in a little bit. So, it would be wise to go in for a saree with a very heavy pallu and the look is complete!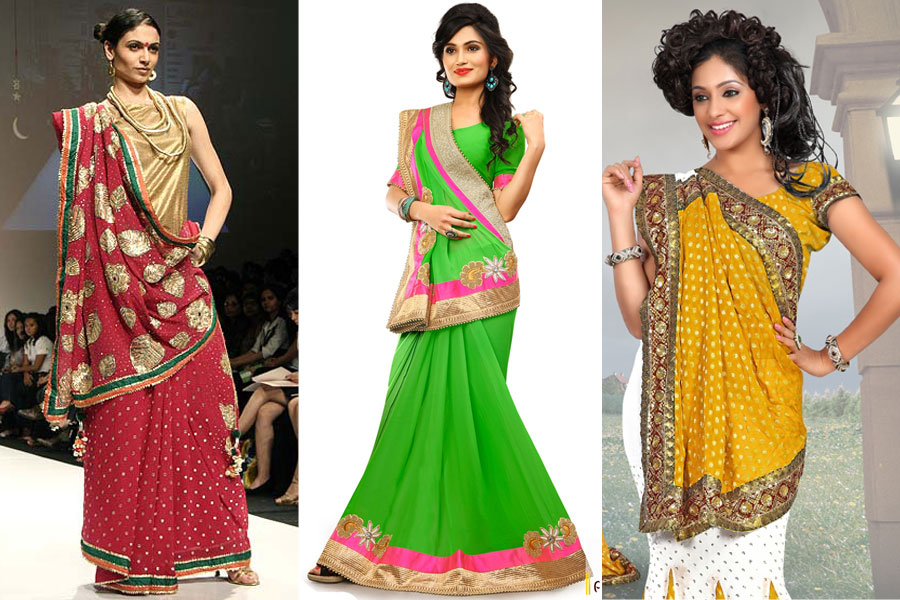 Watch this video and learn to DIY.
10. Kandyan Style
The Kandyan saree, like the Kerala saree, consists of two pieces with a short sleeved blouse. The highlight of this style is that the pleats are tucked in at the shoulder and not at the waist. For this reason, this draping style is more free-flowing making as the pallu is not constricted. Also, the pallu is placed on the left shoulder which falls on the back. Another characteristic feature of this type of saree is that the borders are covered with frilled designs.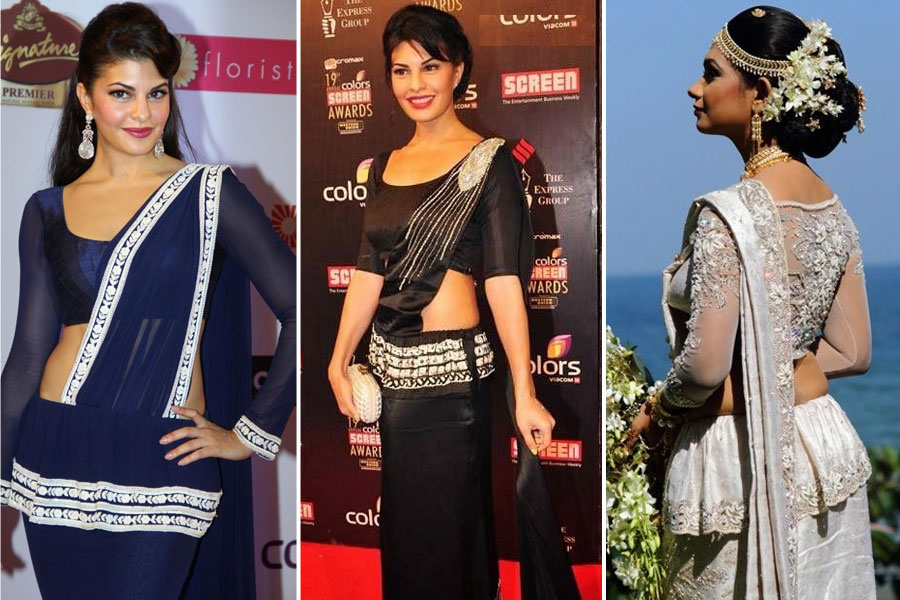 Watch this video and learn to DIY.