The best way to look great and carry off the traditional look is by wearing a saree. Well, everyone knows how to wear it in a regular way. But wouldn't it be fun to spice things up by adding a few twists? This is definitely an exciting possibility. This post will take you through 10 ways to wear a saree.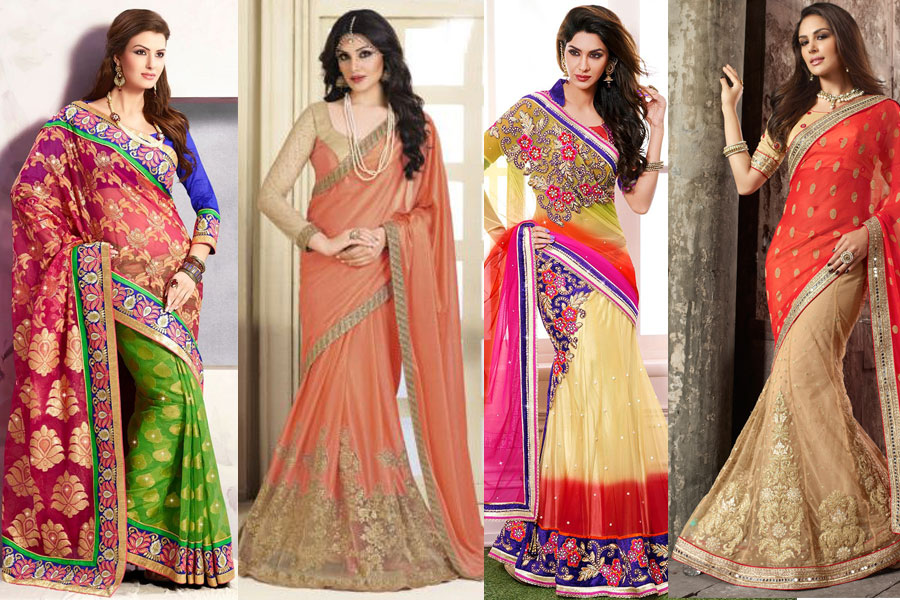 1. Traditional or Nivi Style
The 'Navi' style of draping a saree is the traditional form which most people wear day in and day out. The roots of this style is in Andhra Pradesh and has been adopted by women across the country. It is versatile, making it a universal choice. All you need is a fashionable saree, a perfect blouse, and accessories to kill it!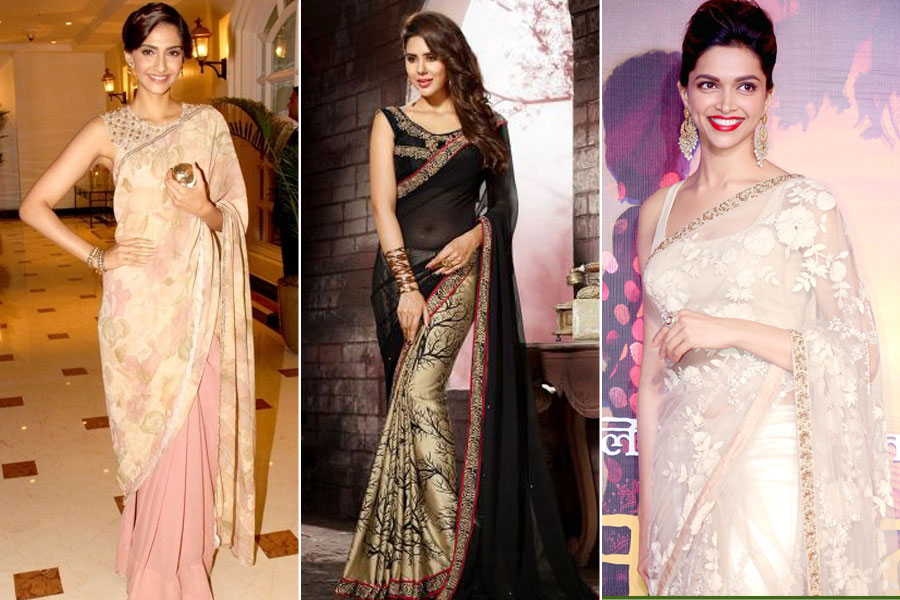 Watch this video and learn to DIY.
2. Lehenga Style
Are you wondering about what to wear for a function or where you need to wear ethnic attire? The lehenga style saree would be an excellent choice as it is very fashionable. Well, you can be sure that you will be a head-turner. There are pre-stiched sets that are easily available in the market as well. And it goes without saying that is is a perfect option if you want to show off your curves and save the trouble of actually draping a saree!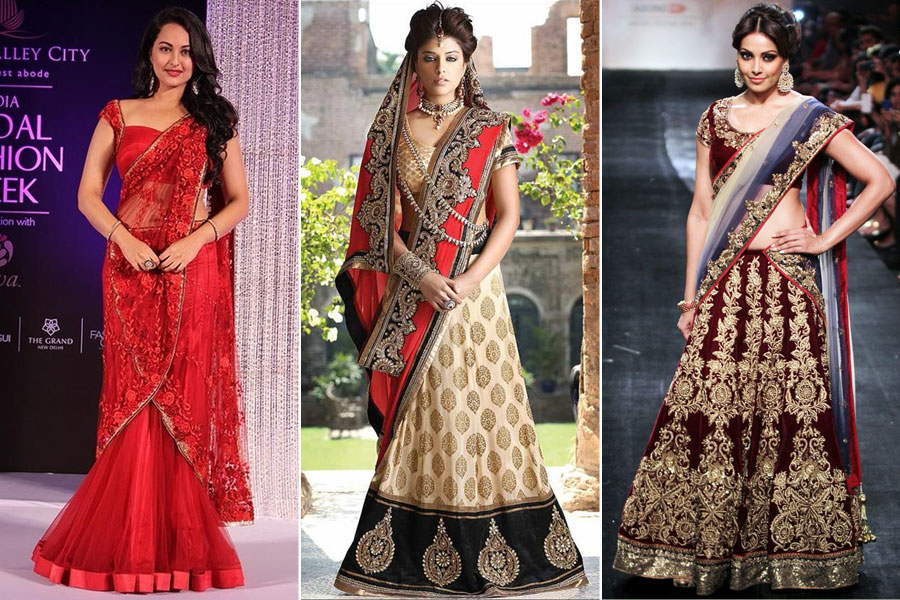 Watch this video and learn to DIY.
3. Butterfly Style
One of the hottest trends in B-town right now is the butterfly draping style. The stars can't get enough f it. It is a simple twist of the traditional style where the pleated pallu is very thin exposing the navel. Now this trending style is the best choice if you plan to go to a party or a function.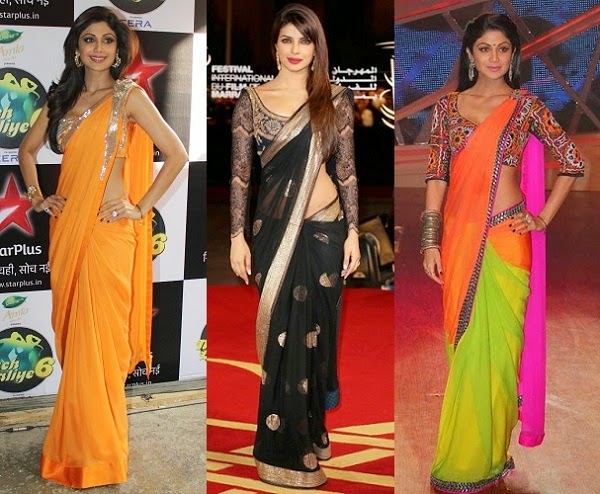 source: looksgud.in
Watch this video and learn to DIY.
4. Mumtaz Style
Mumtaz set a trend in the 80s' with the way she draped her saree in the song 'Aaj Kal Tere Mere PyarKe Charche'. Ever since then this style has always been a look that fashionistas have resorted to when they have a retro-look in mind. The material is wrapped around the lower half of the body, tightly. It is an excellent choice if you want to flaunt your figure.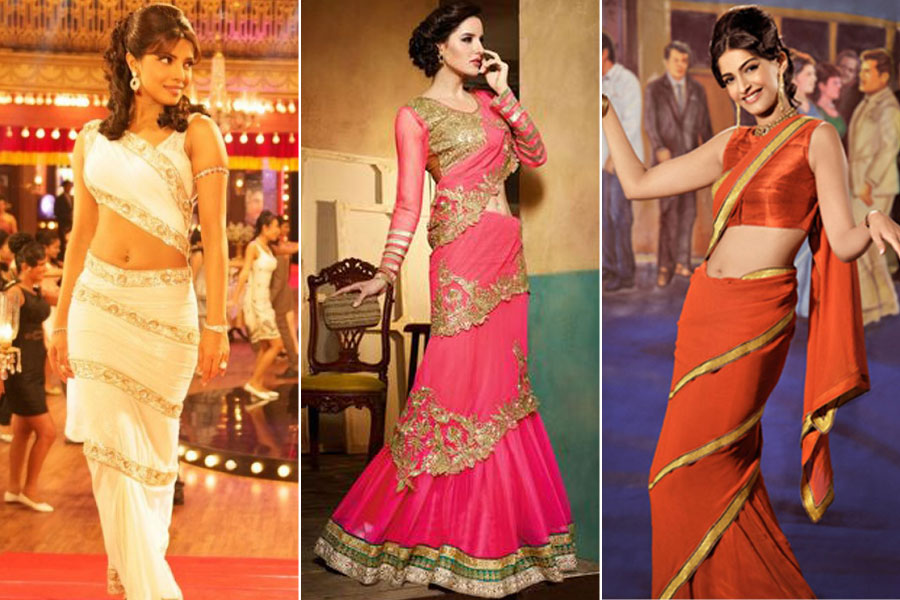 Watch this video and learn to DIY.
5. Mermaid Style
Another popular draping style is the mermaid, which is recommended for women who are curvaceous. On the bright side, this look can be carried off by almost anyone. The trick to nail this flattering dressing style is to leave out the pleats in the waist. As a result, it will look like a skirt at the bottom and has a slimming effect as well.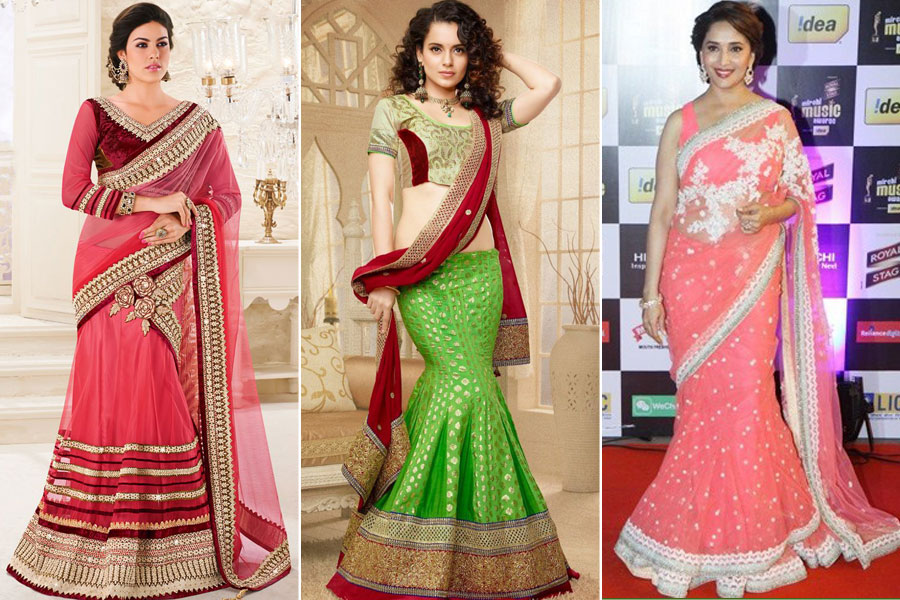 Watch this video and learn to DIY.