16. Double Pallu Saree Style
The double drape is a modern take on the draping the saree in a fun and fashionable way. It is the brainchild of designer Shaina N C. Two sarees are used to create this look, which is trendy, to say the least as it is an excellent alternative to the traditional drape.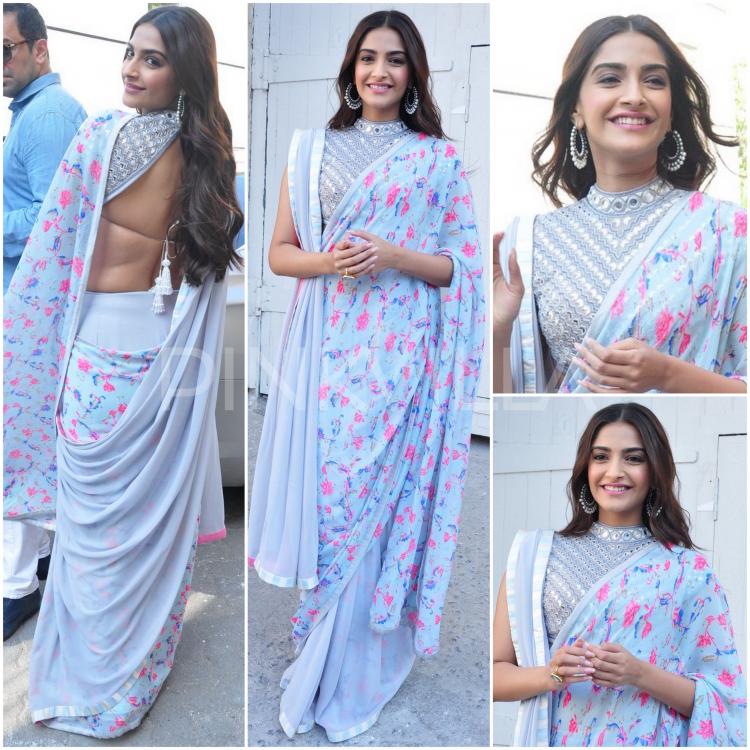 source: letuspublish.com
Watch this video and learn to DIY.

18. Half Saree Draping Style
This style of draping the saree is often known as Daavani or Langa Voni, which women wear in South Indian states. As the name suggests, it is a combination of a saree and a skirt. This ensemble has three distinct parts—the pavada (long skirt), blouse, and shawl. It is worn during special occasions these days.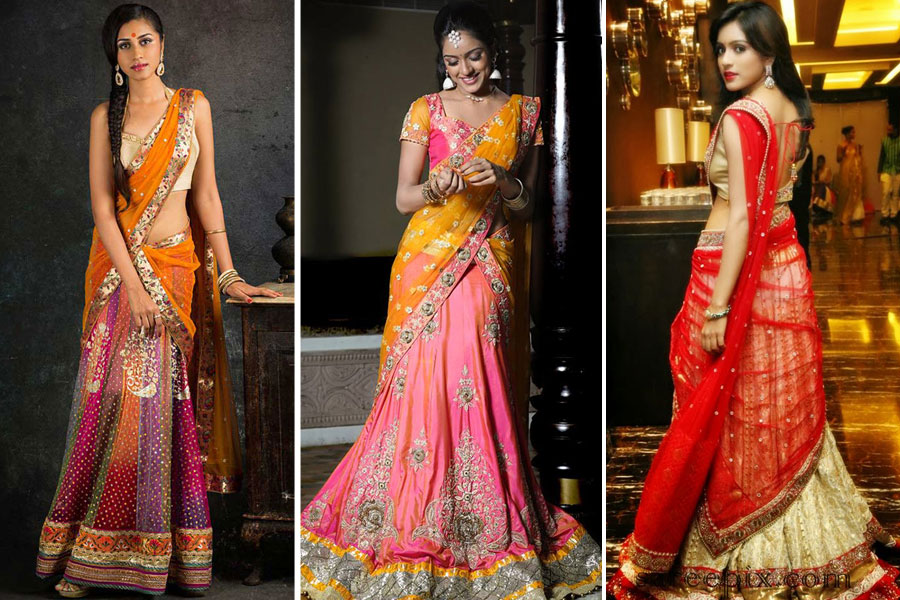 Watch this video and learn to DIY.

19. Heavy Bridal Saree
Many brides these days are experimenting with heavy bridal sarees because they look irresistibly good. Well, who wouldn't want to be a princess for a day? Sarees with a lot of embroidery and embellishments have always been in vogue as it is a timeless classic.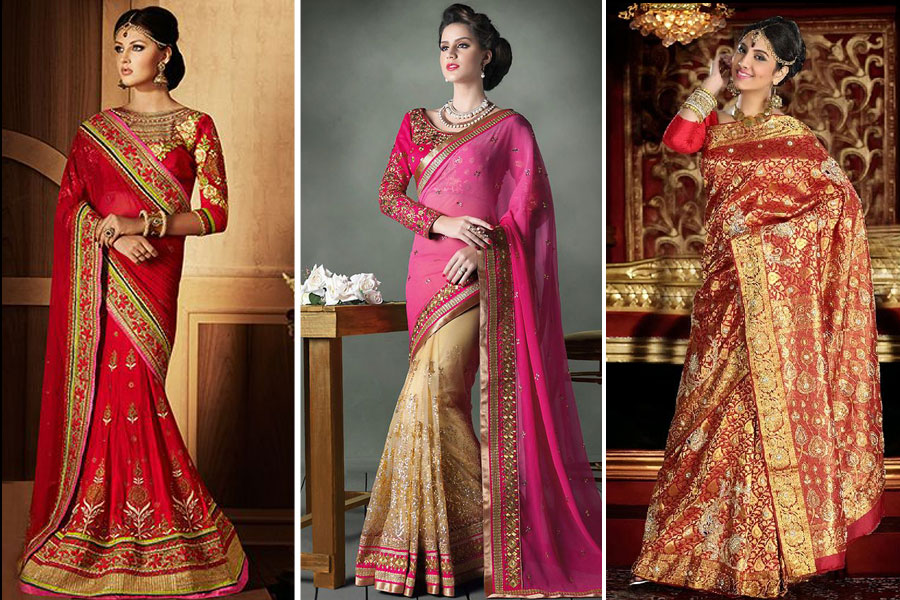 Watch this video and learn to DIY.

20. Saree with Pants
Whoever thought that pants and sarees would be a big hit? Well, the comfort that pants provide along with the elegance of sarees makes this combination a match made in heaven. This is a combination where the best of the West and the East meet, which is worth giving a try.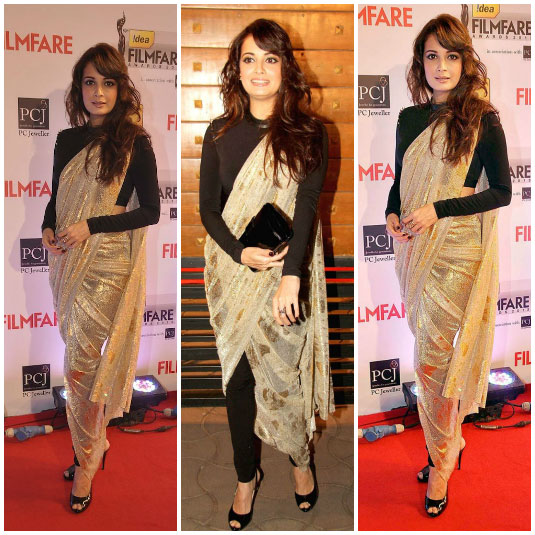 source: www.heartbowsmakeup.com
Watch this video and learn to DIY.

Hope this post was informative and helpful! Now, the game is on as you are prepared to look your stylish best.
If you liked the article, please share it with your friends. Thank you!