There was a time when celebrities were only interested in cricket, but times have changed. Now, we can see quite a few A-list celebs showing their support for different sporting events across the country. With celebs like Akshay Kumar and Honey Singh paving the way even their female counterparts, like Sonakshi Sinha, are making an effort to know about different sporting events. Recently, this pretty lady bought a kabaddi team, The United Singhs, along with UK's The Hayre Group and was spotted at an event as well, demonstrating her commitment to the game and for promoting her upcoming movie, Akira. Let's take a closer look at the outfit she wore at this event.
Sonakshi's Look
This pretty lady sported a Boho look at the event and nailed it! She selected a crisp white hi-low shirt dress with a pair of tan pants by Chola by Sohaya. The star selected a matching tan belt to add shape to the outfit.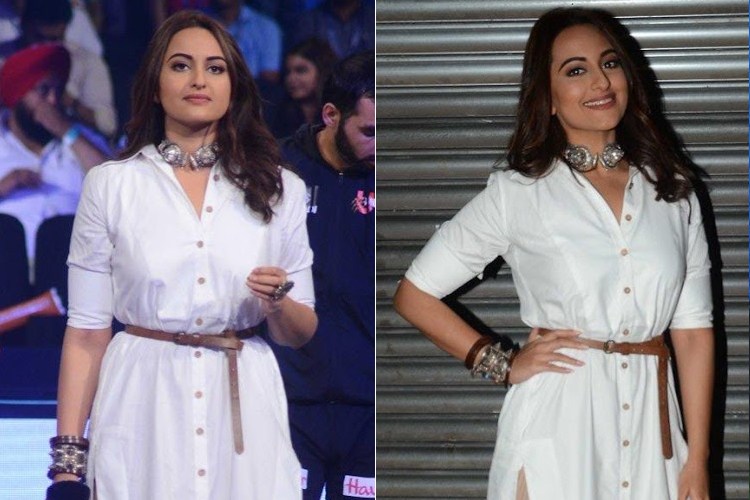 source: www.fashionlady.in
The star was all smiles at the event and her makeup was minimal as she sported a tan color lip color and let her hair down. And her the tan-colored theme looked great because it matched her hair. Extra brownie points for that!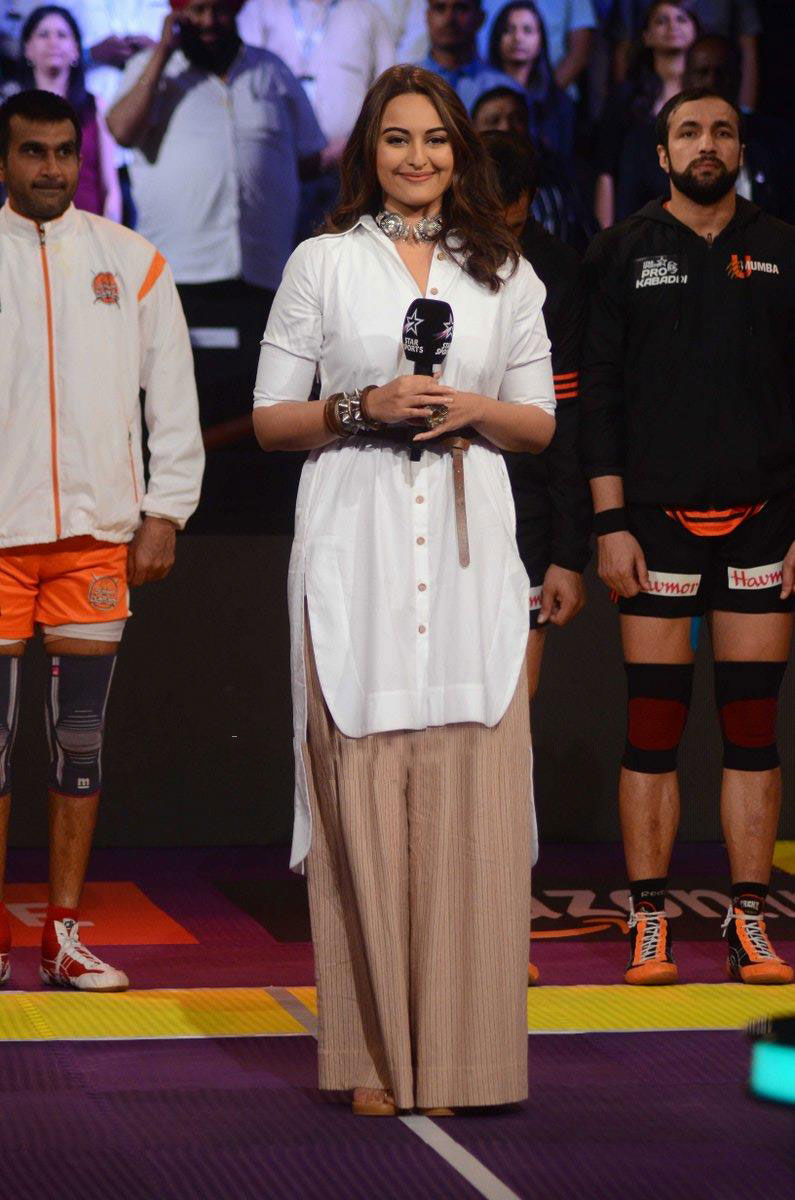 source: www.instantbollywood.com
As for accessories, a Boho look is incomplete without a mish-mash of different accessories that create a unique look. The star selected a silver choker necklace, cocktail ring, and bangles from Amrapali and wooden bangles from Ritika Sachdeva. And yes, any outfit is incomplete without the perfect pair of shoes. Sonakshi selected a pair of Aprajita Toor heels.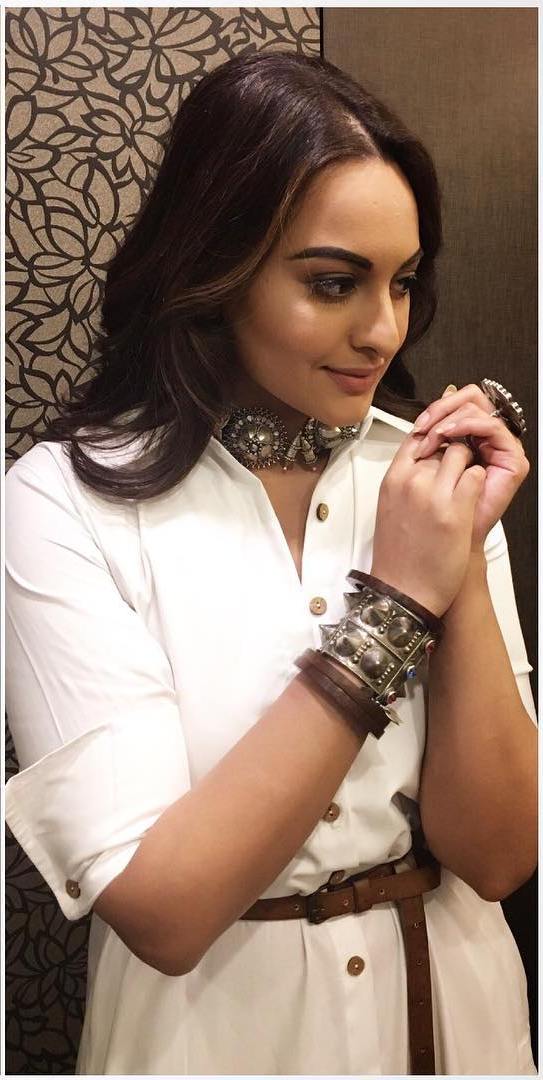 source: twitter.com
If you liked the article, please share it with your friends. Thank you!