Disappointed with the fact that Sonam gave the IIFA awards in Madrid a miss this time? Well, this post will cheer you up! The actor is spending some time in Los Angeles to recharge her batteries. Let's take a look at some of the pictures that she posted on Instagram and it will not disappoint you, to say the least.
Sonam's Look
During her time off, the star was spotted in Chole. She selected white culottes with a ruffled off-shoulder top. As for the accessories, she selected a tan bag with matching loafers.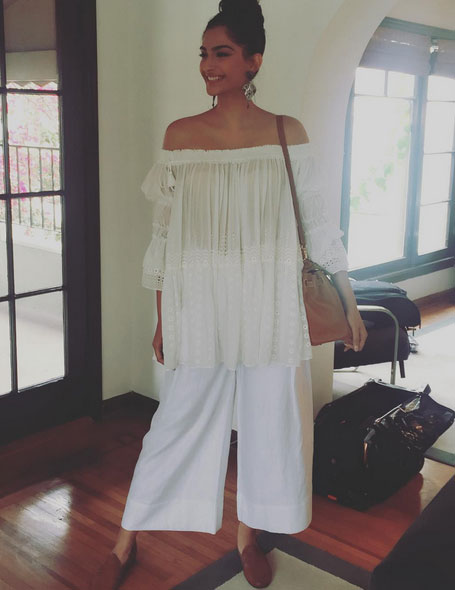 source: Instagram.com
Sonam wore a pair of silver earrings to add an old world charm to her modern look. Her makeup and hairstyle were done by the stylist, Cherish Brooke Hill.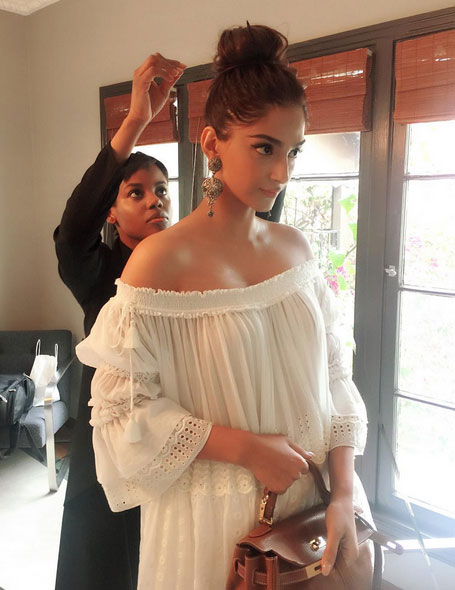 source: Instagram.com
Her hair was tied up in a bun at the top of her head. As for her makeup, pink lip color, blush, perfectly done eye brows and winged eyeliner completed her look.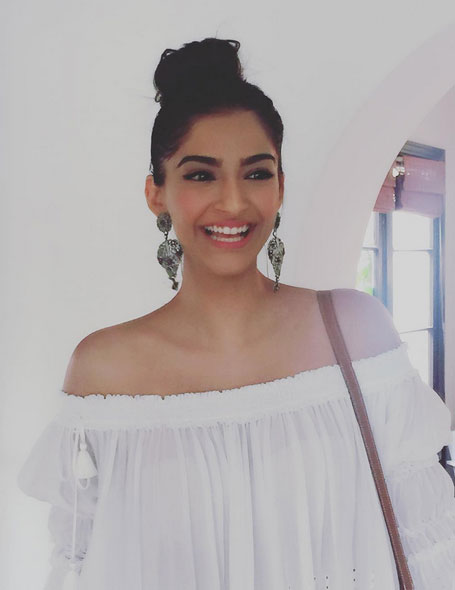 source: Instagram.com
We did miss the star on the green carpet but she made up for it with this chic look, don't you think?  Well, it goes without saying that we loved her look and can't wait for spotting her at her stylish best soon.
Thank you for reading. Do subscribe to our website for more trend updates.