As the old saying goes, "Diamonds are forever." Well, it's not just diamonds but denims anywhere, anytime, and in any form are always considered trendy. If you don't take our word for it, Alia Bhatt shows us the way with her trendy denim jumpsuit look. Yes, you've heard that right! The fashionista was recently spotted in a jumpsuit and we must say that we were pleasantly pleased. So, without any further adieu, let's take a closer look at what she wore and how she rocked the look!
Alia's Jumpsuit Look
The first thing that comes to mind when you think of jumpsuit is 'fun'. The fashionista was spotted in a strapless denim jumpsuit at the press meet for the Filmfare awards and she didn't disappoint us! Her fresh and hip look turned a lot of heads, as always, for all the right reasons. The star owned the look and stood taller with her Louboutin heels. She selected a silver bracelet which completed her minimalist look.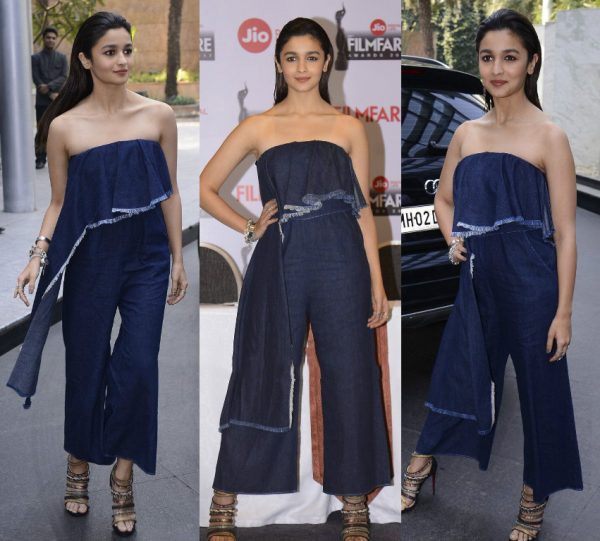 source: southindianfashion.com
As for her hair and makeup, she kept it simple. The neutral makeup was just about right for the occasion. Her hair was pushed to the back making her look uber cool. Loved her look? We want to know what you think about Alia's look. Do share your thoughts with us in the comments section.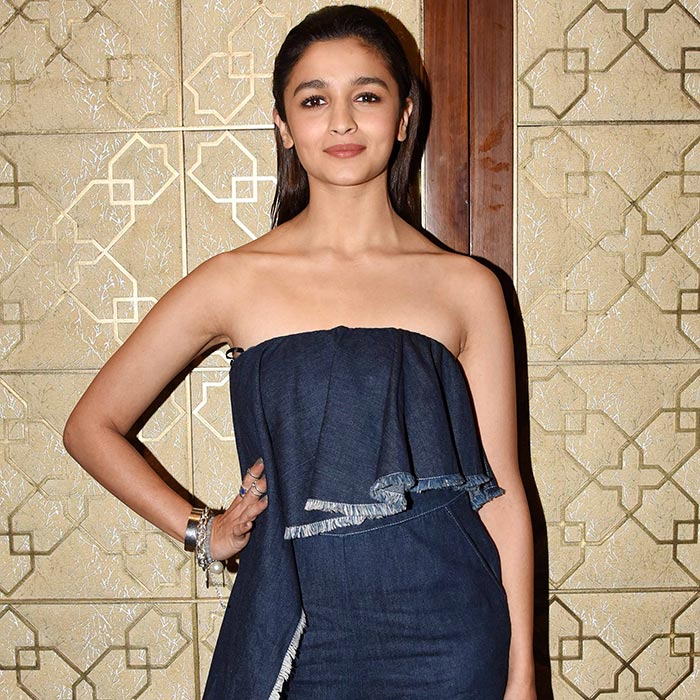 source: India.com
If you like this article, spread the love by sharing it with your friends. Don't forget to subscribe to our website for the latest style updates. Stay stylish!