Listen up fashionistas, there is a new star in B-town that you should watch out for. Any guesses? Kriti Sanon is the new girl on the block and she looks fabulous. We have been keeping our eyes out and this lady knows what's hot and what's not. The actress is starring in Pink with Amitabh Bachchan. Let's take a closer look at the outfit she wore at the screening. Happy reading!
Kriti Sanon's Look
For the event, Kriti stuck to the basics and this lovely lady looked super hot in single shoulder black maxi dress. The fashionista was able to balance out her dress without creating a lot of drama like Kangana nor was her outfit choice completely mind-boggling like Sonam. You go, girl!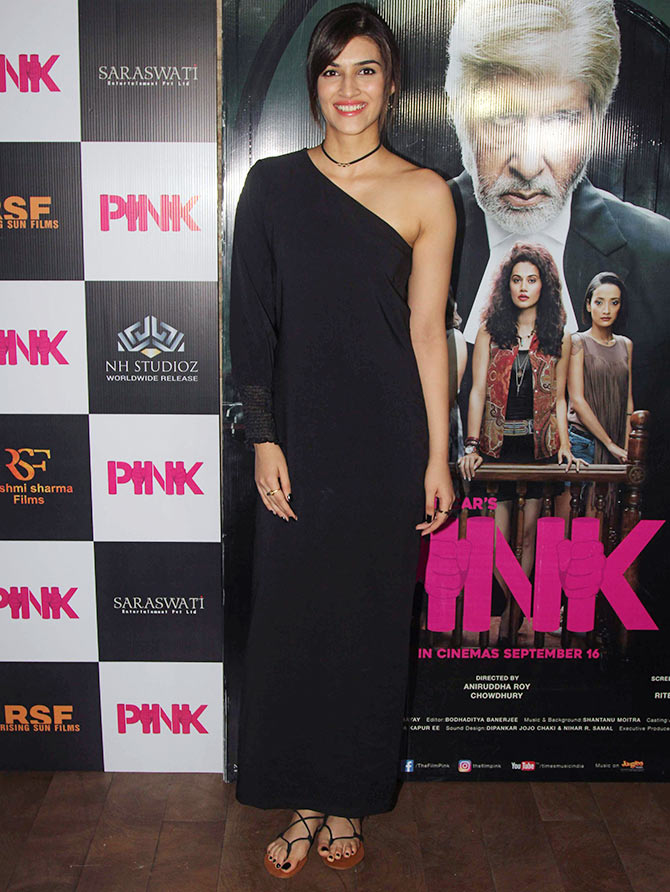 source: rediff.com
As for her makeup, it was natural with her lips standing out and her hair was tied at the back with a few strands framing her face. She selected a simple choker necklace and a pair of black flat strappy sandals to complete her look. We loved her simple yet powerful look, did you? Share your thoughts in the comments section! And don't forget to stay stylish.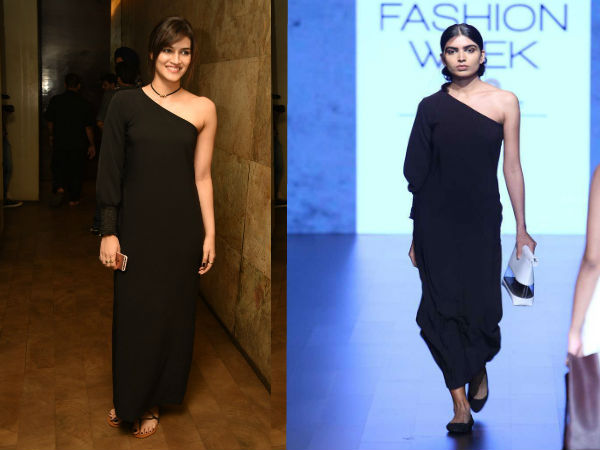 source: boldsky.com
If you like this article, spread the love by sharing it with your friends. Do subscribe to out website for more fashion updates. Thank you!