It's summer time, the most awaited time of the year when you can experiment with your look. If you want to get a chic and trendy look this summer, you should try out the Bohemian look.  It is all about being vibrant and free without worrying about the conventional trends. It encourages you to carve out a style of your own. Let's take a look at 11 ways in which you can get the Bohemian look this summer.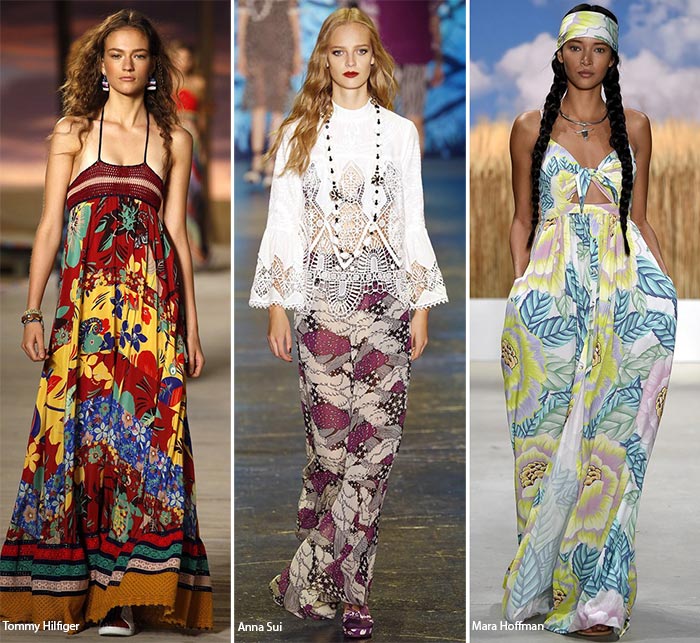 source: fashionistas.com
1. Maxi Skirts and Dresses
Long maxi skirts and dresses are an excellent choice to get the boho look. It will help you assert your individualism which is chic, free, and attractive all at the same time, perfect for the summer. Select a solid color skirt as it can the point from which you can begin to build you look. Another chic option that you can go for is printed maxi dresses. If you are feeling adventurous, then you should think about selecting a geometric pattern skirt or dress as it will be eye catching!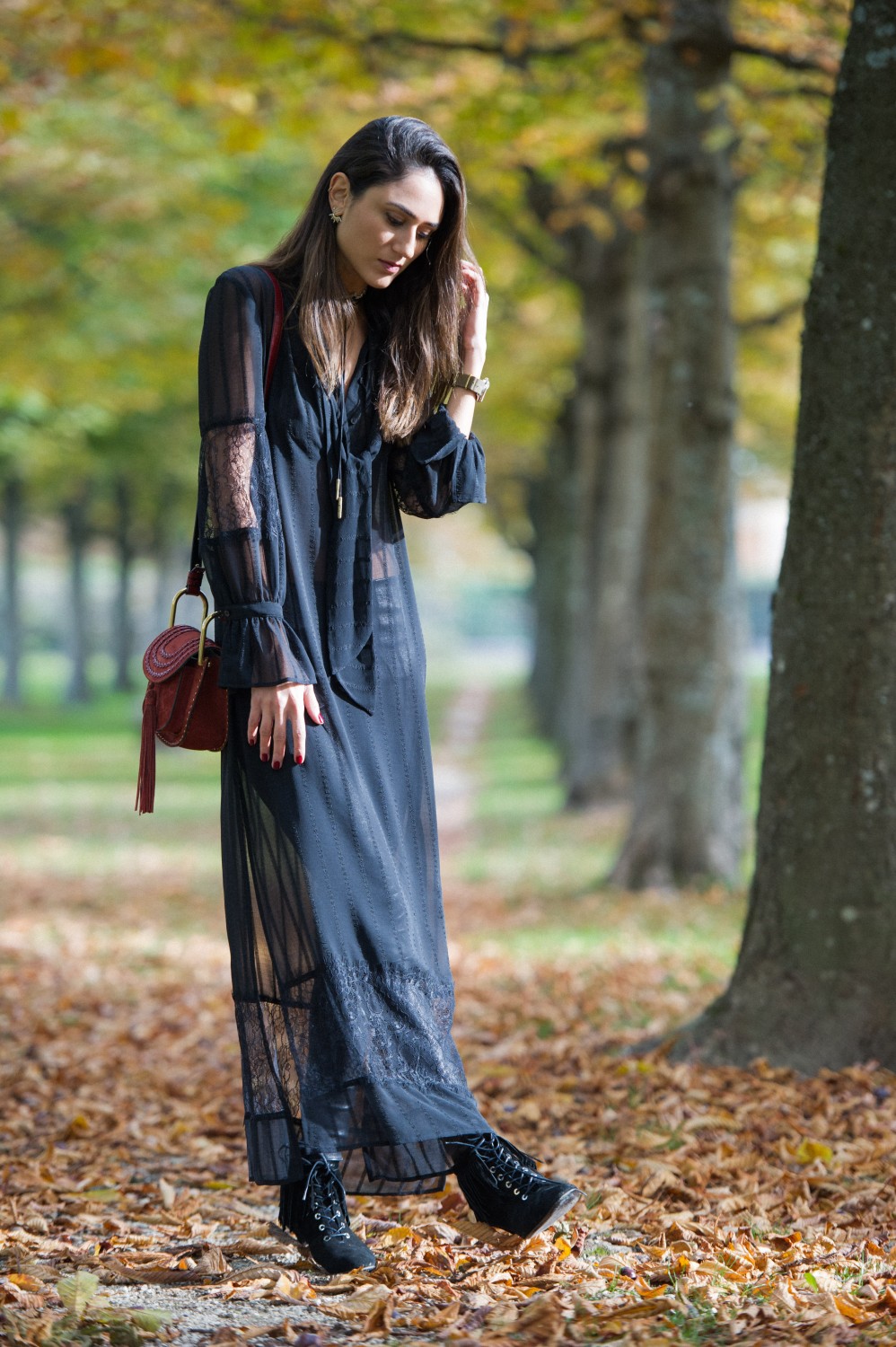 source: oldaugustus.org
2. Jeans
If you aren't crazy about skirts or dresses, you can always wear a pair of comfortable jeans. High waist, low waist, baggy, or tight, you can pull off this look with any pair of jeans. If you really want to flaunt your legs then wear a pair off a pair of  jeggings or leggings.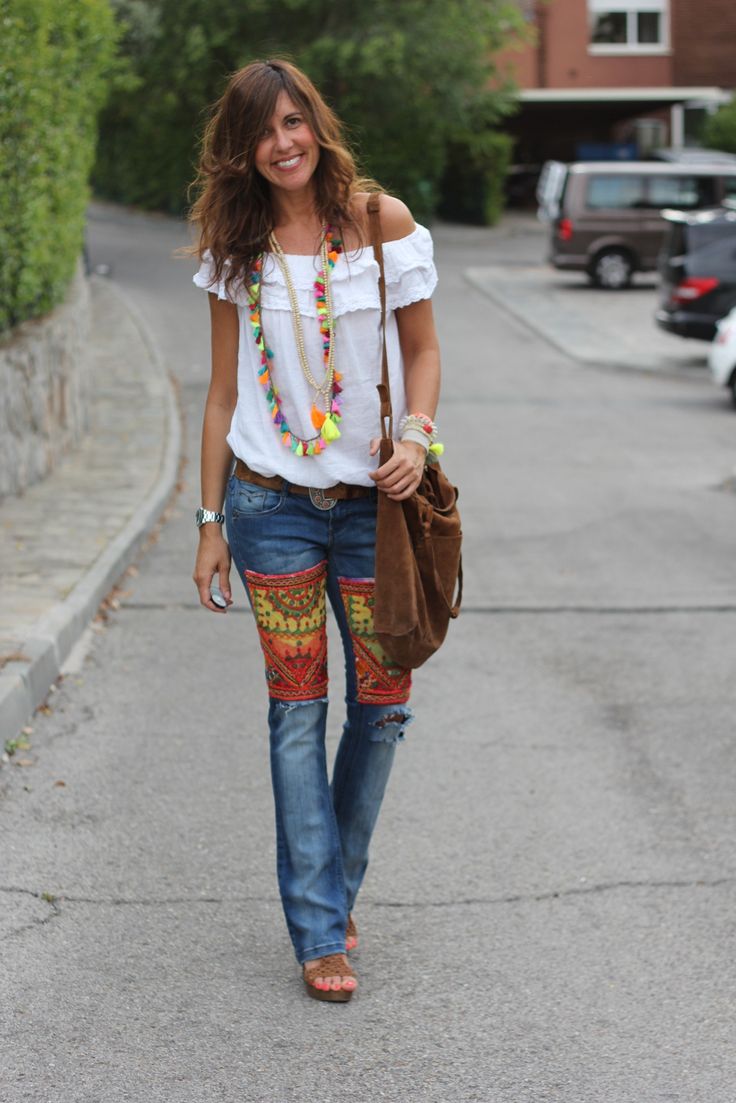 source: pinterest.com
3. Tunics and Tops
Tunics are always associated with the Bohemian look and that too for a good reason. This is because they are versatile and very comfy. Pick up an embroidery top or a plain t-shirt type of tunic. In addition, you can wear a vest or a knit sweater over it to complete the look.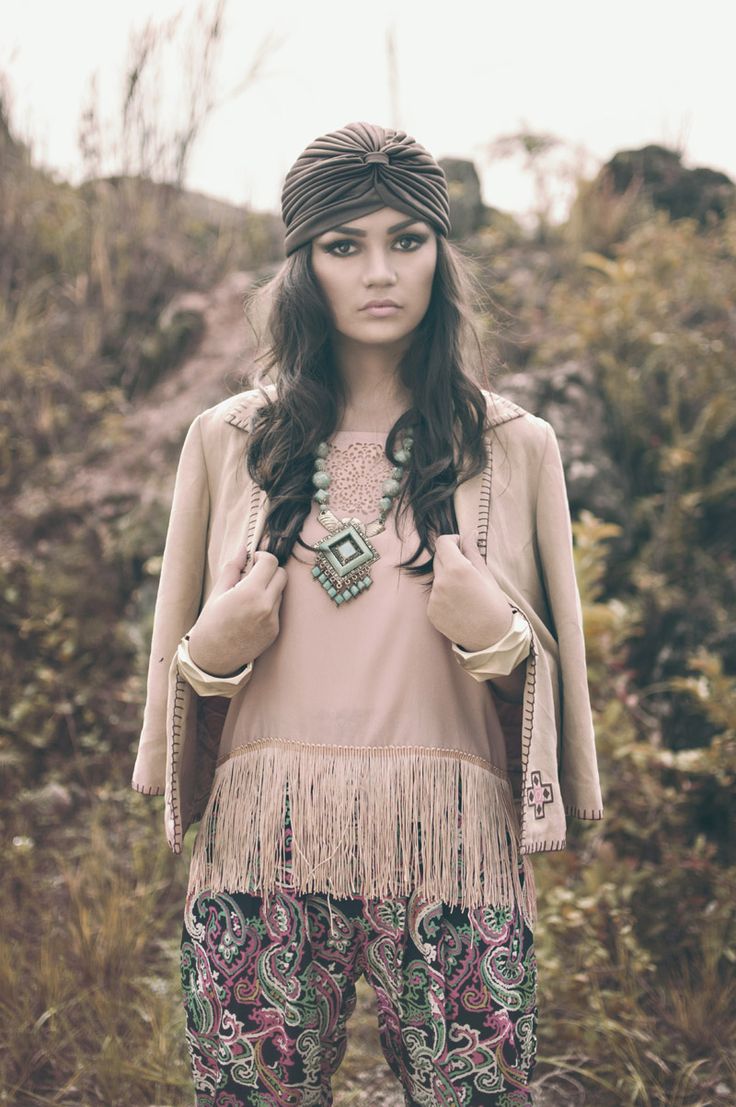 source: pinterest.com
5. Knit Sweaters and Vests
Knit sweaters or shrugs add a magical touch which transforms your look. If you want to really create an interesting look, then you can opt for a see-through or a lace knit sweater. Well, if you aren't a big fan of sweaters then you can opt for vests. A casual denim jacket or a loose unbuttoned shirt can help you complete this look! But be careful because it's summer now, and you wouldn't want to melt like an ice-cream, would you?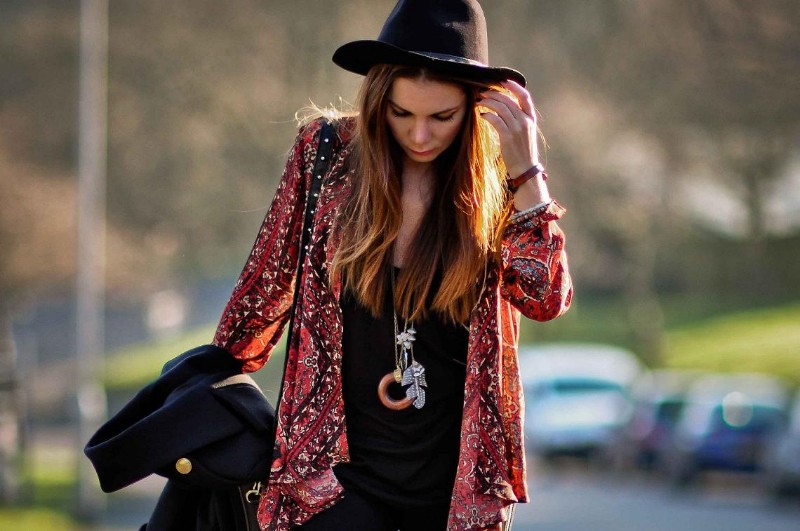 source: vestitiusciamo.it
6. Chic Hairbands and Headwraps
Pick up floral crowns or a hairband with a ribbon or flower on the side, which will help give you the Bohemian look. Or else you can wrap a scarf in a stylish manner on your hear and you've got yourself a head wrap. Another alternative is to use a bandana as a headwrap. There are plenty of options to choose from without burning a hole in your pocket.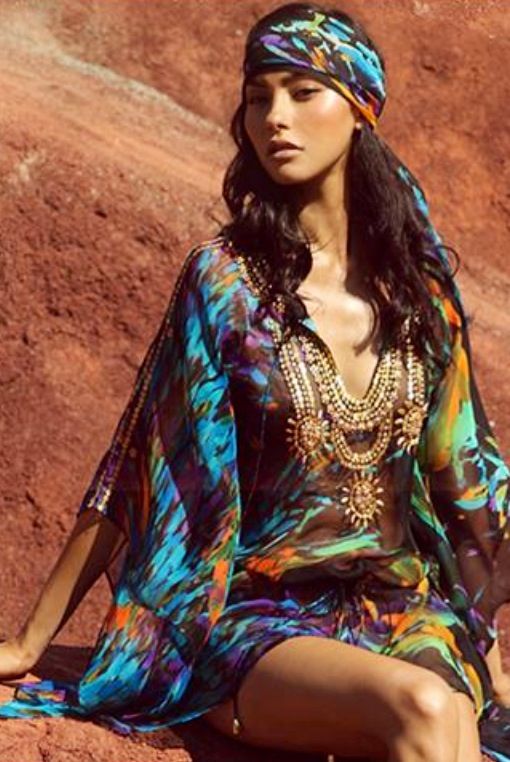 source: pinterest.com
7. Stoles
Stoles are an important component of creating a Bohemian look as they give a laid back look. Depending on your taste, you can select either solid color or patterned scarves. Remember that patterned scarves are more attractive to look a as it is like a riot of colors. The fun part is that you can get designer scarves or even inexpensive ones. But the key to really kill it is to make sure that everything balances out. So pay attention to how you mix and match!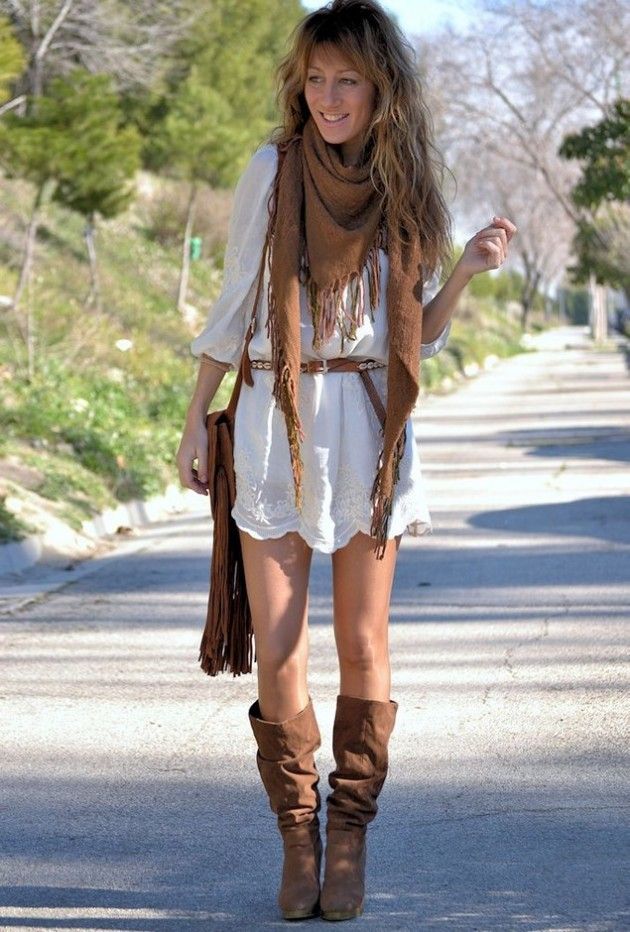 source: pinterest.com
8. Bags
Regardless of your preferences of leather over suede, fringe or a cross over bag, a Bohemian bag always comes to the rescue. A small cross over bag would be an excellent choice as it will give you more range of motion. This means that you needn't worry about your bag and can be free. You can do exactly the opposite as well! Pick up an oversize bag with an attractive strap or select a canvas bag made of jute, khadi, or cotton. And if you feel like trying something different, all you need to do pick up your jhola!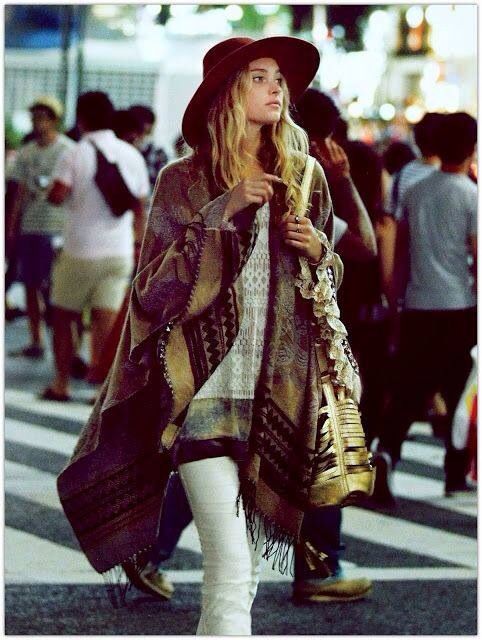 source: pinterest.com
9. Oversize Sunglasses
The next accessory which is a must have is oversize sunglasses. It will make you look edgy and add to your attitude without even trying too hard! If you really want to experiment with your look, then you can even select round wire-rimmed sunglasses like the ones that John Lennon used to sport. If this doesn't appeal to your aesthetic sensibilities, then you can go in for aviators or catch-eye sunglasses.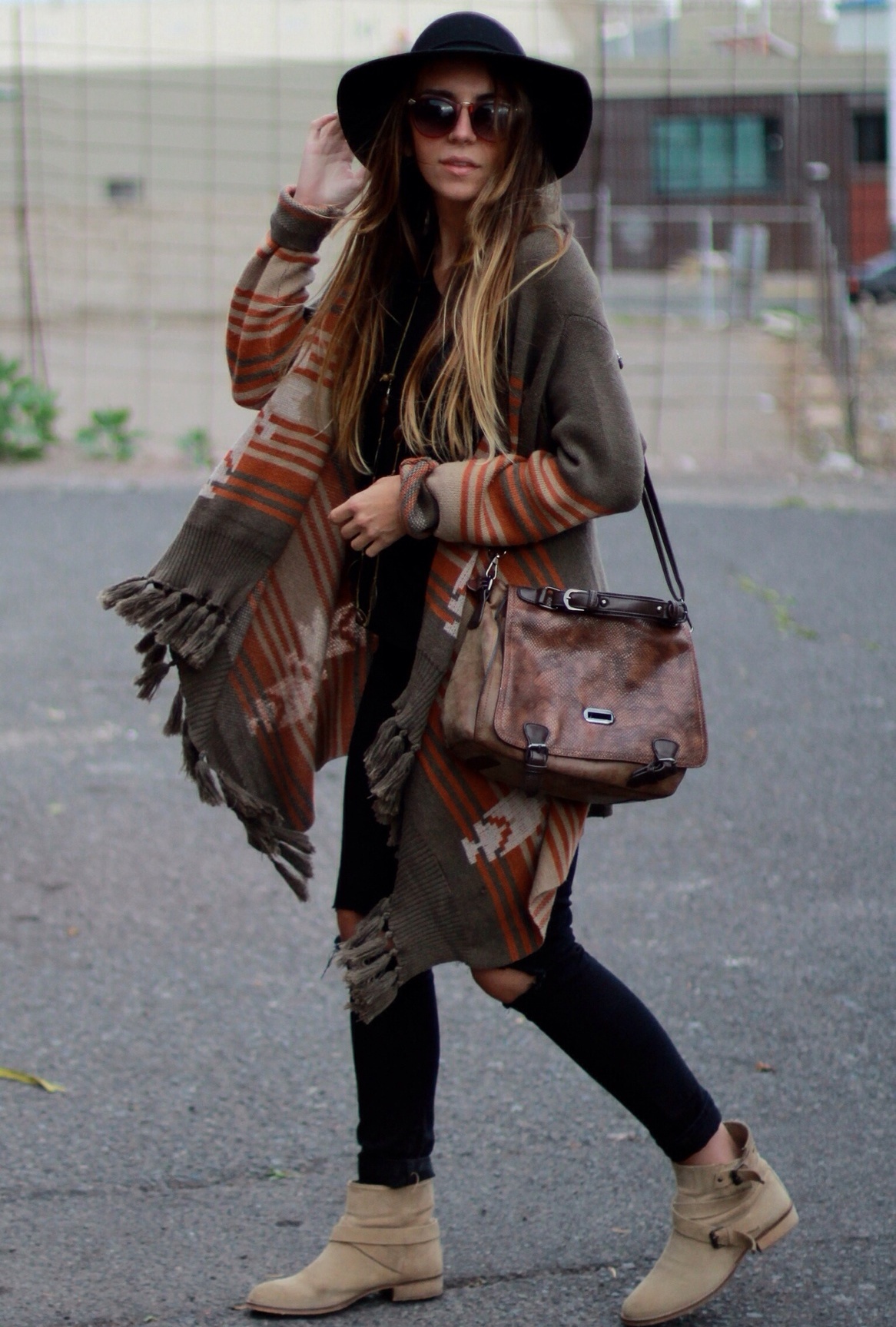 source: glamradar.com
10. Chunky Jewelry
The secret to selecting jewelry that will go with your Bohemian look is buying something chunky. Always be on the lookout for something that is different or unique as it's a very individualistic style. Try to include wood, gemstones, feathers, and other natural materials as it adds an earthy feel to the ensemble. Try long feather earrings, funky rings, charm bracelets, and chains with interesting pendents.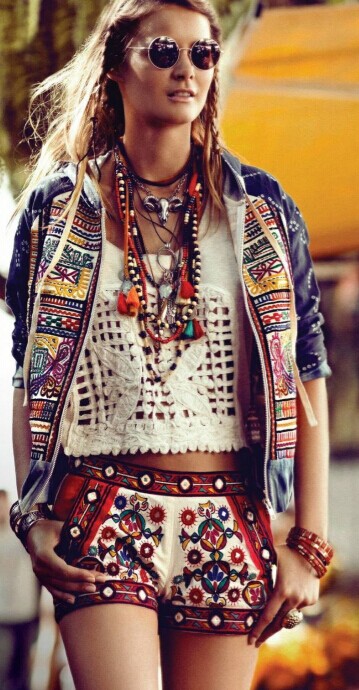 source: enkivillage.com
11. Shoes
When it comes to shoes, you have variety of choices. You can create two types of distinct looks; you can either go for sandals or boots. Sandals are great for summers as they are super comfortable and trendy. There are so many options to choose from as well. When it comes to boots, you can make a bold style statement. So, pay attention to the shoes that you select as it can make a serious difference to the look that you want to pull off.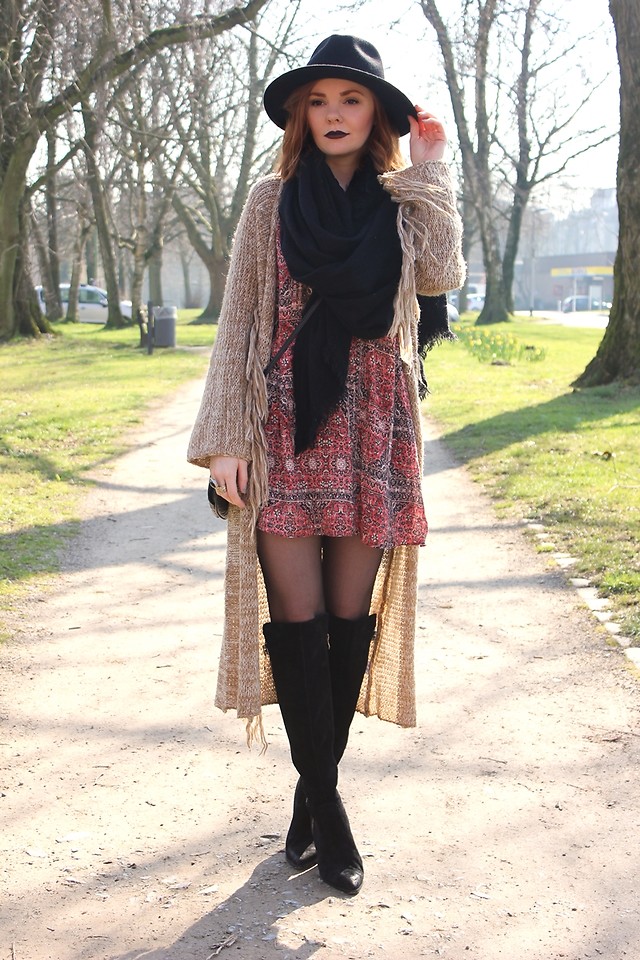 source: lookbook.nu
Thank you for reading. Do subscribe to our website for more trend updates!