6. Kashmiri Embroidery
This magnificent embroidery originates from the most beautiful location in India. The rich embroidery of Kashida reflects the color and excellence of Kashmir and makes an excellent piece of designer kurti. Kashmiri embroidery is a must have and preferred in India as well as by celebrities over the world.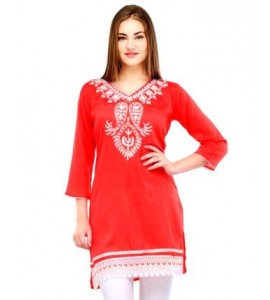 source: www.sweetcouch.com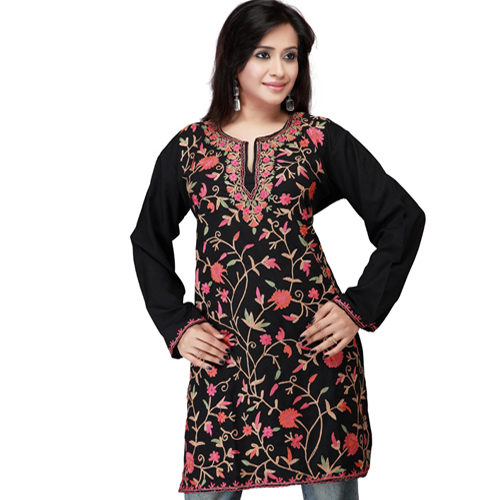 source: www.hakkabakka.in
Generally, finished with different colors and suitable shading, it is overpowering. Kashmiri embroidery also takes motivation from nature with its subject spinning around flowers, fruits, trees, creepers, birds, and so on.
Beautiful crewel hand embroidered top with Colorful thread work along with floral design on base fabric. History of kashmiri embroidery Kashmiri embroidery is one of the delicate and finest embroidery. The stitches used may be simple but the outcome is beautiful. There are two types of Kashmiri embroidery- sozni (kashida) and aari. Kashmiri aari is worked with only chain or chain stitch filling. Sozni embroidery is done with crewel needle. Paisleys and coils are the integral part of many Kashmiri embroidery designs. Kashmiri embroidery is worked with Wool, cotton threads and sometimes silk threads. The finest Kashmiri sozni embroidery can be found on pashmina shawls and phirans. Kashmiri aari can be found on rugs, panels and
blouses
.The Model with Height 5'10" is wearing This Kurti.
Buy from Flipkart
7. Zardosi Embroidery
Zardosi work is done in gold and silver or other metallic colors. In Persian language, it actually means to sew with gold thread. The word 'zar' implies gold and 'dosi' implies embroidery.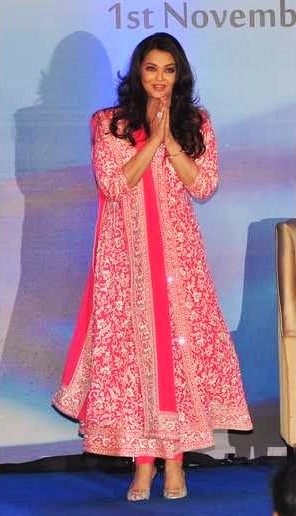 source: www.livewithfashion.com
This is the most lavish form of embroidery. It includes the embroidery with the metal strings like Gold and Silver. This is the most well known amid Diwali, Eid and marriages.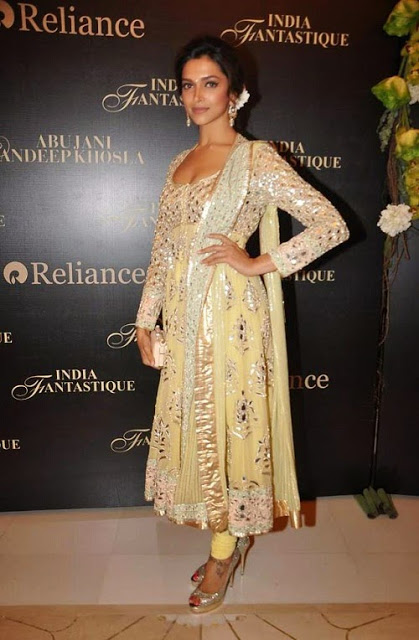 source: www.livewithfashion.com
You can use Zardosi work borders or laces also to give your plain kurti an instant glam.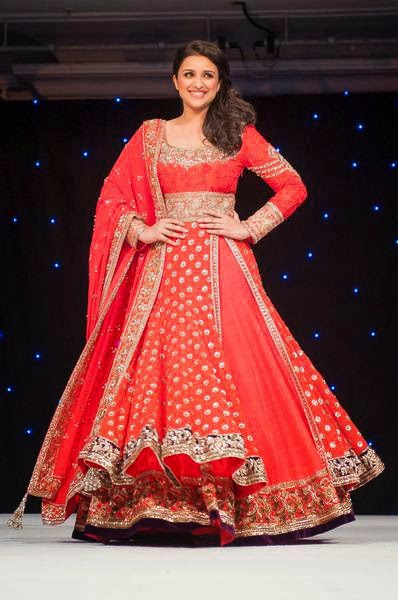 source: www.livewithfashion.com
Designer kurtis with Zardosi work provide classy and gorgeous look. They can further be adorned with stones or pearls. It is the most amazing and detailed embroidery work.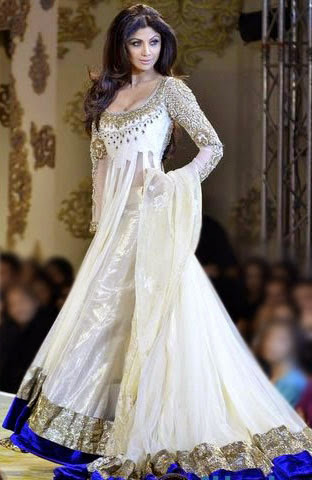 source: www.livewithfashion.com
If you choose this hand embroidery  on your kurti it will, undoubtedly, turn heads. If you need some casual look go for the embroidery designs on the neckline of your kurti. To get a heavier look, you can even have your whole kurti embroidered with pretty motifs.
8. Phulkari
The importance of Phulkari (started from Punjab, India) is suggestive to its name, 'Phul' implies flower and 'kari' implies embroidery work. The developed version of Phulkari is Bagh (means Garden in Hindi).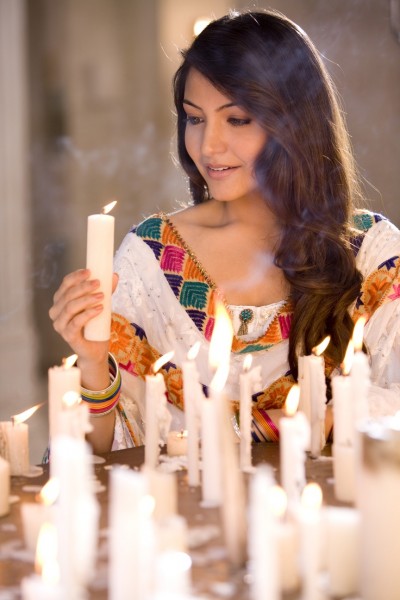 source: bhavishcouture.wordpress.com
Phulkari embroidery is done at the center or border of the fabric with themes, while Bagh is Phulkari embroidery usually done on whole fabric without any space for base fabric to see through.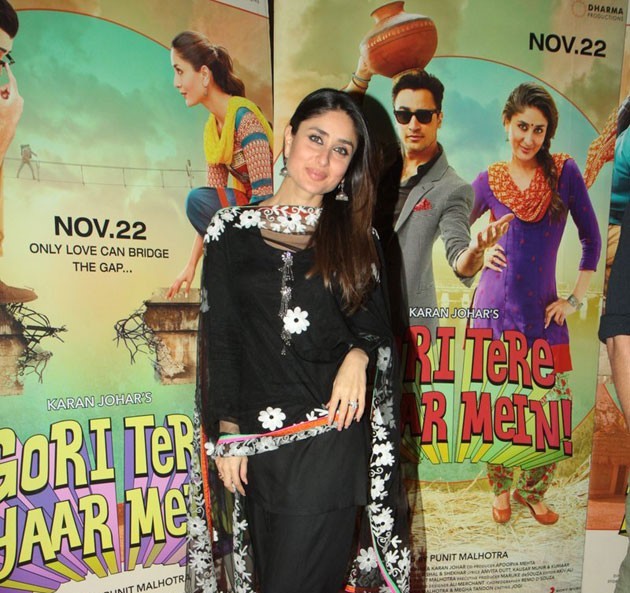 source: panjabihaat.blogspot.in
Designer kurti with appealing Phulkari themes and also Bagh clad kurtis are prevalent among Indian women. Rich Phulkari embroidery can easily change your dull fabric into an alluring designer kurti with satin and silk strings. Phulkari coats and jackets are also a time-less addition to your wardrobe.
9. Gota Work
Gota work is the forte of Jaipur (Rajasthan). It uses the applique technique. Small pieces of golden or silver zari  are applied with the edges sewed on the fabric base to make an elaborated patter. Birds, Paisley and Foral are the prevalent gota work done on the designer kurti. It's also called gota-patti.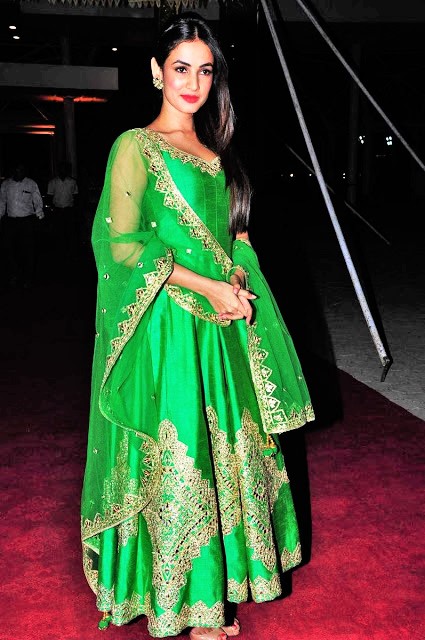 source: bollywood-replica-saree.blogspot.in
Designer kurti with gota work is the best for celebrations and marriage functions. It also gives beautiful look with glittery gota fringe or neckwork.
These were some amazing embroidery designs for kurti. These lively designer kurtis with Indian embroidery  are never going to look over or under dress for family unions and festive season.
Thank you for reading this article. We hope this article was helpful. Do subscribe for our updates!