Celebrities love trying out new looks and palazzo suits have almost instantly become a hit among celebs. Many celebrities have been caught on camera adorning this look. The timing couldn't be any better to try out this new trend as the temperature is rising and the summer has set in. Here's a look at a few outfits that celebrities have been spotted with!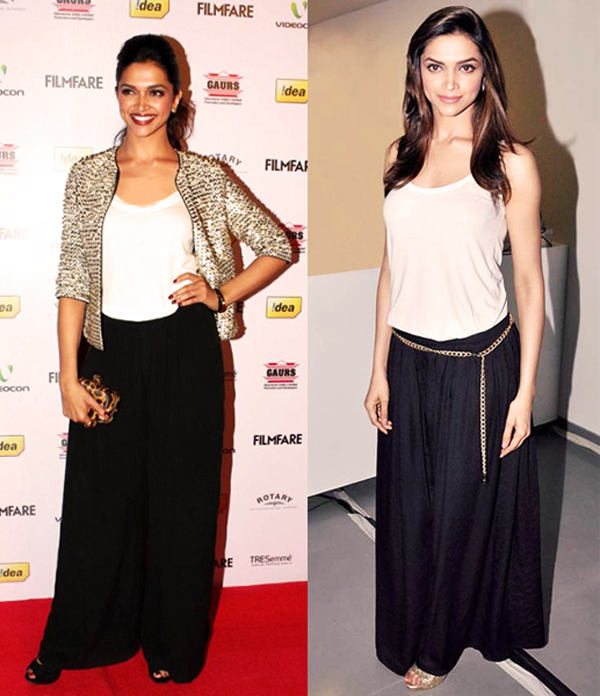 source: fridaymoviezblog.wordpress.com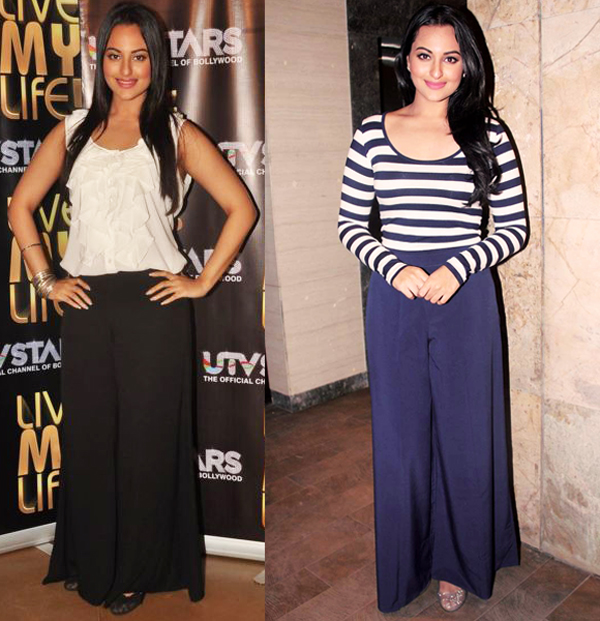 source: fridaymoviezblog.wordpress.com
The idea of the palazzo suits that are in vogue now have been inspired from the palazzo pants that were trendy in the 1970s. The speciality of these pants is that these pants have a high waist and are wide leg trousers. It  makes the wearer look not just taller but gives the illusion of super long legs.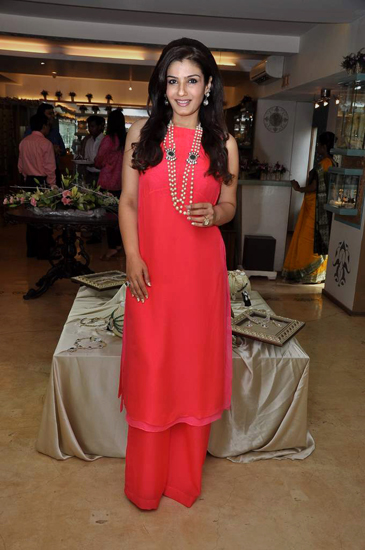 source: www.vogue.in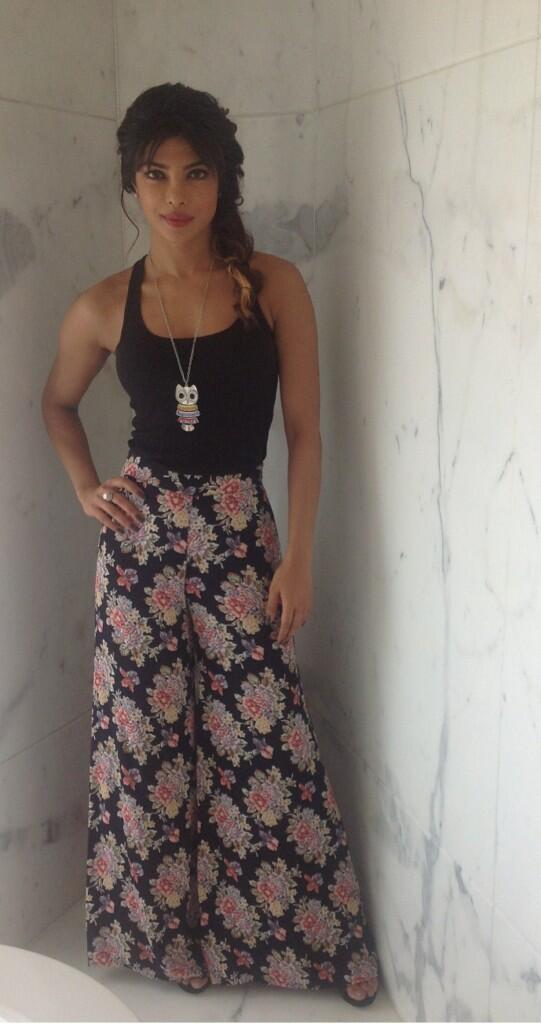 source: twitter.com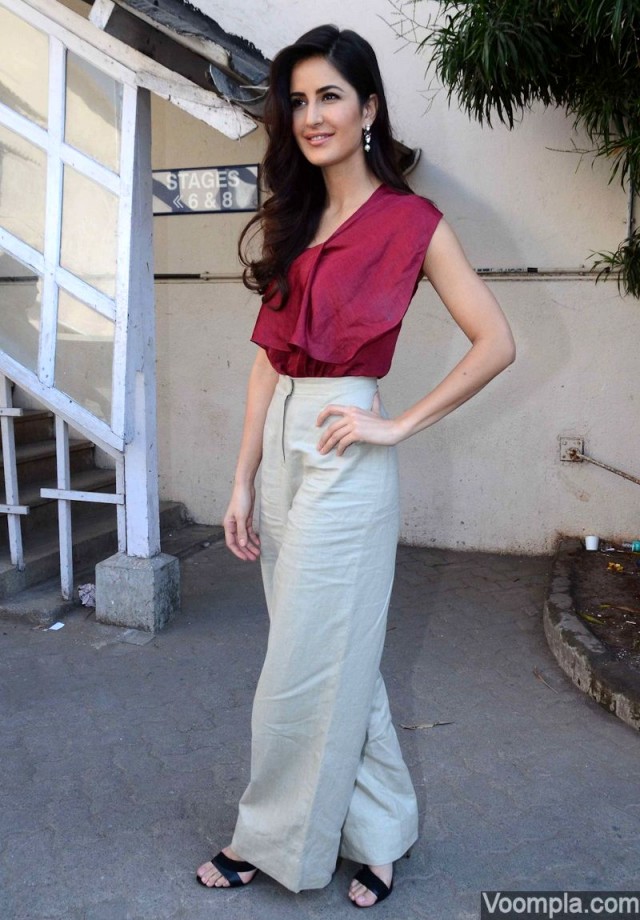 source: voompla.com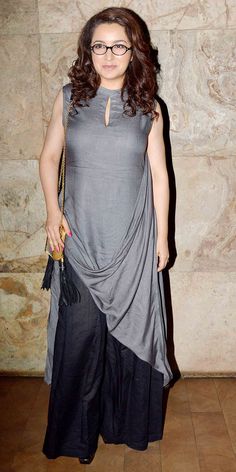 source: pinterest.com
One of the reasons that celebs have taken a liking to palazzo suits and pants is that you can style it in your own way. You can aim for a casual look by complementing a pair of pants with a t-shirt or a long kurta or for that matter even a kurti. Deepika, Sonakshi, Raveena, Priyanka, Kat, and Tisca have done exactly done that! This look can be spiced up with accessories to make it more stylish.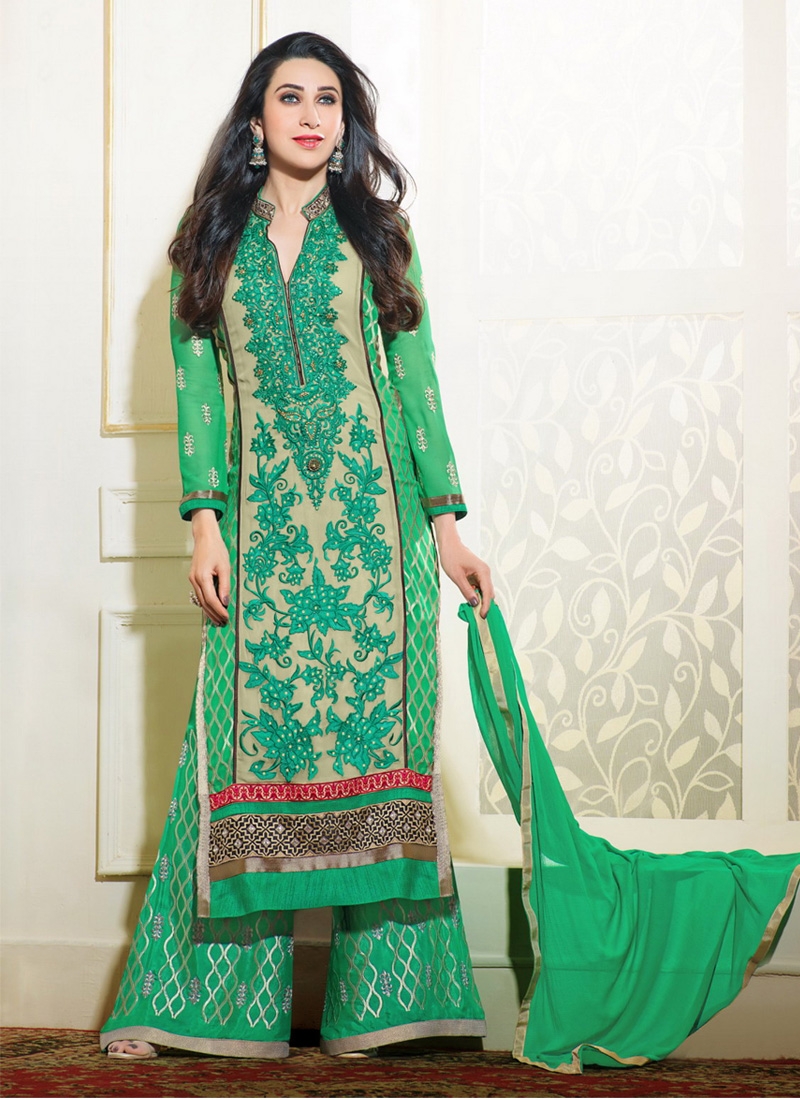 source: sareesargam.com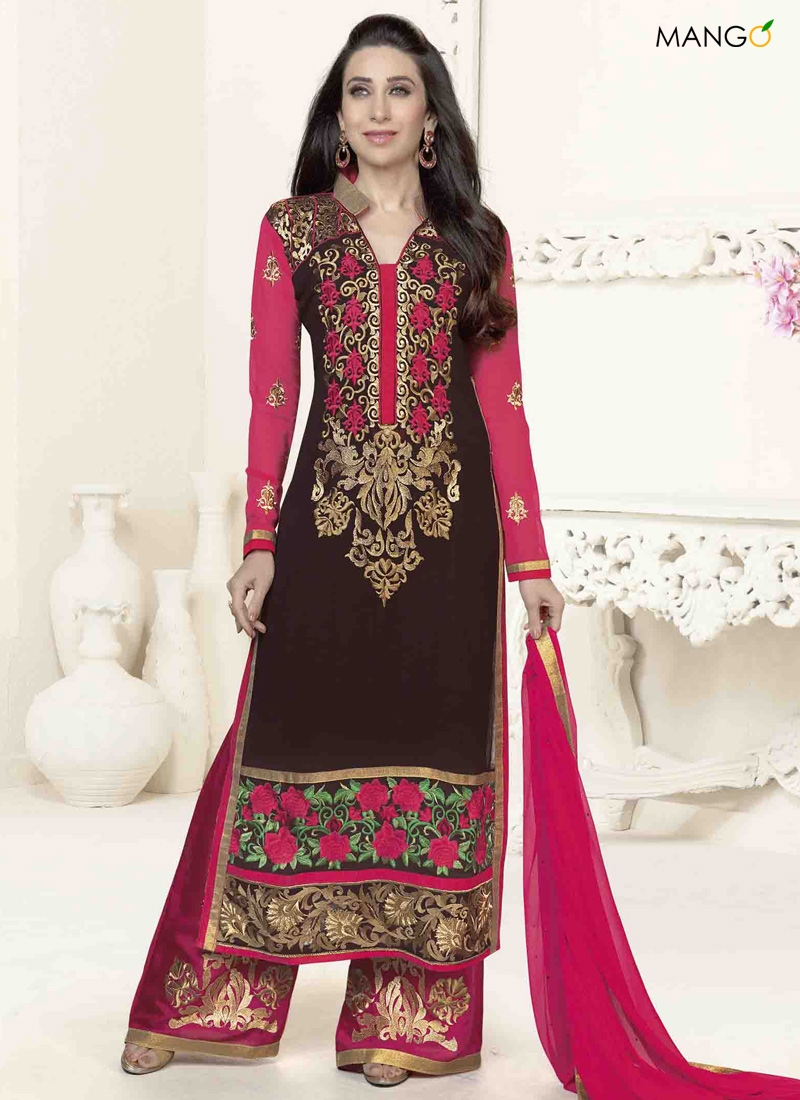 source: www.mangosurat.com
Karishma is looking really good in the palazzo suits. This is an excellent and trendy option to go in for to complete the traditional look. Long earrings or jhumkas matching with the suit will complete the look. So, if you're planning to attend a function where you have to wear a traditional outfit, then palazzo suits will be the best option for you!
Thank you for reading. Do subscribe to our website for more trend updates.